Hannibal Lecter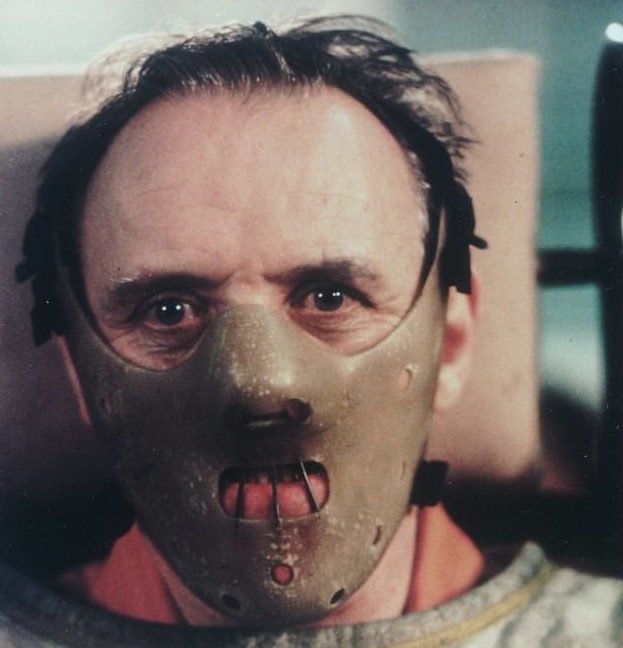 Hannibal Lecter is a fictional character who appeared in the four novels of Thomas Harris and in their adaptations.
Featured in the novels Red Dragon, Silence of the Lambs, Hannibal, and Hannibal: Ascension.
First appears in Red Dragon as a brilliant forensic psychiatrist, serial killer and cannibal. He shows the features of a psychopath, but has an outstanding intellect. Intelligence brings him fame in medical circles, and cannibalism among ordinary people.
The first actor to play this role was the Scot Brian Cox in the 1986 film "The Manhunter," based on the novel "The Red Dragon".
But the Welsh actor Anthony Hopkins created the most recognizable image of Dr. Lecter. Hopkins performed in this role in the films Silence of the Lambs (1991), Hannibal (2001) and Red Dragon (2002). In 1992, Anthony Hopkins received the Academy Award for Best Actor for his role as Lecter in Silence of the Lambs, although he was on screen for only 16 minutes.
The role of the young Lecter in the 2007 film "Hannibal: Ascent" was played by the French actor Gaspard Ulliel.
In 2003, the American Institute of Motion Picture Arts named Dr. Hannibal Lecter, performed by Anthony Hopkins, the number one movie villain of all time.
Danish actor Mads Mikkelsen played in the Hannibal television series produced by NBC. In 2014, Mikkelsen received the Saturn Award for this role.
Appetite comes with eating / It's an acquired taste.
Description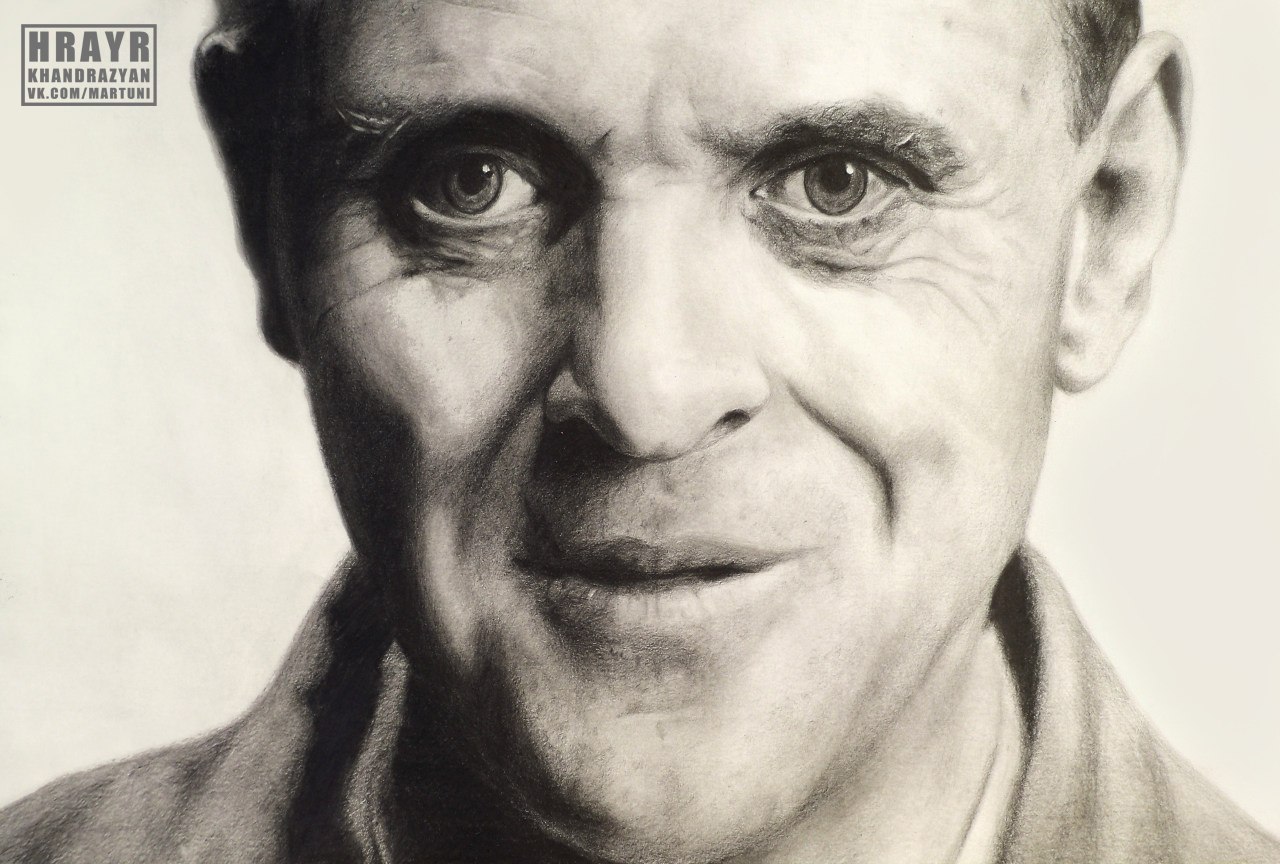 Hannibal is a man of average build and height, but he often goes and presents himself so that he seems taller. Brunet, but in some places gray hair peeps, and the hair is not so thick anymore. Nose with an imperial hump. Eyes of unusual maroon color. Because of the light reflected from them, sometimes it seems like they light up like two red sparks. Small white teeth. Neat lips. Wrinkles around the eyes, indicating frequent smiles.
Multiple scars on the body: on the skull; on the neck from a chain frozen to the skin; just below the ribs from the arrows once stuck by Will Graham; two bullet wounds in the left clavicle and on the stomach; on the left hand, remaining after removing the sixth finger ( Hannibal Lecter suffered a rare form of polydactyly ).
In Harris's novels and their adaptations, Lecter is a very educated, culturally and intellectually developed psychiatrist and surgeon, at the same time a monstrous serial killer who practices cannibalism on his victims. He is on a par with such grandiose villains as Satan in John Milton's Lost Paradise and Professor James Moriarty from Arthur Conan Doyle's works about Sherlock Holmes.
In Harris's novels, Hannibal Lecter had a polydactyly, namely its rarest form. There were six fingers on the doctor's left hand, and the sixth, middle, exactly copied his fellow.
Harris said that he was inspired by a prison doctor from the Mexican city of Monterrey in Nuevo Leon. This became known from the writer's preface to the new edition of "Silence of the Lambs," dedicated to the 25th anniversary of the publication of the book. Nevertheless, Harris did not disclose the name of the doctor, preferring to call him the fictitious name "Dr. Salazar."
Harris said that he met with Dr. Salazar in prison, where he came to interview an American prisoner convicted of killing three young people. Harris does not remember the exact date of the meeting - presumably this happened in 1964. Harris met with Dr. Salasar after he saved the life of the criminal, from whom the writer was going to interview. The prisoner was injured while trying to escape from prison, but the prison doctor managed to cure him. The writer recalls talking with Dr. Salasar about a wounded American prisoner and childhood psychological injuries that could push him to kill. "Dr. Salazar was a small, flexible man with dark red hair. He was very calm, and there was a certain elegance in him, "says Harris. This conversation served as a prototype of the scene in The Silence of the Lambs, where Hannibal Lecter asks FBI intern Clarissa Starling about her childhood injuries.
It has been suggested that the doctor's real name is Alfredo Ballí Treviño, who was released from prison in the 1980s and died in 2009 or 2010.
In his commentary on the Silence of the Lambs DVD, Hopkins argued that his character's speech patterns were greatly influenced by the ominous HAL 9000 computer from Stanley Kubrick's 2001 movie The Space Odyssey of 2001, and he borrowed an unblinking look from documentary filming of Charles Manson's interrogations.
According to the British edition of Empire, Lecter, performed by Hopkins, ranks twenty-first in the ranking of the 100 greatest movie heroes.
The IGN website put Hannibal Lecter in 6th place on the list of "25 Best Villains in Horror".
In 2016, Rolling Stone magazine placed Lecter from the Hannibal series at number 18 on his list of "40 Greatest Television Villains of All Time".
Character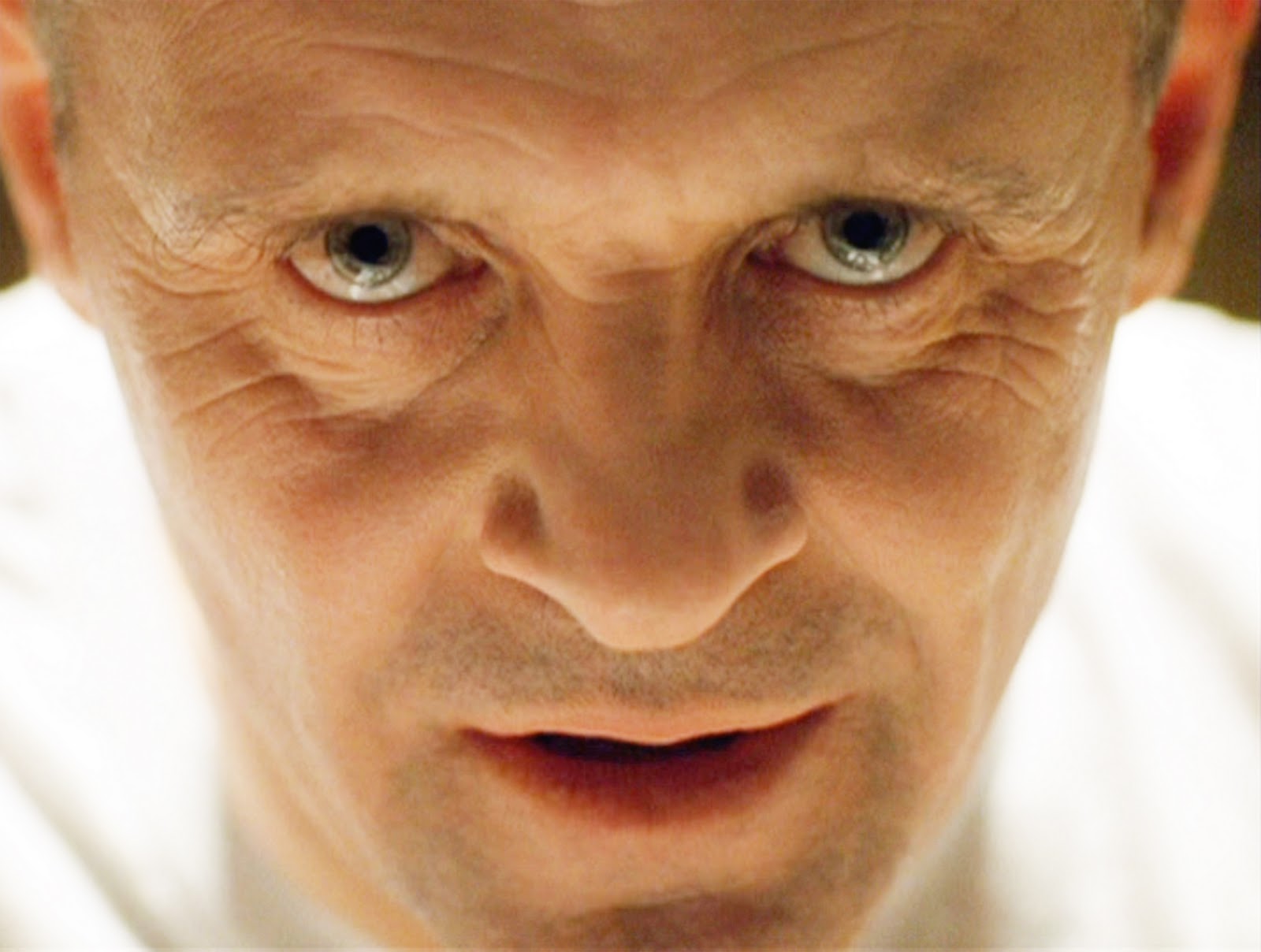 The psychological wounds received in childhood almost left nothing human in Hannibal. He always maintains icy calm, both externally and internally, even during the commission of brutal murders.
Dr. Lecter is always accurate and in everything. He likes to talk with a good conversationalist. The bad one will most likely then go as the main dish for the next dinner party.
Hannibal does not tolerate bad spirit and failure to fulfill his duties (the case with the flutist is an obvious confirmation).
Gentleman. Esthete. Pedant. He is fond of the Renaissance. Refinement and refinement is felt in everything.
Persistent and indefatigable, Hannibal never gives up, knows how to wait and always gets his way.
He has a specific sense of humor, which is why the object of a joke does not always understand its essence, due to his own stupidity or lack of some kind of organ.
Skills and abilities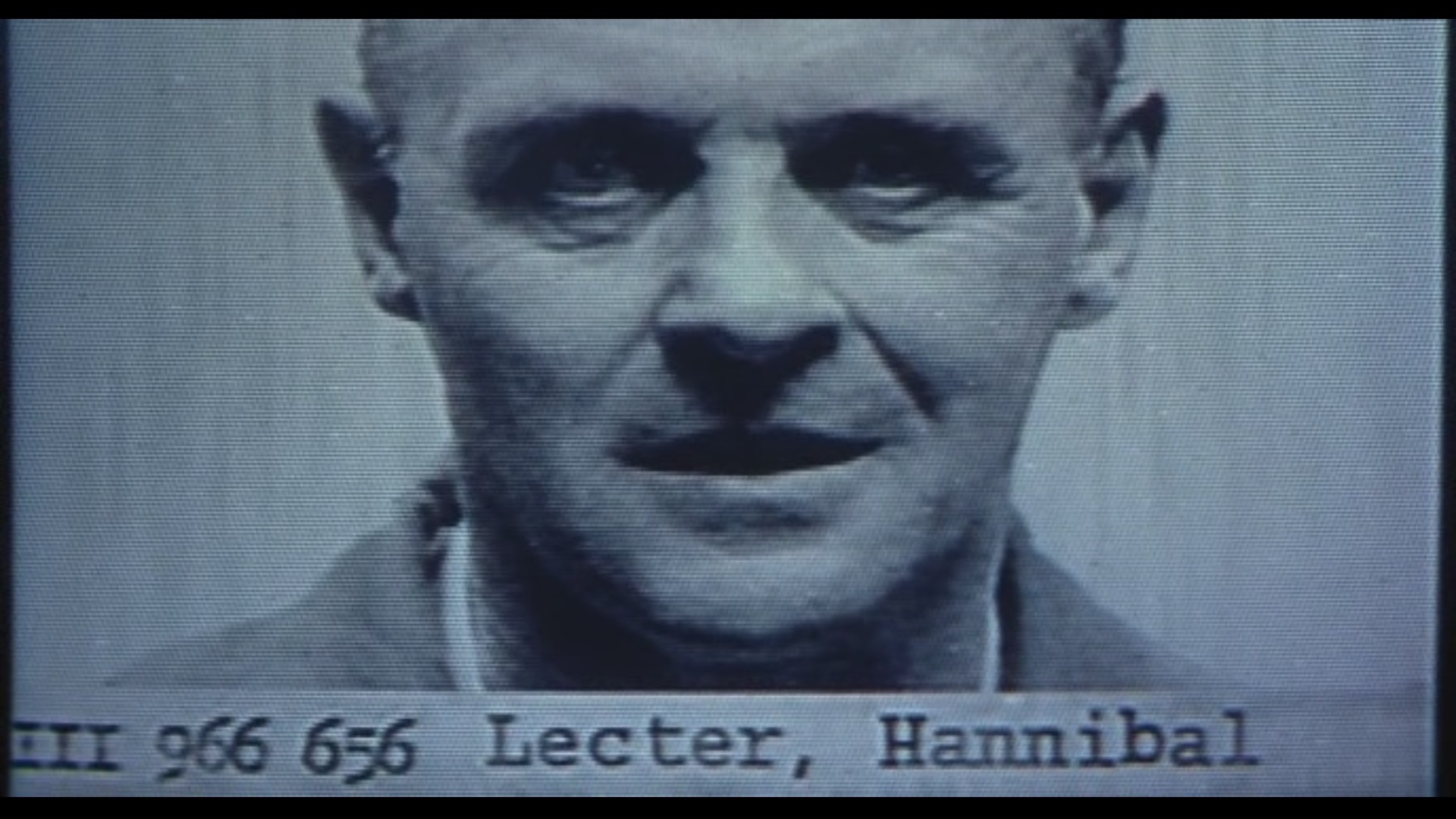 Hannibal is always in good shape. He has a photographic memory, excellent hearing, sharpened charm and a very sophisticated taste. A little susceptible to pain. The hemispheres of his brain are able to work independently of each other (as occurs in some cases of head injury when communication between the hemispheres is disturbed). Hannibal is able to simultaneously follow several lines of thought, without being distracted by any of them, and one of such moves is always chosen by him for his own entertainment.
He also copes well with both firearms and edged weapons, from which he prefers a stylet.
As a doctor of medicine, Hannibal has the broadest knowledge in physiology and pharmacology. He is able to brainwash people with psychotropic substances, or open the cranium and cut out a certain part of the brain of a still living person who can even taste the contents of his own head.
The talent and education of a psychologist and psychiatrist, coupled with incredible cunning, allow Hannibal to expertly calculate people, play on feelings, provoke and manipulate their actions.
In addition, it is worth noting that Hannibal draws and cooks superbly.
Quotes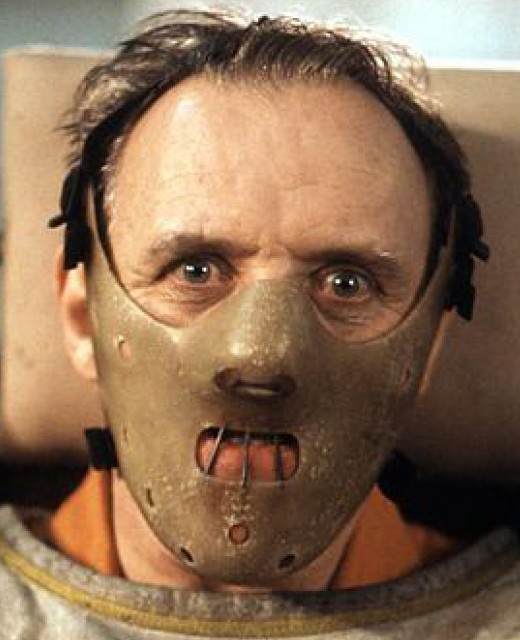 As your mother tells you, and as mine told me, there is nothing more interesting than trying new things.
Well, how will it be? With or without guts? (Guts out or in ...?)
Maybe they would give you a medal? And you hung it on the wall to remind you of your courage and integrity. To see this, just look in the mirror.
Nothing happened to me. I happened.
What a terrible and incomprehensible world we live in. Neither fierce, nor wisdom.
Quid pro quo, Clarissa.
I do not like rude.
Once, a census agent tried to interrogate me. I ate his liver with green peas and washed down with excellent chianti.
I must admit, I'm seriously thinking about eating ... your spouse.
Rudeness is like an epidemic.
Sometimes you think that everything is fine, and someone is already digging your grave.
Glad to chat with you longer, Clarissa, but I have an old friend for dinner today ...
In my free time, I prefer to eat snappers. On a free pasture.
People will think that we have a romance ...
Hannibal Lecter had a real prototype - Dr. Salazar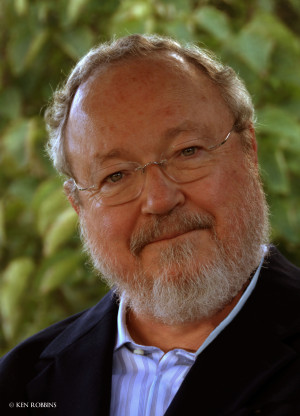 In 1981, writer Thomas Harris published his second novel, The Red Dragon, revealing Hannibal Lecter to the world. Then three more novels followed, five films and one series - the world was obsessed with the charismatic cannibal killer. But the question remained: Harris invented Lecter or took as the basis for the character of a real person? And if so, whom?
In 2013, to the 25th anniversary of the novel "Silence of the Lambs," Harris said that the prototype of Lecter was a killer from Mexico named Dr. Salazar. They met in the 1960s when Harris, then a journalist, was collecting material about the American killer Daikis Eskew Simmons, who was serving time in Monterrey Prison.
Harris learned that Simmons was trying to escape and was seriously injured by a bullet. He was taken to Dr. Salazar, who had surgery and rescued the criminal. Intrigued, Harris wanted to interview the surgeon, deciding that Salazar was a prison doctor. The assumption is quite reasonable - Salazar had a medical education and even his own office in prison.
They began a conversation, but soon Harris lost the thread of conversation. Salazar began asking questions about the victims of Simmons and giving Harris lectures on the nature of torment. When the interview ended, Harris asked the overseer about Salazar's medical career. He answered: "Doctor? Yes, this is a killer! He is a surgeon, so he was able to pack his victim in a tiny box. Salazar will never get out of here - he's crazy. "
It is believed that his real name is Dr. Salazar - Alfredo Bally Trevino. Trevino was a surgeon and a convicted killer. But what could a good doctor do to get into jail for life?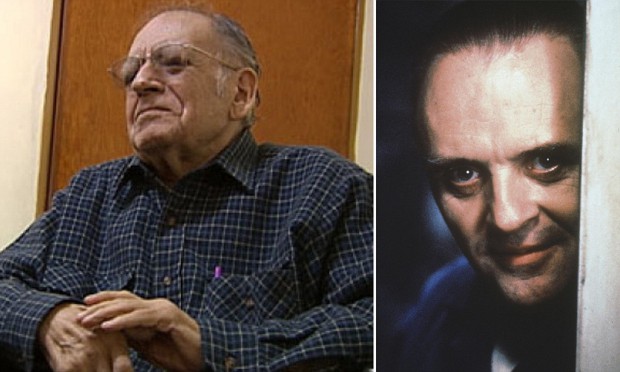 Alfredo Bally Trevino
October 9, 1959, Trevino and his lover Jesus Castillo Rangel had a fight. Whatever the reason for the quarrel, Trevino stunned Rangel, cut his throat with a scalpel, cut into small pieces and put them in a box. Then Trevino, with the help of an accomplice, buried the remains, but, in the end, he was caught and sentenced to death.
As a result, the sentence was commuted to imprisonment, and in 2000 the surgeon left prison. Until his death in 2009, Trevino continued his medical practice and helped the poor. Whether he was a cannibal is unknown. More likely no than yes.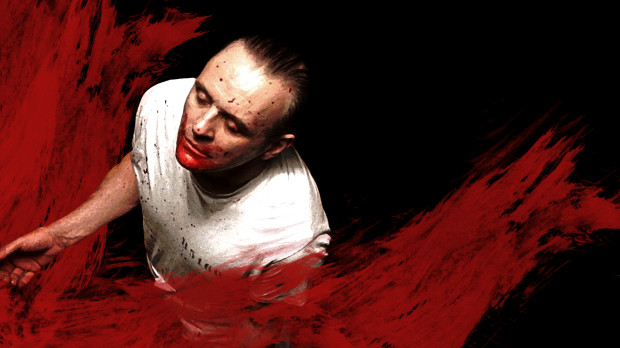 Via wiki & factroom.ru & zlodei.wikia.com & lurkmore.to