#EuroMajdan # єvromaydan Chronicle 03/02/2014
CHRONOLOGY 2013-2014-2015
Euromaidan on the forum
Euromaidan on youtube.com
360 People's Day Panorama

hromadske.tv Civil television
Espreso.tv : Independent TV Channel
Ukrstream.tv : Independent Journalists
Spilno.TV : Media Activists


If suddenly your favorite site does not open, you are banned or blocked, our practical tips will help you: Access to blocked sites , Protection plug-ins for browsers , Anonymizer sites , Proxies , Anonymous Email , How to check that the Internet knows about you
Timeline
Hot topics
Local elections 2015 - map of violations
|
How Ukrainians voted: exit polls data
|
Professional Russian army in Ukraine
|
Map of the devaluation of national currencies
|
TOP-20 of the most reliable banks in Ukraine
|
How and when do police have the right to use special equipment
|
Real owners of Ukrainian banks
|
Russia's plan to capture Ukraine (DOCUMENTS)
|
TEXT OF POROSHENKO'S APPEAL TO THE SUPREME RADA
|
War, persons, situations: personnel from the front line in Shirokino.
PHOTO report
|
Putin
War.
Independent report by Boris Nemtsov
|
In Kiev, journalist Oles Buzin was killed.
PHOTO
|
In ex-people's deputy from PR Kalashnikov killed in Kiev
|
Putin prepares for big war, increasing military spending
Kremlin media pecked at April Fools joke about Mistral
|
WizzAir-Ukraine ceases operations
|
Camouflage modern armies
|
Works about Ukraine by Beata Kurkul
|
Charlie Hebdo Magazine U-turns About Putin
|
Samples of marking cars GAI
|
Kabaeva gave birth to Putin's third child
|
Attention!
Forbidden notes!
Photo.
| | |
Hitler will be depicted on a 1000-hryvnia bill
|
Nemtsov's killers are the CIA and MI6, Poroshenko and the Right Sector
|
NBU recognized Delta Bank insolvent
|
March in memory of Boris Nemtsov.
PHOTO report.
| | |
Prices for Gasoline, DT, Gas, at gas stations in Ukraine
|
Fake about the death of Sasha Gray in the Donbass
|
Commemorative coins about the events of the Maidan
|
History of the Ukrainian gold and foreign exchange reserve from 1993 to 2015
|
The trial of Savchenko.
PHOTO report
|
The consequences of shelling Kramatorsk
|
Disguise Scout Disguise
|
Clarification of Crossing Border Liable
|
Parliament deprived Yanukovych of the title of President
|
Visa regime in Ukraine for Russians
|
WAR FOR INDEPENDENCE.
RESULTS (INFOGRAPHICS)
|
ATO PARTICIPANTS HAVE THE RIGHT TO WARRANTIES AND BENEFITS.
HOW TO GET THEM (INFOGRAPHICS)
|
The worst banks according to the NBU
|
Poroshenko instructed to control travel abroad
|
How to behave during shelling and bombing?
| | |
FAQ ON MOBILIZATION - Kremlin propaganda
|
In Donetsk, a shell hit the bus stop: there are victims PHOTO + VIDEO
|
Who the fourth wave of mobilization will not touch (infographic)
|
Non-Mobilization Sample Application
|
The National Bank presented the new 100 hryvnia (photo)
|
In the DNI showed their money - settlement marks of New Russia
|
What does Russia import in its convoys to the Donbass?
| | |
SMS of deputies in the Rada
|
Gas Consumption Reports by Region
|
Where the most use of electricity
|
State Budget 2015: revenues of 475.2 billion, expenditures of 527.2 billion
|
Russia sends tanks to terrorists by planes and trains
|
Black Tuesday in the Russian Federation: Russians storm stores
|
Bill on Civil Weapons and Ammunition
|
The list of deputies and committees from which they were recalled
|
A powerful explosion thundered in Odessa
|
The battle in Grozny.
PHOTO report
|
Elena Kosheleva (Lyashko's party) daughter of an oligarch (candid photos)
|
Fake NTV: Yarosh with a machine gun in Parliament
|
Second day of clashes during Ani Lorak concert
|
Disruption of Ani Lorak concert in Kiev
|
Krajina marks the anniversary of the beginning of the Maidan of Honor
|
Police beat activists under construction on Osokorki PHOTO + VIDEO
|
National Anger Day in Budapest.
PHOTO + VIDEO
|
Another stuffing NTV "Ukrainians offer themselves for 10 hryvnia."
| | |
Explosion thundered in Kharkov, in the WALL pub
|
Administration of the LPR "Magic Cosmic Kysya" Olga Tarash
|
NTV scandalous fake story boy identified
|
A piece of land and two slaves for the war ...
|
Evidence of the participation of Russian invaders in the Donbass
|
The brutal showdown of the DNI (video)
|
Who wins the parliamentary elections (INFOGRAPHICS)?
| | |
Frozen hell at Donetsk airport
|
Russia may accidentally ban the Russian flag
|
Officials who fled from Ukraine to Russia
|
The situation at the Donetsk airport
|
List of bomb shelters in Kiev
|
Jobs Merkel, Obama, Hollande, Putin and Poroshenko
|
Unique photographs of soldiers before and after the war
|
Inside the Donetsk airport - the battle of the "cyborgs"
|
Candidates for the new Verkhovna Rada (INFOGRAPHICS)
|
Personnel of the destroyed positions of security forces
|
Lviv resident sells energy to the state
|
Who shelled a stop in Donetsk
|
Ilovaysky Cauldron - video from the spot
|
Storming the Donetsk airport
|
Lugansk airport through the eyes of Ukrainian paratroopers
|
Russian troops on the border with Ukraine
|
Exchange of prisoners near Donetsk
|
Operational information NLB in the ATO zone + Maps
|
List of missing persons in the ATO zone
|
Ukrainian soldiers on guard of Mariupol
|
Peace March in Moscow
|
Russia will be disconnected from the global Internet
|
Olga Lyulchak - an open deputy for all
|
America is ruled by Nazi aliens
|
The cynicism of NTV lies surpasses!
| | |
Against the background of Ukrainian corpses, Alexey Milchakov, a fascist maniac from St. Petersburg, was photographed
|
Alexey Milchakov - a fascist maniac from St. Petersburg
|
Russian special forces photographed against the backdrop of Ukrainian wars
|
Reminder for soldier for stripping
|
Base of proven organizations and volunteers
|
August 20 news summary
|
Flag of Ukraine at Moscow skyscraper
|
Kerch ferry
|
References for victims of anti-Ukrainian propaganda
|
The Information War (56 revelations)
|
Metropolitan Onufry: biography of the head of the UOC
|
Foreign media review: is there a peaceful way out of the Ukrainian crisis?
| | |
Battalions in Ukraine: who is who?
| | |
Ukrainian military units: who is who?
| | |
Review of foreign media: will Russia come to Ukraine?
| | |
PHOTO report from the epicenter of the ATO
|
Separatists shoot mortar houses of Shakhtersk
|
Shots of the shelled positions of Ukrainian security forces
|
What to do and where to hide in case of war in Kiev
|
PHOTO report of the shooting by fighters of a Malaysian Boeing
|
Protest Statistics (INFOGRAPHICS)
|
60 fakes of Russian media about Ukraine
|
What will the signing of an association agreement between Ukraine and the European Union give?
| | |
The resumption of the ATO (appeal Poroshenko)
|
What will change after signing the agreement?
| | |
Military theoretical training
|
The list of 138 dead
|
Conclusions of the EU Council on the situation in Ukraine
|
Online Game "Mortal Kombat in Ukrainian"
|
Putin-hoo * lo: 10 hit versions
|
Patriotic avatars of Ukrainians
|
Ukr eats katsap's hand
|
Where did the money donated by Ukrainians go?
What is the Ukrainian soldier dreaming of
|
The most vague stories of confrontation in the Southeast
|
Frontline reports from the South-East for May 22
|
Frontline reports from the South-East for May 21
|
The atrocities of Putin's peacekeepers (not for the faint of heart)
|
Akhmetov covered Ukrainian flag with insults insulting for him and Putin
|
St. George ribbon and the Guard tape.
What's the Difference?
| | |
Medvedchuk's summer cottage opened for visitors
|
US IT industry giants join in sanctions
|
Putin's plan for May 9
|
Material-Investigation for the Russians
|
It's not painful to lie
|
The Horror of Deception
|
Bloody weekend: events of May holidays in Ukraine
|
In the Nikolaev area there were the most ambitious military exercises
|
How Russia was preparing for war
|
Militants identified in Slavyansk
|
The assault of Slavyansk
|
Assault on a military unit in Mariupol
|
Myths about Stepan Bandera
|
Video of beating by pro-Russian activists in Kharkov
|
Video of beating by pro-Russian activists in Kharkov
|
Recent events in the Southeast and Crimea
|
Russian invasion of Ukraine: March 27 - April 4
|
Russian invasion of Ukraine: March 21-27
|
Russian invasion of Ukraine: March 14-20
|
Russian invasion of Ukraine: February 26 - March 13
|
PACE Resolution
|
Tsapev - fascism!
Boon from Ukraine!
| | |
Putin's army: how to bring up Russian soldiers.
| | |
Guerrilla Warfare Guide
|
Location map of the Russian military
|
Who feeds whom in Ukraine
|
The history of the OUN-UPA or who are Bendera
|
Interesting about the Ukrainian flag
|
Video how Yanukovych left Mezhigorye with values
|
Virtual 3D tour of the territory of Mezhyhirya
|
Emergency case in case of war
|
House in Koncha-Zaspa, which was built by Yura Enakievsky
|
70 most impressive Euromaidan cadres in Kiev
|
Activists visited the estate of the regional Oliynyk
|
Reboot of Ukraine.
Photos of the main events of February 22-24
|
Luxury Mezhigorye Yanukovych: yachts, luxury cars, a portrait of gold, a zoo and a golf course
|
Treasures of Pshonki - photo report from the house of the bloody prosecutor general
|
Maidan mourns the Heroes of Heaven hundreds
|
How in Kiev they tried to destroy the monument to the Chekists
|
In Mezhigorye found documents on millions of embezzlement and bribes
|
Bloody days of Ukraine.
Newsreel Maidan February 20-21
|
Maidan online.
Activists went on the offensive and recaptured part of the Maidan
|
This city is on fire.
Night and morning on Maidan on February 19
|
Like in a war.
Photo chronicle of events in Kiev on February 18
|
Fights in the center of Kiev.
The main video of the events in Kiev on February 18
UPD: 03/02/2014 Aggression of the Kremlin against Ukraine provoked a sharp collapse of Russian stocks and the ruble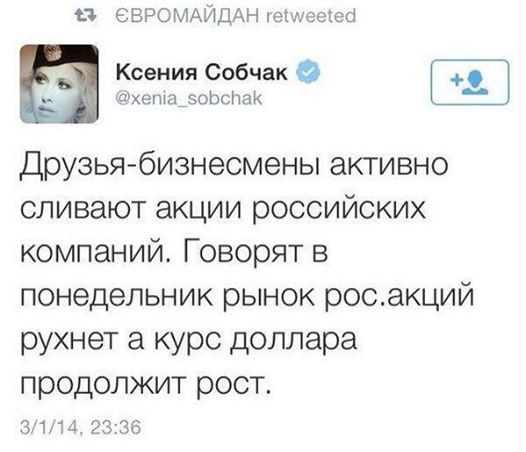 The performance of Russian exchanges collapsed sharply on Monday morning. It is reported by the censor. NO with reference to TSN.
Thus, the Russian stock market fell by 5.8% in the MICEX index and by 7.5% in the RTS index. This is the minimum of June 2013 against the backdrop of an aggravation of the situation in Ukraine, according to the Moscow Exchange.
Reportedly, Russian stock indices on Monday win back the aggravation of geopolitical risks due to the conflict between Ukraine and Russia, which currently puts pressure on all world platforms. The largest losses in the morning on Monday were held by shares of Mechel (-12.28%), Gazprom (-6.58%), Rostelecom (-8.11%).
In addition, the Russian currency market also shows a strong weakening of the ruble, which fell below 50 rubles against the euro and to 36.5 rubles against the dollar. Recall, German Chancellor Angela Merkel accused Russian President Vladimir Putin of violating international law.
UPD: 03/02/2014 Margarita Sichkar's word about Crimea and local zombies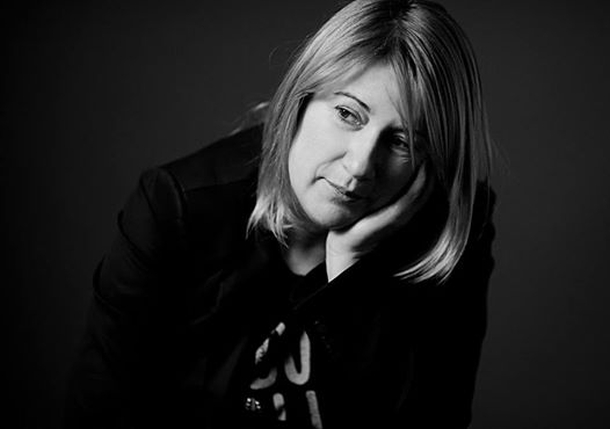 Returned from the Crimea ....
What I want to say: Crimeans are zombified by the Russian media about Bendera, that everyone will come and kill the Russians, and so on. Complete nonsense in the heads. Since the planes were canceled, they traveled by train.
Neighbors: a young guy, a merchant ship sailor and a woman returning my mom. Both from semphiropolis. After talking with my girlfriend, we were shocked by what we heard: from their discussion on the topic of politics, Russia and national interests ....
This is still the Russian propaganda of the USSR model! At my suggestion to go to the Maidan and see everything with my own eyes, they panically declared that they want to stay alive

) there they kill! They killed there !!!!
The same young guys and men, the return of my father! Go and feel the atmosphere of freedom! Here's what we told them. A few hours of calm political information and an hour before the arrival, both of them promised to go to the Maidan.
We talked about what could be in Crimea, that everything depends on each of us ....
what I understood is that all progressive and authoritative (public) people need to travel around Ukraine and carry out educational work. The main thing is accessible, understandably, by examples.
Give them another source of information !!!! They are like children! And most importantly: no aggression !!! Only with a smile and calm voice, convincingly applying comprehensible examples )))
I can say for sure: these two people now think exactly differently !!! So this day is not in vain for me and the future of Ukraine

)))
Friends, please explain to people! And do not need weapons, the best weapon is patience and endurance and dialogue !!! We read all the psychology!
UPD: 03/02/2014 From the official page of Svyatoslav Vakarchuk on Twitter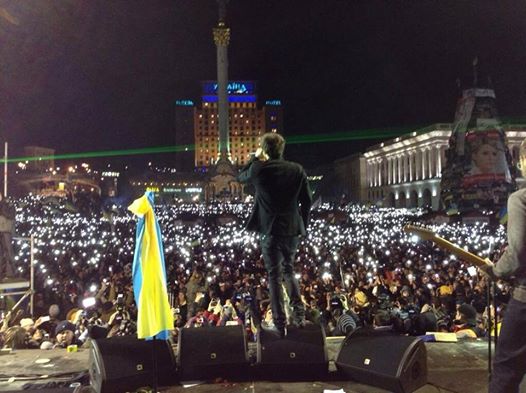 From the official page of Svyatoslav Vakarchuk on Twitter
I appeal to the brothers Russians!
What is happening now is unthinkable!
I have seen millions of your faces, I know hundreds of you personally!
I NEVER could have thought what would ever happen !!!!
I know that respectable, kind people of all Russia do not want war!
Say it aloud to your politicians!
Tell it to your President!
The decision to send troops to Ukraine can be the beginning of a big disaster for everyone!
UPD: 03/02/2014 Andrei Konchalovsky about Russia that is dying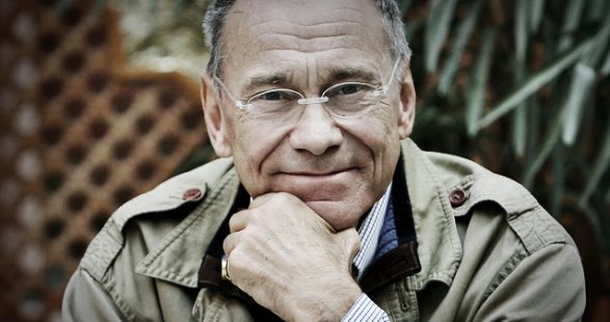 Outstanding director Andrei Konchalovsky published a brilliant article on his blog some time ago - a cry from the soul of a man who is in pain for his homeland. For the state in which she found herself. For perishing in corruption, lawlessness and poverty, Russia and the Russian people. However, read for yourself - the truth of Andrei Konchalovsky ...
.. I want to remind you of some amazing figures and facts that clearly confirm that Russia in many respects is not in Europe or even in Asia: in terms of corruption, in life expectancy, in the level of investment in science and the like, we are in Africa! I'll even say more - it's not for us to be offended by such a comparison, but for the Africans! The Africans have an explanation of their backwardness: they have been mercilessly exploited and destroyed by the "aliens" - racists and colonialists for four centuries, and who Russians have colonized us, the last four centuries, who spread rot for us, besides ourselves? ..
UPD: 03/02/2014 Yuri Shevchuk - DO NOT SHOOT!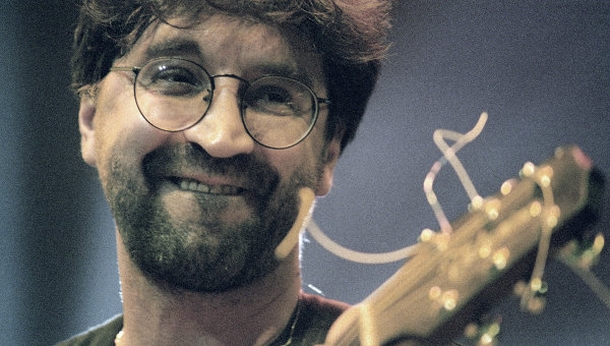 Yuri Shevchuk - DO NOT SHOOT!
I remember the canteen at the base in Mozdok, in January 1995, full of "valiant" staff officers, delicious dinners, drinking vodka, laughing giggly, nibbling waitresses for the buttocks and receiving military awards. I remember how I clashed with one such "hero" who commented on what was happening with a cynical smile in his teeth: "in a war, as in a war ... a soldier and a soldier to die ... we are putting constitutional order in place ...". And next - a landing regiment of eighteen-year-old boys, on a parade ground, under the shallow, exhausting Caucasian rain, he was waiting for departure to the front line. I signed them for military day with "... good ... good luck ..." military tickets. Then, in Grozny, a whole bag of these military men was dumped in a hospital, punched with bullets, in blood ... What has changed?
Calm down demons, fucking cabinet and kitchen pseudo-patriots, militant radicals on both sides, to whom the introduction of troops will finally untie their hands. Again, the brotherly bloodthirsts wanted this Viagra, so that everything would stay with you ... If there is, God forbid, the war in 2014 and the two hundredth flow through the veins of Russia and Ukraine, then in 2017 there will be another revolution, and we will get the final one universal "kirdyk".
Where is the politics ?! Where are the negotiators' cars? Where is popular diplomacy? Where is the ambassador? Why didn't our "smart, courageous, pleasing deputies for the Russian people" come to Maidan, in Rada, already in December last year, fearlessly didn't speak out, didn't sing their verses ... Olympics ... And now, as usual, they hide behind troops , boys, blood.
We, the people of Ukraine and Russia, are relatives. Each of us simply needs to do everything possible to prevent a fratricidal massacre. Otherwise, inhumanity will prevail.
Loving Russia and Ukraine, Yuri Shevchuk. March 02, 2014
Echo of Moscow
UPD: 03/02/2014 The reaction of some Russian authorities on the actions of the Russian army in Crimea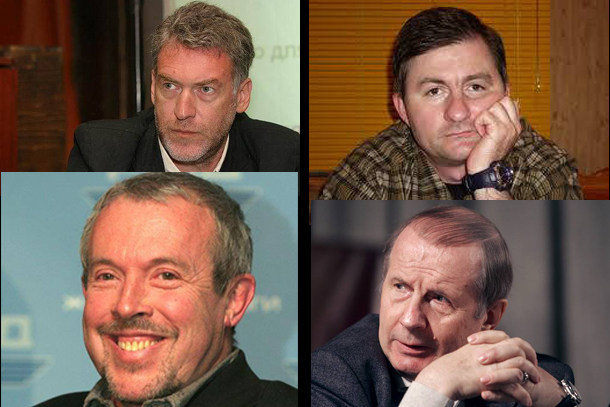 The reaction of some Russian authorities on the actions of the Russian army in Crimea:
Alexander Nikonov, Russian journalist:
"This is how fucking and inadequate the Russian government is! Well, how they intimidated themselves with their own TV channels! To what degree did the tantrum come! Ukrainian Yarosh against their background is just a baby. Could anyone think a year ago that Russia would fight with Ukraine "It was unimaginable! But in a couple of months Russian Goebbels propaganda managed to catch up to an incredible height the level of hatred towards the Ukrainians who during the revolution overthrew their pro-Moscow Golden Baton."
Artemy Troitsky, Russian music critic:
"Putin believed that the fate of Gaddafi and Yanukovych did not shine on him - and wished to become Saddam Hussein. Although he is more drawn to Paul I. IMHO, there will be no war. And there will be: global isolation of Russia, economic kirdyk, mass flight; in the future - a coup . "
Mikhail Weller, Russian writer, philosopher:
"If we get involved, God forbid, anything in the Crimea, that is 13% of Crimean Tatars, about two hundred and fifty thousand people who, relatively speaking, can expose thirty thousand guerrilla men. We will be tortured to fight them. And no Ramzan Kadyrov will not fight with them, Muslim Chechens will not fight with Muslims-Crimean Tatars. I think that some steps are taken from lack of rationality, from a misunderstanding of what to do. "
Andrey Makarevich, musician:
"Guys on TV, what are you trying to do? A long quarrel between the two people living side by side? You succeed. And how does it end, you know? They wanted a war with Ukraine? So, as with Abkhazia, it won't work out: the guys on Maidan are already tempered and they know what they are fighting for — for their country, for their independence. And we for what? For Yanukovych? Guys, why did you hide him in Russia? An honest man will not hide a criminal and a thief. But a thief will. Why do you dishonor yourself? before humanity? I know you don't give a damn, but still? "