#EuroMajdan # єvromaydan Chronicle 01/17/2014
CHRONOLOGY 2013-2014-2015
Euromaidan on the forum
Euromaidan on youtube.com
360 People's Day Panorama

hromadske.tv Civil television
Espreso.tv : Independent TV Channel
Ukrstream.tv : Independent Journalists
Spilno.TV : Media Activists


If suddenly your favorite site does not open, you are banned or blocked, our practical tips will help you: Access to blocked sites , Protection plug-ins for browsers , Anonymizer sites , Proxies , Anonymous Email , How to check that the Internet knows about you
Timeline
Hot topics
Local elections 2015 - map of violations
|
How Ukrainians voted: exit polls data
|
Professional Russian army in Ukraine
|
Map of the devaluation of national currencies
|
TOP-20 of the most reliable banks in Ukraine
|
How and when do police have the right to use special equipment
|
Real owners of Ukrainian banks
|
Russia's plan to capture Ukraine (DOCUMENTS)
|
TEXT OF POROSHENKO'S APPEAL TO THE SUPREME RADA
|
War, persons, situations: personnel from the front line in Shirokino.
PHOTO report
|
Putin
War.
Independent report by Boris Nemtsov
|
In Kiev, journalist Oles Buzin was killed.
PHOTO
|
In ex-people's deputy from PR Kalashnikov killed in Kiev
|
Putin prepares for big war, increasing military spending
Kremlin media pecked at April Fools joke about Mistral
|
WizzAir-Ukraine ceases operations
|
Camouflage modern armies
|
Works about Ukraine by Beata Kurkul
|
Charlie Hebdo Magazine U-turns About Putin
|
Samples of marking cars GAI
|
Kabaeva gave birth to Putin's third child
|
Attention!
Forbidden notes!
A photo.
|
Hitler will be depicted on a 1000-hryvnia bill
|
Nemtsov's killers are the CIA and MI6, Poroshenko and the Right Sector
|
NBU recognized Delta Bank insolvent
|
March in memory of Boris Nemtsov.
PHOTO report.
|
Prices for Gasoline, DT, Gas, at gas stations in Ukraine
|
Fake about the death of Sasha Gray in the Donbass
|
Commemorative coins about the events of the Maidan
|
History of the Ukrainian gold and foreign exchange reserve from 1993 to 2015
|
The trial of Savchenko.
PHOTO report
|
The consequences of shelling Kramatorsk
|
Disguise Scout Disguise
|
Clarification of Crossing Border Liable
|
Parliament deprived Yanukovych of the title of President
|
Visa regime in Ukraine for Russians
|
WAR FOR INDEPENDENCE.
RESULTS (INFOGRAPHICS)
|
ATO PARTICIPANTS HAVE THE RIGHT TO WARRANTIES AND BENEFITS.
HOW TO GET THEM (INFOGRAPHICS)
|
The worst banks according to the NBU
|
Poroshenko instructed to control travel abroad
|
How to behave during shelling and bombing?
|
FAQ ON MOBILIZATION - Kremlin propaganda
|
In Donetsk, a shell hit the bus stop: there are victims PHOTO + VIDEO
|
Who the fourth wave of mobilization will not touch (infographic)
|
Non-Mobilization Sample Application
|
The National Bank presented the new 100 hryvnia (photo)
|
In the DNI showed their money - settlement marks of New Russia
|
What does Russia import in its convoys to the Donbass?
|
SMS of deputies in the Rada
|
Gas Consumption Reports by Region
|
Where the most use of electricity
|
State Budget 2015: revenues of 475.2 billion, expenditures of 527.2 billion
|
Russia sends tanks to terrorists by planes and trains
|
Black Tuesday in the Russian Federation: Russians storm stores
|
Bill on Civil Weapons and Ammunition
|
The list of deputies and committees from which they were recalled
|
A powerful explosion thundered in Odessa
|
The battle in Grozny.
PHOTO report
|
Elena Kosheleva (Lyashko's party) daughter of an oligarch (candid photos)
|
Fake NTV: Yarosh with a machine gun in Parliament
|
Second day of clashes during Ani Lorak concert
|
Disruption of Ani Lorak concert in Kiev
|
Krajina marks the anniversary of the beginning of the Maidan of Honor
|
Police beat activists under construction on Osokorki PHOTO + VIDEO
|
National Anger Day in Budapest.
PHOTO + VIDEO
|
Another stuffing NTV "Ukrainians offer themselves for 10 hryvnia."
|
Explosion thundered in Kharkov, in the WALL pub
|
Administration of the LPR "Magic Cosmic Kysya" Olga Tarash
|
NTV scandalous fake story boy identified
|
A piece of land and two slaves for the war ...
|
Evidence of the participation of Russian invaders in the Donbass
|
The brutal showdown of the DNI (video)
|
Who wins the parliamentary elections (INFOGRAPHICS)?
|
Frozen hell at Donetsk airport
|
Russia may accidentally ban the Russian flag
|
Officials who fled from Ukraine to Russia
|
The situation at the Donetsk airport
|
List of bomb shelters in Kiev
|
Jobs Merkel, Obama, Hollande, Putin and Poroshenko
|
Unique photographs of soldiers before and after the war
|
Inside the Donetsk airport - the battle of the "cyborgs"
|
Candidates for the new Verkhovna Rada (INFOGRAPHICS)
|
Personnel of the destroyed positions of security forces
|
Lviv resident sells energy to the state
|
Who shelled a stop in Donetsk
|
Ilovaysky Cauldron - video from the spot
|
Storming the Donetsk airport
|
Lugansk airport through the eyes of Ukrainian paratroopers
|
Russian troops on the border with Ukraine
|
Exchange of prisoners near Donetsk
|
Operational information NLB in the ATO zone + Maps
|
List of missing persons in the ATO zone
|
Ukrainian soldiers on guard of Mariupol
|
Peace March in Moscow
|
Russia will be disconnected from the global Internet
|
Olga Lyulchak - an open deputy for all
|
America is ruled by Nazi aliens
|
The cynicism of NTV lies surpasses!
|
Against the background of Ukrainian corpses, Alexey Milchakov, a fascist maniac from St. Petersburg, was photographed
|
Alexey Milchakov - a fascist maniac from St. Petersburg
|
Russian special forces photographed against the backdrop of Ukrainian wars
|
Reminder for soldier for stripping
|
Base of proven organizations and volunteers
|
August 20 news summary
|
Flag of Ukraine at Moscow skyscraper
|
Kerch ferry
|
References for victims of anti-Ukrainian propaganda
|
The Information War (56 revelations)
|
Metropolitan Onufry: biography of the head of the UOC
|
Foreign media review: is there a peaceful way out of the Ukrainian crisis?
|
Battalions in Ukraine: who is who?
|
Ukrainian military units: who is who?
|
Review of foreign media: will Russia come to Ukraine?
|
PHOTO report from the epicenter of the ATO
|
Separatists shoot mortar houses of Shakhtersk
|
Shots of the shelled positions of Ukrainian security forces
|
What to do and where to hide in case of war in Kiev
|
PHOTO report of the shooting by fighters of a Malaysian Boeing
|
Protest Statistics (INFOGRAPHICS)
|
60 fakes of Russian media about Ukraine
|
What will the signing of an association agreement between Ukraine and the European Union give?
|
The resumption of the ATO (appeal Poroshenko)
|
What will change after signing the agreement?
|
Military theoretical training
|
The list of 138 dead
|
Conclusions of the EU Council on the situation in Ukraine
|
Online Game "Mortal Kombat in Ukrainian"
|
Putin-hoo * lo: 10 hit versions
|
Patriotic avatars of Ukrainians
|
Ukr eats katsap's hand
|
Where did the money donated by Ukrainians go
|
What is the Ukrainian soldier dreaming of
|
The most vague stories of confrontation in the Southeast
|
Frontline reports from the South-East for May 22
|
Frontline reports from the South-East for May 21
|
The atrocities of Putin's peacekeepers (not for the faint of heart)
|
Akhmetov covered Ukrainian flag with insults insulting for him and Putin
|
St. George ribbon and the Guard tape.
What is the difference?
|
Medvedchuk's summer cottage opened for visitors
|
US IT industry giants join in sanctions
|
Putin's plan for May 9
|
Material-Investigation for the Russians
|
It's not painful to lie
|
The Horror of Deception
|
Bloody weekend: events of May holidays in Ukraine
|
In the Nikolaev area there were the most ambitious military exercises
|
How Russia was preparing for war
|
Militants identified in Slavyansk
|
The assault of Slavyansk
|
Assault on a military unit in Mariupol
|
Myths about Stepan Bandera
|
Video of beating by pro-Russian activists in Kharkov
|
Video of beating by pro-Russian activists in Kharkov
|
Recent events in the Southeast and Crimea
|
Russian invasion of Ukraine: March 27 - April 4
|
Russian invasion of Ukraine: March 21-27
|
Russian invasion of Ukraine: March 14-20
|
Russian invasion of Ukraine: February 26 - March 13
|
PACE Resolution
|
Tsapev - fascism!
Boon from Ukraine!
|
Putin's army: how to bring up Russian soldiers.
|
Guerrilla Warfare Guide
|
Location map of the Russian military
|
Who feeds whom in Ukraine
|
The history of the OUN-UPA or who are Bendera
|
Interesting about the Ukrainian flag
|
Video how Yanukovych left Mezhigorye with values
|
Virtual 3D tour of the territory of Mezhyhirya
|
Emergency case in case of war
|
House in Koncha-Zaspa, which was built by Yura Enakievsky
|
70 most impressive Euromaidan cadres in Kiev
|
Activists visited the estate of the regional Oliynyk
|
Reboot of Ukraine.
Photos of the main events of February 22-24
|
Luxury Mezhigorye Yanukovych: yachts, luxury cars, a portrait of gold, a zoo and a golf course
|
Treasures of Pshonki - photo report from the house of the bloody prosecutor general
|
Maidan mourns the Heroes of Heaven hundreds
|
How in Kiev they tried to destroy the monument to the Chekists
|
In Mezhigorye found documents on millions of embezzlement and bribes
|
Bloody days of Ukraine.
Newsreel Maidan February 20-21
|
Maidan online.
Activists went on the offensive and recaptured part of the Maidan
|
This city is on fire.
Night and morning on Maidan on February 19
|
Like in a war.
Photo chronicle of events in Kiev on February 18
|
Fights in the center of Kiev.
The main video of the events in Kiev on February 18
UPD: 01/17/2014 Yanukovych dismissed Levochkin as head of the Presidential Administration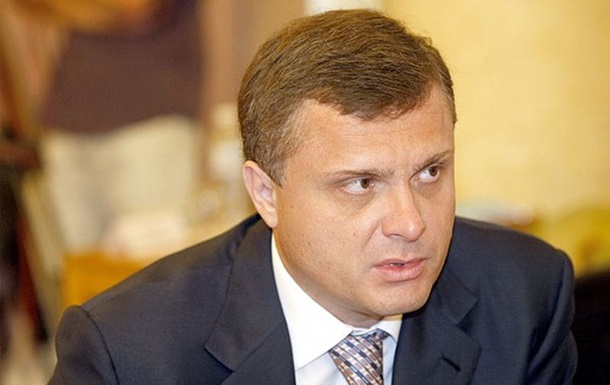 President of Ukraine Viktor Yanukovych by his decree dismissed Sergei Levochkin from the post of head of the Presidential Administration of Ukraine.
"Dismiss Levochkin Sergey Vladimirovich from the post of head of the presidential administration of Ukraine," the text of decree No. 10/2014, published on the website of the head of state on Friday evening, says.
UPD: 01/17/2014 Lutsenko fell and broke his head five meters from the police - deputy chief of the Golden Eagle of Kiev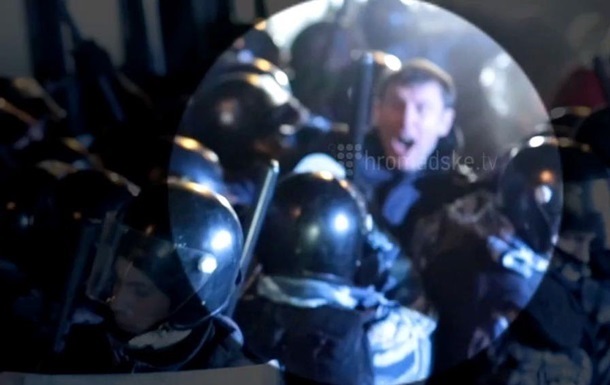 Yury Lutsenko, during a skirmish at the Svyatoshinsky district police department on the night of January 11, either one of the protesters pushed or he was hit with a stone, as he fell five meters from the special forces, the head of the Moscow Berkut, Nikolai Tyagnyryadno, said.
"If you carefully watch the video, I reviewed everything several times, at some point it is clear that Lutsenko rushed to the Golden Eagle. Then he encouraged others to do it by his example. He demanded to be as aggressive as possible. Of course, in such a turmoil who could see it? Who could understand that it was not the provocateur, but the former minister? The blow that was visible on the video could not inflict such damage on him. This is unrealistic. Rather, it's not a blow, but a push. I'll tell you this: if a soldier hit him with a fist, Lutsenko wouldn't resist. That's for sure. And he even had glasses be whole, "said the deputy head of the special forces in an interview with Komsomolskaya Pravda in Ukraine.
According Tyagnyryadno, a couple of minutes after the push, Yuri Lutsenko fell.
"But not near us, but near the pedestrian crossing. Why? This is a question. Perhaps we will someday find out the answer. Obviously, Yury Vitalyevich is not negotiating something. It is possible that someone hit him with his own stone or someone shoved him away. As far as we could see, he did not fall alone. There were several people. Perhaps with security. I don't know. We weren't visible. Everything happened 5 meters from us. He fell behind the backs of the journalists who were standing there. They couldn't even to shoot it, they asked each other what happened there. I can say for sure - there were circumstances about which we is unknown, "said the deputy chief of the Golden Eagle of Kiev.
It was reported that on the night of January 10 to 11, there was a temporary collision between police officers and activists when the Kiev-based apartment was closed. Letsenko had a diagnosed cerebral hindbrain, a wound to the right frontal area, and an outflow of soft left-sided and left-sided left-sided. This is stated in the conclusion of the doctor's clinic, where the former minister was recovered after the beating.
On January 11, according to reports of the use of force by Berkut employees at the Kiev-Svyatoshinsky court, as well as the fact of personal injuries by Yuri Lutsenko on Victory Avenue, 109, the Kiev prosecutor's office launched a criminal proceeding under the article Exceeding official authority.
Recall, on January 14, a video was released, which, according to experts, indicates that Yury Lyutsenko was beaten by soldiers of the special forces of Berkut.
It is worth noting that, earlier, the Deputy Minister of Foreign Affairs, Victor Patyushnyak, on the contrary, declared that Litsenko had not been beaten on 10 January.
According to the leader of the Third Republic, when the fight began, he received a fist in the face, after which he was beaten with a club.
Earlier, a video appeared on the Web, which shows that Yuri Lutsenko, communicating with the Berkut, insults him, using foul language.
UPD: 01/17/2014 What are the adopted laws 01/16/2014? What is it for us?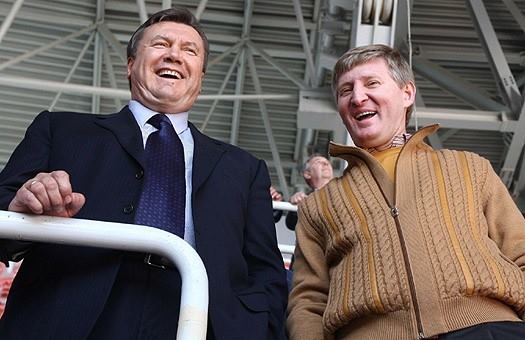 To all those who remain at such a moment "out of politics" is dedicated! Sorry for swearing, but this is the original text! Those who gloat over the fact that today they adopted these bastard laws and say: - so you, maydaunam, and it is necessary! - I want to tell two tales.
The first tale.
You have built a successful business. No matter what. Although you grow quail. And Gennady Petrovich, deputy prosecutor of something there liked this business. People from Gennady Petrovich came to you and offered to give 50% monthly to the Fund for Assistance to Poor Gennady. Of course you sent them to fuck. (And they did it right, because whether you give honestly earned money to this guy with dicks). They sent and went to rest in Thailand (well, you spend there every December, but this year you don't have to go). And so, while you fucked the ladyboys, biting cheap rum with a delicious tom pit, a secret search was conducted in your apartment without a court order (yes, it is possible according to the new Criminal Code) and 3 kg of heroin were found (well, and poher, that the trail brought him). The case was sent to court, and since you were "outside the access zone" the meeting was held without you. And the verdict was delivered to you in absentia. And right from the passport control in Borispol, you, a little surprised, went off to brag to your new friends to camera No. 143 of the ITK No. 246 to tan. When this happens, remember the maydaunas and whine while chewing on a rotten balance.

The second tale.
You live, for example, in a quiet Otradnoye. Around a lot of greenery, silence, good neighbors, children can play in the yard on a beautiful playground, which you and your neighbors built. And suddenly, huyak and in the early morning you see that in the middle of your yard the site is demolished and the construction fence is installed by the representatives of Shmako Holding (yes, that one). Well, like a carving, they'll pick it up here. 32 floors, so the center could be better seen from the windows. Here are just documents they have shnyazhnaya, and by all standards such buildings are forbidden to build here. You are in shock! You gather with your neighbors and arrange a rally. Or even trying to dump the fence. It seems that they did everything right, one did not take into account - rallies now need to be coordinated with the police. Otherwise, 15 days admin arrest. Well, the court, of course, must pass this verdict, and not just like that. Well, you are such in court begin the debate with the judge. Well, he ignores the obvious evidence that you did everything right, but the comrades from Shmako violated. And this is your main mistake. This is another 15 days for contempt of court. Crap. And then you file an appeal. Well, you get a bonus of 15 days)))) In total, you won 45 days of staying in full board at the state. Well, not bad, not bad. We can say - minion of fate. Therefore, walking the dog among two hundred cars of the inhabitants of the new house, thank fate that in 2014 you had the sanity not to get involved in political actions.

PS By the way, when your daughter comes to get married, she will never believe that there were 150 guests at your wedding. After all, she had never seen a column of cars more than five in her life.