UPD: 19/02/2014 As in the war. Photo chronicles of events in Kiev on February 18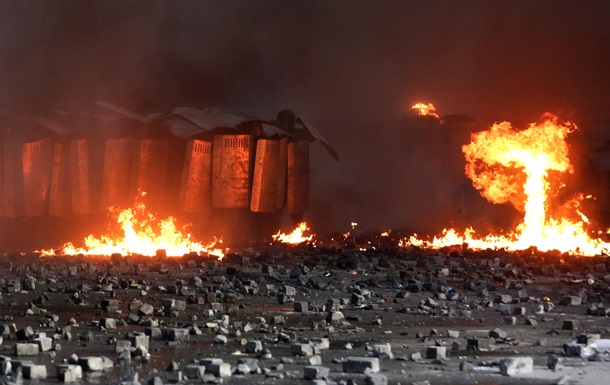 A photographic selection of key events in the center of Kiev - from the morning procession of the participants of the Euro-protests to the building of the Verkhovna Rada, before the onset of the offensive of the siloviki to the tent camp of the protesters on Maidan Nezavisimosti and Khreshchatyk.
The blocking of work is pleased with the opposition and the attack of Farion on the regional.
The first collisions and arson of trucks on the Shelkovichnaya.
In the course went sticks, stones and Molotov cocktails.
"Peaceful" beginning. The morning march of the protesters and the cordon around the Rada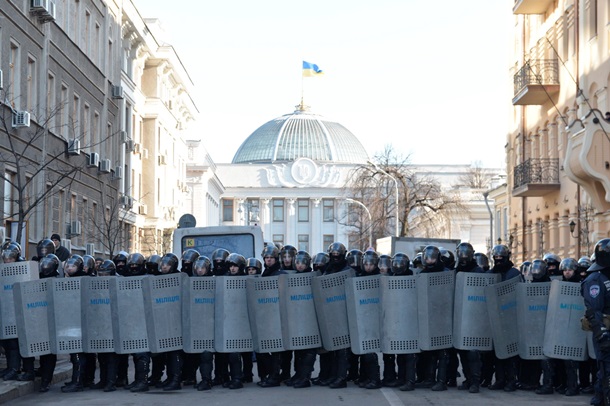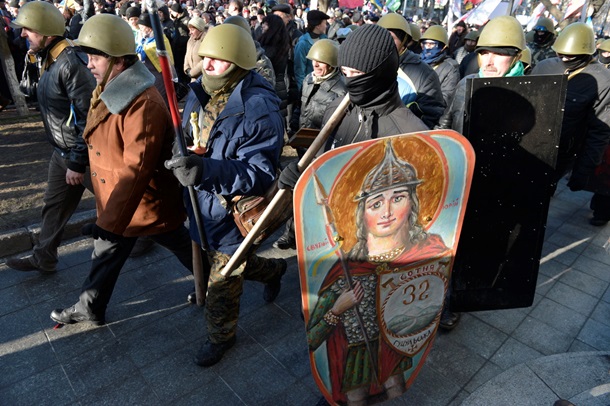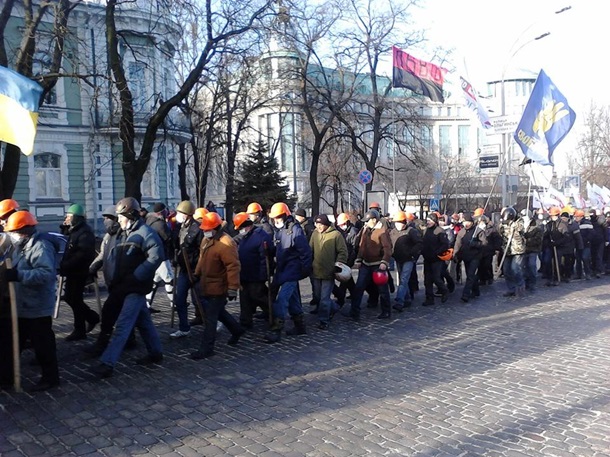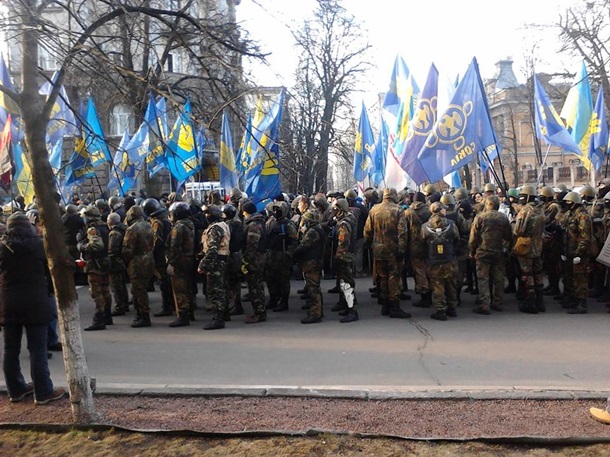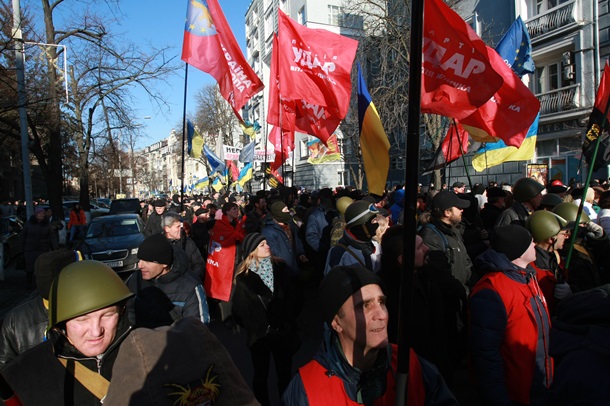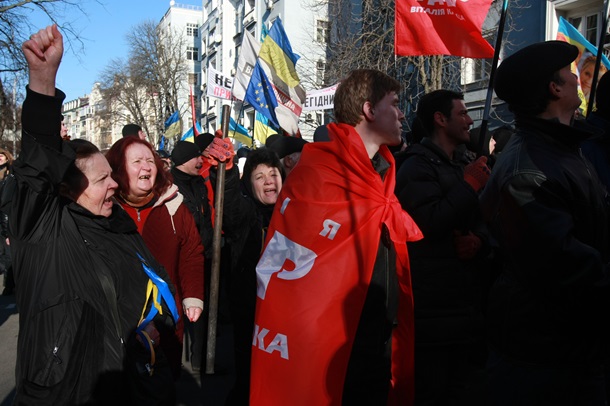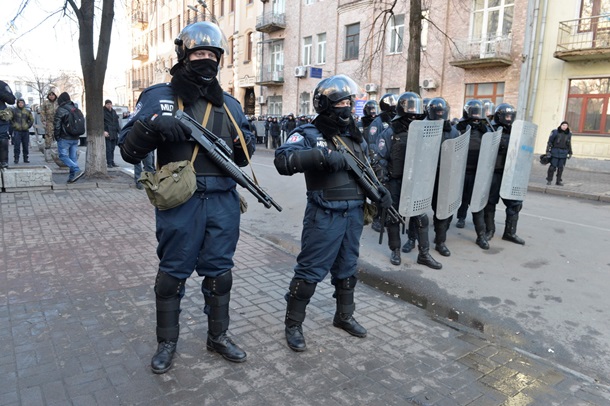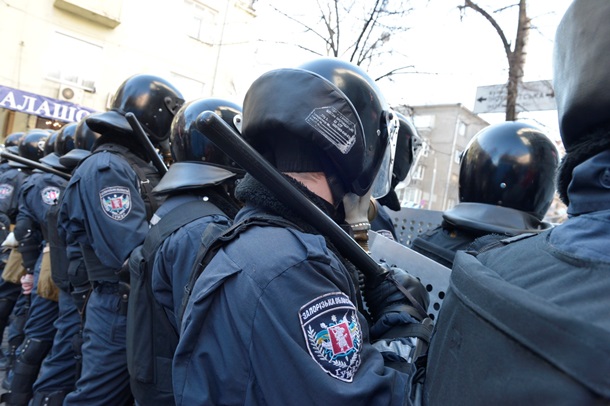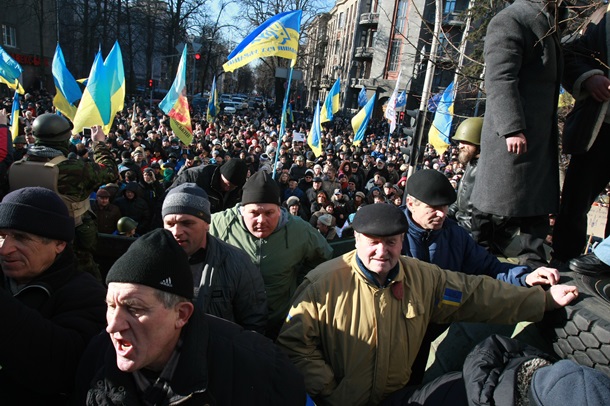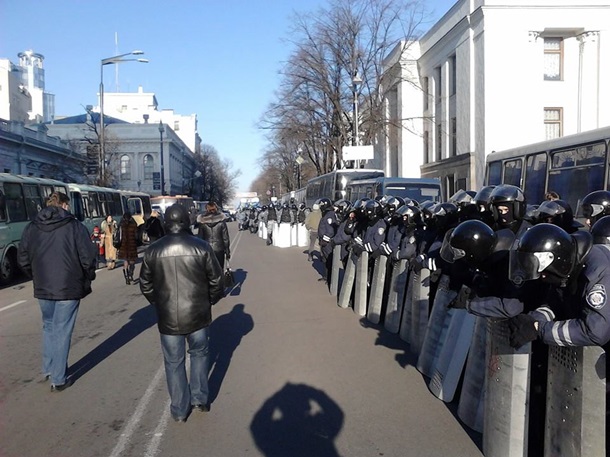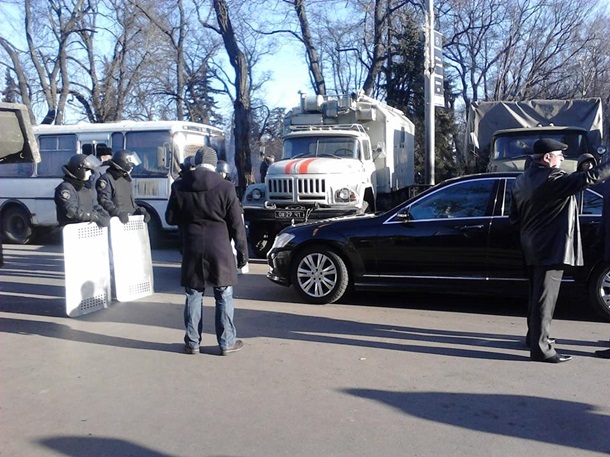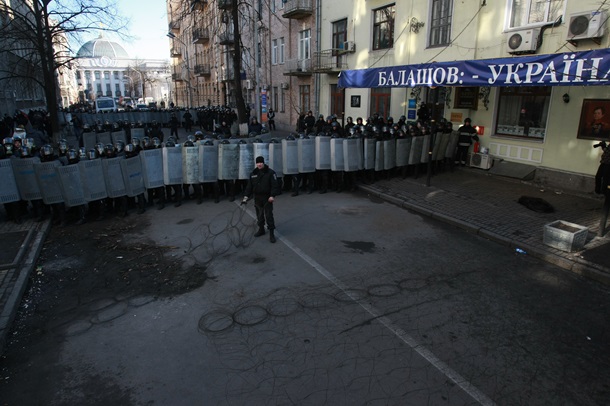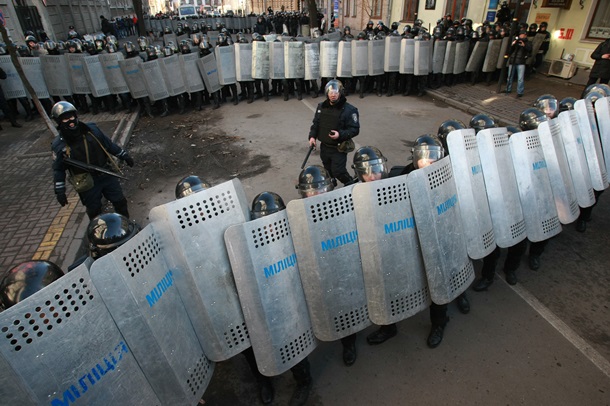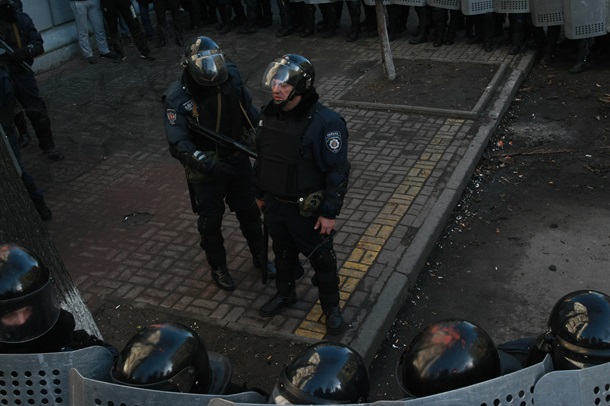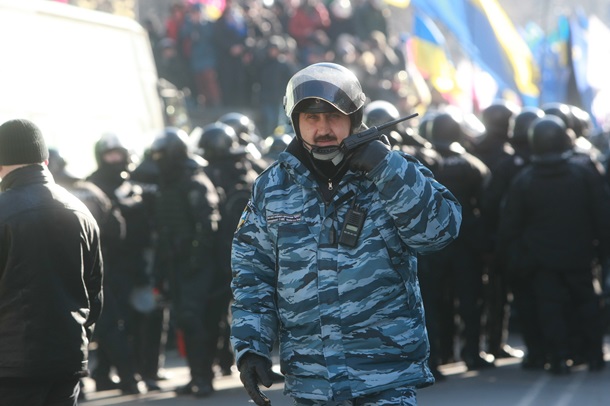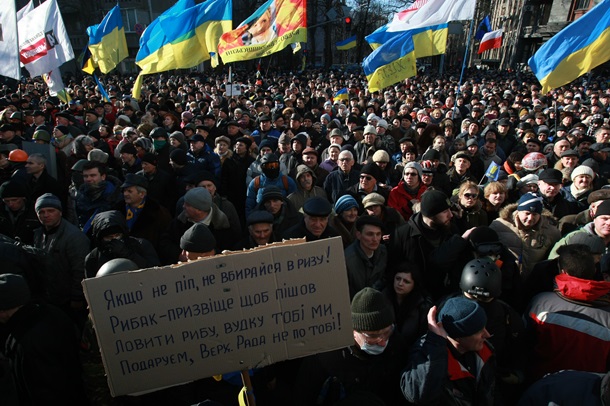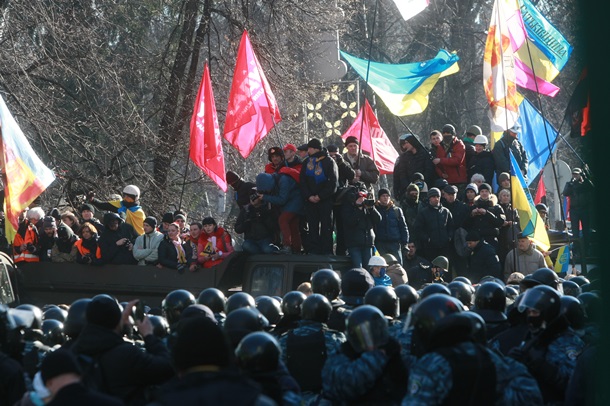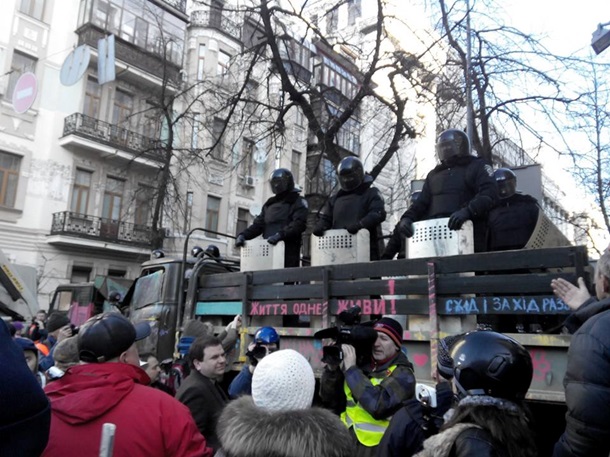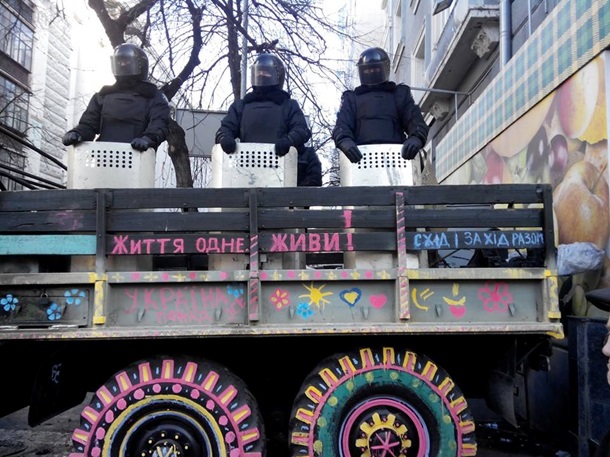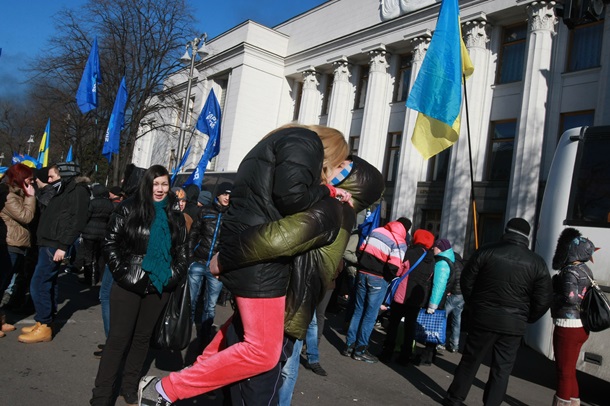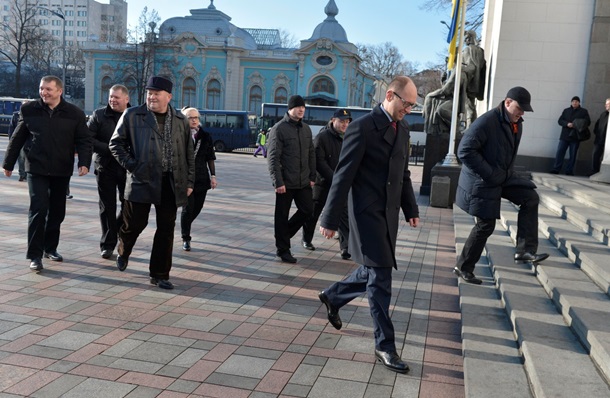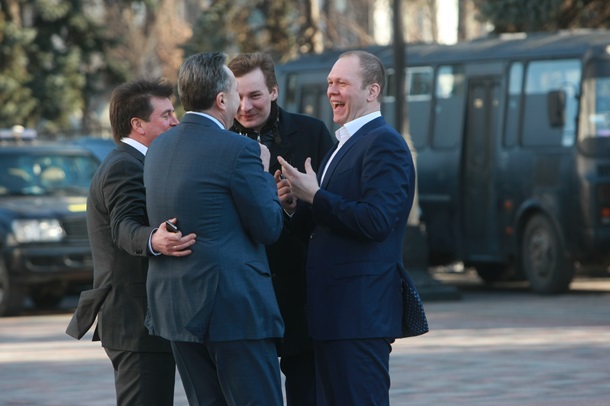 The blocking of the work is pleased with the opposition and the attack of Farion on the region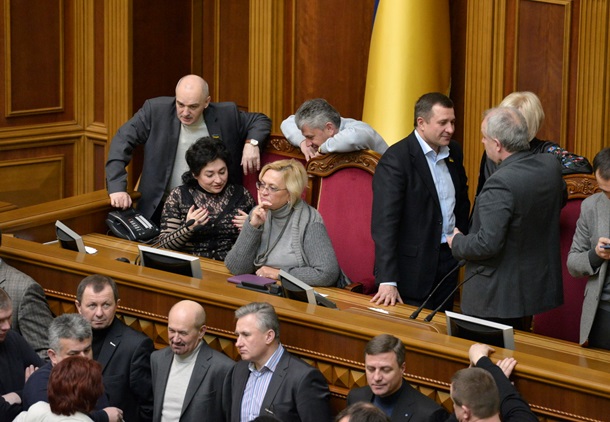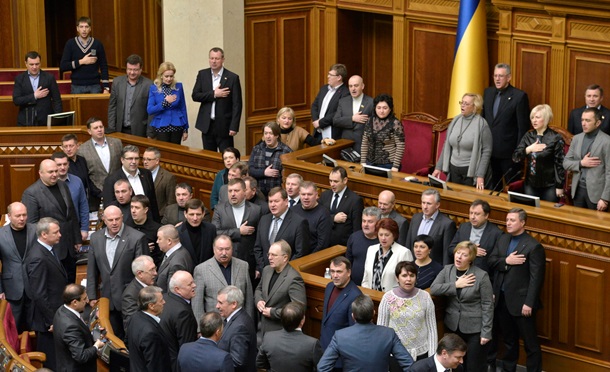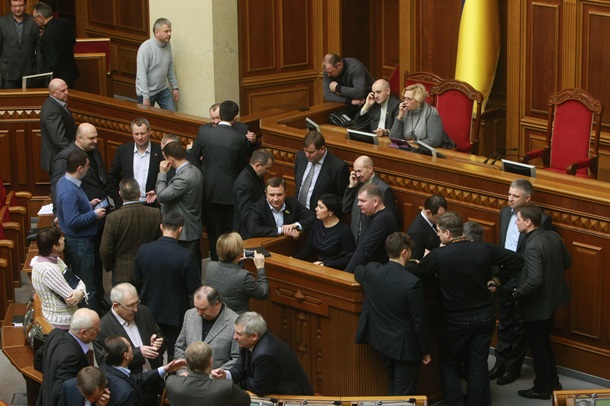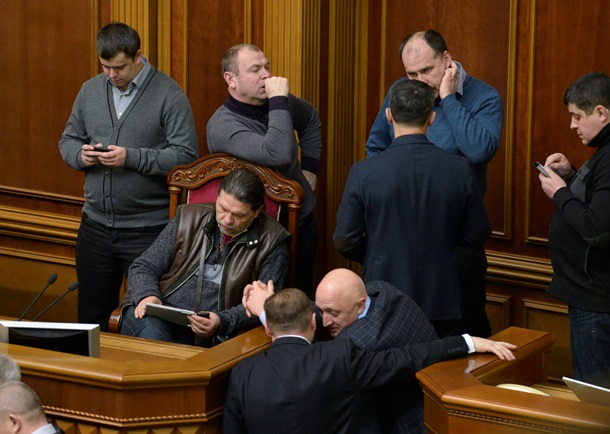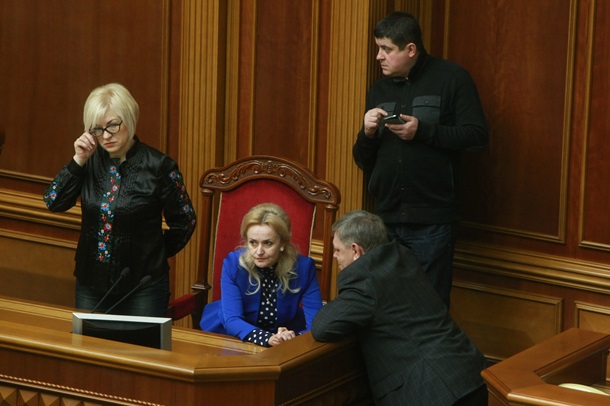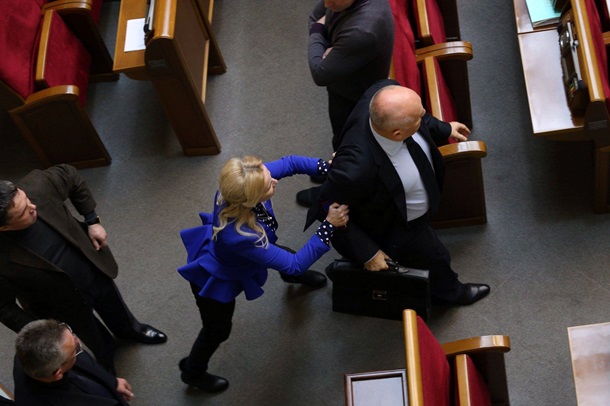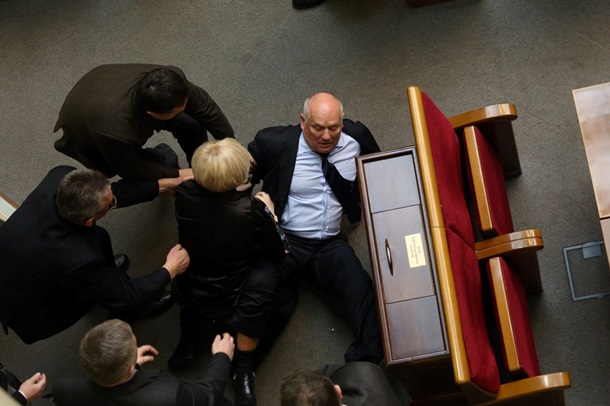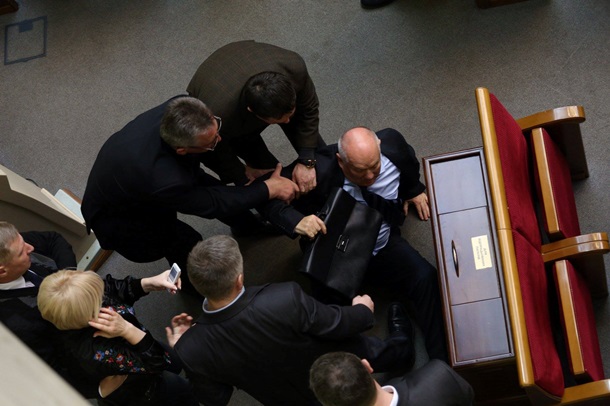 The first collisions and arson of trucks on the Shelkovichnaya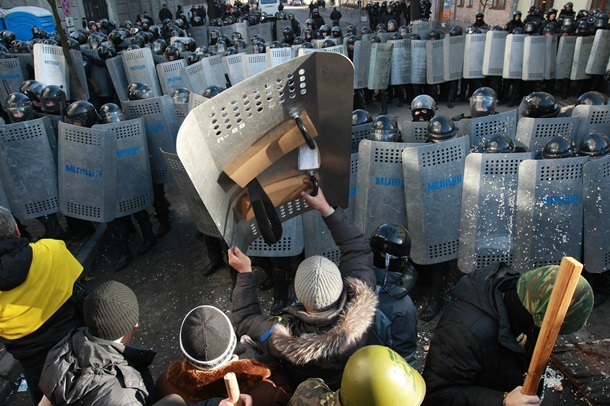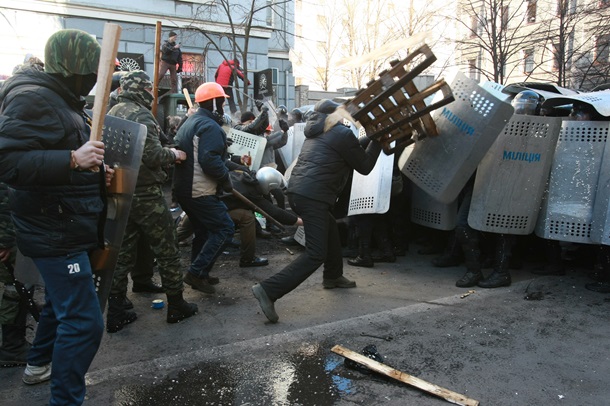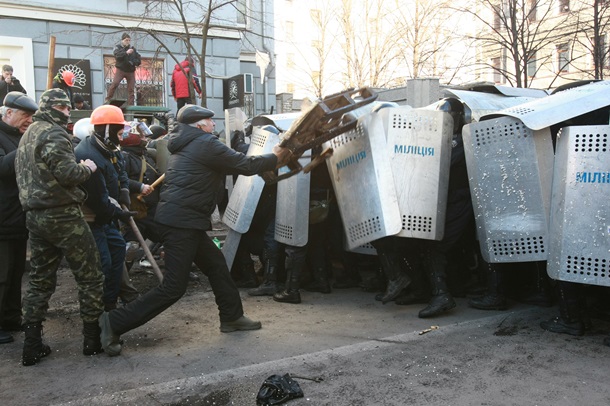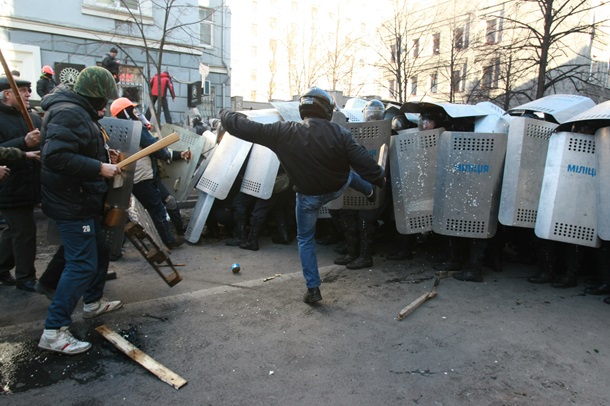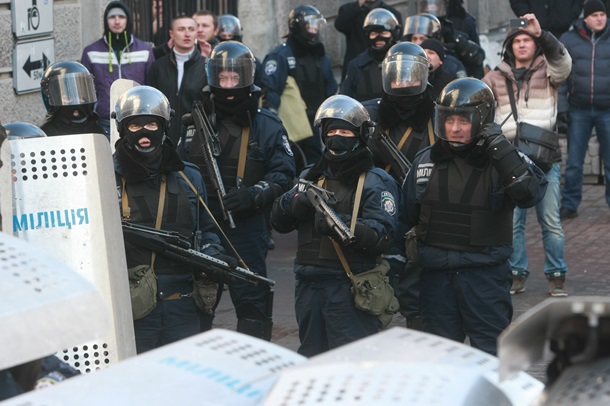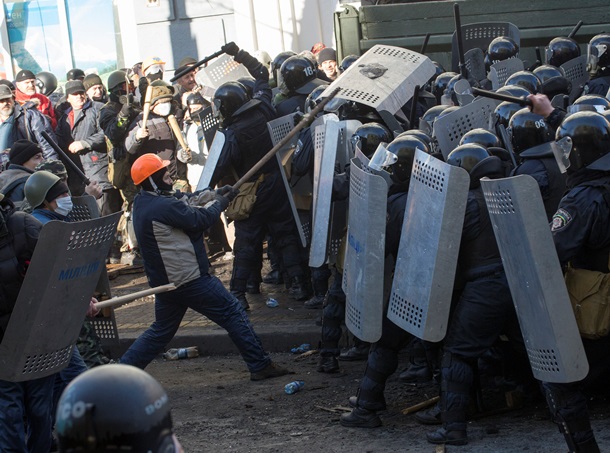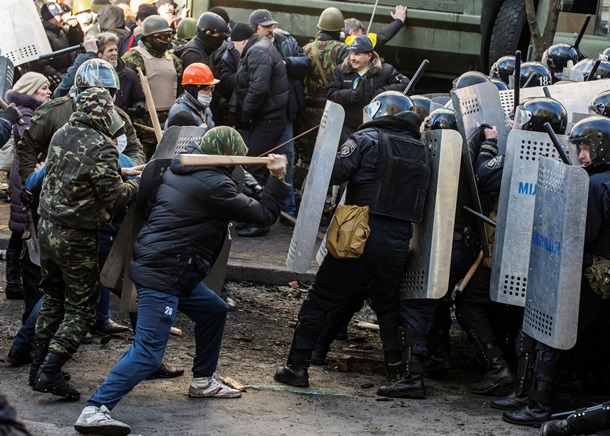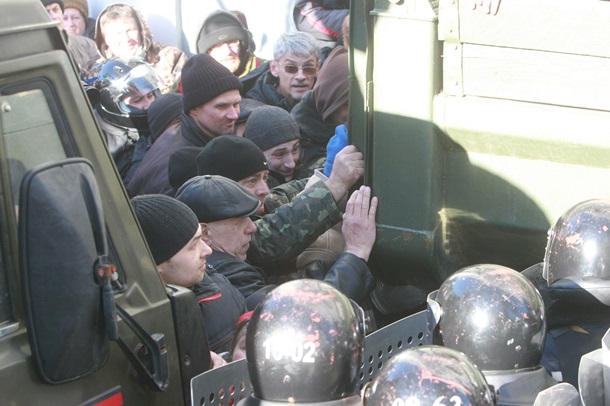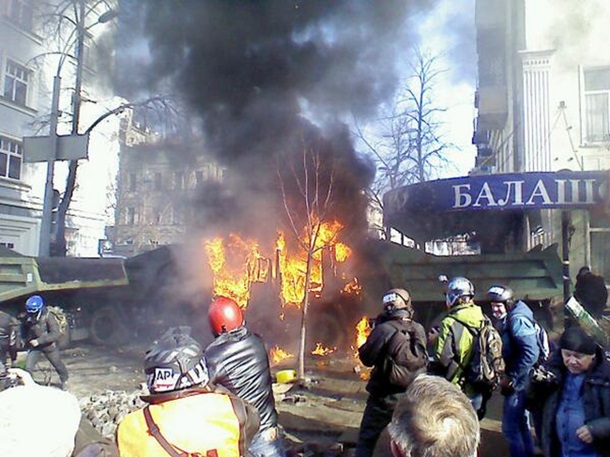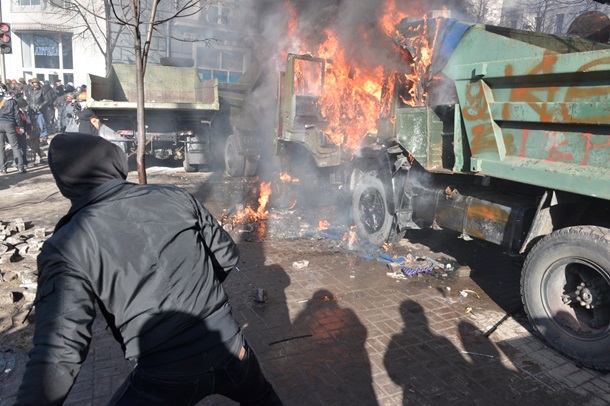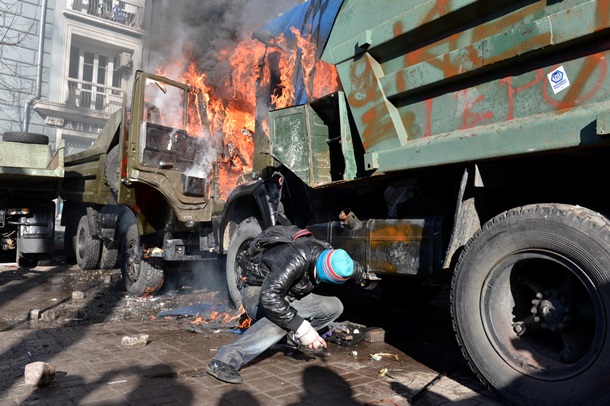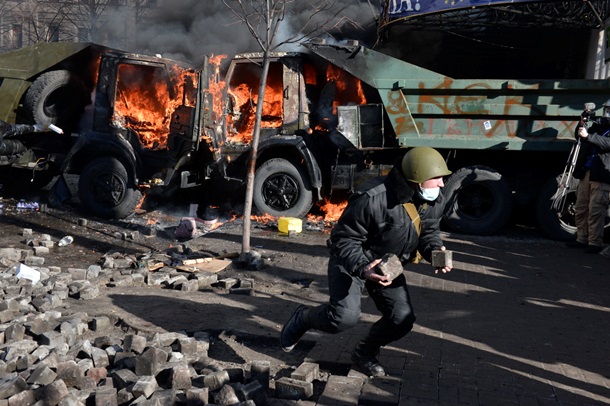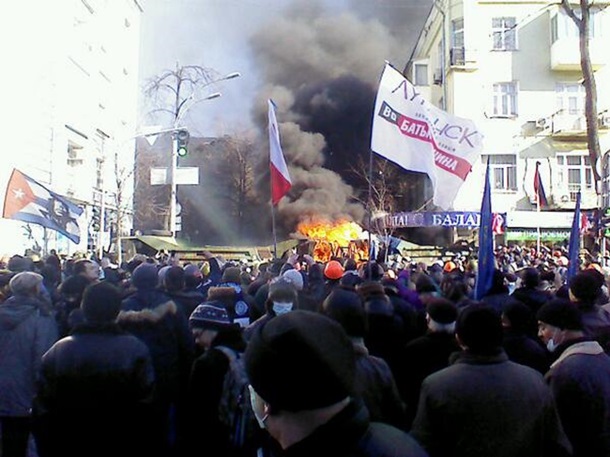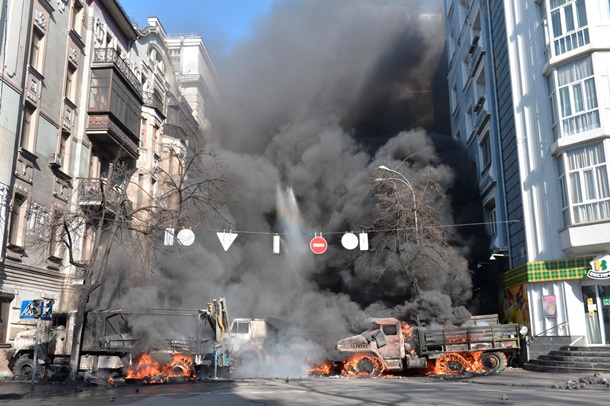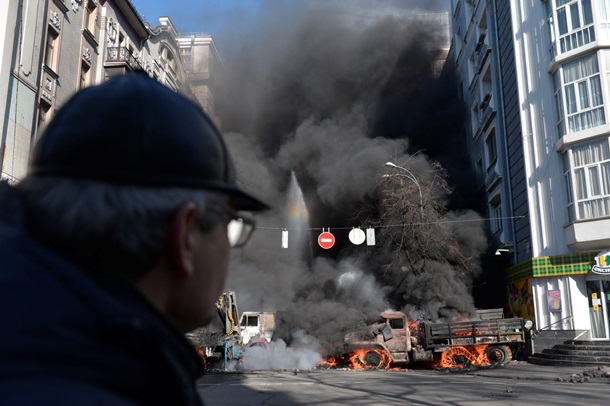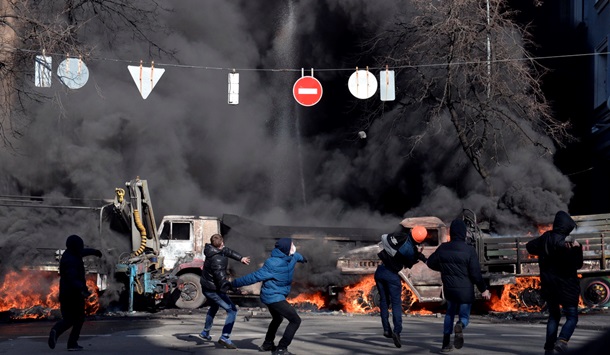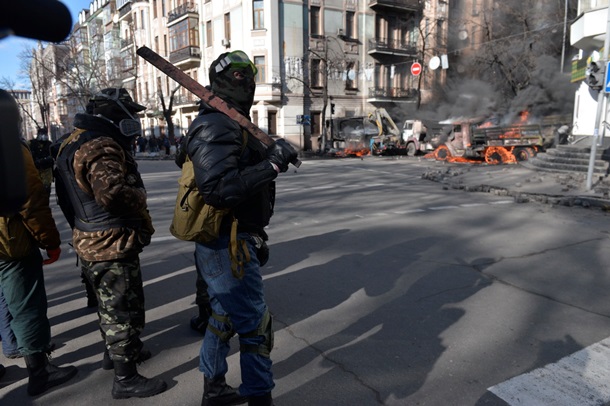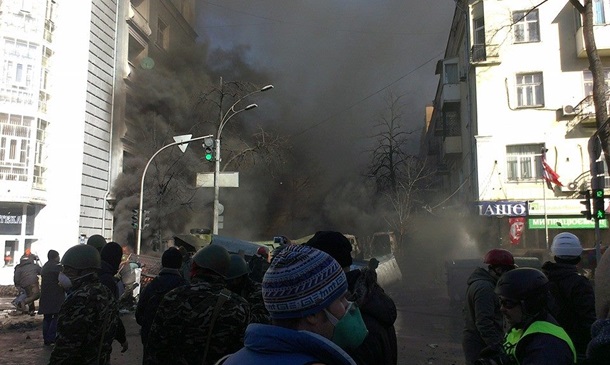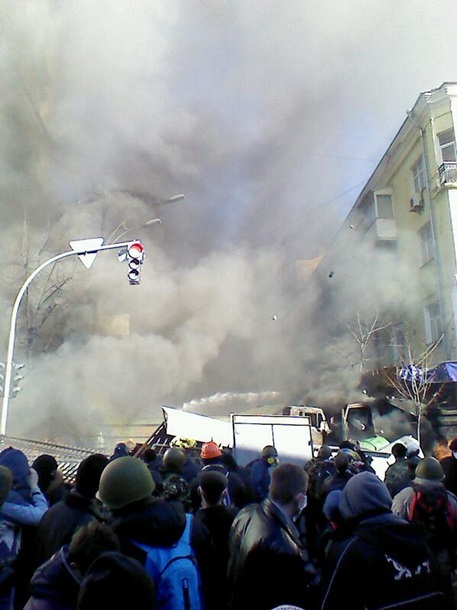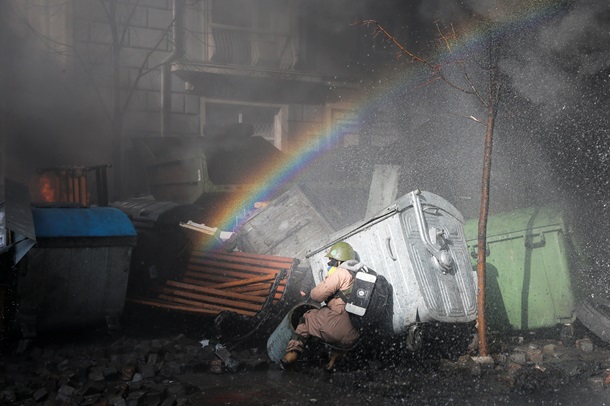 In the course went sticks, stones and Molotov cocktails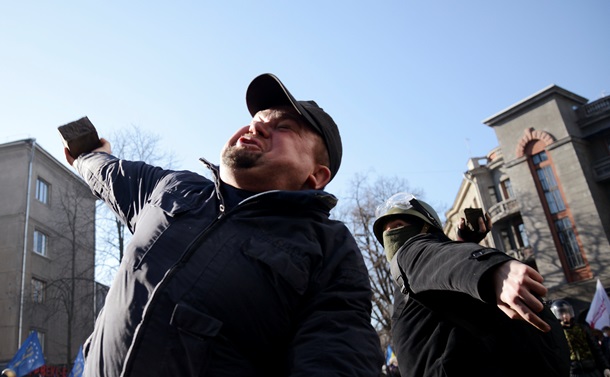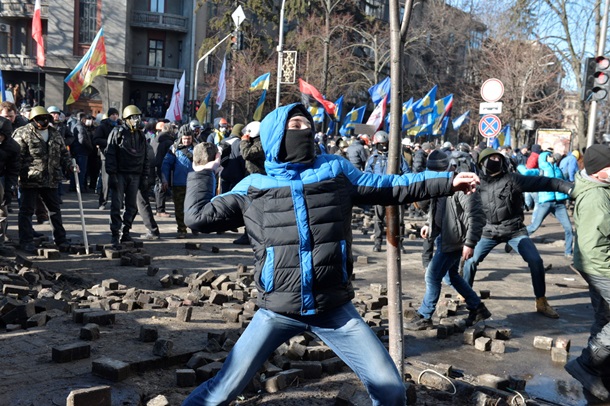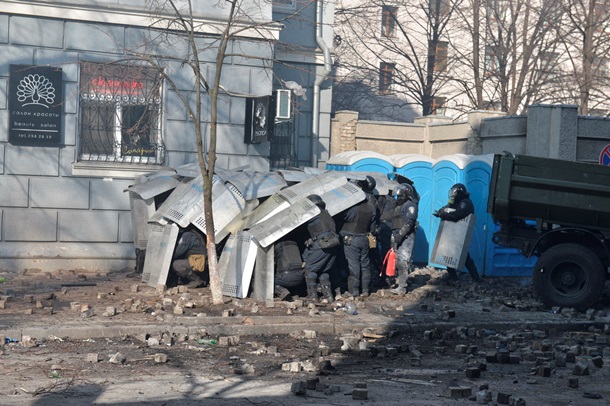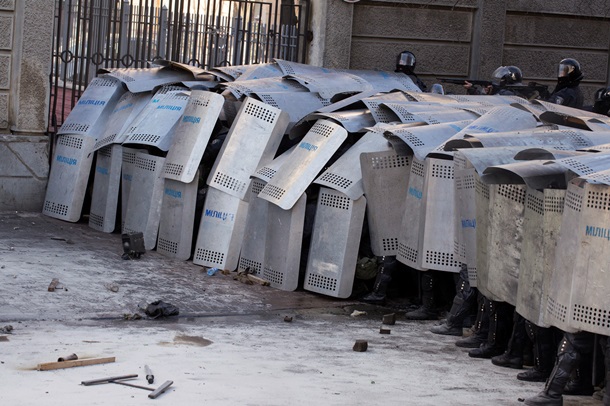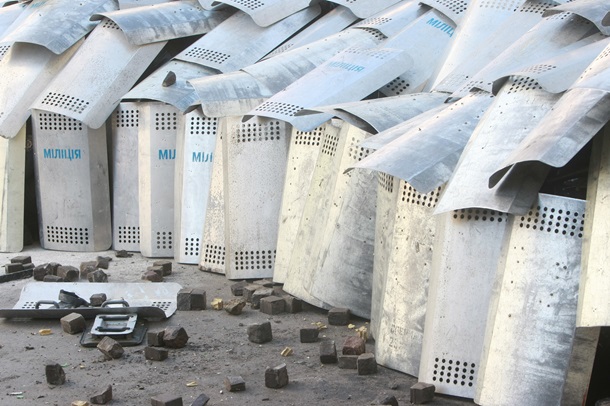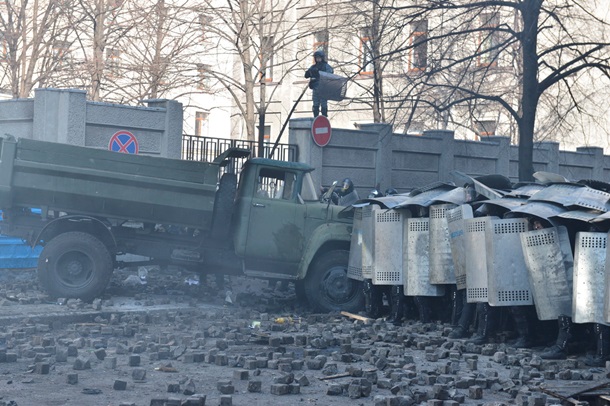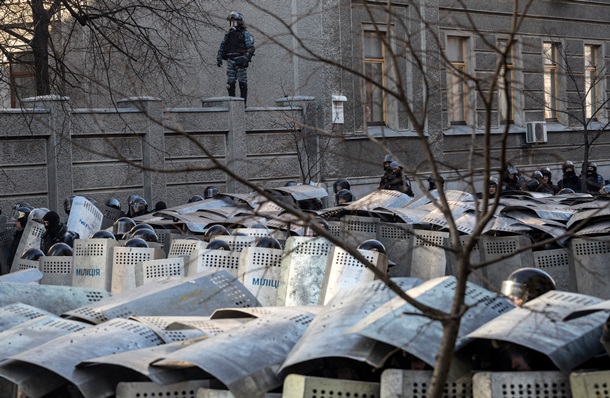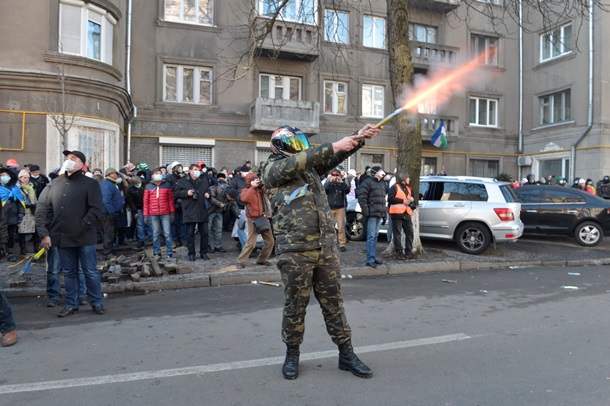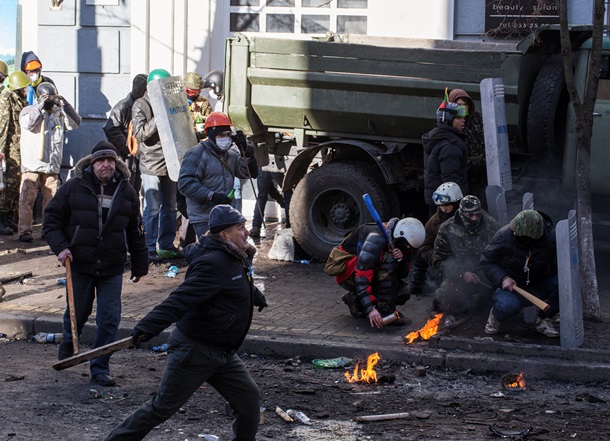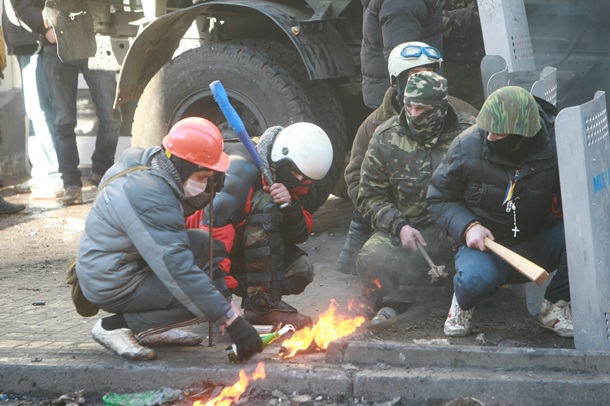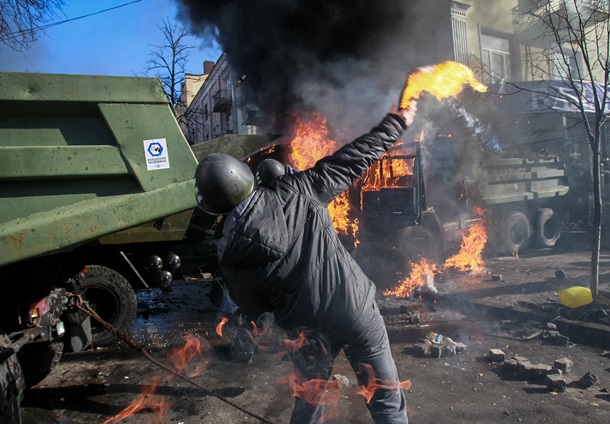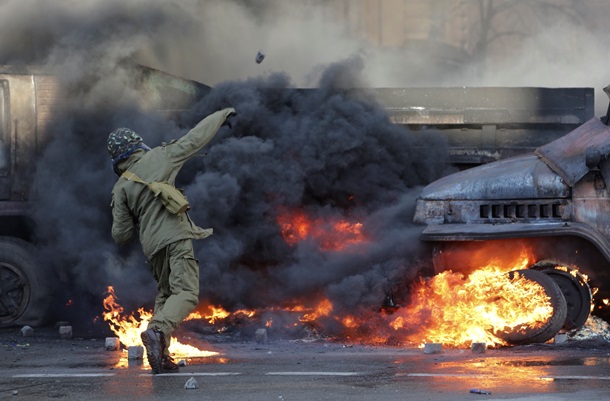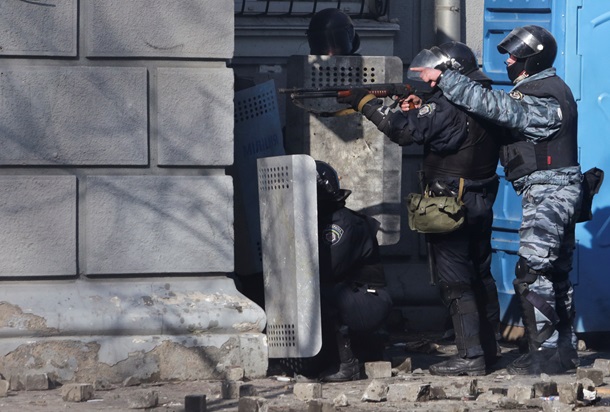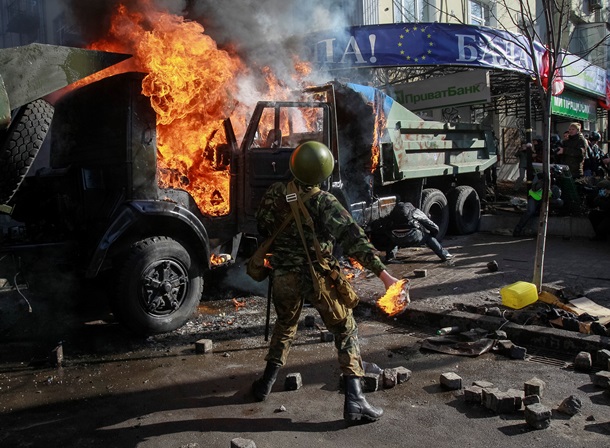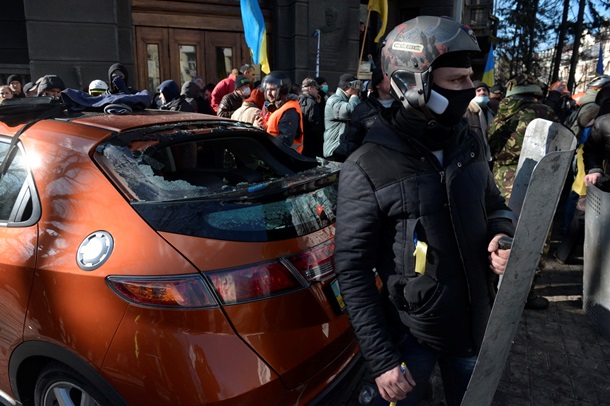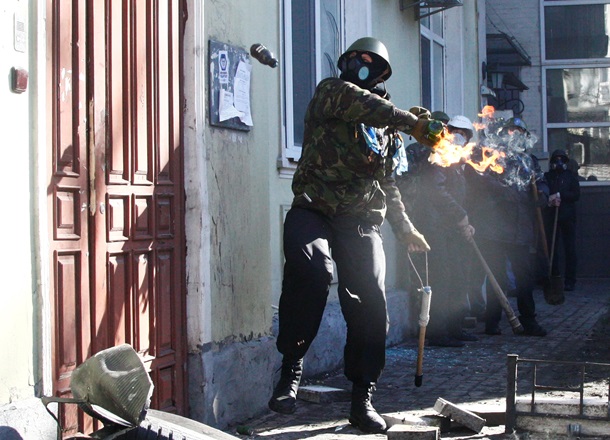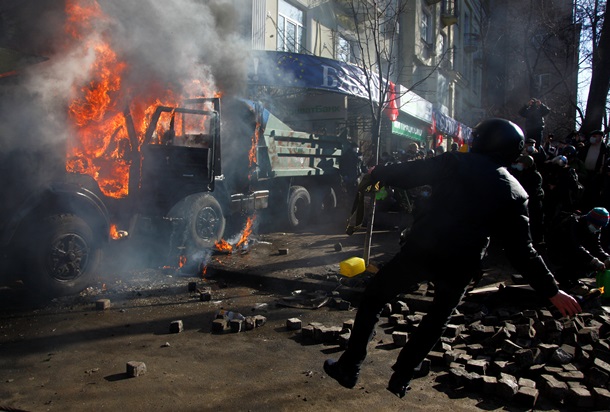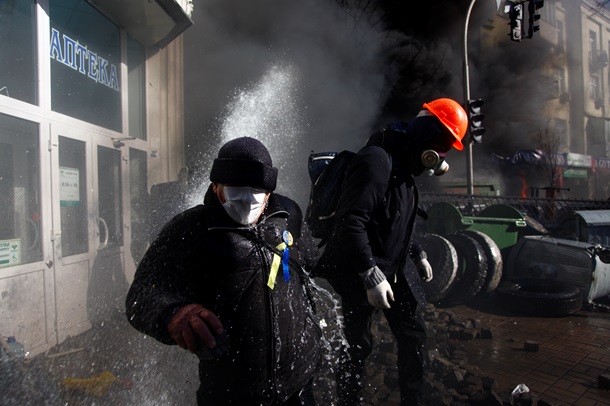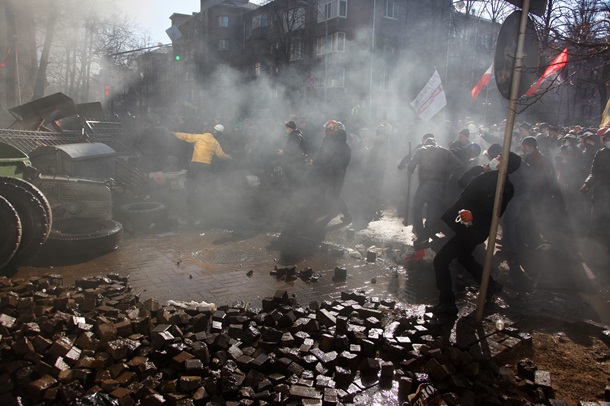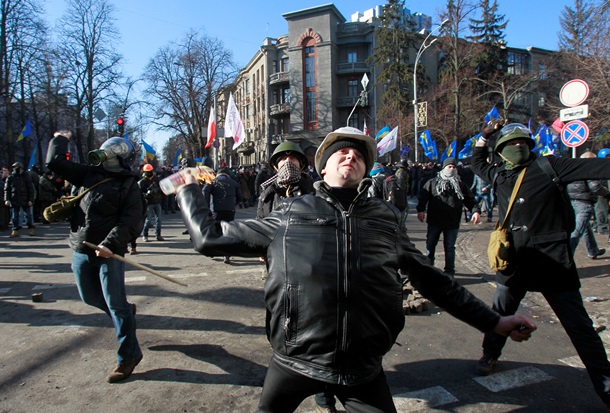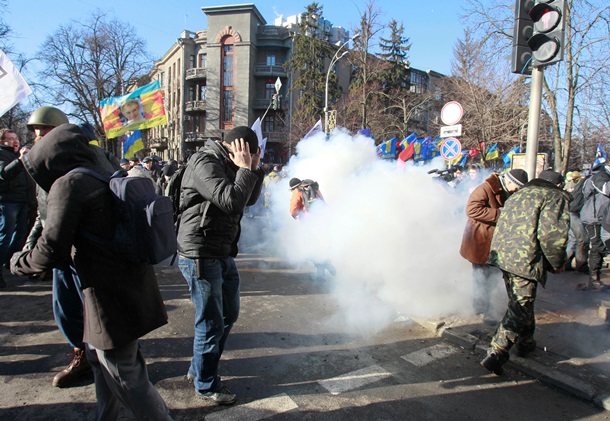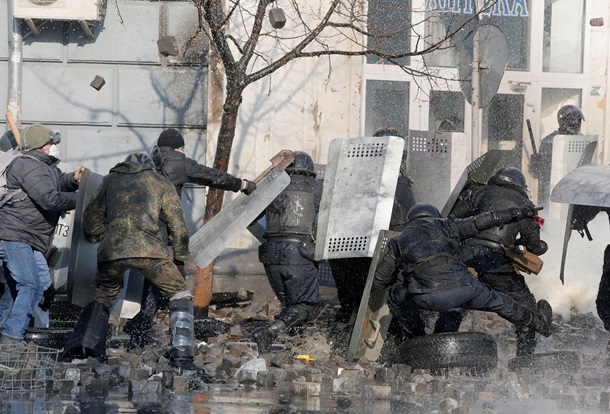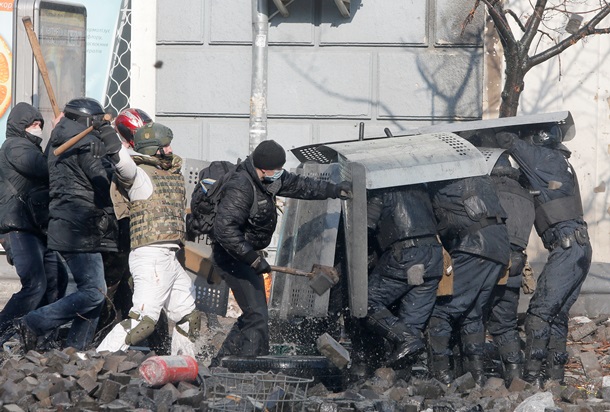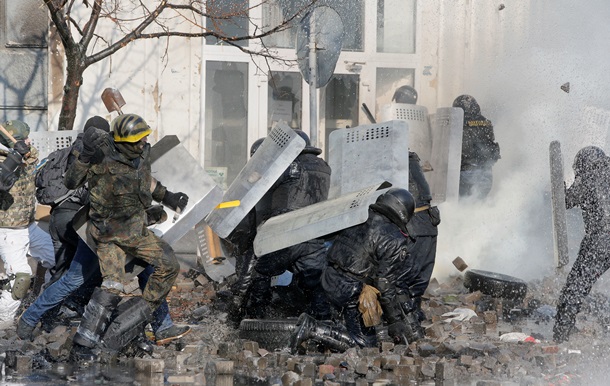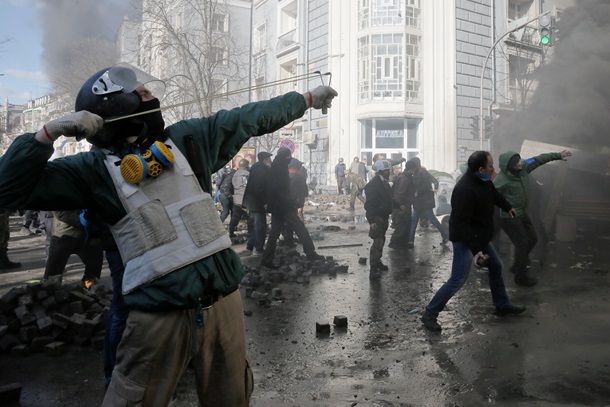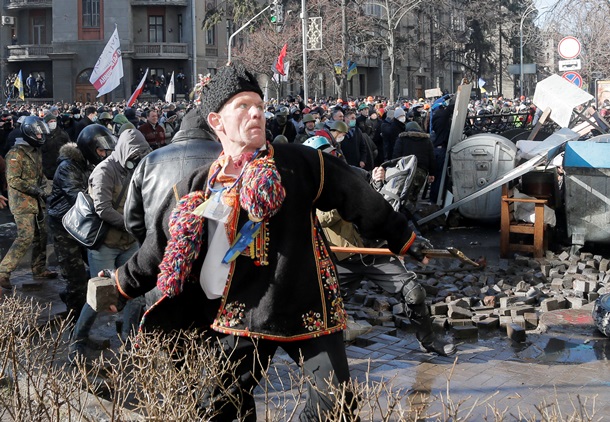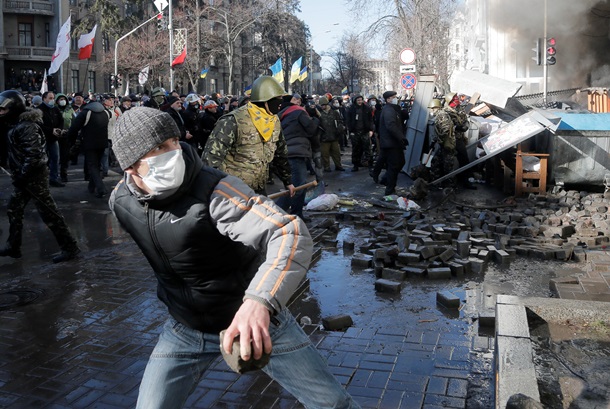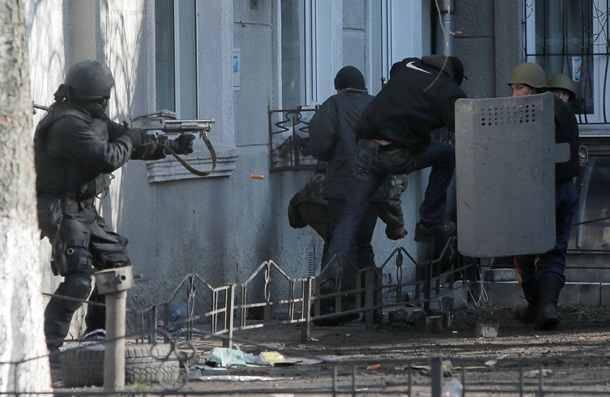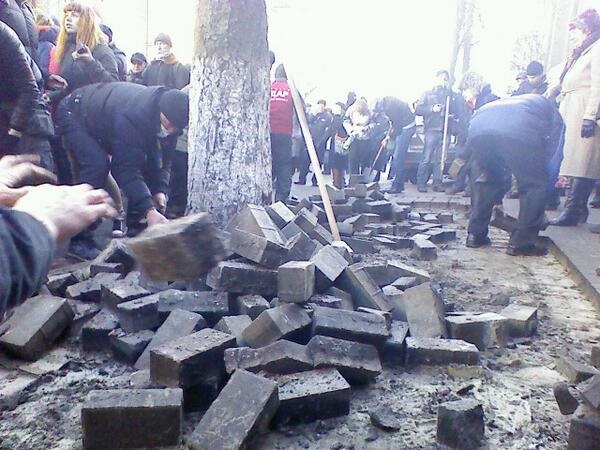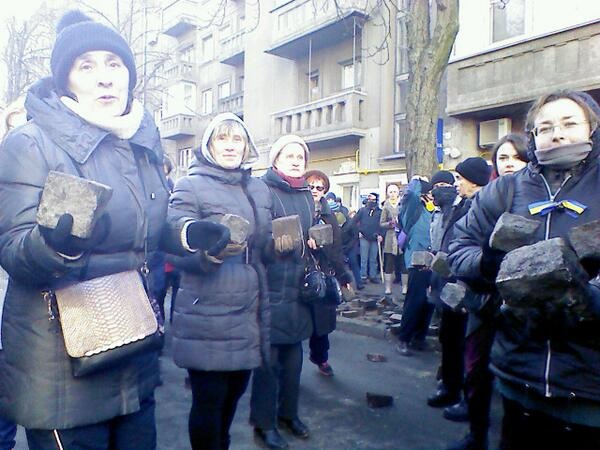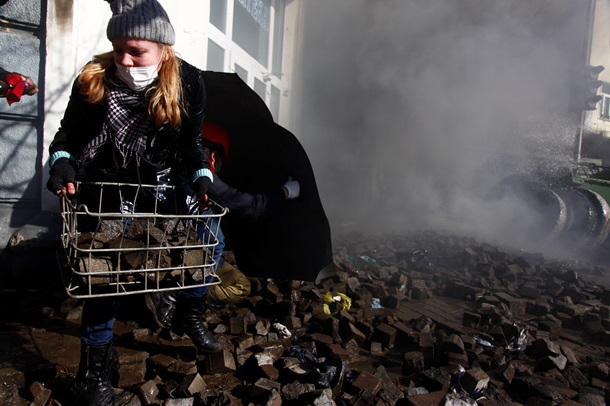 Loving rows of militiamen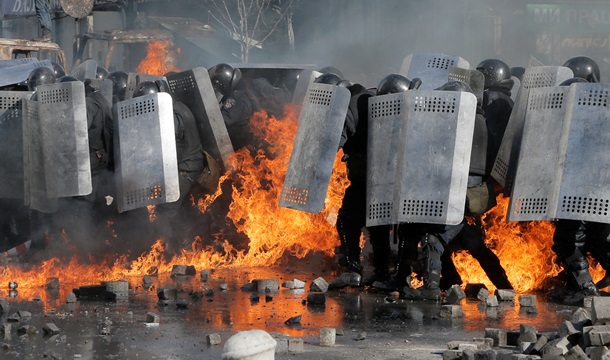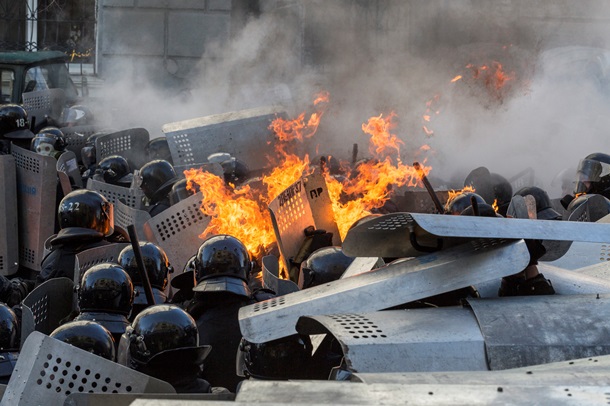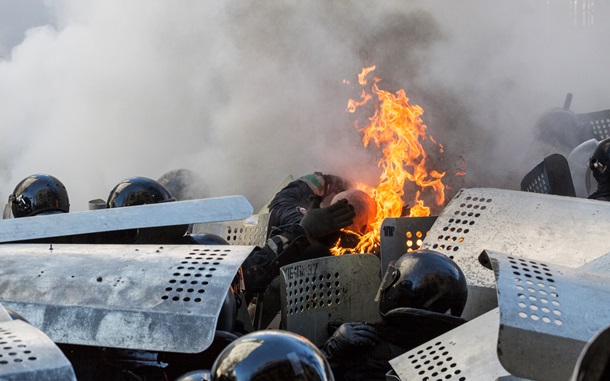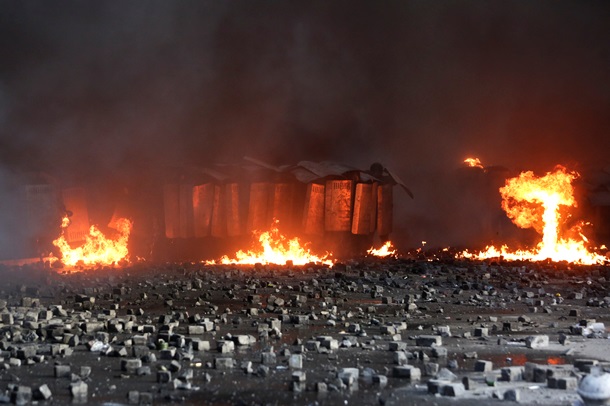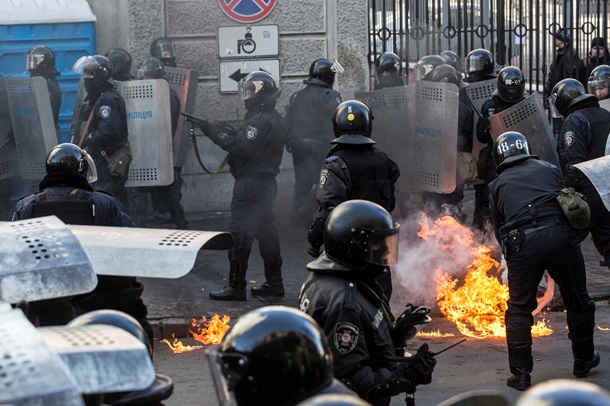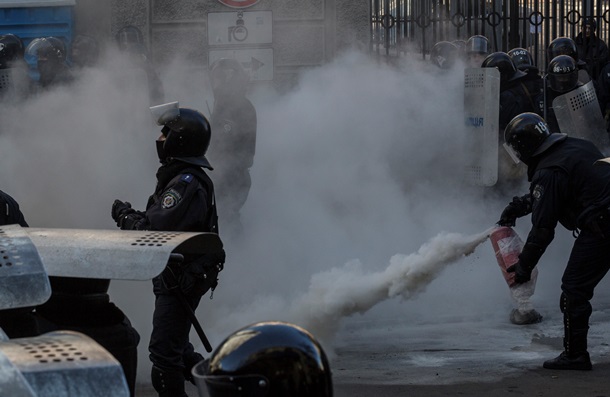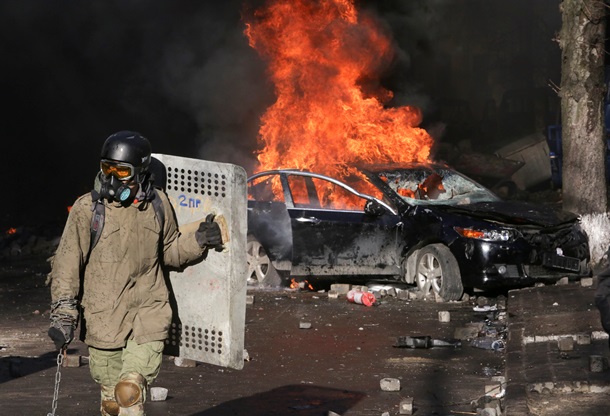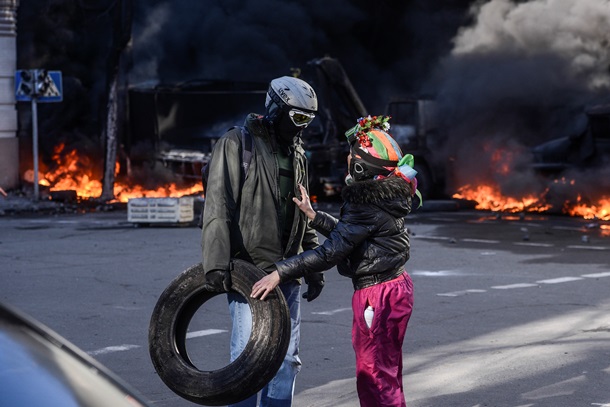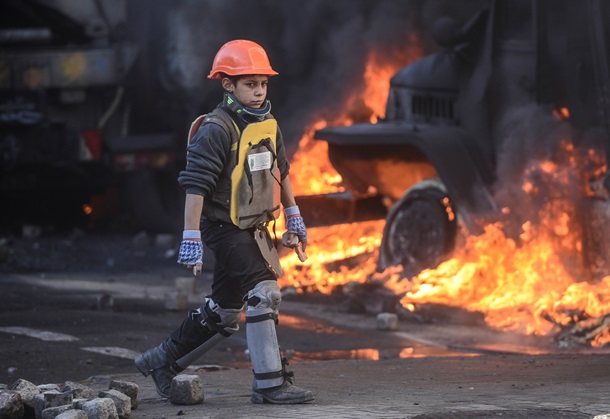 Confrontation on the roofs in the government quarter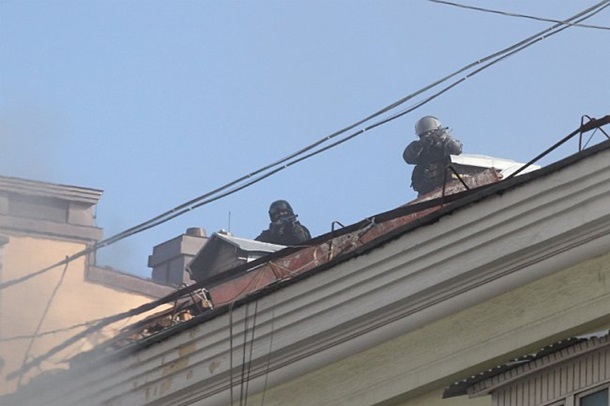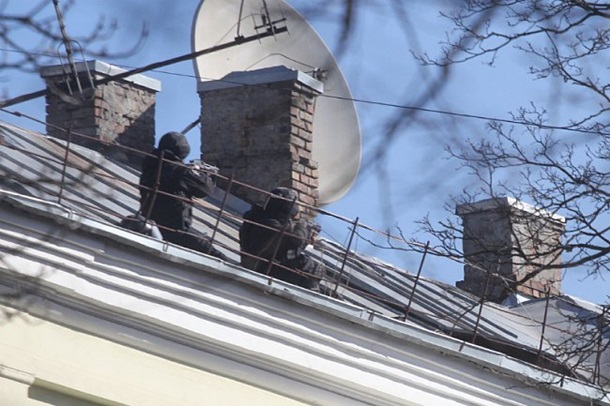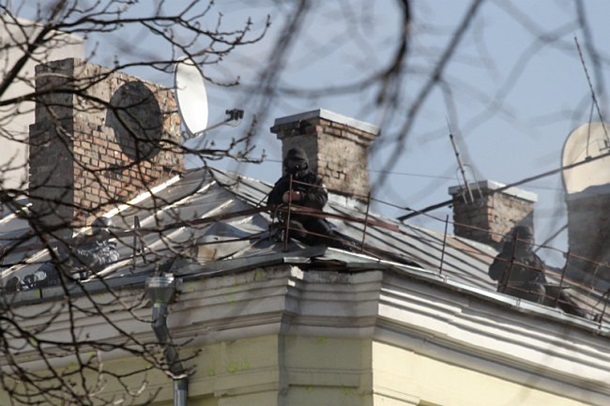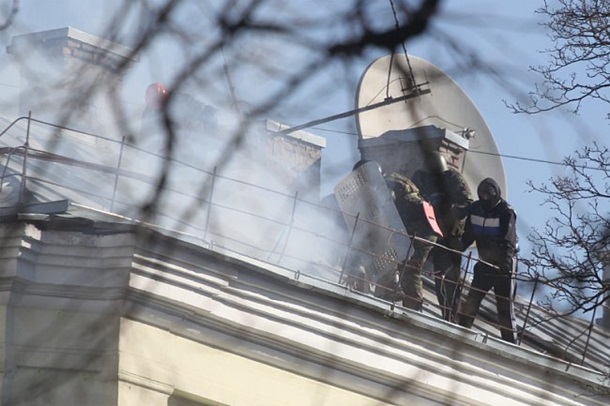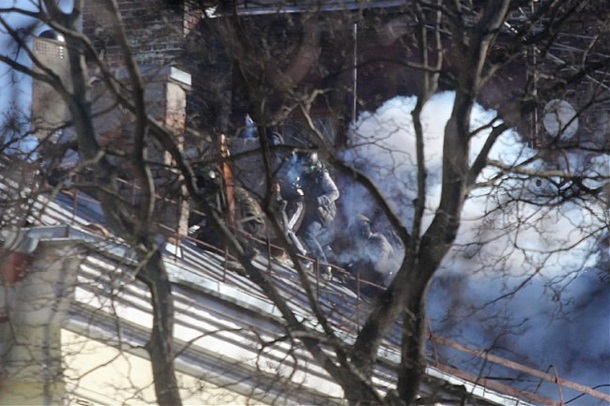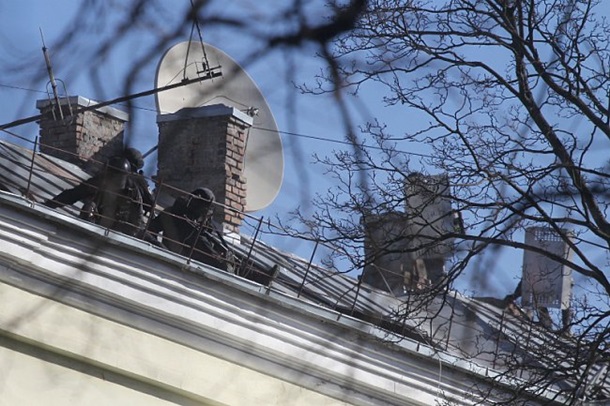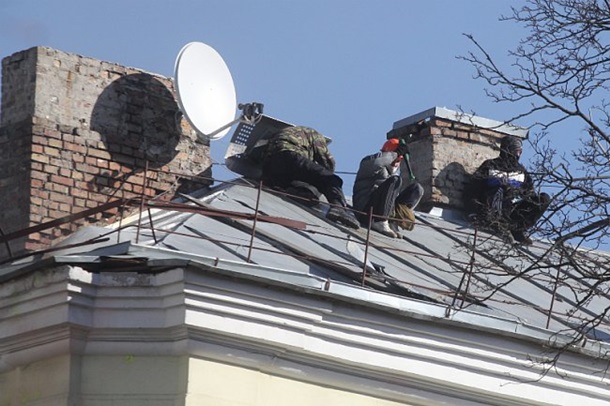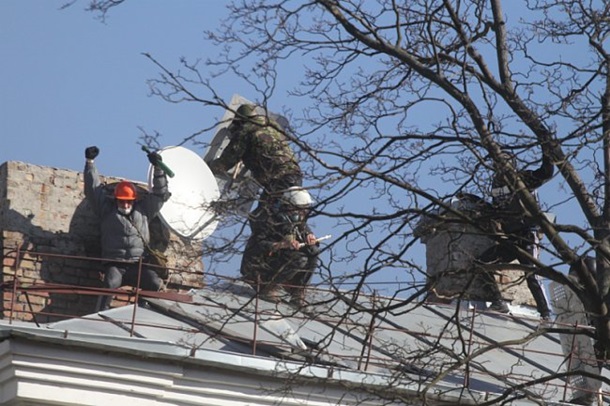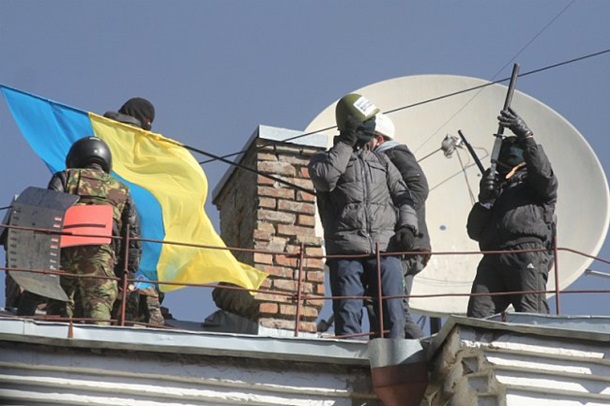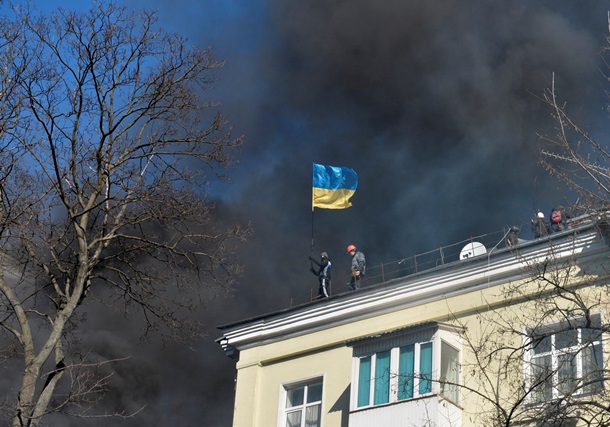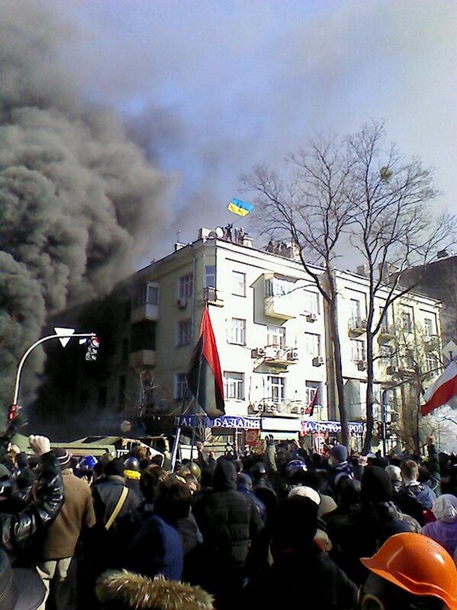 Confrontation in the Mariinsky Park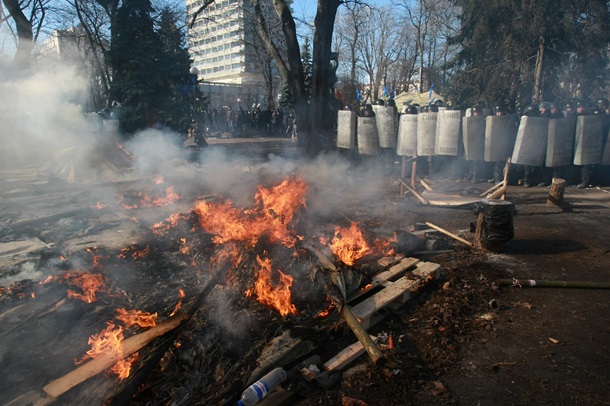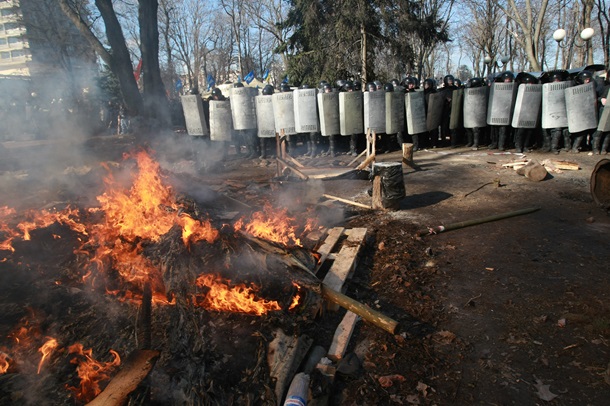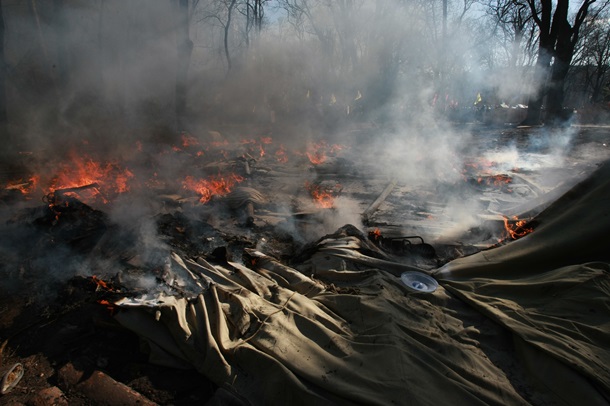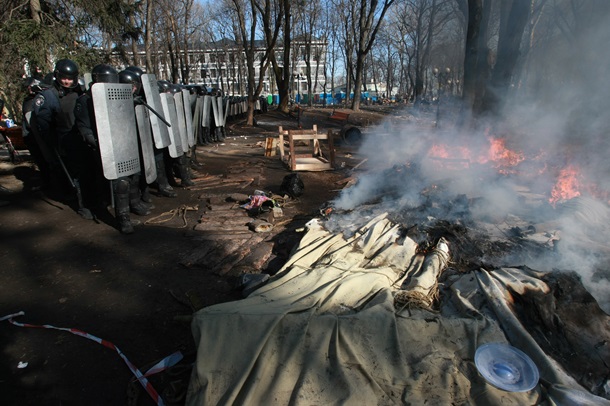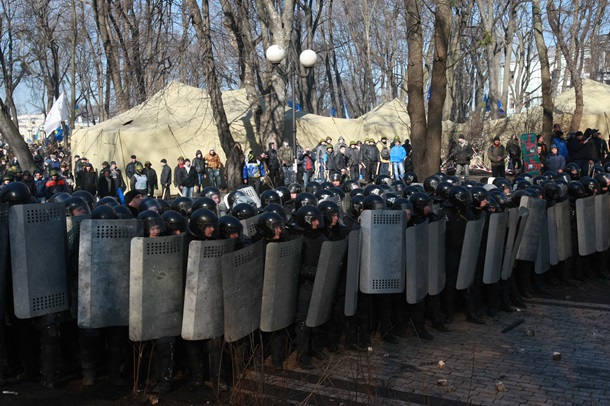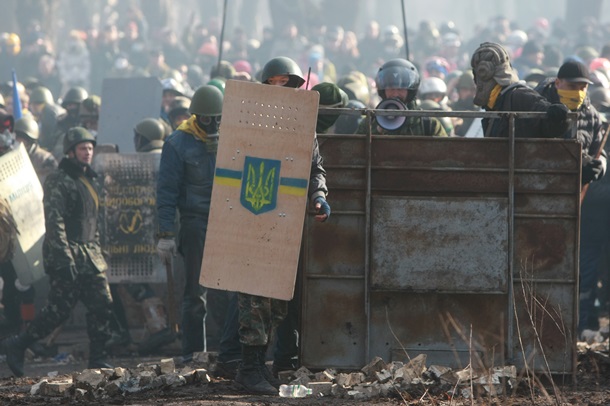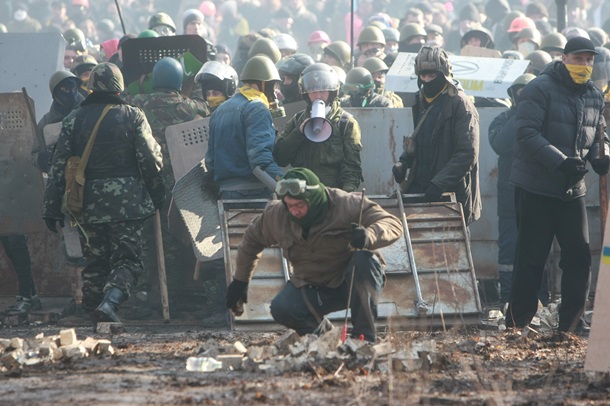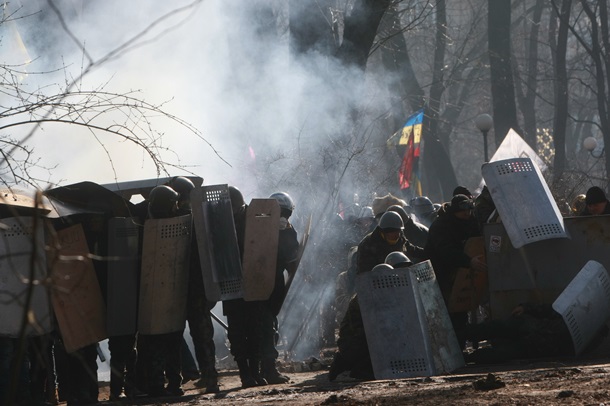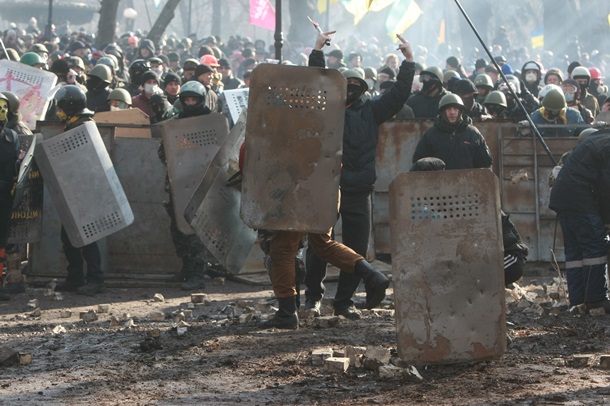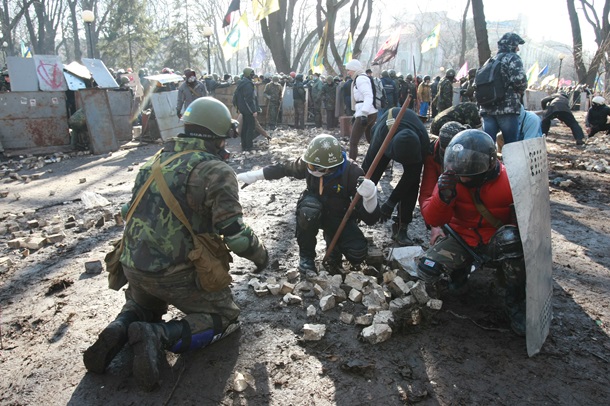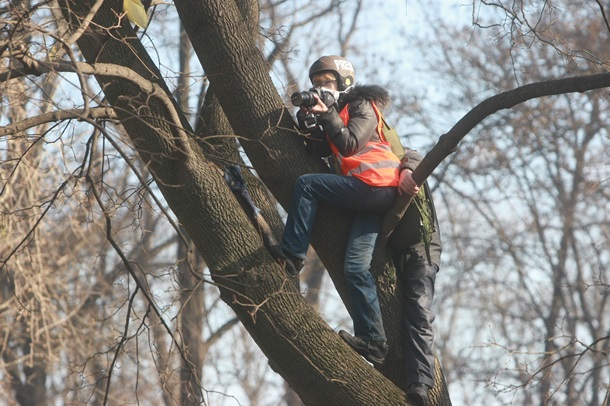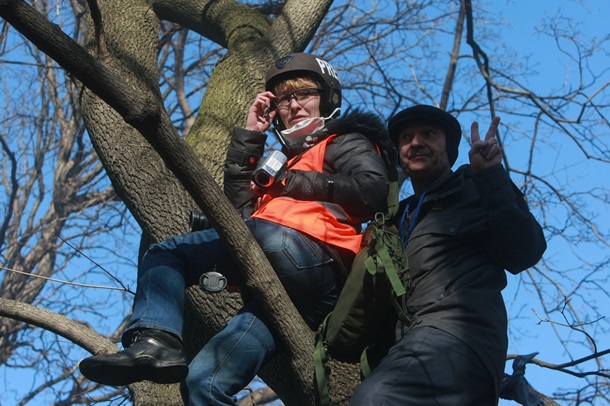 Struma office of the Party of Regions on Lipskaya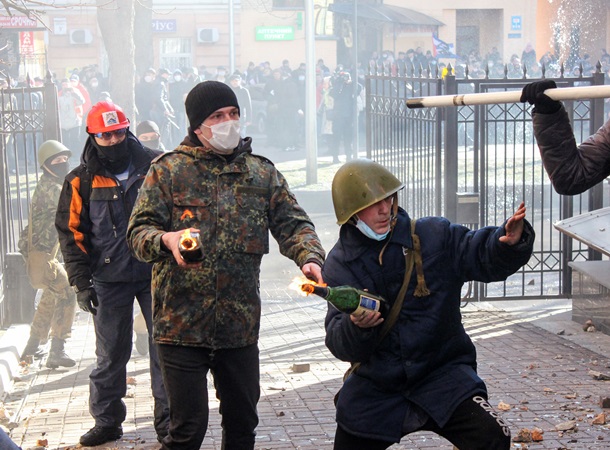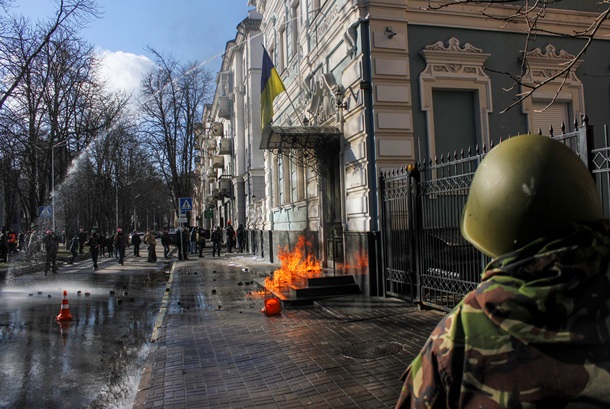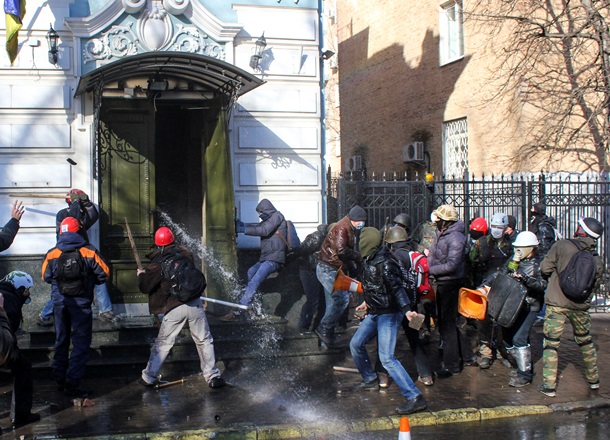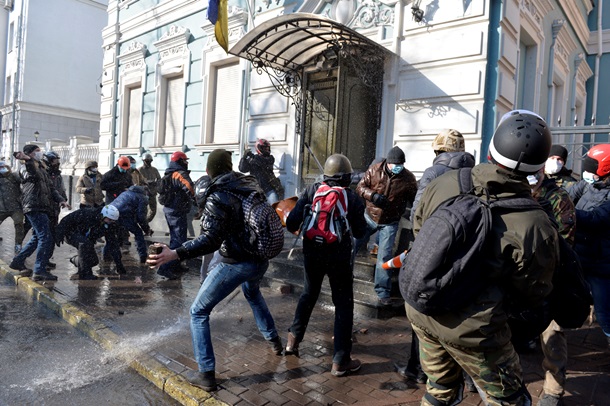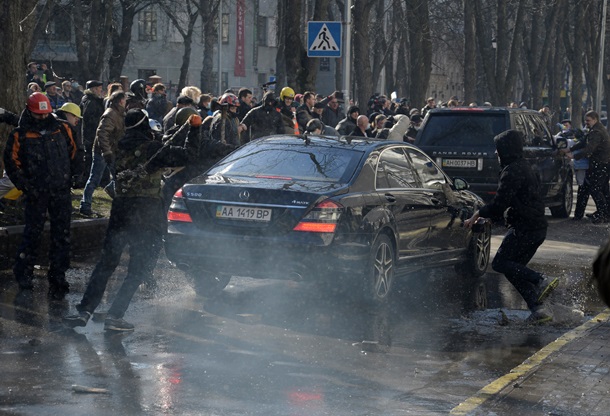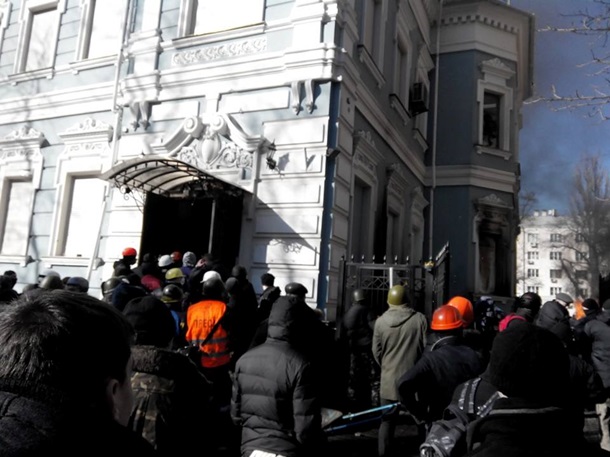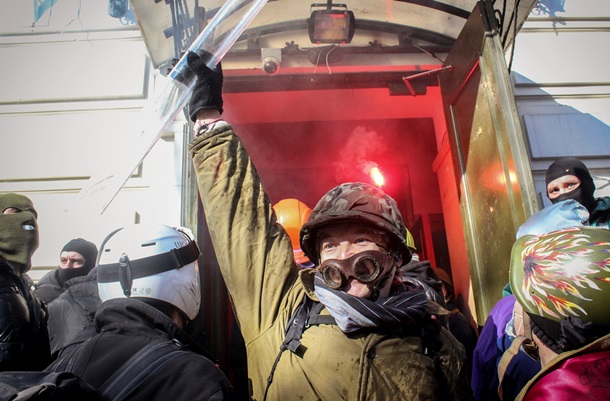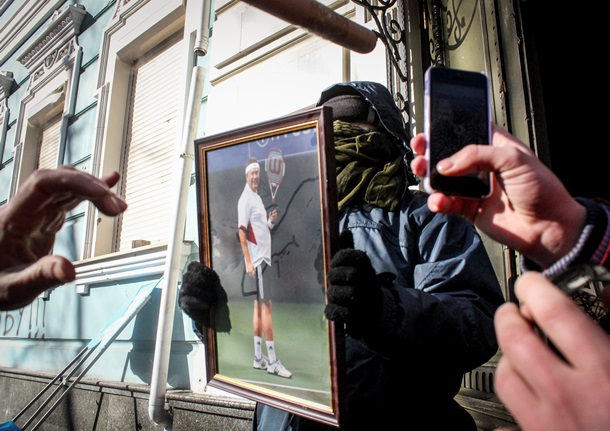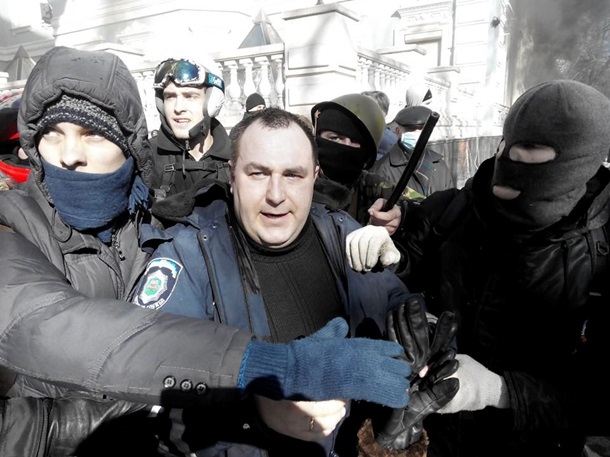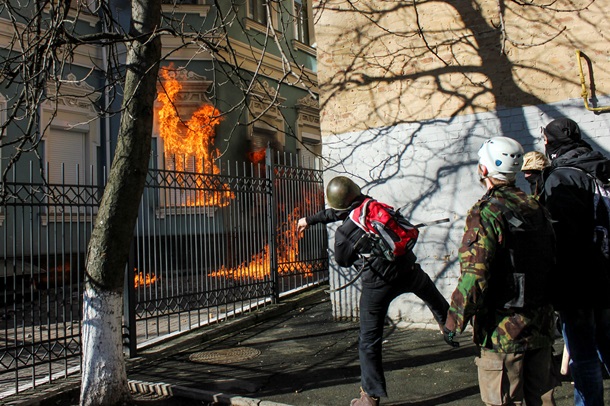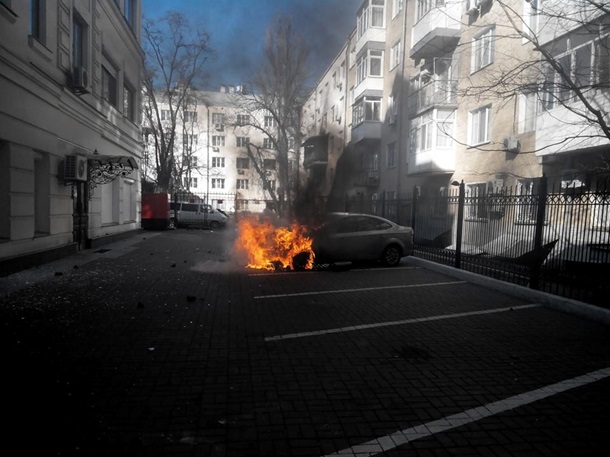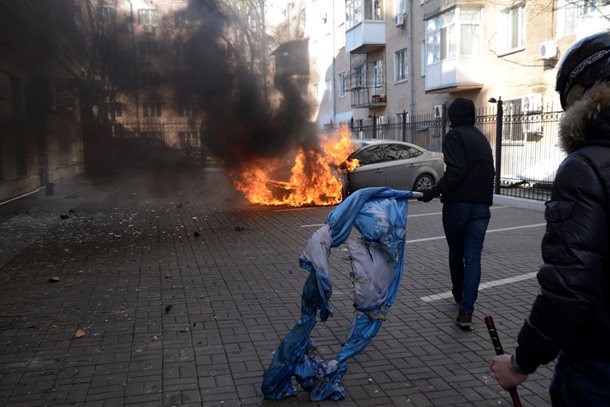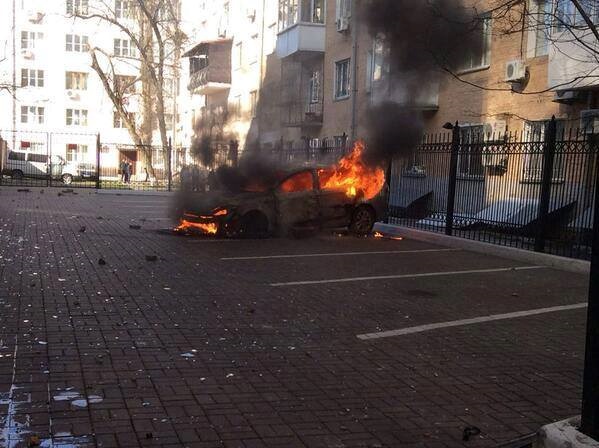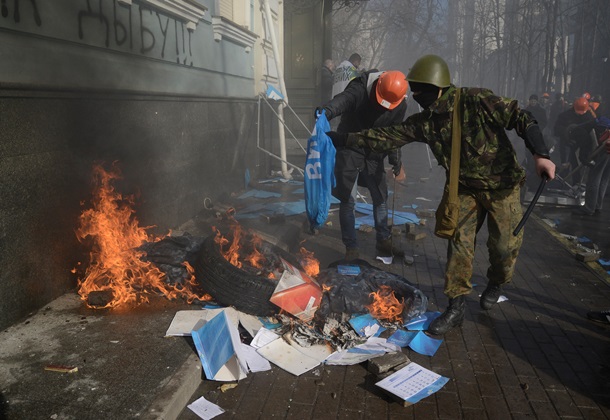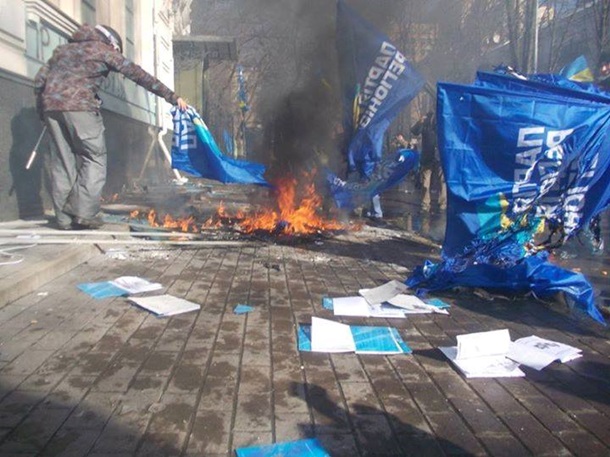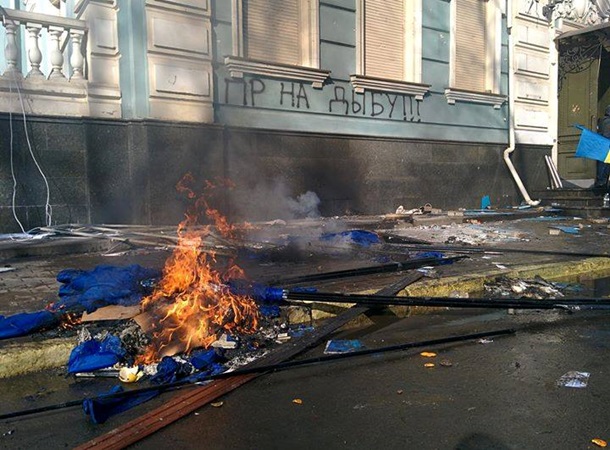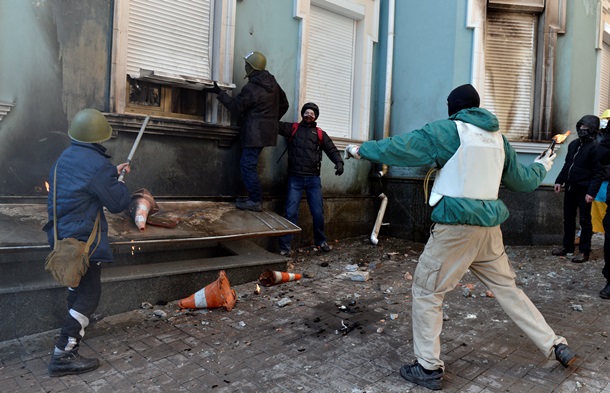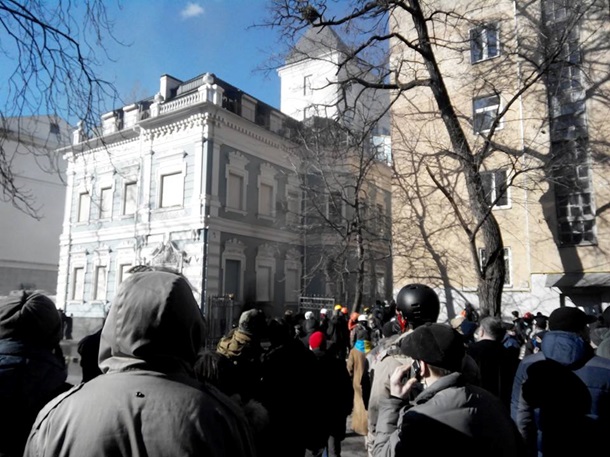 The captured and wounded employees of the Ministry of Internal Affairs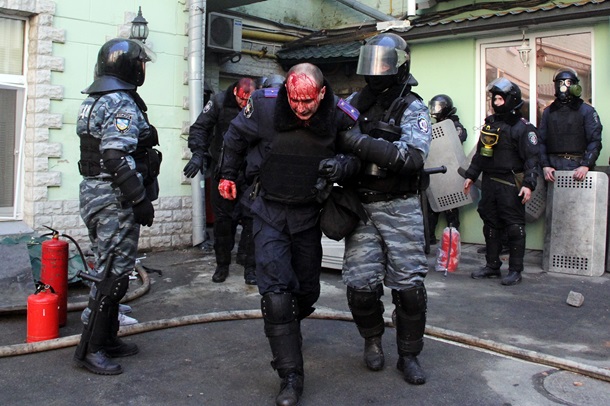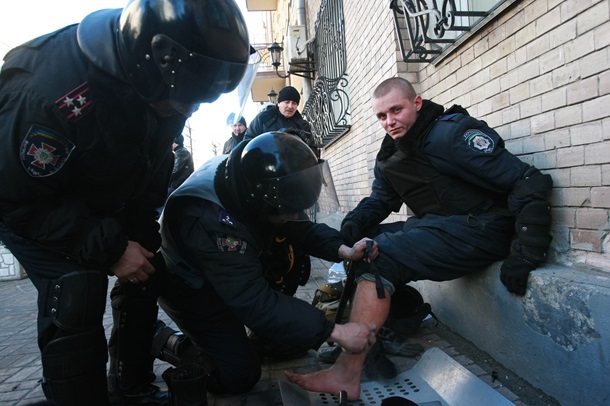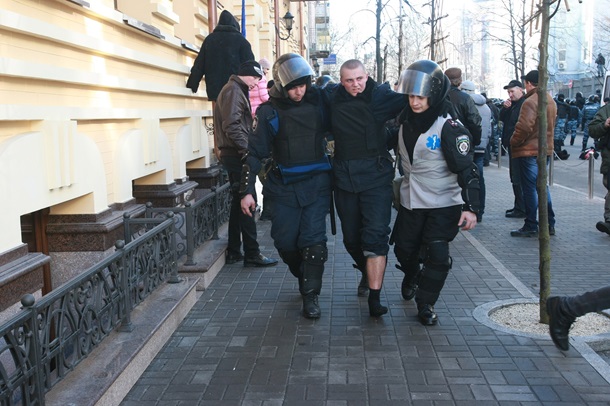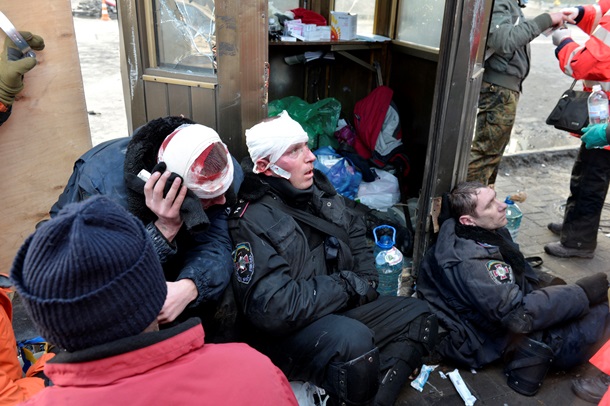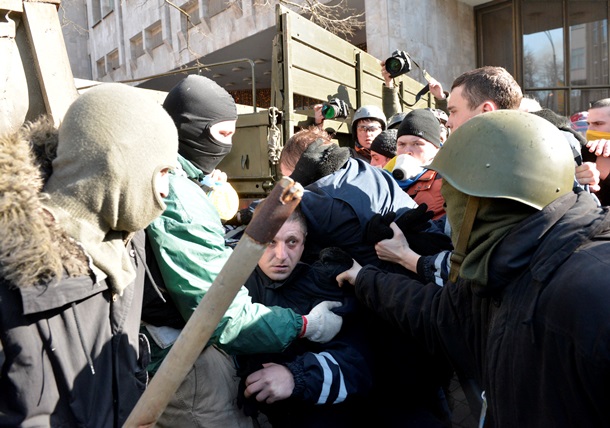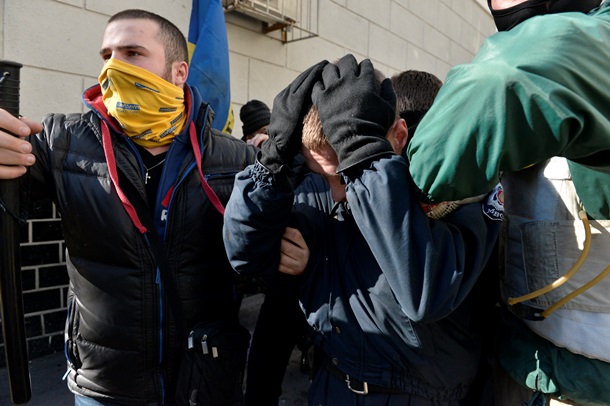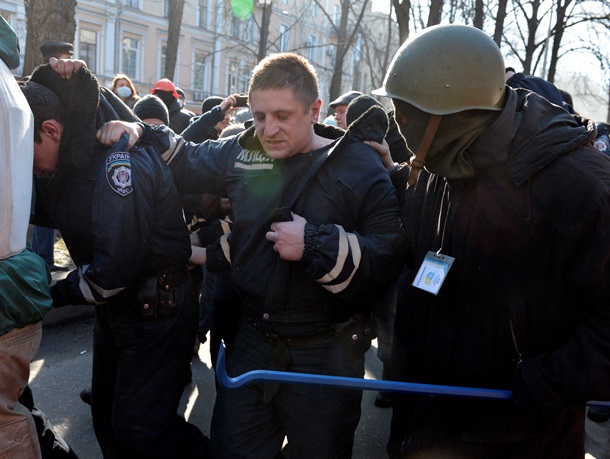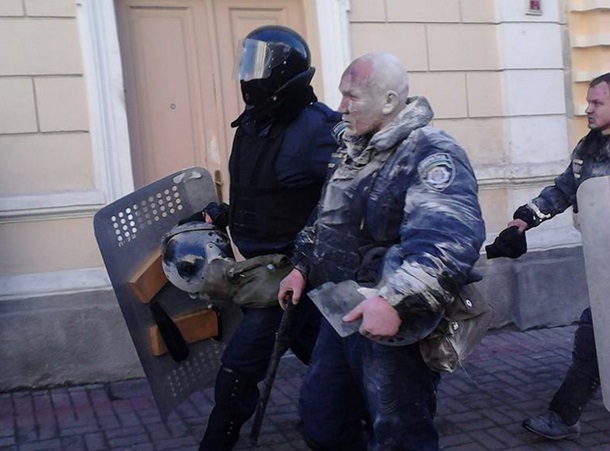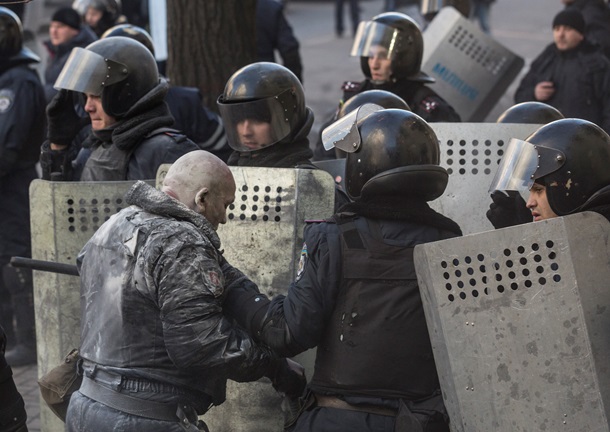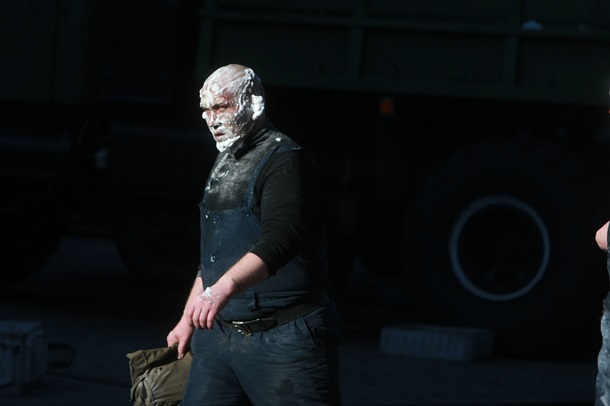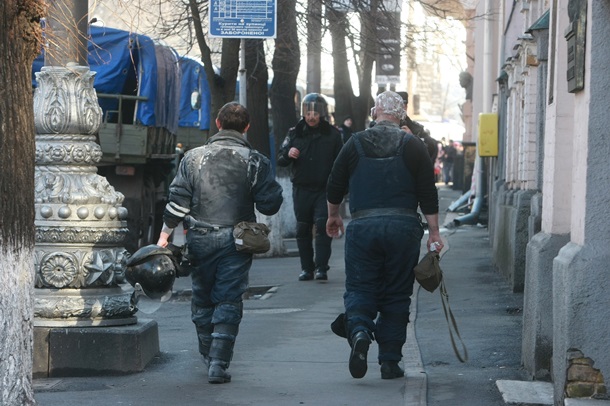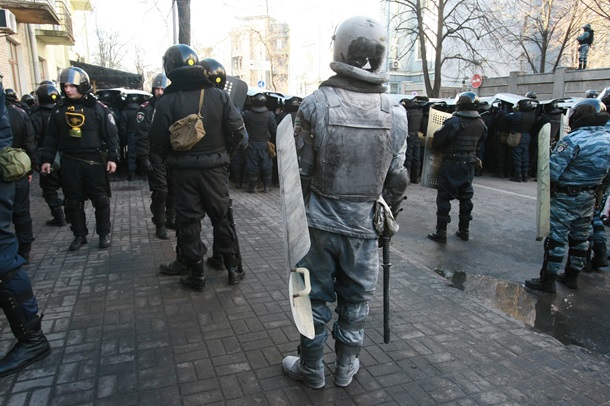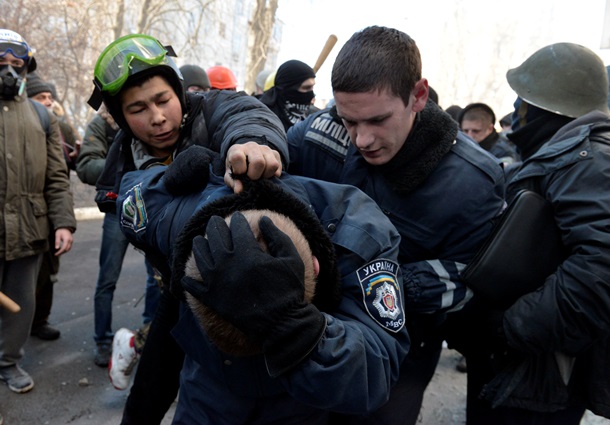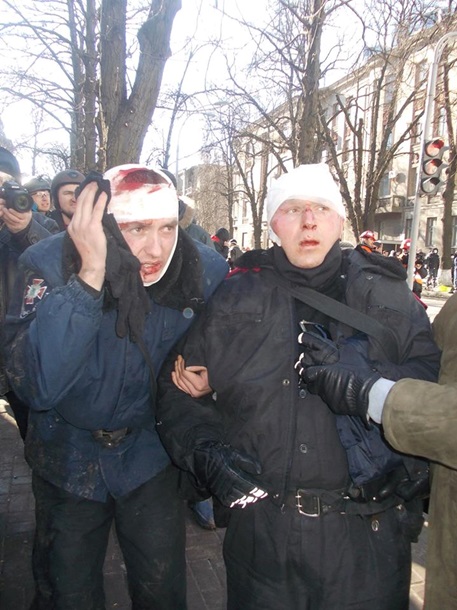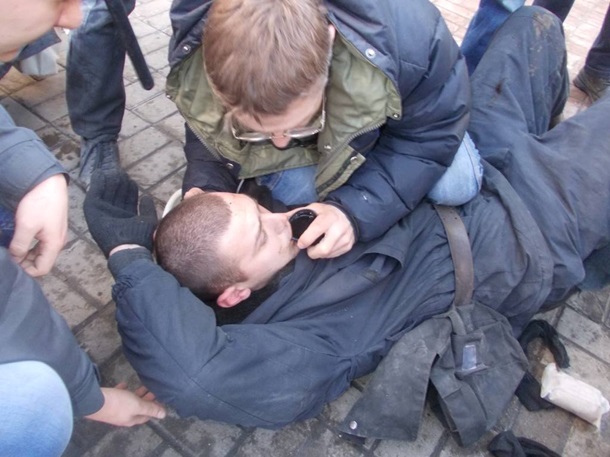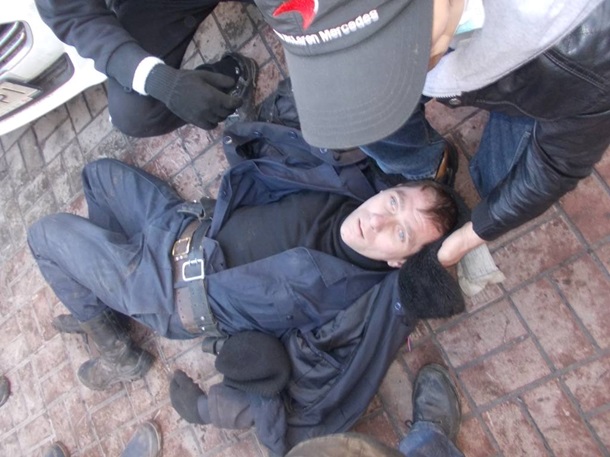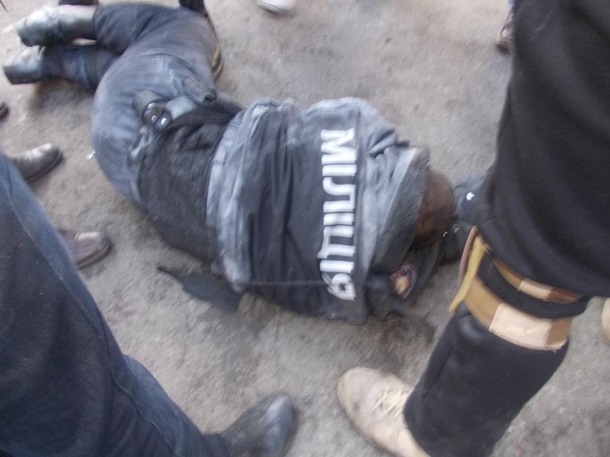 Victims and wounded protesters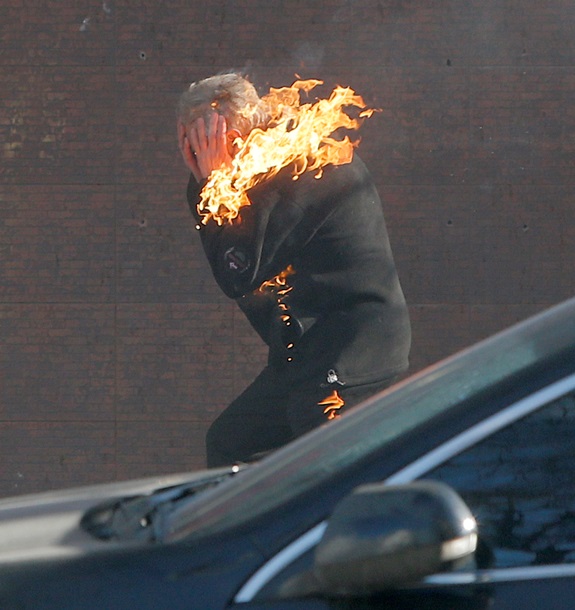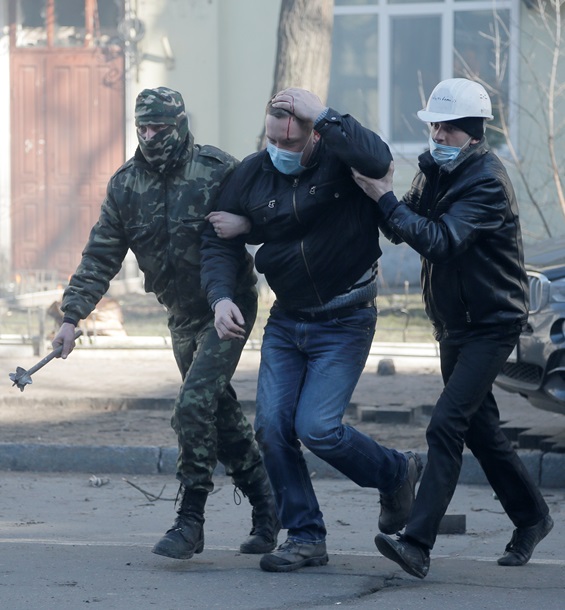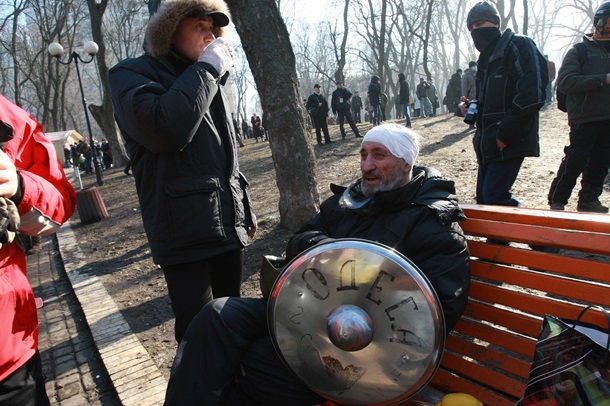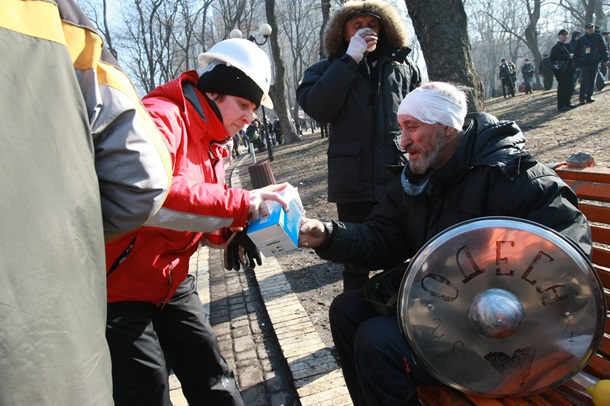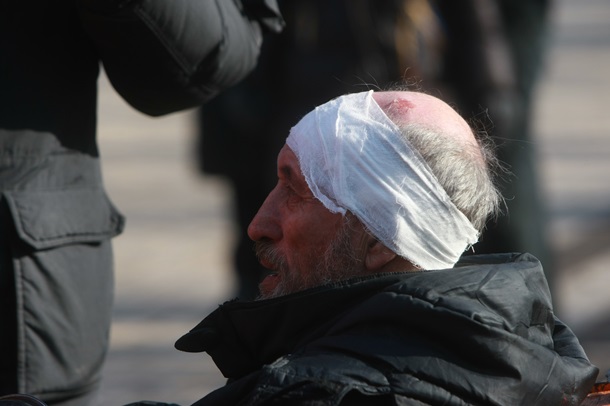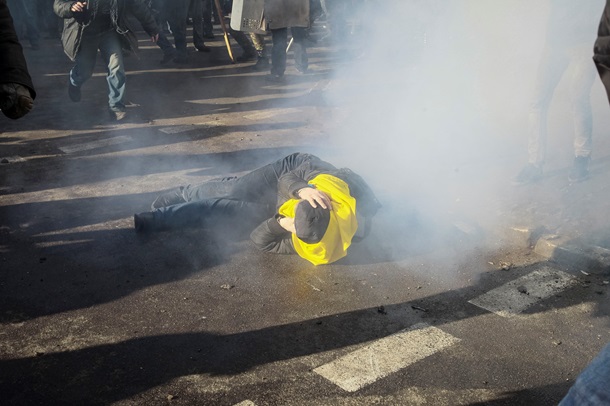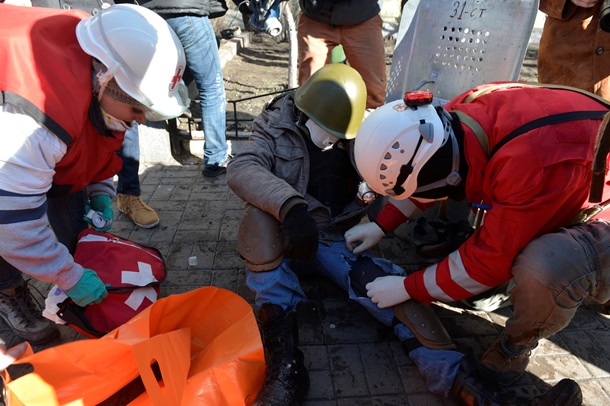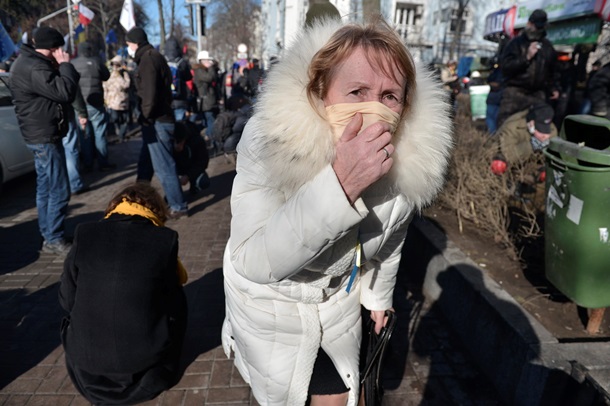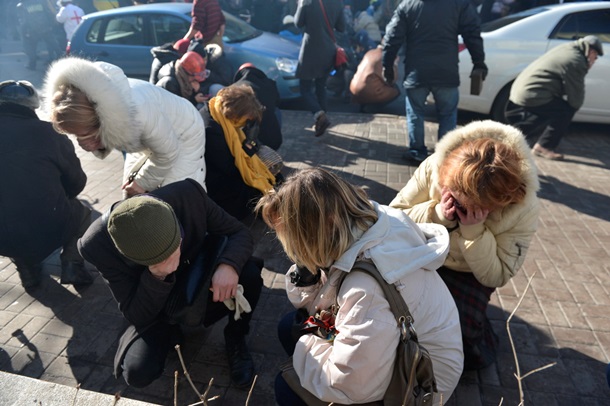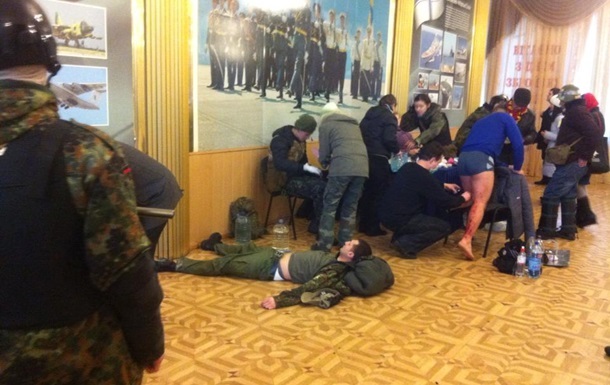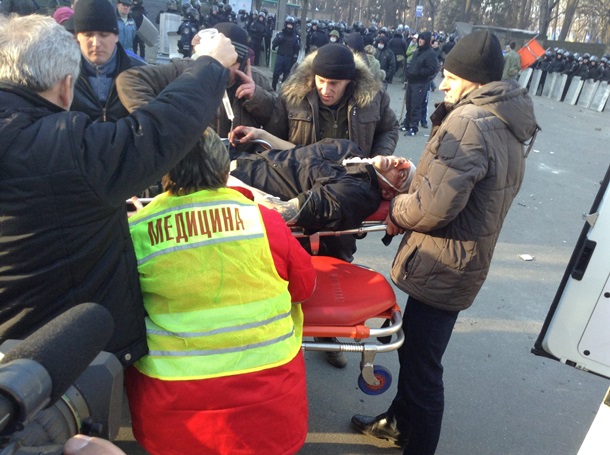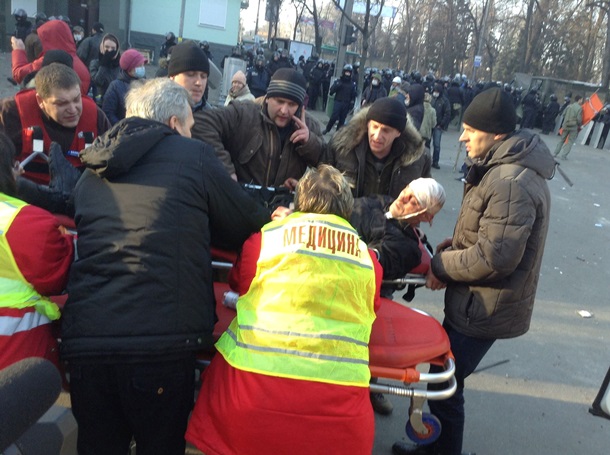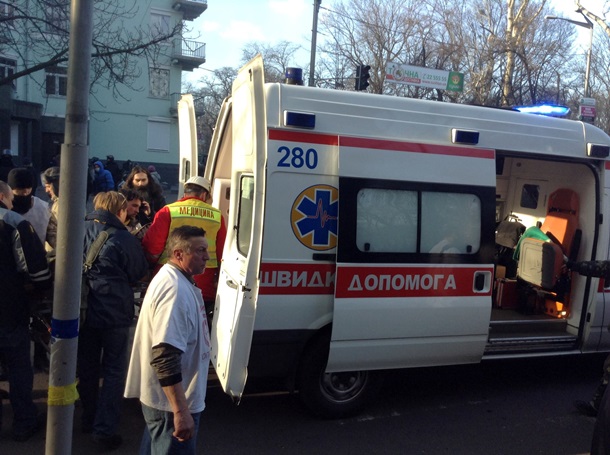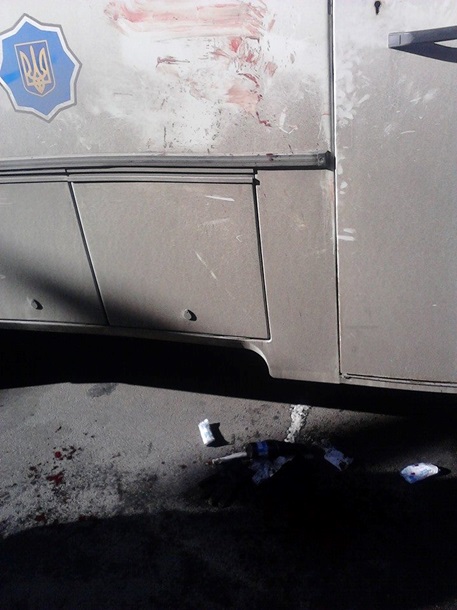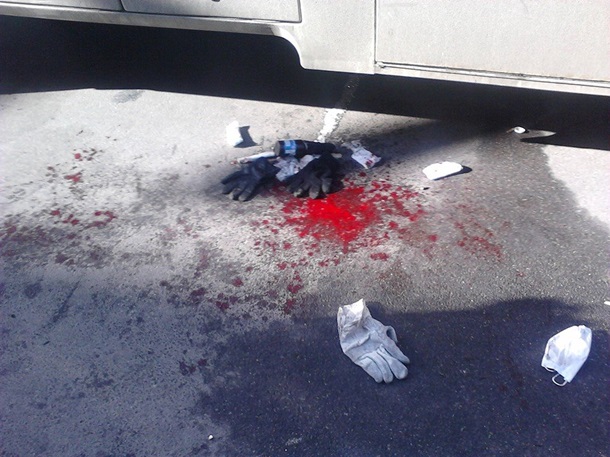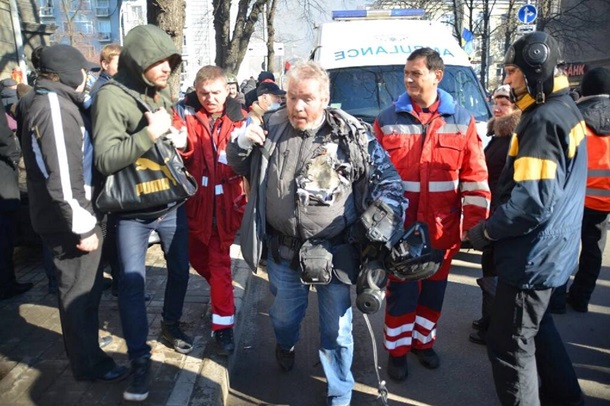 The beginning of the offensive of the siloviki on Maydan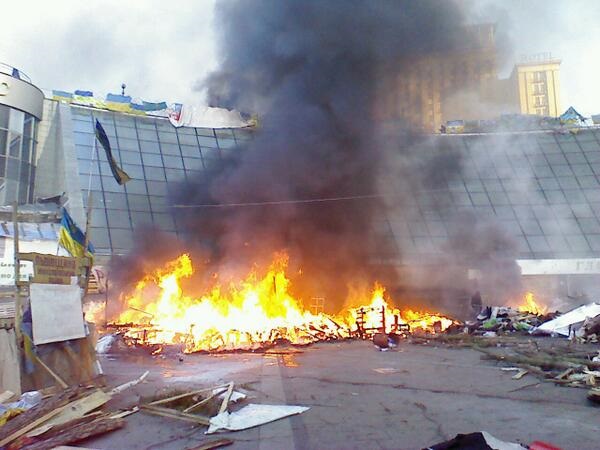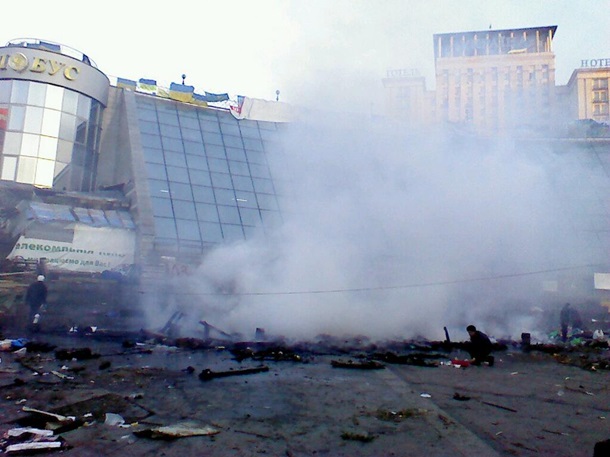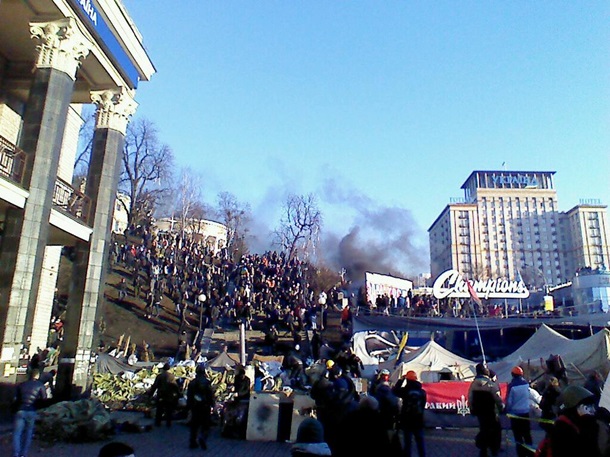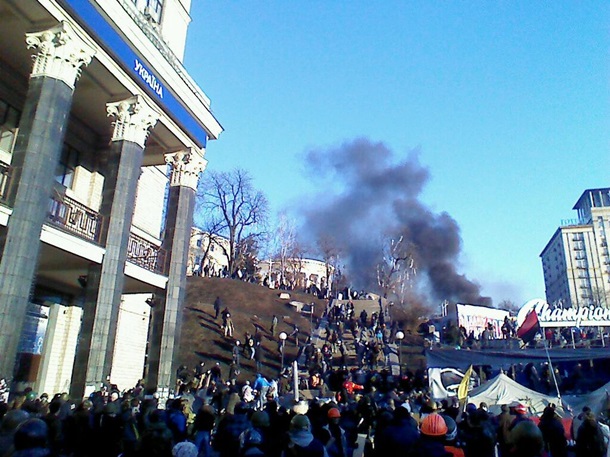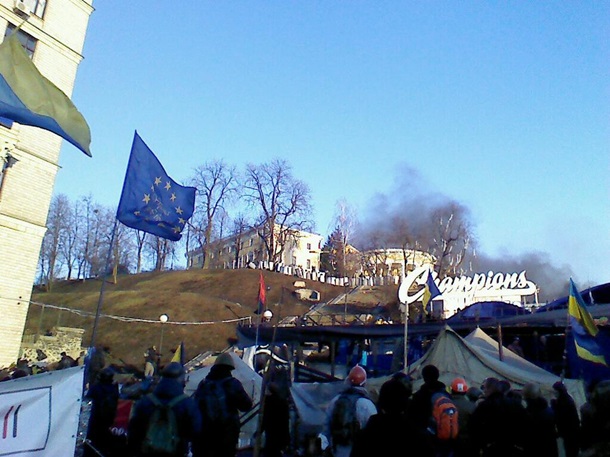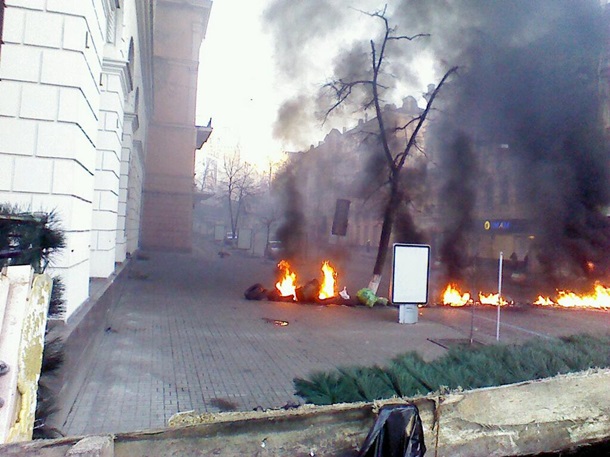 Pictures of the first corpses and victims among the protesters