Victory after the "Tornado". The shots of the siloviki's destroyed positions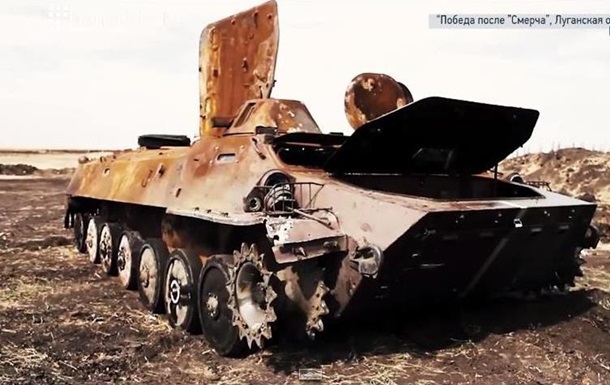 In the network appeared video of the shelled positions of the Ukrainian military near the village of Pobeda (Lugansk region).
The headquarters of the operational command North, located near the village of Victory, was fired from the Smerch MLRS from September 1 to 4. As reported by Gromadska Telebachennya, the shelling was carried out from the territory of the Russian Federation, and the military was warned about it in advance, putting forward an ultimatum: to leave the position. The report was filmed on September 14.
As you know, Victory, is 40 kilometers to the west of the Ukrainian-Russian border and 50 kilometers to the north of Lugansk.
Before the shelling began there were deployed equipment and about six thousand Ukrainian military, but in early September, some of the military left the site of deployment.
"The positions were systematically destroyed by sighting fire from September 1 to 4. The fire was corrected with the help of unmanned vehicles, which almost continuously circled the headquarters," the reportage said.
According to Gromadsky's data, during the strike there were about 20 military men and the same amount of equipment that they did not manage to take out. As a result of the shelling, it was destroyed, and the personnel suffered losses.
"Now the place where the headquarters once was, reminds us of a scorched desert, the soldiers take away the remains of cars.The villagers collect scrap to earn some money for repairing broken roofs and broken windows, and they hope that the horror they had to endure will not happen again "- says the description for the reportage.
Fortunately, none of the residents of the village of Victory was hurt, although some of the shells fell and in its line - writes Gromadske Telebachennya.
The report also included local residents who told about their attitude to the war.
Destroyed Ukrainian technology in Novokaterinovka: photo-report