Free Online Flash Games
Arcade games appeared in the era of game consoles. It is very difficult to give a clear definition of arcade games, since many games from any other category can be attributed to this genre. Usually, arcades are called very dynamic games, requiring the player to speed, dexterity and reaction. Also, as a rule, in such flash games very simple control, and to play arcades, you do not need to have any special knowledge. We attributed to this category also other flash games, which in our opinion can be suitable for this description. Here you will find various flash tricks and funny games.
Shooters are mainly designed for males of different ages. They are happy to play and preschool kids, and their fathers, and even grandfathers. Playing flash games of this category, everyone can feel like a real sniper or one of the members of the military unit, fighting with the whole army. To win a modern flash shooter, you need not only a quick reaction, dexterity and endurance, but also the ability to accurately calculate the trajectory of the projectile's flight, to choose the right type of weapon and charge for it. Among other flash games in the shooter genre, the replica of such famous games as Counter Strike and Metal Slug is very popular among players.
Computer flash games-races are especially popular among the male part of the population of players of all ages. There is a huge number of flash games of this type. Of particular popularity recently enjoyed race in the genre of trial, where the player will not only overtake all his rivals and as soon as possible to come to the finish, but also overcome many obstacles in his path. You can participate in races not only on cars, but also on motorcycles, scooters, trucks and even on boats, and on other types of equipment. Racing takes place through the streets of cities, picturesque roads, in mountains or forests, in the open sea. Play in the flash race can be online, with the participation of several rivals. Races help to develop the speed of reaction, attention and simply enjoy the game for a while.
Flash games fights or fighting games are among the first categories of computer games that appeared in the late seventies of last century. Such legendary games as Street Fighter and Mortal Kombat belong to this genre. In modern flash game-fighting games also have their own legends - this is, for example, a series of Xiao-Xiao games about Stickman, a man with a very simple graphics, but a fascinating animation. If in real life the fighter takes time to learn this or that technique, then in computer fights the player takes time to learn the keyboard shortcuts and the sequence of their pressing to defeat his opponent.
Gambling flash games are an excellent alternative to various games in the casino, because we have them all absolutely free! In gambling, you can test your luck by playing roulette, competing with a one-armed bandit, throwing out a batch of poker or preference. In online mode, you can play with partners on the game or just with a computer. In gambling flash games, players are completely free from fraud of rivals, as the state of the deck, the distribution of cards and the course of the game is completely controlled by the computer. Such games help to relax and relax from work. These gambling games are completely free and safe, because, despite the possible loss, players always remain with their money.
Quests are one of the most popular categories of computer flash games. The first quests appeared in the seventies of the last century. These were primitive games, radically different from modern games of this category. In English, the word quest means "searching" and the goal of playing any quest is to find different objects and perform various tasks for this. The items found will help the character move further along the story line. Passing the quest is not a simple task, for solving which one needs logical thinking, ingenuity, the ability to find an outlet in the seemingly desperate situation, which contributes to the development of logic and abstract thinking. Modern flush quests are distinguished by excellent graphics, good music, filled with special effects, which gives them a special spectacle. The time spent for these games, gives real intellectuals a real pleasure and a good rest.
Board games do not need a presentation - they are already well known to everyone. This section presents various variants of such board games as chess, checkers, dominoes, puzzles. You will also be able to battle the computer in a sea battle or tic-tac-toe, try to fold the Rubik's cube and even try to solve the Japanese puzzle of Sudoku.
Sports flash games are simulators of real sports games. The player can feel like a real champion in flash golf, bowling or billiards, become a member of the team game in basketball, hockey and volleyball, or be right in the center of a sports soccer game. With the help of flash games of this category it is possible to familiarize and study in more detail certain game techniques characteristic for this or that sports game. In addition to games devoted to such popular sports as tennis, surfing, skateboarding and snowboarding, you can find games on less common sports such as curling or darts, and even those that exist only in a fantasy world. Special love for visitors is enjoyed by the popular series of sports games about the snowman Yeti Sports
Logical games are of interest to a wide range of players, even adult people are happy to play them. Some categories of logical games develop intellect, others - memory, and third - ingenuity and logic. A huge number of games in this category allows each player to choose a puzzle according to his mind. There are games like all those who have fallen in love for a long time, such as "sapper" or "sokoban", as well as logic games that have recently gained popularity among flash game lovers, such as "switches" and "dominance". There are games here that we used to see only on pages of newspapers and magazines - it's "find differences", as well as all sorts of tests. Especially among the logical games are physical puzzles, which quickly managed to gain popularity due to its realism.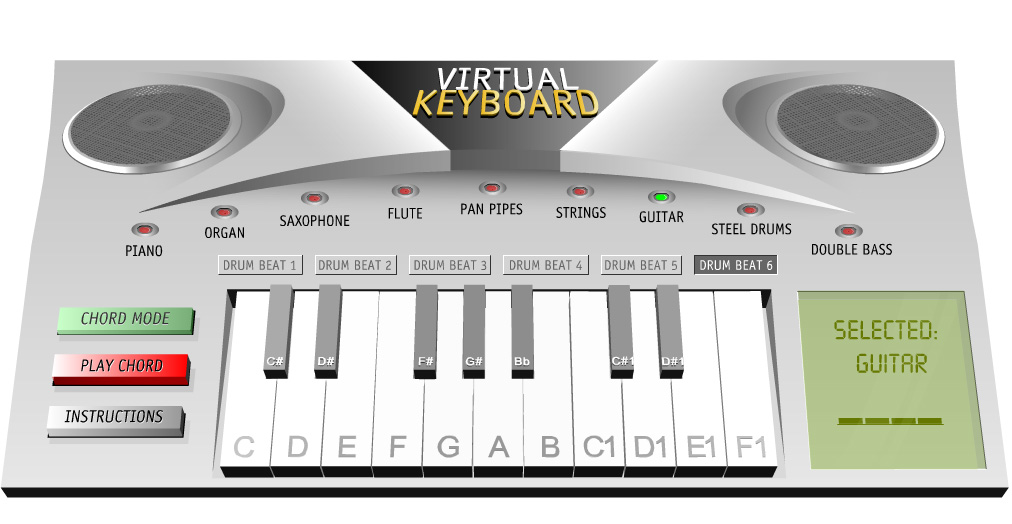 Free Virtual Synthesizer with nine different instruments: piano, organ, saxophone, flute, string, strings, guitar, xylophone, double bass and six different drum tracks in addition. The program virtual synthesizer does not pretend to seriousness, the resulting music is not saved. But entertainment in general is not bad. For the game, either a keyboard (middle row of buttons) or a mouse is used.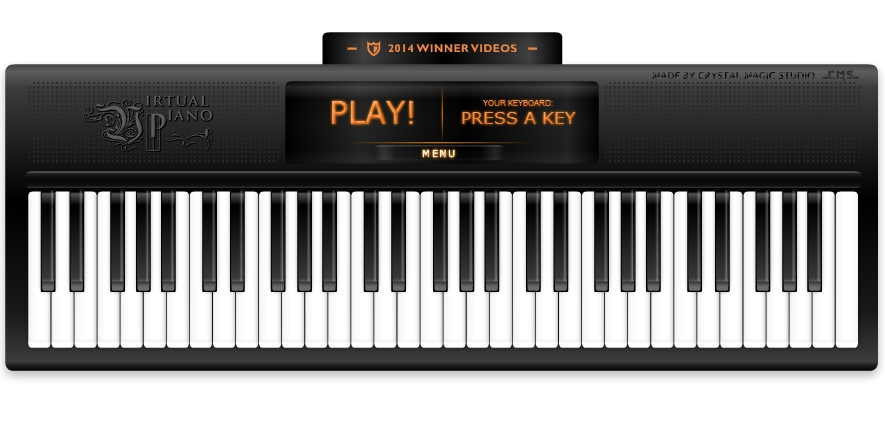 Free Virtual Piano. In the main menu - "Main menu" you can select the color of the virtual piano, and with the help of "Key assist" you can highlight the keys. In "Music Sheets" there are hints, with which you can play various famous melodies. Unlike a virtual music synthesizer, you can record your own tunes here.