Greenpois0n - jailbreak of all devices on iOS 4.1
A new version of jail devices for iOS 4.1 has been released!
His released Team Chronic Dev

Supported devices:

iPhone 4
iPhone 3GS
iPad
iPod touch (4th Generation)
iPod touch (3rd Generation)

You can download the utility from off site http://www.greenpois0n.com/

Let's start ...

We connect the device to the computer and open the previously downloaded program ...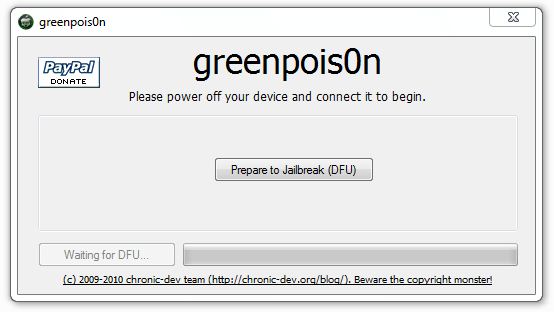 Click Prepare for dfu and monitor the activity of the lines:

Readiness 3 sec.
Hold the Power button for 3 seconds.
Clamp two buttons at once - Power and Home and wait 10 seconds
Let go of Power and wait for the end of the report ...

After correctly performed operations, the Jailbreak button should become active, click on it ...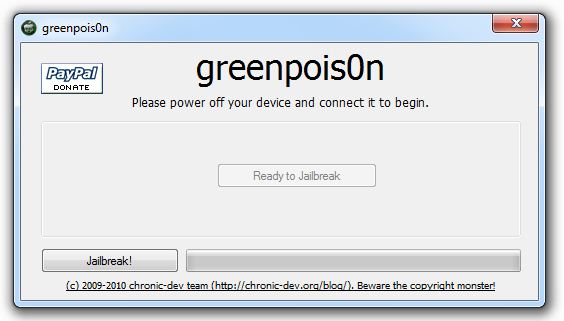 The jail process begins, at the end of which the inscription " Jailbreak Complete! " Will be displayed. Click "Quit"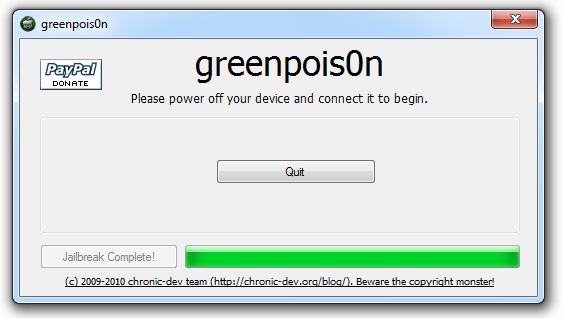 If everything is done correctly, the Loader application icon will appear on the desktop of your device.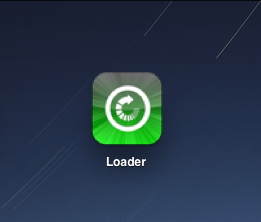 Open and install from there Cydia. Internet is a must!





Everything!

For locked iPhone, you need to install ultrasn0w.
To install hacked applications, you need to add the cydia.hackulo.us repository to Cydia and install the AppSync patch from there. AppSync for iPad (3.2.2) - 3.2. For iPhone (4.1) - 4.1!