Jailbreak evasi0n iphone ipod ipod iOS 6.0 & 6.1.2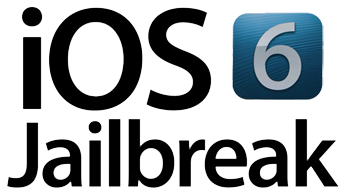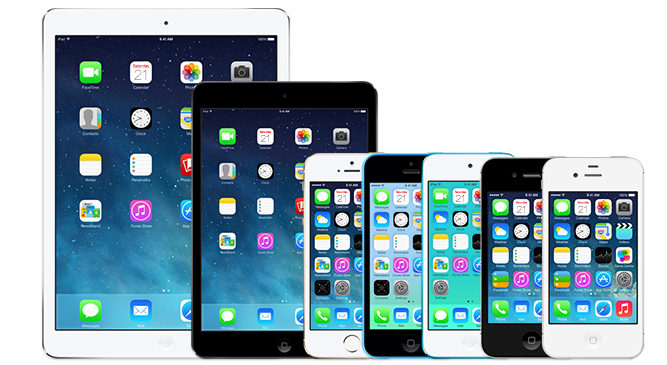 Jailbreak - evasi0n
Supported devices:
iPhone 3GS
iPhone 4
iPhone 4S
iPhone 5
iPad mini
iPad 2
iPad 3rd generation
iPad 4th generation
iPod touch 4th Generation
iPod touch 5th Generation
If you want to do a jailbreak and do not lose your data from the device, then you need to make a backup copy of the firmware.
This is done all in case you have something go wrong and have to reinstall the firmware on the iPhone .
Instructions
1. Update iTunes to the latest version. We connect the iPhone to the computer.
Launch iTunes . Next, in the left column of iTunes, see the name of your iPhone , point the mouse at it and click the right mouse button. In the opened tab, select the line "Create a copy" and wait when iTunes creates it.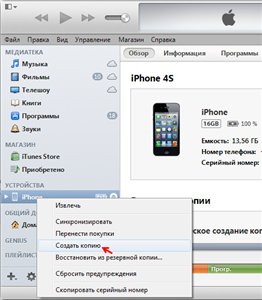 2. If your device has a password, then it must be removed!
3. Download the evasi0n utility
evasi0n7 1.0.7
Official Mirrors
After downloading the evasi0n utility unpack the archive and extract evasi0n.exe to the desktop. (You can run it from the archive).
4. If you still forgot to remove the password from the device, the program will warn you. Connect the device, remove the password, and connect the iPhone again to the computer and the Jailbreak button becomes active, and you click on it.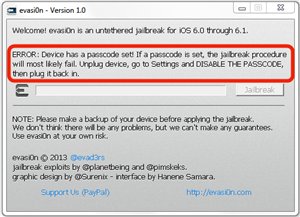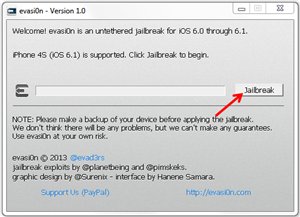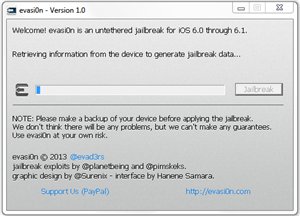 We are waiting for the filling of the scale. As soon as your application flashes, an instruction will appear, what you need to do next.
5. You take the iPhone in your hand and find the Jailbreak icon on your iPhone desktop.
Next, you click on the icon Jailbreak and after a moment the screen will turn black and immediately you will return to the desktop. All this should be so.
After that, the evasi0n utility will continue to jailbreak the screen and the strip will be filled again.
When the scale is filled in the evasi0n utility , the program warns you that the jailbreak is complete and another Cydia utility appears on the iPhone desktop!


6. And in conclusion you will need to log in to Cydia and download updates.
Profit

!!! Fixer for the weather - Letitbit
Put here: Private / var / root / Media / Cydia / autoinstall / if there is no such folder, then you need to create it yourself.
After all the changes we overload your device.