Onepolar backpacks - created for adventure

The prototype of the backpack loved by many was various devices - shoulder bags, knapsacks - all that made it possible to conveniently place the load behind the back on a distant road. A large role in the development and improvement of backpacks was played by the military and army satchel, which became the main predecessor of modern shoulder pads. And today, backpacks are used not only by travelers for long trips. Innovative developments, the emergence of lightweight and durable synthetic materials accelerated the process of improving backpacks for the city , made it easier, more convenient and practical. Tourists, cyclists and simply city dwellers fell in love with this accessory for convenience. That is why manufacturers solve the difficult tasks of satisfying not only taste preferences in color, shape and material, but also try to create the most convenient, functional and ergonomic backpacks. Even when designing an urban backpack, considerable requirements are imposed on it and various conditions of use are taken into account (weather conditions, load, etc.).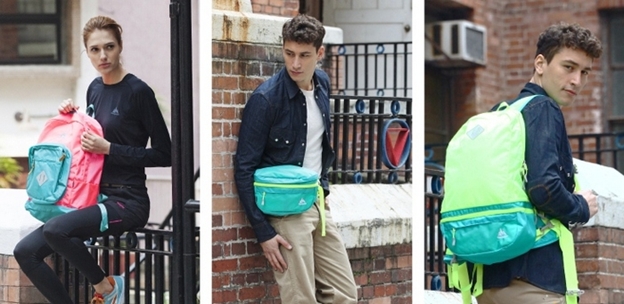 Onepolar backpacks created by the Himalayas have a mountain soul and a slightly athletic physique. At the same time, they cope well with life in a modern urban environment. When creating their backpacks, both tourist and everyday, the brand focuses on the quality requirements that professional athletes make to their equipment. For sewing Onepolar backpacks, waterproof-impregnated fabrics (Polyester and CORDURA) and Duraflex accessories are selected. Thanks to tests in the most adverse conditions by professional athletes, including climbers, Onepolar backpacks are constantly being improved. Each backpack has a carefully thought out system of compartments and pockets, fastenings and clips to make them as convenient as possible in everyday use and when traveling. A comfortable soft back and shoulder straps provide comfortable wearing. Onepolar backpacks are also equipped with an Air circulation system. The great advantage of Onepolar backpacks is their affordable price. Both athletes and ordinary city dwellers can afford to buy onepolar backpack .
In stores you can find backpacks under the Polar brand. Do not confuse them, please. Polar is a Russian brand. Some of his models are even similar to Onepolar, since the Russian Polar places orders for the production of products from a Chinese partner. But, in general, these are completely different brands and, accordingly, different quality and price.
Make the right choice!