Puzzle Cube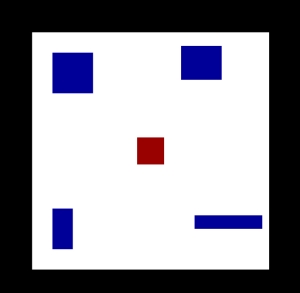 Puzzle on the speed of reaction: Move the red square, avoiding contact with the figures and without leaving the field.
You can start being proud of the result from 7 seconds ( they say that the result of a military fighter pilot is 18 seconds ).
Prodderzhya more than 20 seconds - consider yourself a phenomenon!