Well, very convincing social advertising
Well-made advertising attracts your attention and remains in memory for a long time, and this is exactly the effect that social problems need.
To make people think and encourage to action is the first step towards meaningful changes.
We offer a selection of powerful social advertising.
Stop the torture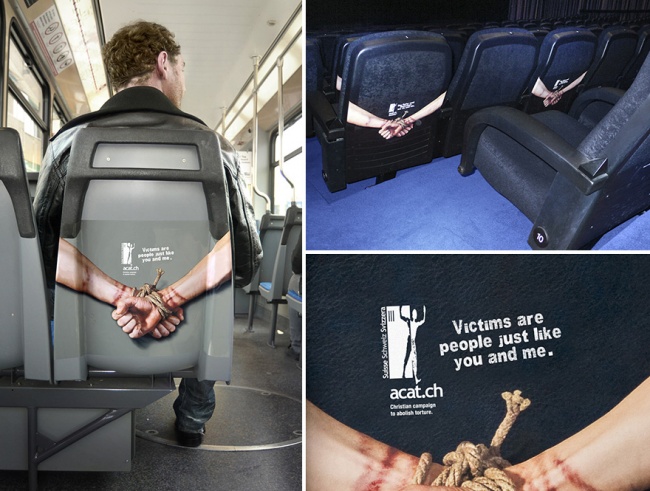 Agency: Advico Y & R, Zurich, Switzerland
Victims of torture are people like you and me
Stop violence: do not drive drunk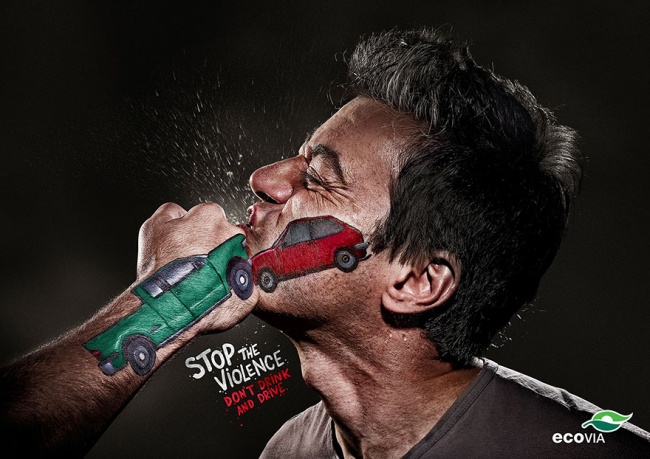 Agency: Terremoto Propaganda, Curitiba, Brazil
Premature end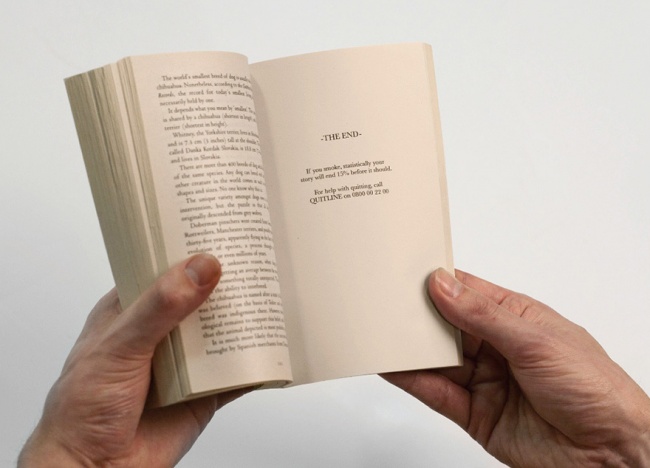 Agency: Iris, London, UK
END. If you smoke, statistically your story will end up 15% earlier than it could. For help, contact QUITTLINE 0200 00 22 00
For the World Foundation for the Protection of Nature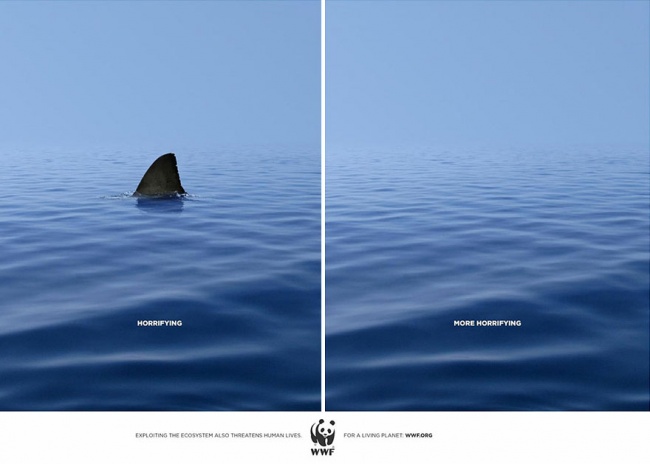 Agency: DDB & CO., Istanbul, Turkey.
Fearfully. Even worse
The color of your skin does not determine your future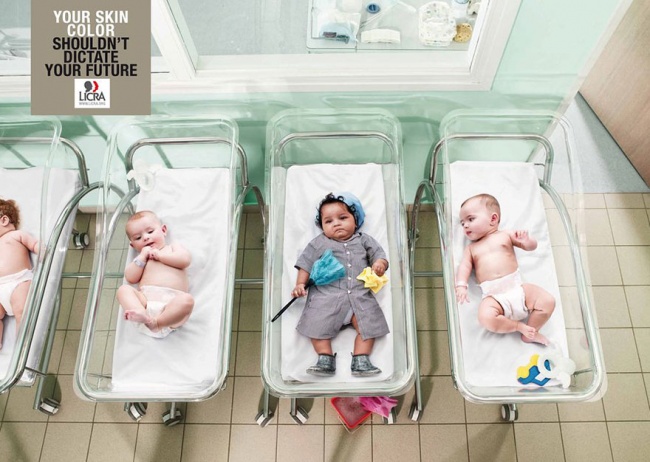 Agency: LOWE GGK, Warsaw, Poland
Disappoint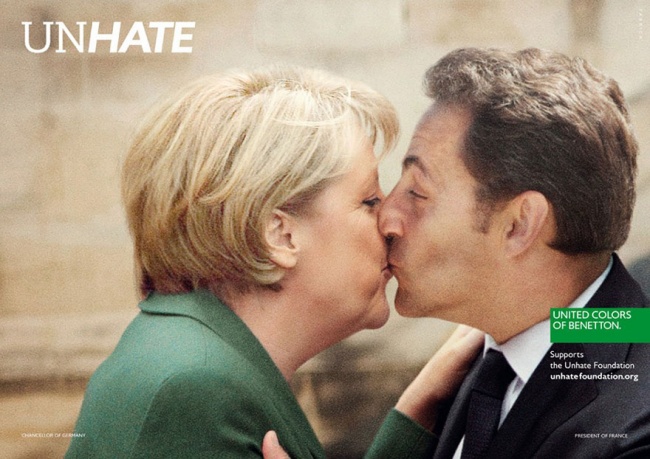 Agency: Fabrica, Italy
Turning the page you destroy the forest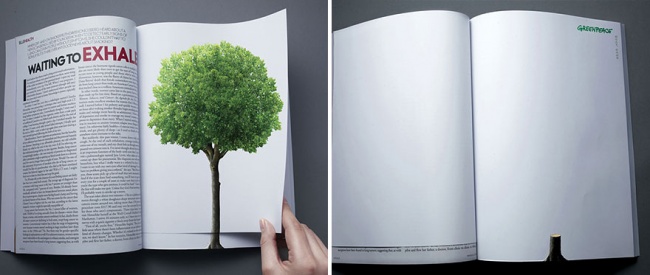 Agency: LINKSUS, Beijing, China
Slower - better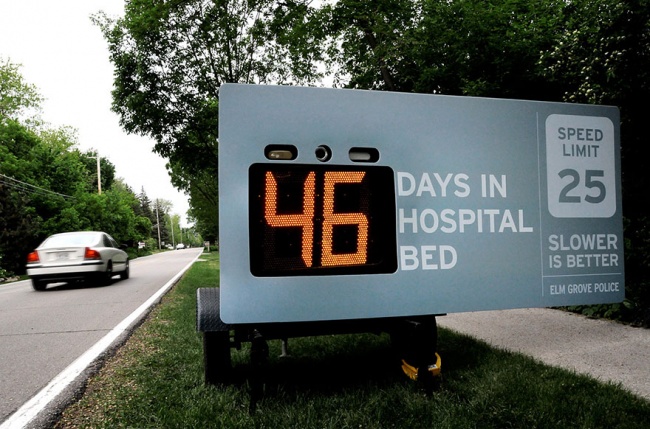 Agency: Cramer-Krasselt, Milwaukee, USA. For the state police
46 days in the hospital
Save paper - save the planet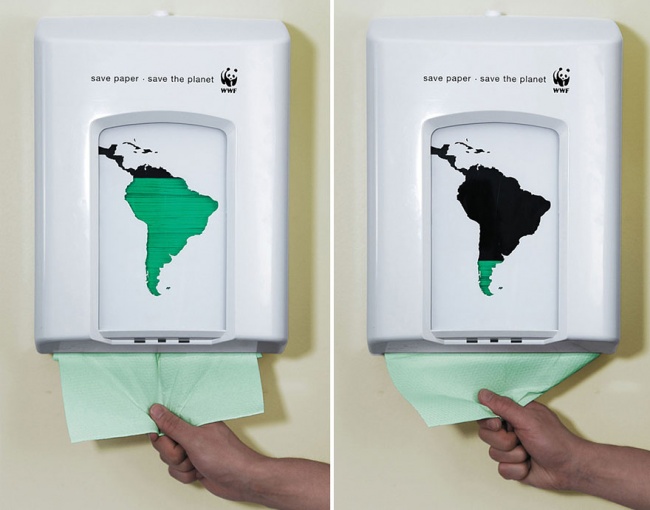 Agency: Saatchi & Saatchi, Copenhagen, Denmark
Air pollution kills 60,000 people a year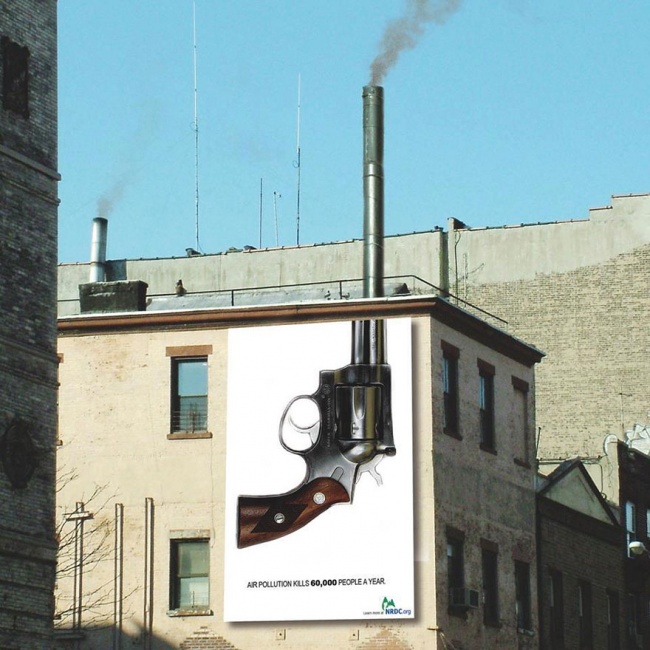 Agency: unknown
Laiki does not help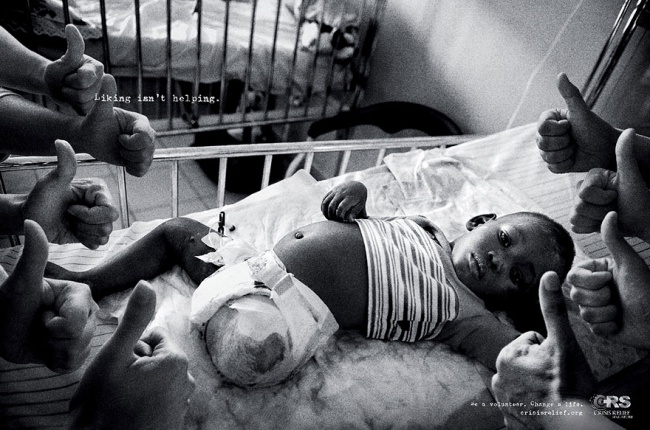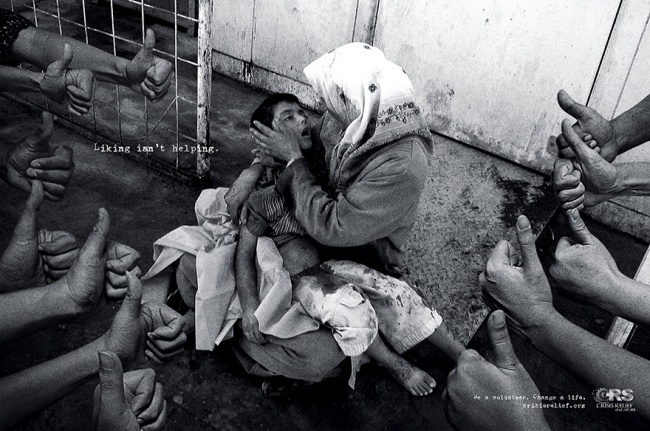 Agency: Publicis, Singapore
Laiki do not help. Become a volunteer. Change life.
If you do not pick it up, they will do it.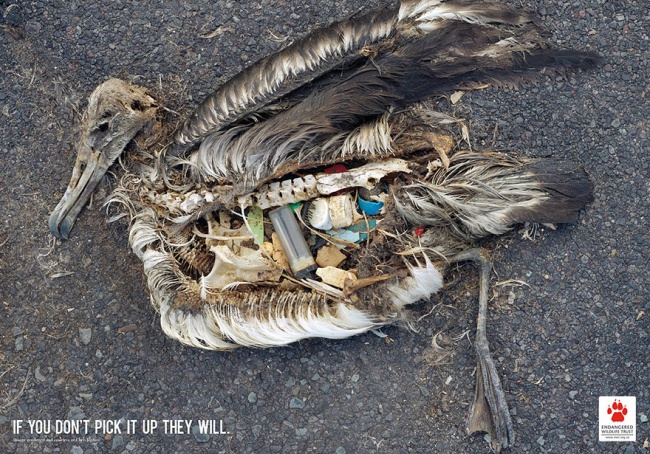 Agency: TBWA \ Hunt \ Lascaris, Johannesburg, Africa
That's what we see when you smoke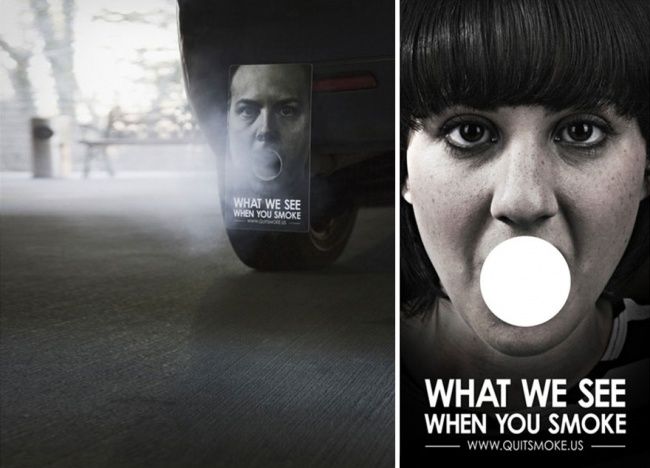 Agency: JWT, Atlanta, USA
League Against Cruelty to Animals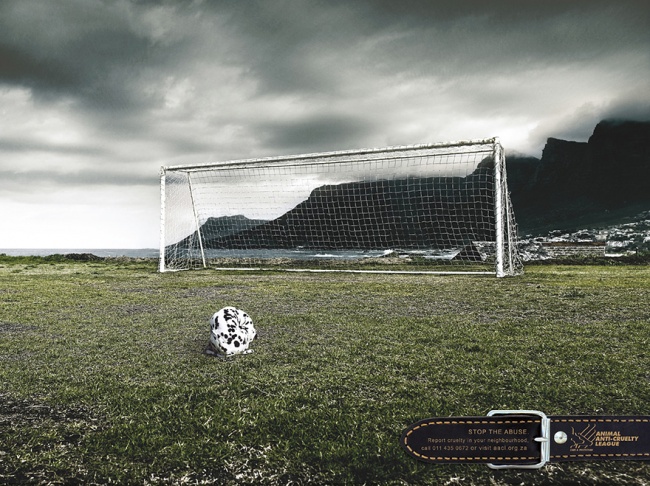 Agency: Lowe Bull, Cape Town, South Africa
This is not football.
Do not talk on the phone while driving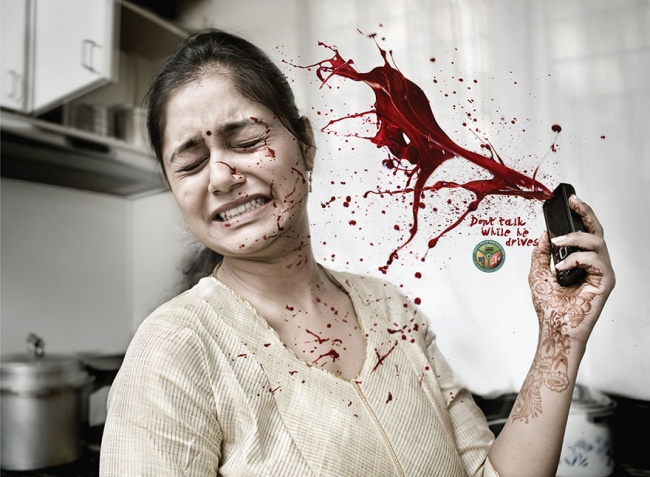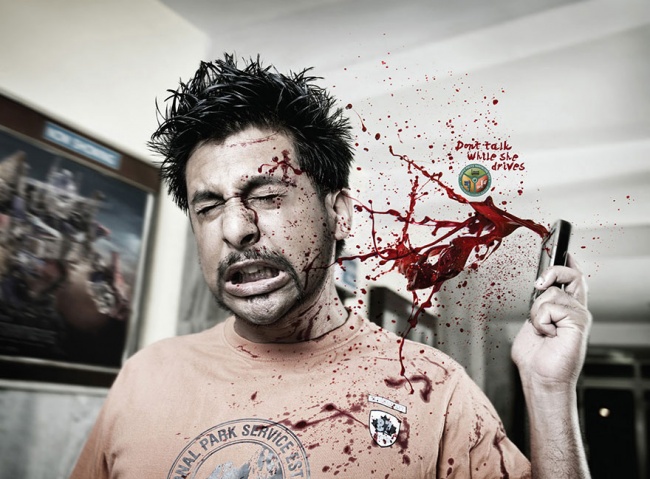 It does not happen here, but it happens now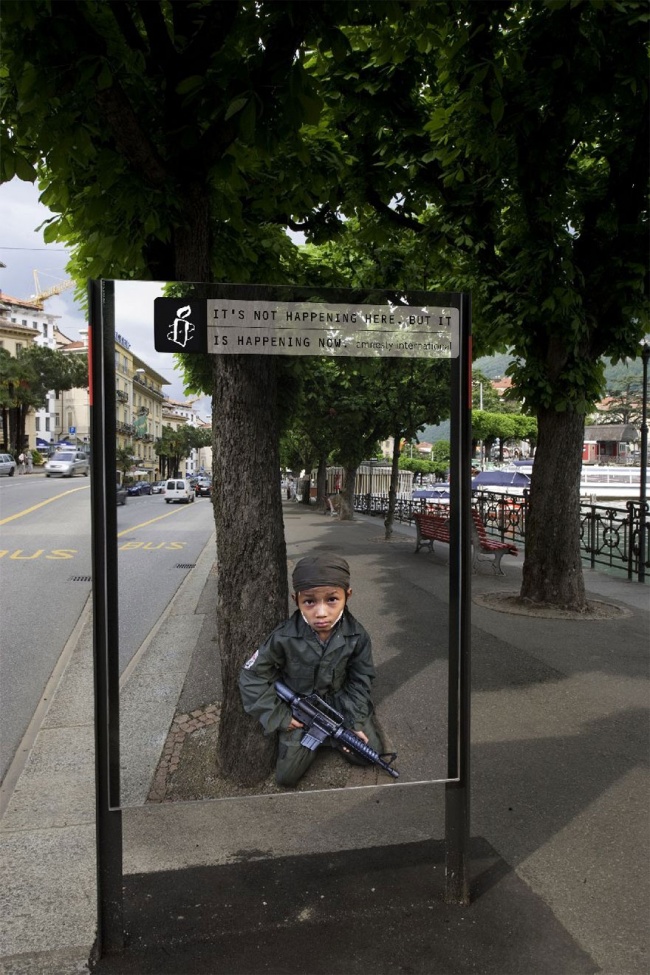 Art Director of Amnesty International Pius Walker, Switzerland
Censorship leads to lies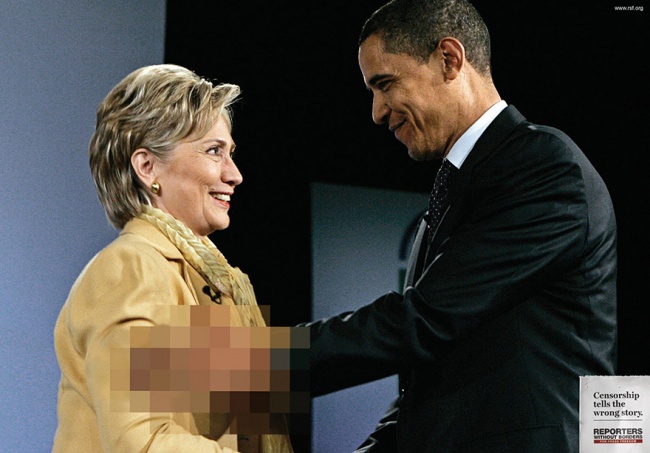 Agency: Memac Ogilvy & Mather Dubai, United Arab Emirates
Think for two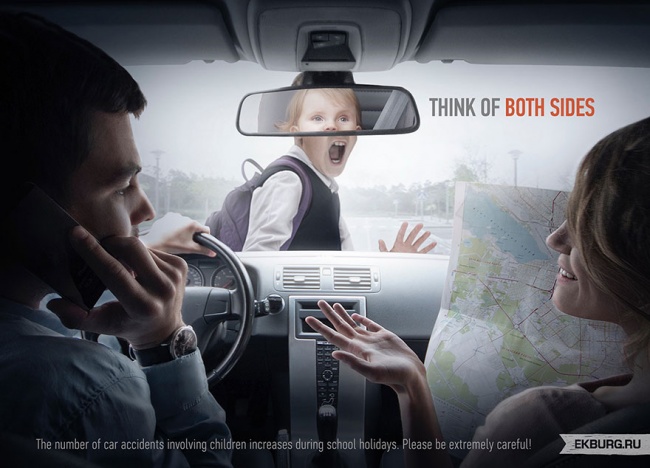 Agency: Red Pepper, Ekaterinburg, Russia
The number of accidents involving children increases during school holidays. Please be especially careful!
Every 60 seconds the species dies out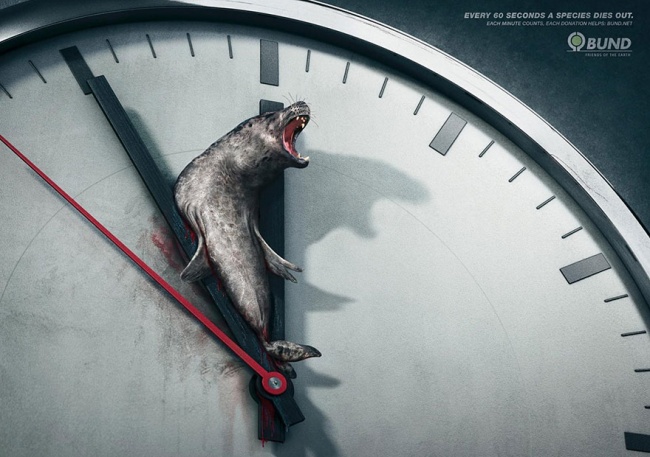 Agency: Scholz & Friends, Berlin, Germany
Every minute counts. Each donation matters
Innocence in danger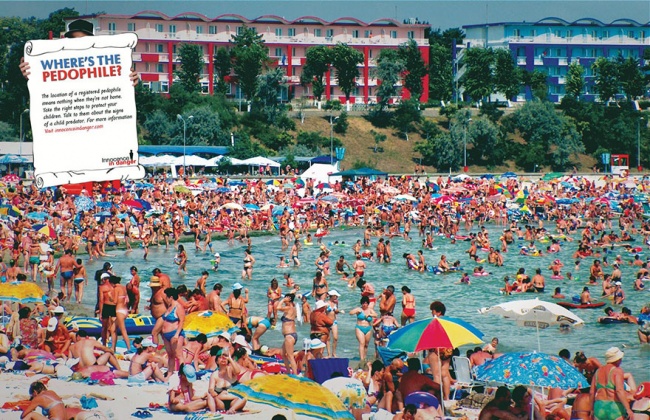 Art Director: Michael Argello
Where is the pedophile?
Innocence in danger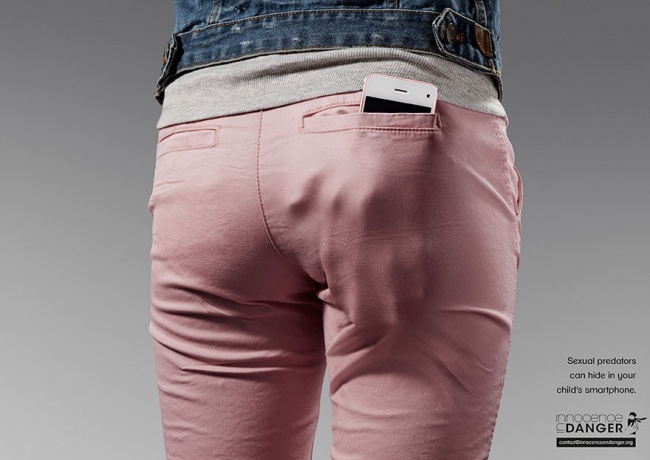 Agency: Herezie, Paris, France
Sexy maniacs can be hiding in your child's phone
Smoking causes premature aging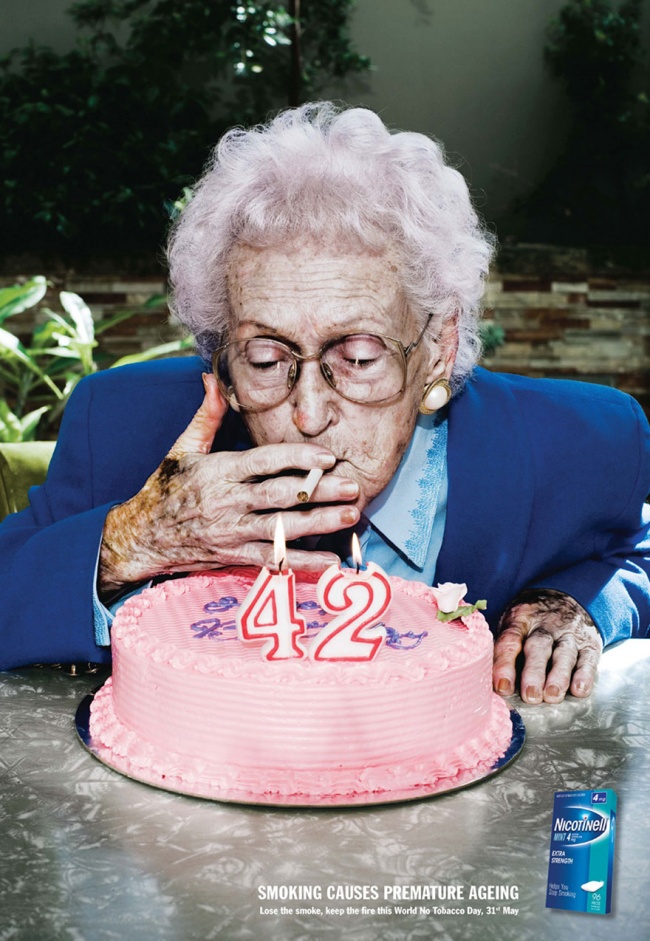 Agency: Euro RSCG, Australia
You are not a sketch. Say no to anorexia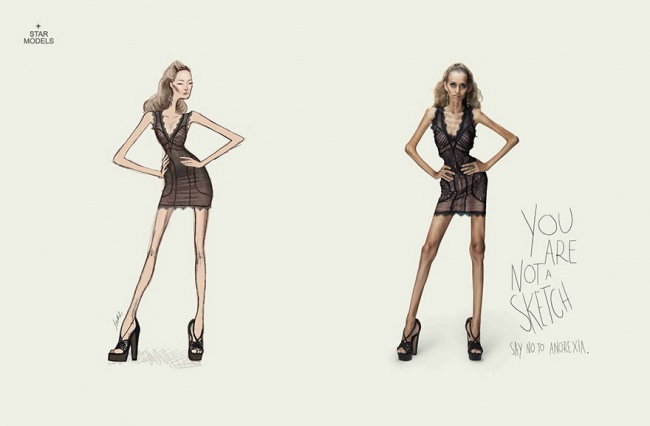 Agency: Revolution, Brazil
Street children feel invisible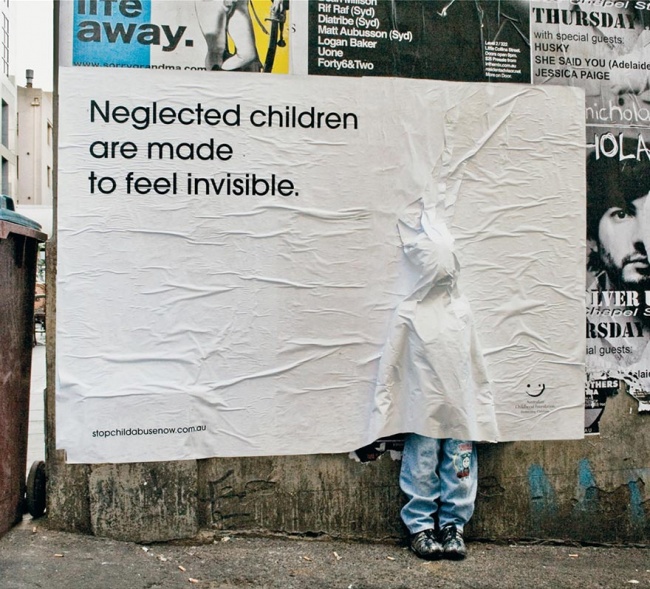 Australian Childhood Foundation, Melbourne, Australia
Plastic bags kill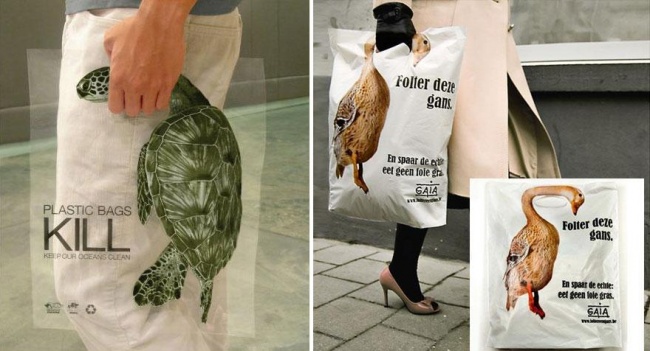 Agency: BBDO Malaysia, Malaysia, Kuala Lumpur / Advertising Agency: Duval Guillaume, Belgium
There will be consequences. Keep the sea clean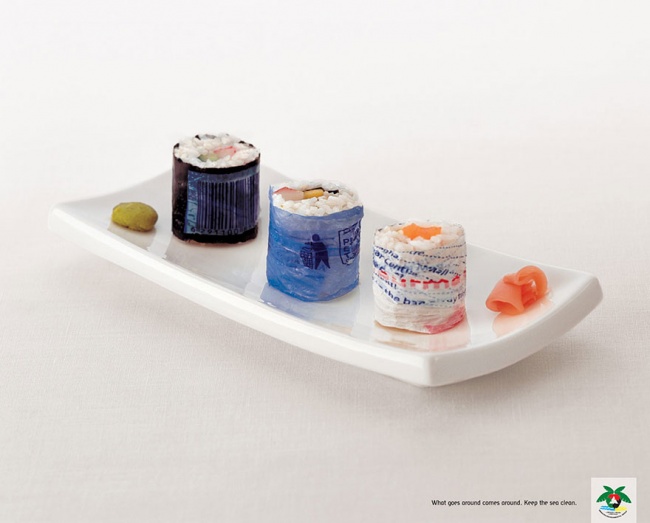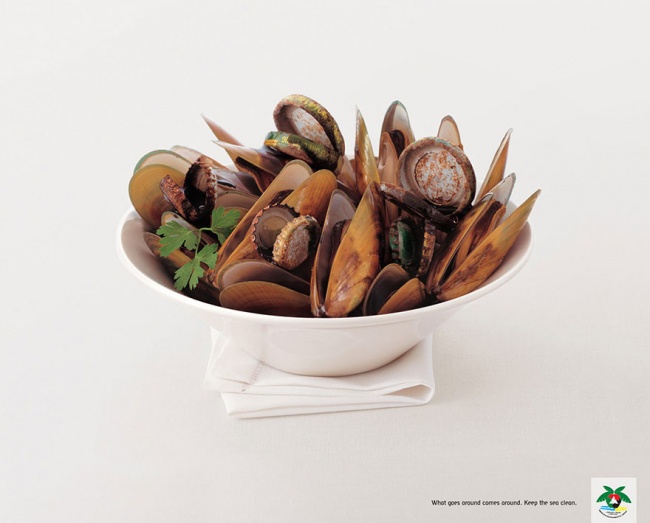 Agency: JWT, Dubai, UAE
When you see tuna, imagine a panda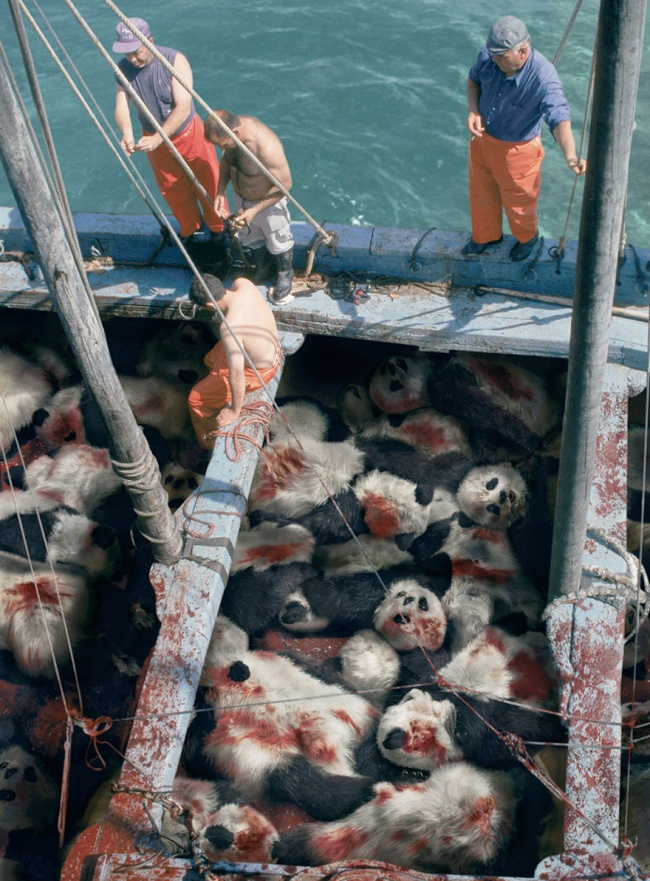 Agency: Ogilvy & Mather, Singapore
The desire to sleep is stronger than you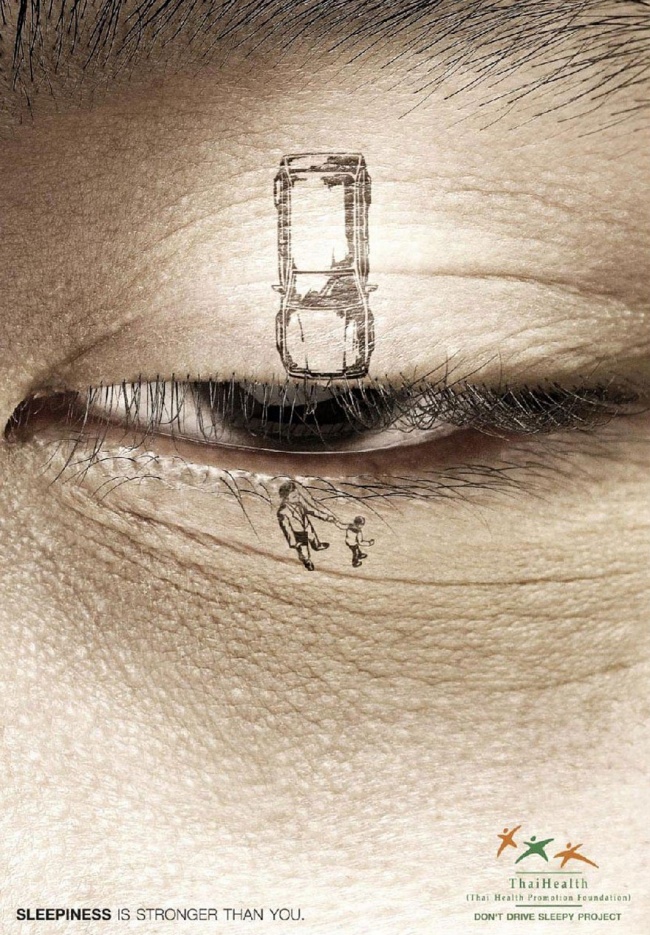 Agency: BBDO Bangkok, Thailand
Do not drive, if you want to sleep
Feeding the hungry is easier than you think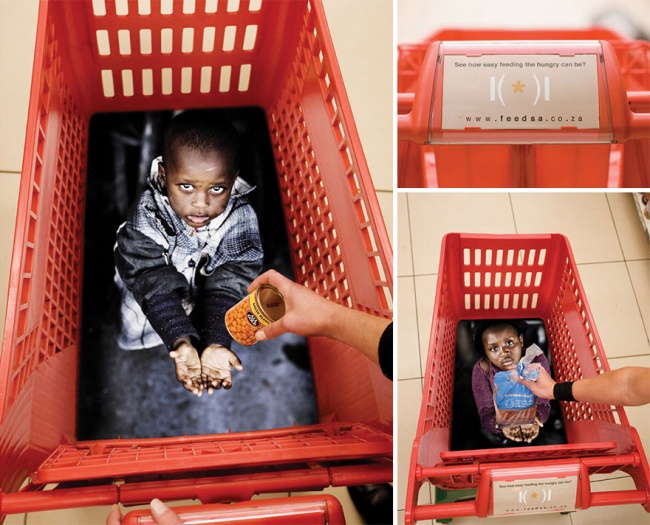 Agency: TBWA \ Hunt \ Lascaris, Johannesburg, South Africa
You yourself cause cancer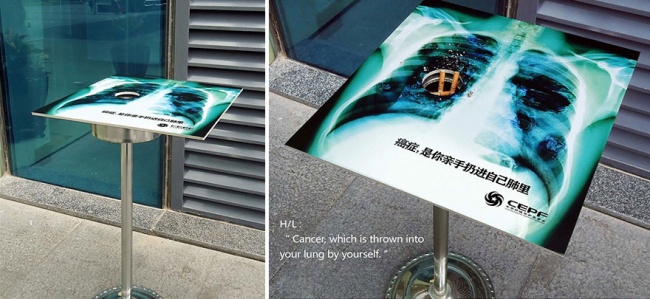 Agency: Dentsu, Beijing, China
Forests - the lungs of the planet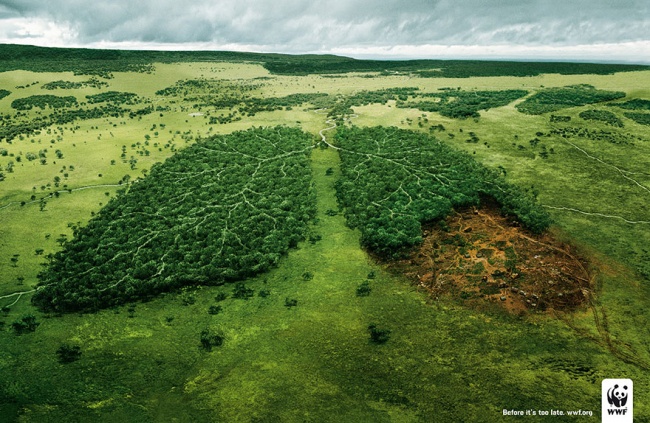 Agency: TBWA, Paris, France
While it's not too late
For the homeless every day is a struggle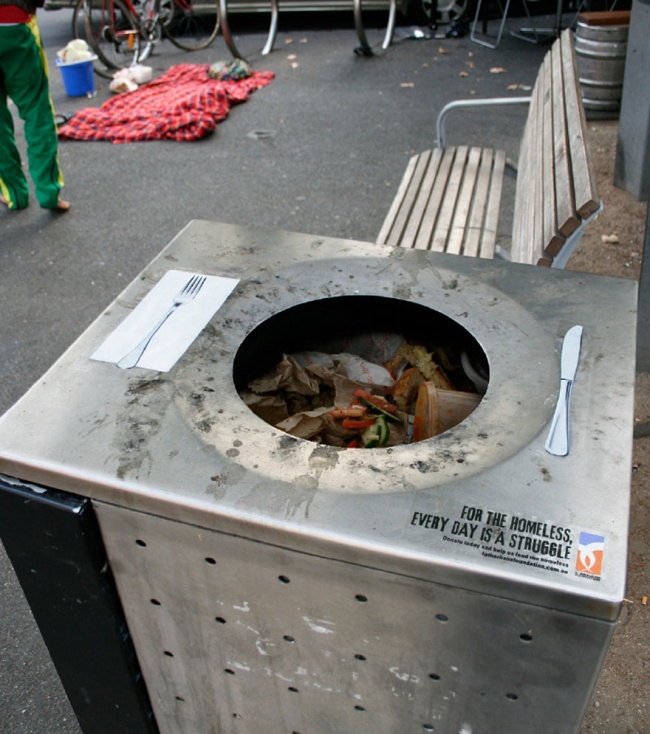 Agency: Clemenger BBDO, Melbourne, Australia
Prevention of breast cancer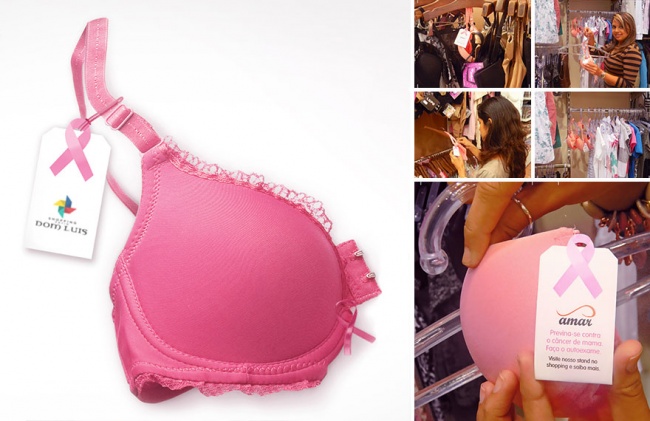 Agency: Bolero, Fortaleza, Brazil
How a woman is perceived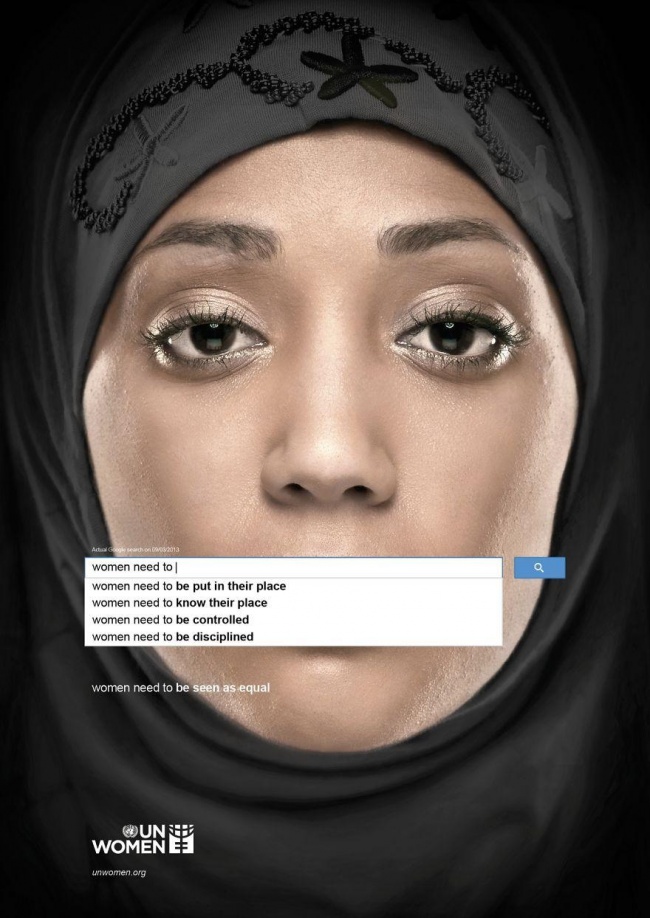 Agency: Ogilvy & Mather, Dubai, UAE
The woman needs to be put in place; a woman needs to know where her place is; a woman needs to be kept under control; a woman needs to be disciplined. A woman needs to feel equal
Do not buy souvenirs from exotic animals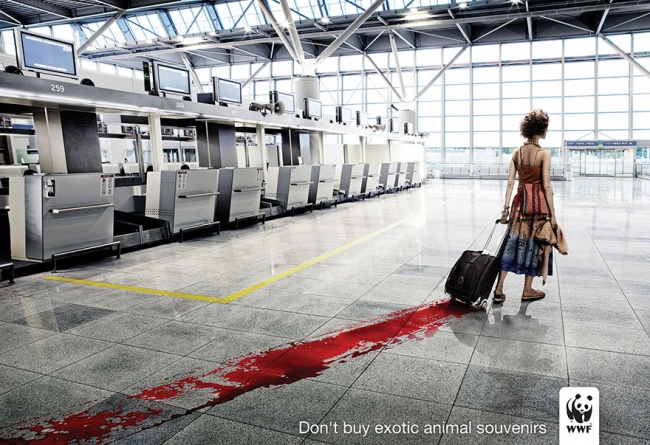 Agency: LOWE GGK, Warsaw, Poland
The same pet, different masters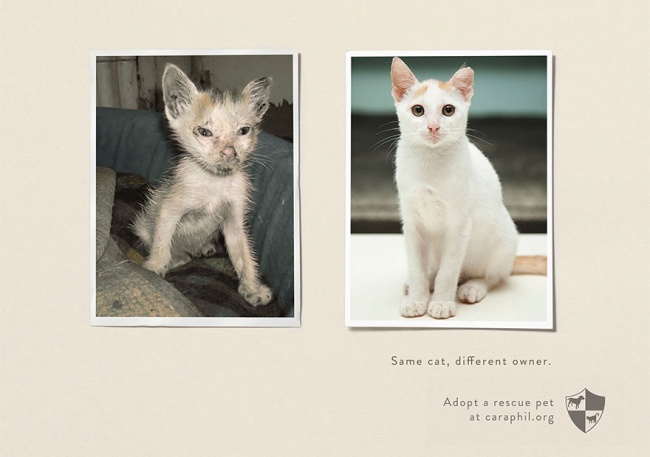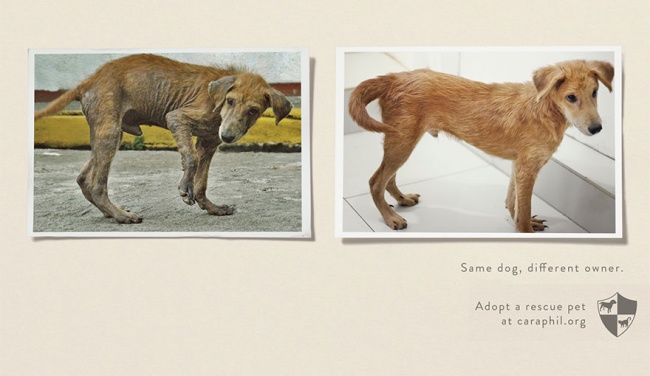 Agency: TBWA-Santiago Mangada Puno, Philippines
Fasten on. Stay alive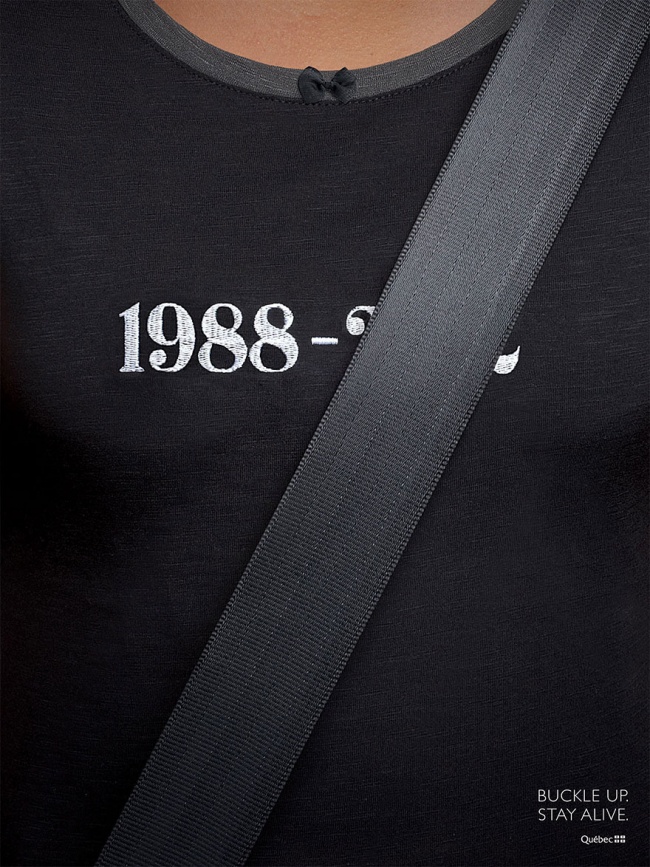 Agency: Lg2, Quebec, Canada