A visual guide for those who want to understand architecture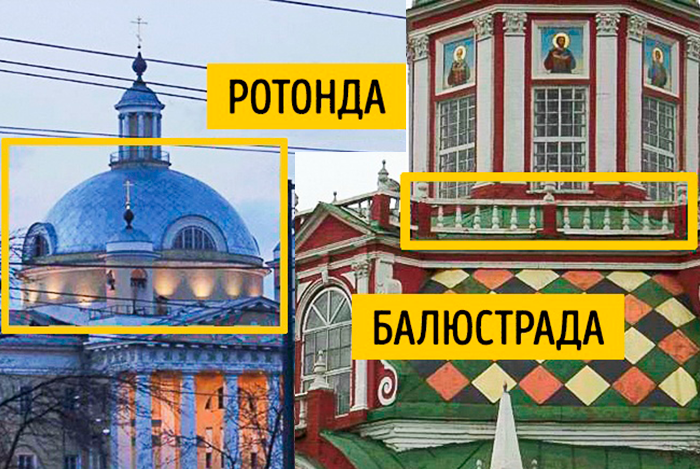 A visual guide on the example of a photo, for those who wanted to understand architecture.
When traveling the world or just walking, our view falls and lingers on beautiful architectural structures or ornaments. Roulette, Poroslo, Portico, Portal, Porebrik, Pilaster, Buttress, Set of columns, Capital, Zakomara, Comb, Garland, Gallery (gulbishche), Voluty, Belvedere, Balusters, Balustrade, Atticus, Entablement, all this can be seen hours, since they are flawless.
To the next time you could easily distinguish the balustrade from the baluster, we made a simple and understandable guide on the basic architectural terms and forms.
Entablature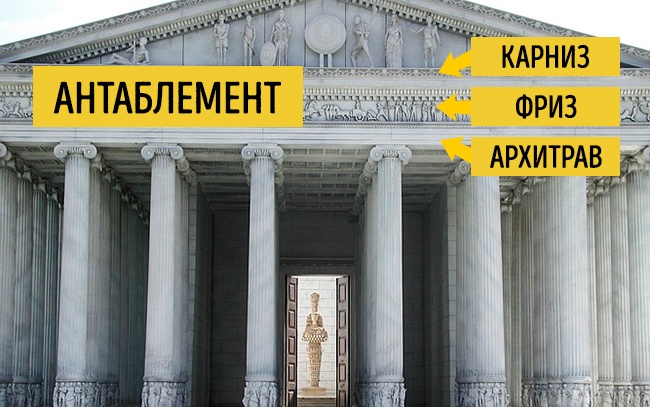 The upper horizontal part of the structure, usually lying on columns. The entablature will be divided into a bearing part - architrave, - on the frieze resting on it and the crowning part - the cornice.
Attic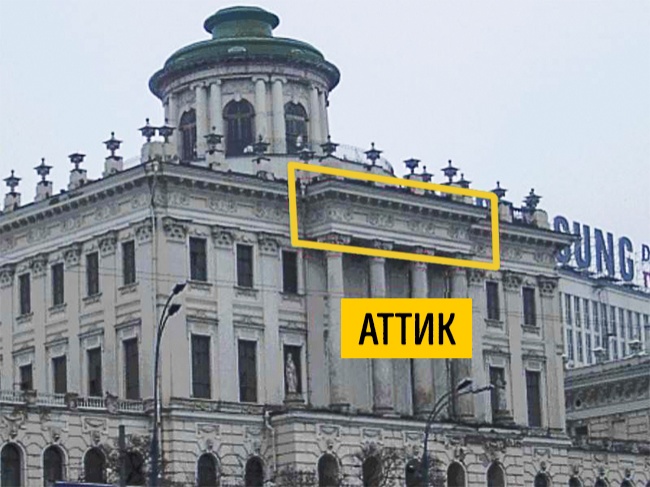 The wall erected over the cornice crowning the architectural structure.
Balustrade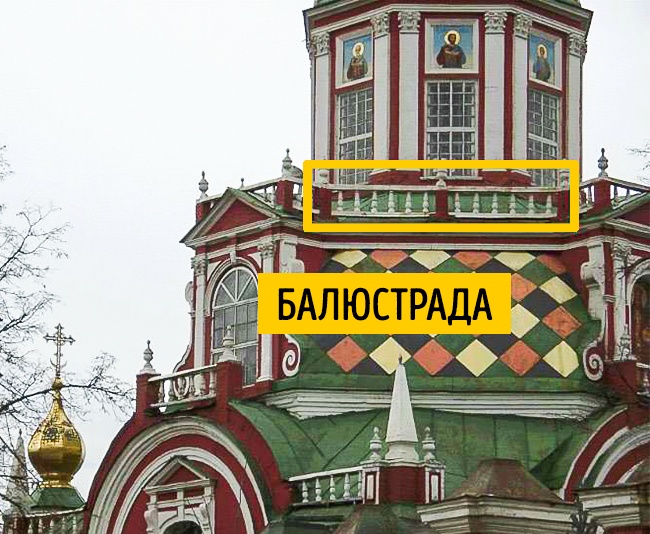 Low fencing of stairs, terraces and balconies, consisting of a series of figured columns (balusters), connected by railings.
Balusters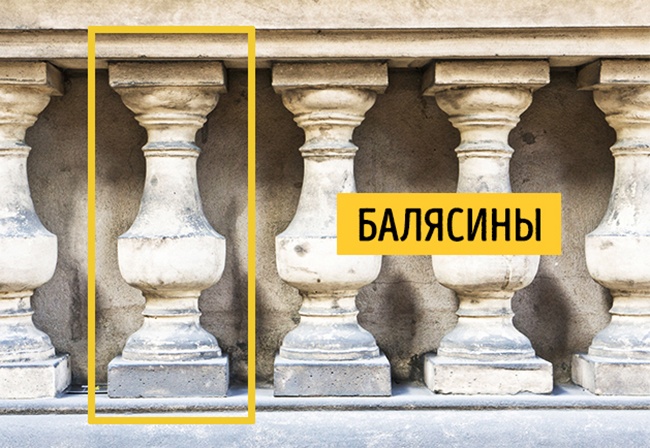 Low figured columns (sometimes with carved decor) supporting the railings of balconies and stairs.
Gazebo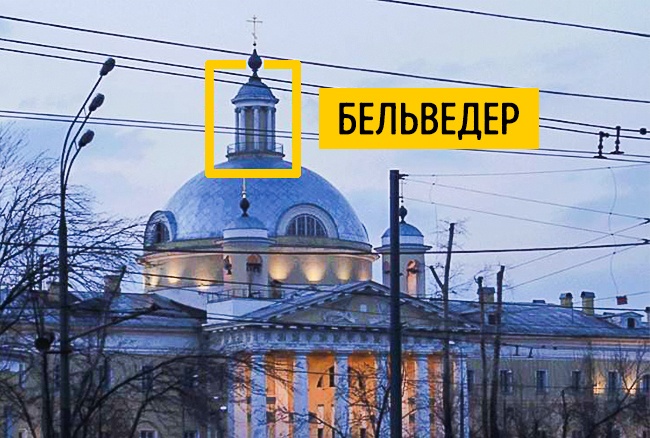 Superstructure above the building, usually round in plan.
Volute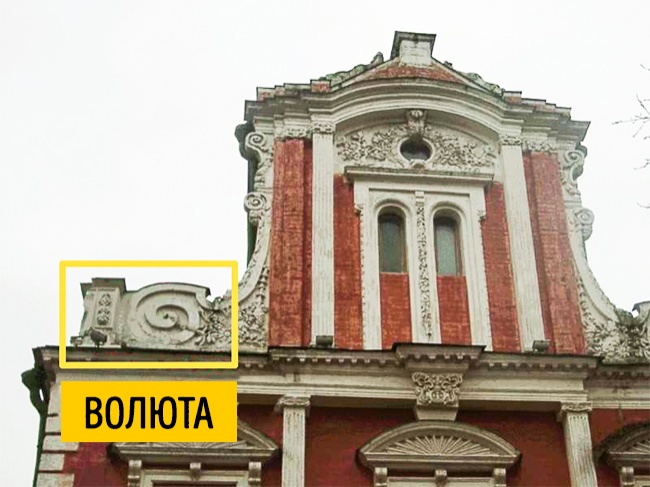 Architectural detail in the form of a spiral curl with a circle ("eye") in the center, characteristic of the Baroque style.
Gallery (gulbishche)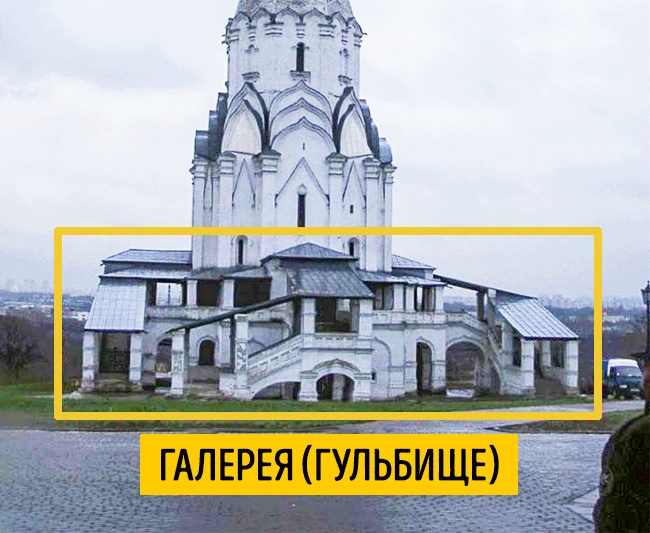 A long covered light room adjoining the building wall. One of the walls of the gallery is replaced by columns, pillars or balustrade, adjacent to the wall of the building.
Garland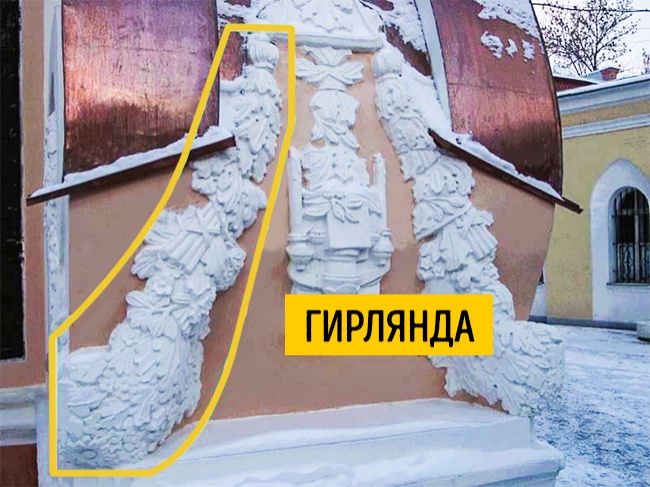 Ornamental motif of undulating drooping leaves, flowers, ribbons, etc., characteristic of the Baroque.
Crest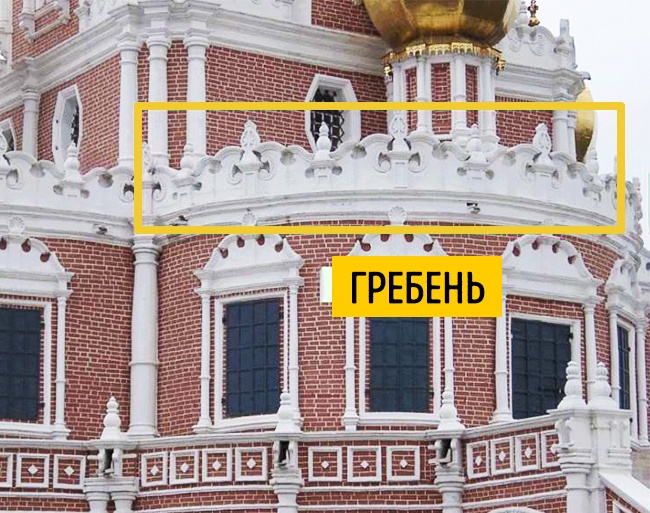 Figured curls decorating the top of the wall.
Zakomara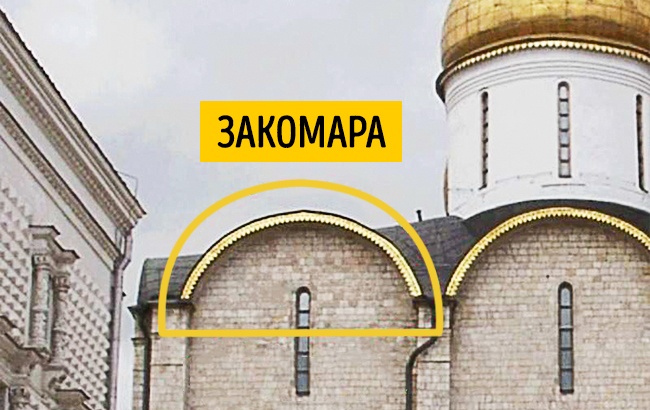 Semicircular completion of the section of the wall, closing the inner vault adjacent to it.
Capital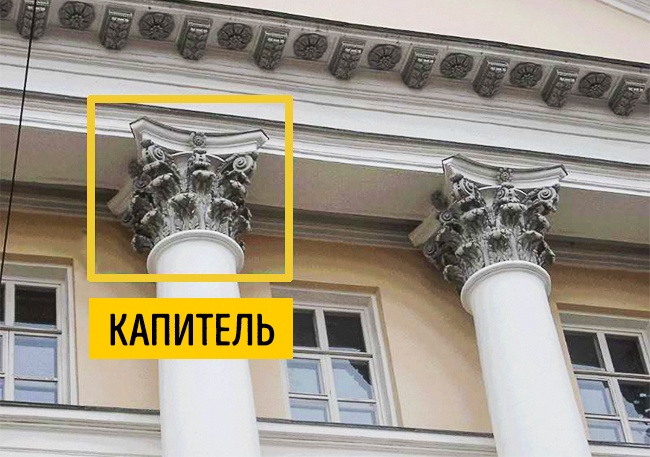 The top of the column or pilasters of different shapes.
Buttress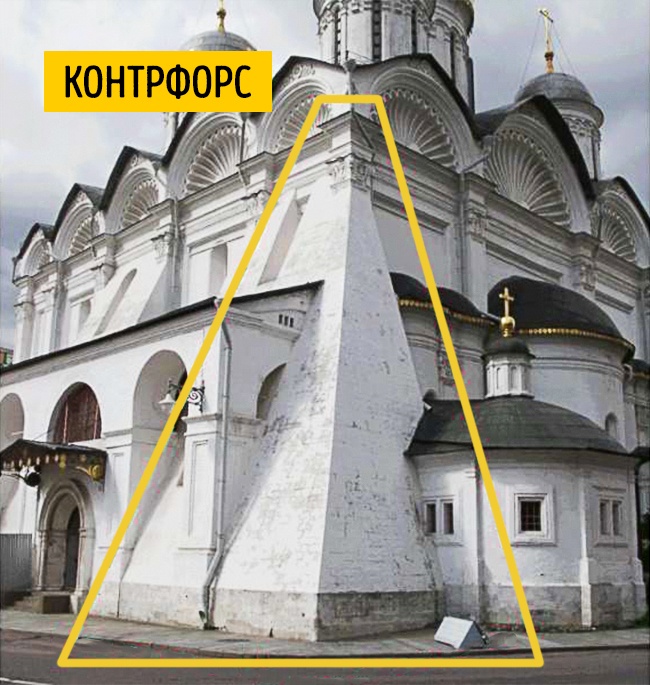 Stone or concrete vertical ledge (rib), reinforcing the outer wall.
Column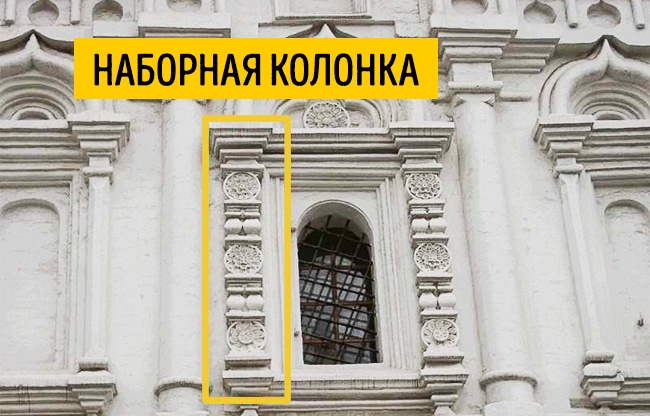 Decorative column made up of small carved elements.
Pilaster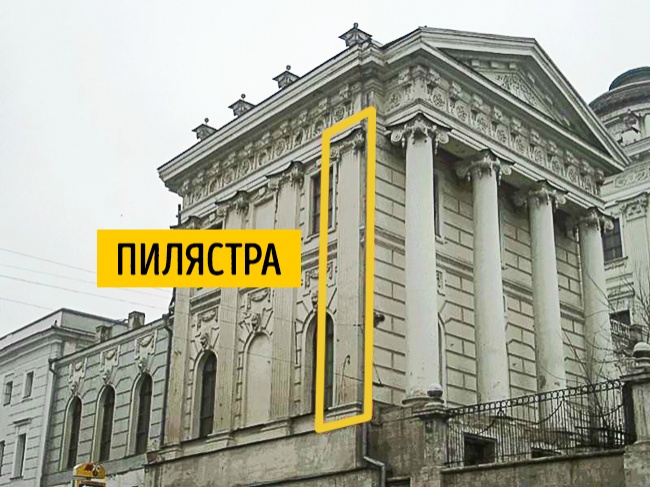 Flat vertical protrusion on the wall surface.
Curb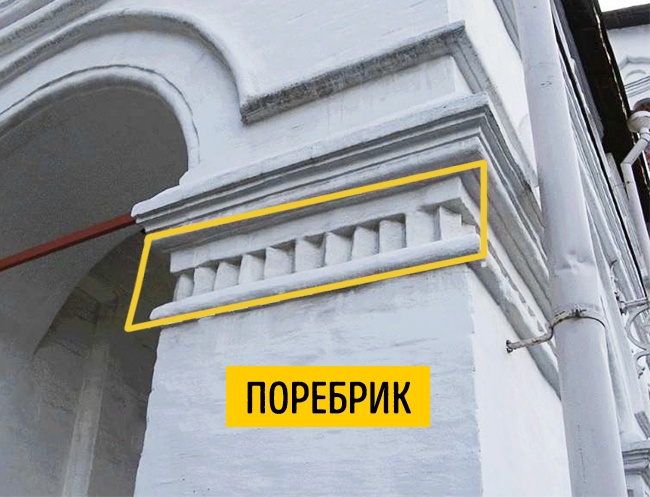 Type of brickwork, in which one row of bricks is laid at an angle to the outer surface of the wall.
Portal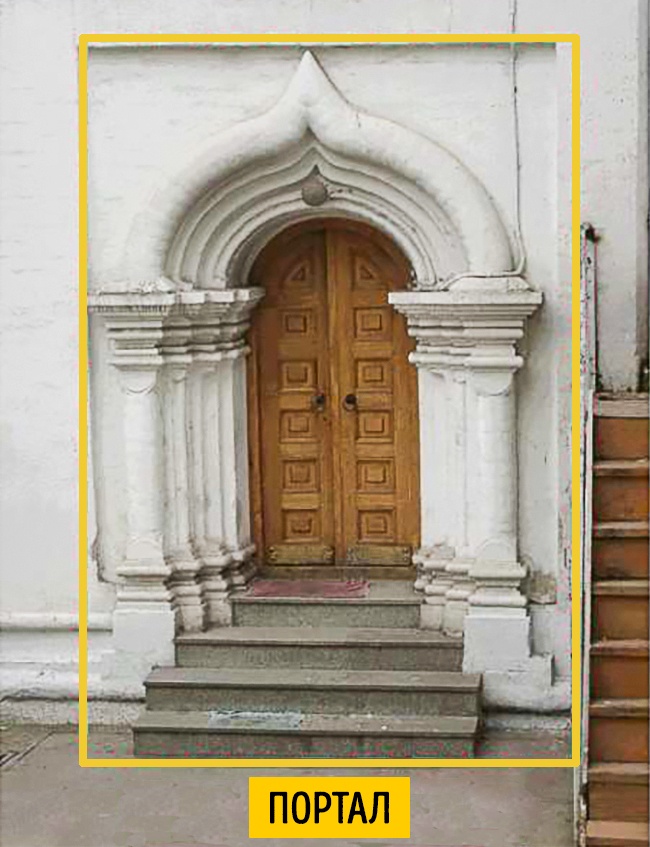 Architecturally decorated entrance to the building.
Portico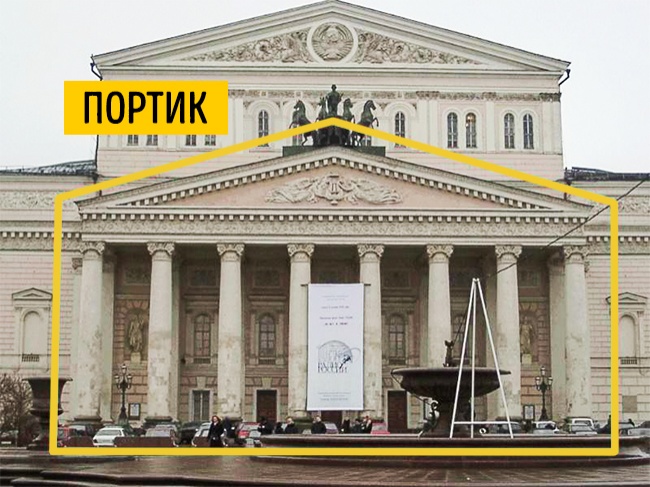 A characteristic element of buildings built in the style of classicism: a series of columns placed in front of the building's facade.
Stranded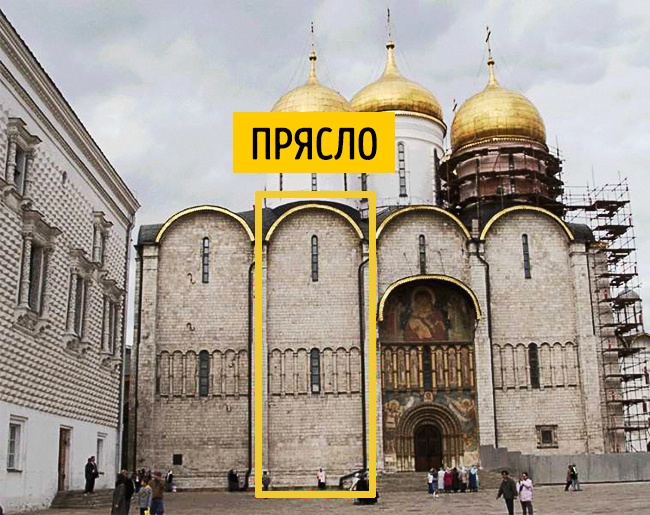 A section of the wall between the two pilasters.
Rotunda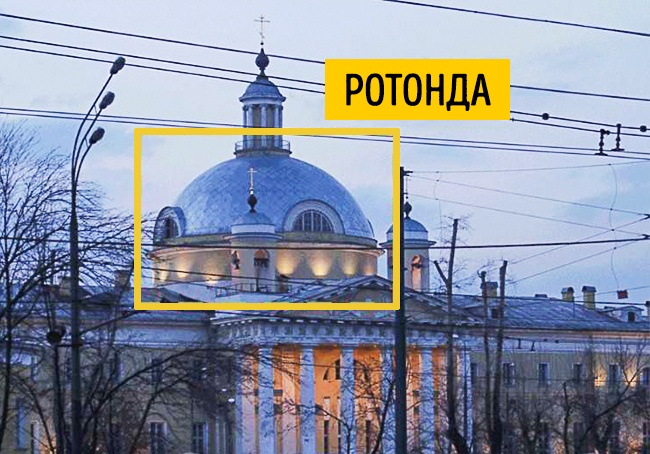 Round in a section of the structure, usually crowned with a dome. Rotunda often completes the central part of the building in the style of classicism.
Fly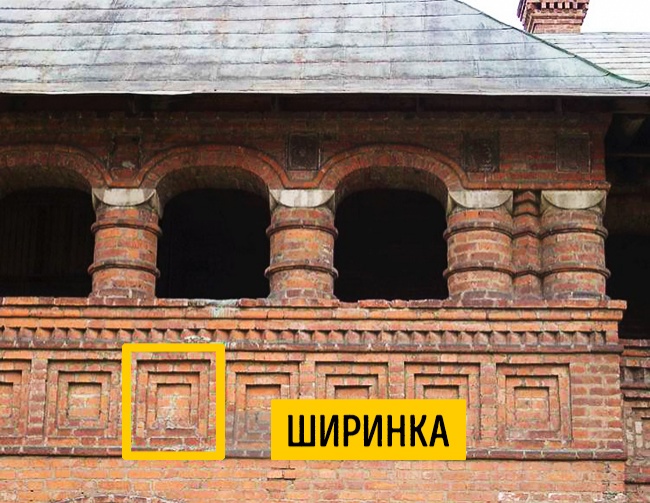 Decorative decoration in the form of a rectangular groove, sometimes decorated with stucco.
Bay window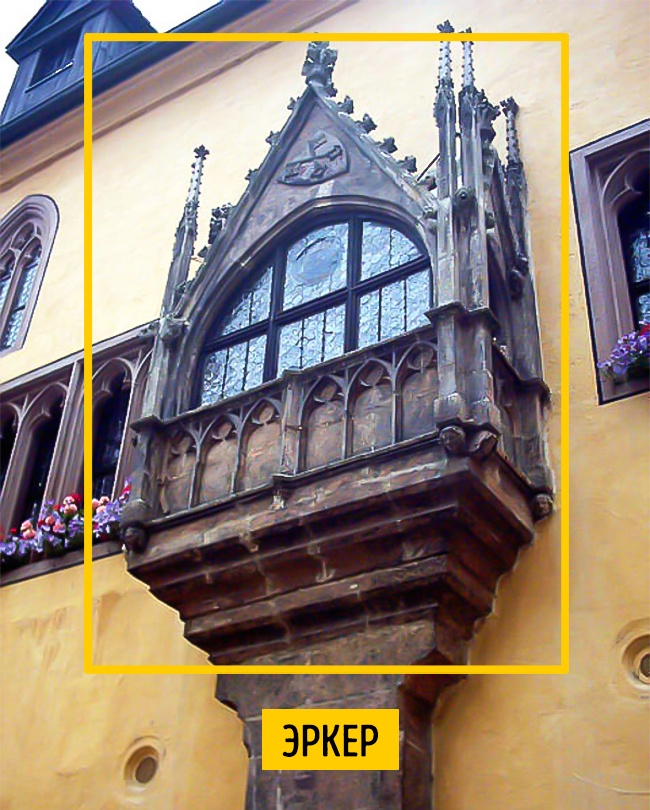 The part of the room that protrudes behind the plane of the facade.