Mazeikiu Nafta (Mazeikiu Nafta) in Ukraine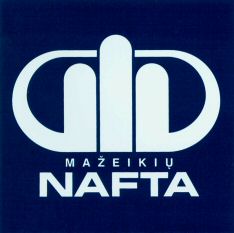 "Mazeikiu Nafta" has the most modern oil refinery built on the territory of the former Soviet Union, its production capabilities make it possible to provide consumers with petroleum products of the highest quality.

The products of the Mazeikiai Refinery meet the highest quality standards and are therefore well known in many countries. At the same time, our company is not satisfied with the quality indicators achieved today and constantly improves the production of petroleum products in order to be ready for the demands of tomorrow. "Mazeikiu Nafta" is modernizing its oil refining production, which will allow us to produce all products in accordance with the European Union introduced in the coming years even more stringent requirements for the quality of petroleum products.



The activities of our company cover the following branches of the oil business :

- processing of oil and other petroleum raw materials
- loading of oil into tankers at the sea terminal
- transportation of oil and oil products through pipelines

For "Mazeikiu Nafta", the production and environmental activities are a single whole. We are aware of our responsibility for saving the environment and pay special attention to the environmental safety of all the divisions of our company - the Mazeikiai Refinery, the Butinge Sea Terminal and the pipeline system. The Mazeikiai Refinery with a design capacity of 15 million tons of oil per year is located in the north-west of Lithuania near (about 90 km) of Butinge, Klaipeda and Ventspils sea terminals. The first processing complex of the plant was put into operation in 1980. Mazeikiai Refinery is a constantly improving and modernizing refinery of European level producing high quality products.

Today our company employs 3,500 highly professional employees. People are the main value of "Mazeikiu Nafta" - after all, they provide the company's activity and determine its success.
M-nafta.com.ua official site

M-nafta.com.ua/azs.php filling stations in Ukraine

M-nafta.com.ua/azs.php?class=1 refueling in Kiev