Fishing knots. How to tie a hook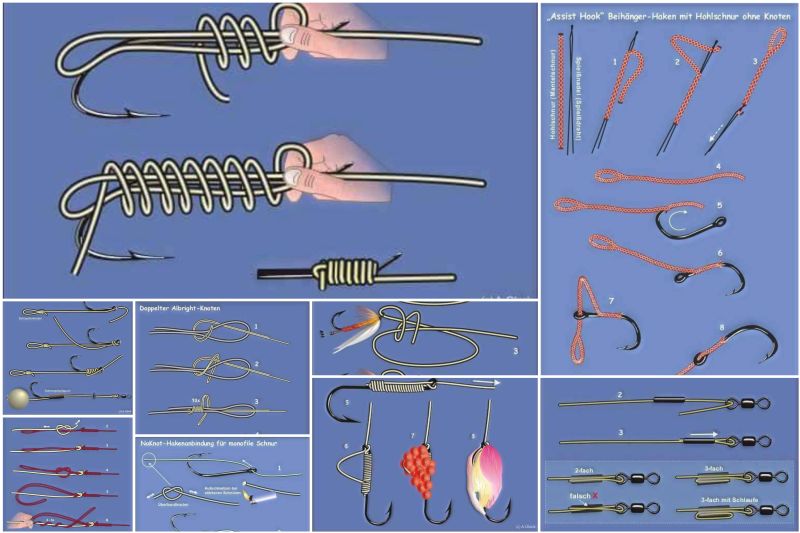 Tooling - a variety of elements, attached to the line, necessary for fishing.
Fishing hook is one of the main components of the fishing kit. Serves to attach the bait and catch the fish when cutting.
Modern fishing hooks are made of stainless or high-carbon steels; In the latter case, protective coatings are used to protect against corrosion: there are crocked, bronzed, nickel-plated, "gilded" (titanium nitride coated) hooks. Fastened to the rod fishing line, which is tied a special fishing knot.
The node type is selected based on the type of fishing line used ( monofilament or braid ) and the thickness of the hook eyelet. Each fisherman chooses the optimal combination of fishing tackle details. The same node can behave quite differently. It depends on the line and the hook. On one line and hook the knot is reliable, and on others - the reason for the loss of the hook or the care of the pecked fish.
Via facebook.com & wiki