New Year's crafts that can be made with children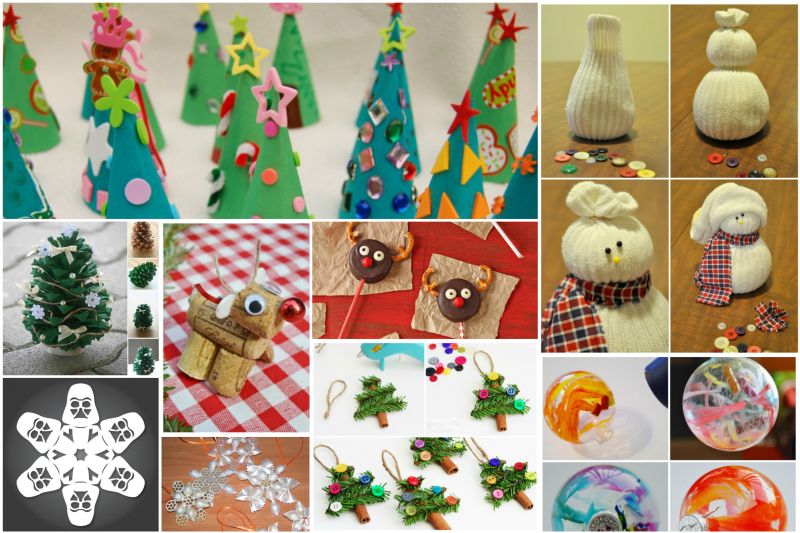 New Year is a holiday coming at the moment of transition from the last day of the year to the first day of the next year. It is celebrated by many peoples in accordance with the adopted calendar. The beginning of the year from January 1 was established by the Roman ruler Julius Caesar in 46 BC. In ancient Rome, this day was dedicated to Janus - the god of choice, doors and all beginnings. The month of January received its name in honor of the god Janus, who was portrayed with two faces: one looked forward, and the other - back.
To prepare for the New Year and the attendant holidays there is very little time left, and it's time to think about holiday decorations for the house. It is not necessary to buy expensive New Year's toys and jewelry. In each family there are many things that will help decorate the house. It will look stylish and original. A few interesting and inexpensive ideas for the creative New Year that you can make with your own children.
Snowman from the sock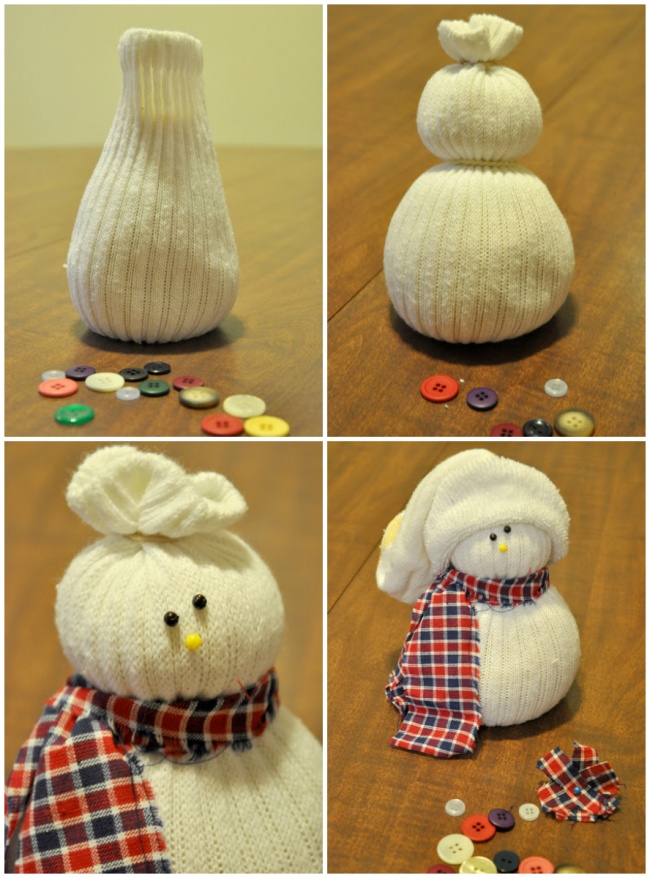 Of the unnecessary socks you can get such funny snowmen. You will need socks, rice for filling, a few shreds and buttons. Cut the toe at the toe, and on the other hand tie it with a string. Pour the rice, giving a round shape, again draw with a thread and pour more rice, forming a smaller ball. Sew your eyes and nose, make a scarf from a scrap, sew buttons. And from the cut off part you will get a great hat.
Herringbone pendants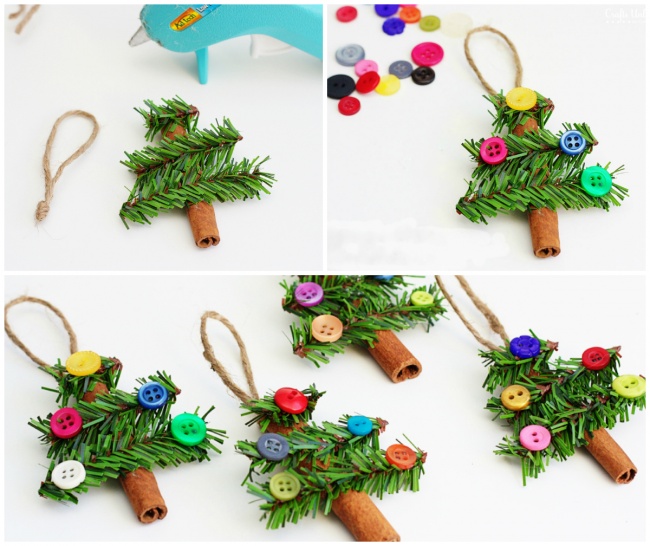 The base is taken with a stick of cinnamon, to which several artificial spruce branches and multi-colored buttons are attached with glue. Such Christmas trees not only decorate the house, but also fill it with the warming aroma of cinnamon.
Deer of traffic jams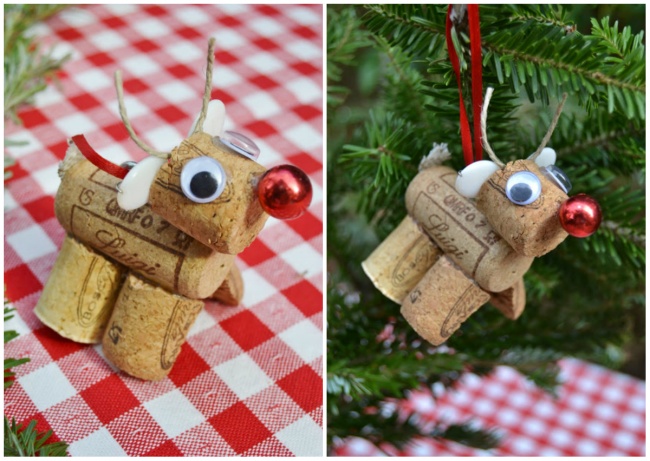 Bottle corks are an excellent material for crafts. For example, you can make here such a nice deer. You will need a few plugs, glue and different beads for decoration. This is not a shame and hang on the Christmas tree.
Crafts from sticks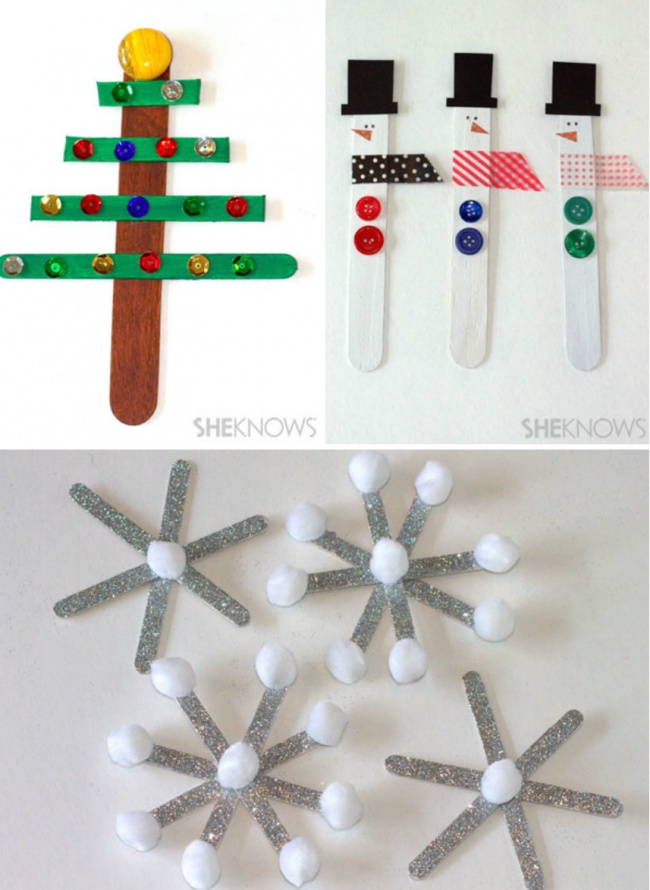 From the usual sticks of ice cream are cute Christmas trees, snowmen and snowflakes. You need paint, sequins, buttons and a little imagination. With such crafts, even the smallest children will cope.
Christmas trees made of colored paper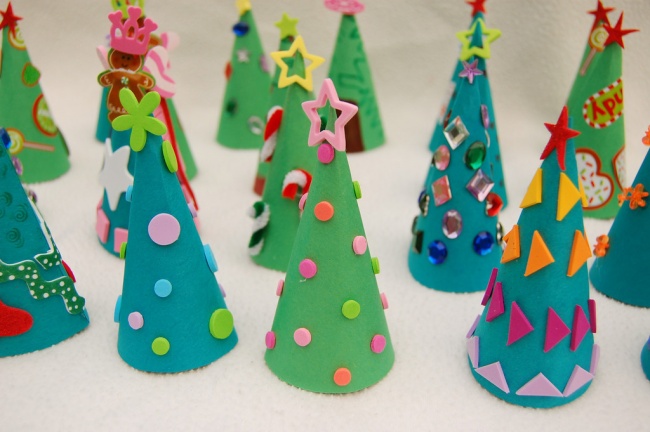 Here are such wonderful Christmas trees can be done by making a cone of green paper or cardboard and decorating it with different things. Suits buttons, pebbles, beads and different paper figures.
Potato drawings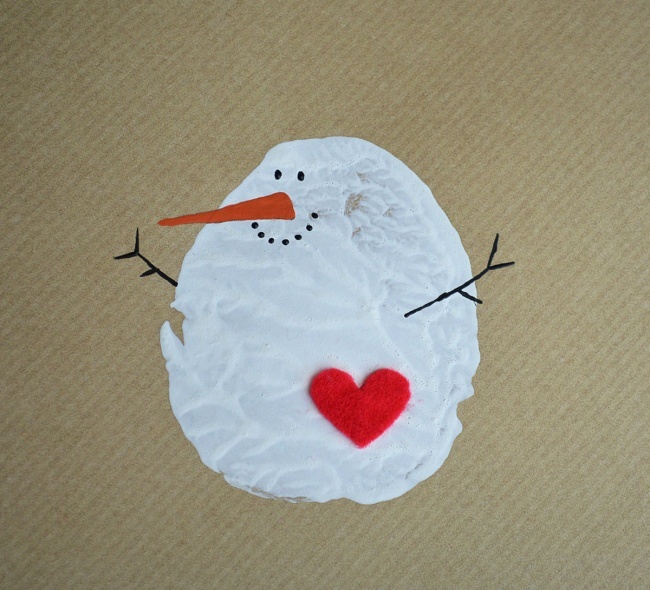 This cute print is obtained by dipping half the potatoes into ordinary gouache. And the rest of the adults will need to be painted, when the paint dries. This option is ideal for very young kids.
Snowflakes from pasta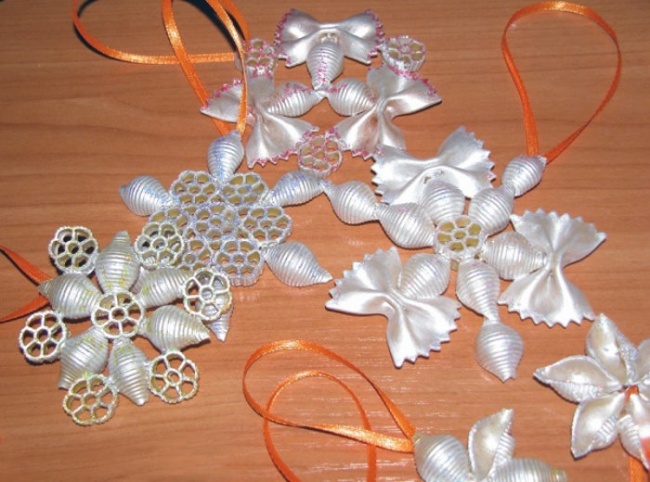 Fix macaroni of different shapes with glue and cover with silvery paint, fasten the tape - an unusual Christmas snowflake is ready.
Snowmen from the covers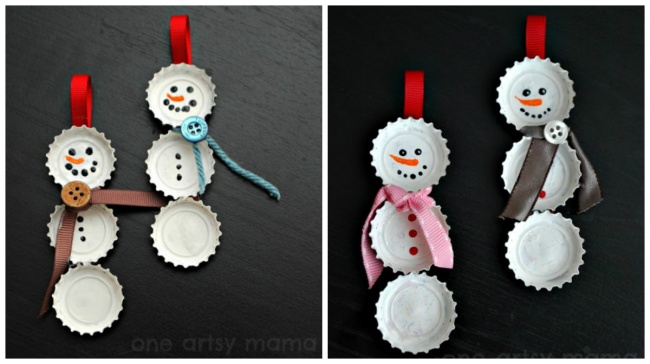 Cover the metal caps from the bottles with white paint (preferably acrylic) and glue together as shown in the picture. Draw a snowman's face and decorate with a scarf from a bright ribbon. If you attach a loop to it from above, the snowman can be hung on the Christmas tree.
Crafts from cones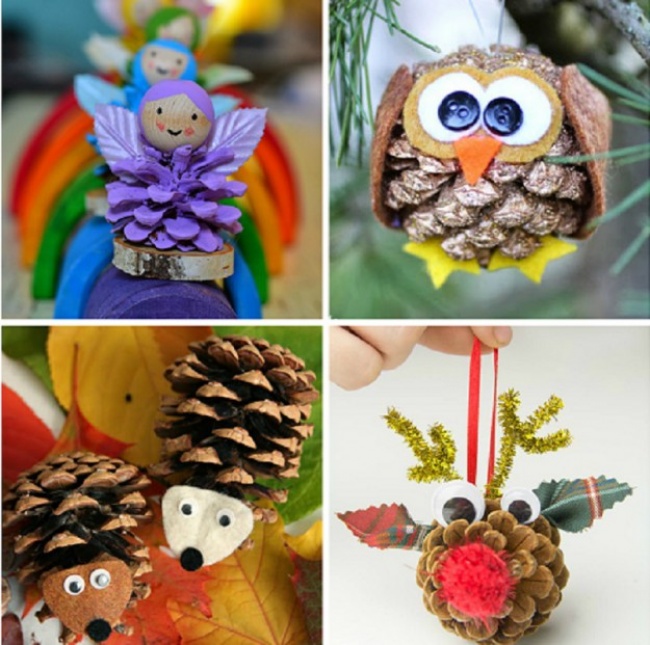 From cones you can make different animals and any other characters. You will need paints, scraps, buttons and, of course, fantasy and inspiration.
Christmas tree of buttons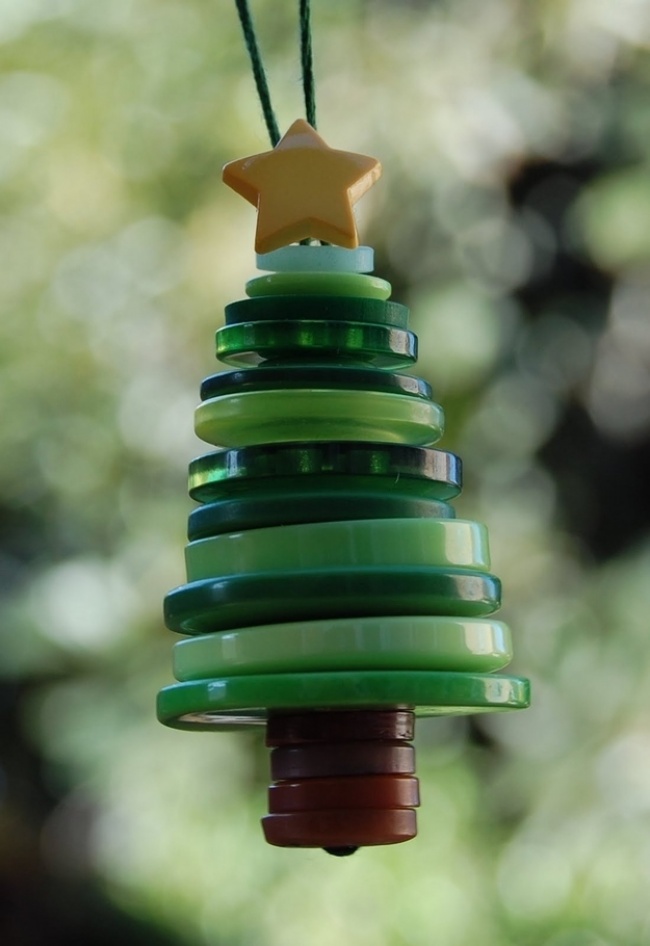 Choose green buttons of different diameters and a few brown for the trunk and fasten them with a thick thread. Decorate the crown with an asterisk.
Painted Balls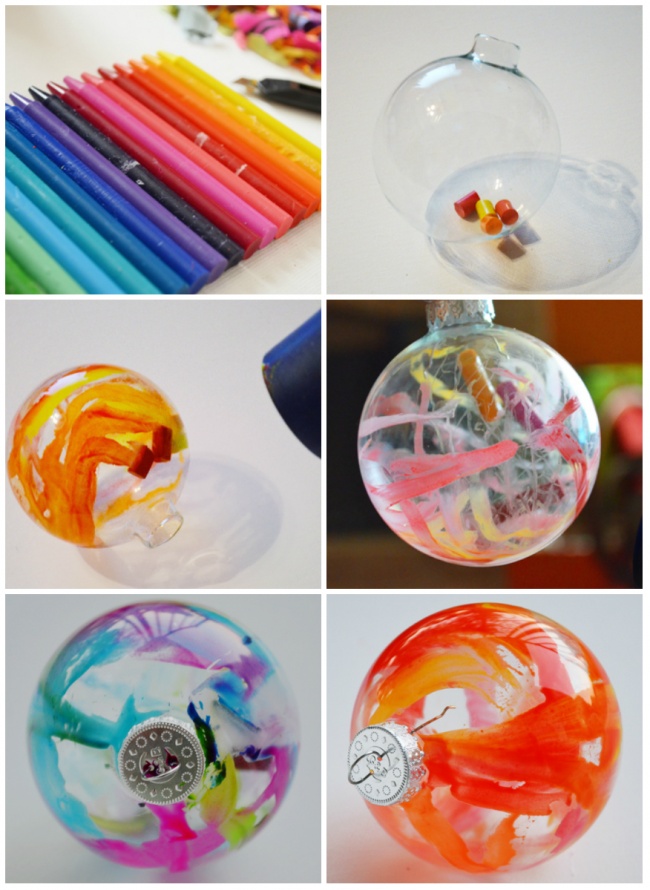 Place the pieces of wax pencils in a transparent Christmas ball, heat it with a hair dryer, constantly twisting. When melting, the pencils leave a beautiful colored divorce inside the ball.
Garland of fingerprints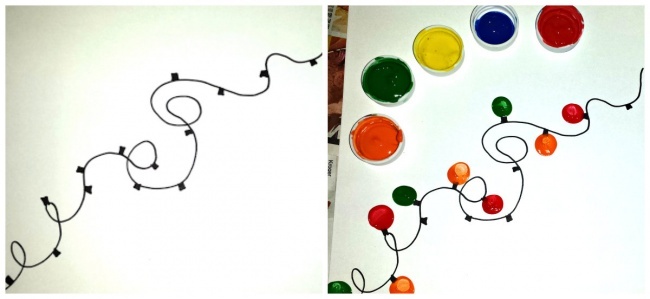 Draw a string of garlands and light bulb bases, then give the child multicolored paints - let him draw bright bulbs with his fingers. Such a picture can decorate a New Year's card or gift package.
Brilliant stars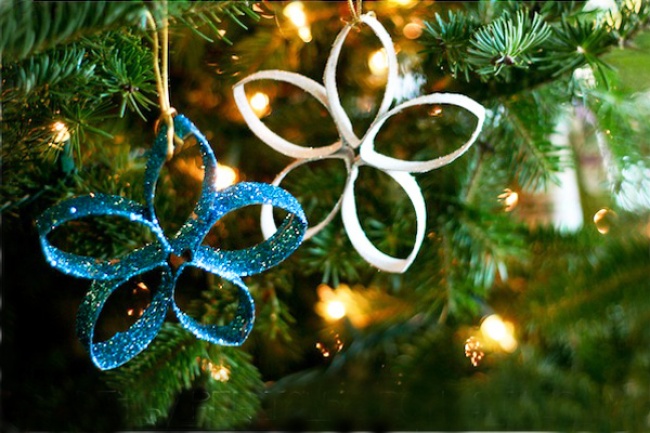 Cardboard sleeves from rolls of paper towels can be turned into a bright Christmas decoration. Cut from the cylinder the same width of the detail, bend to make a kind of petals, and glue in the shape of a star. When the workpiece is glued, glue on it sequins. Now you can hang it on the tree.
Christmas tree balls made of paper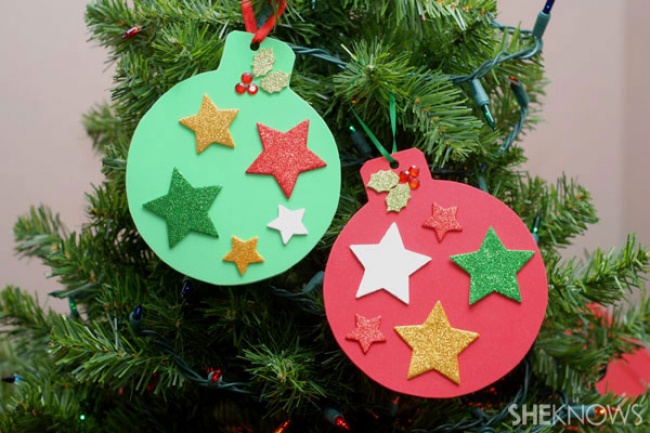 Make a Christmas tree pattern and cut out colored balls from dense colored paper or cardboard. Decorate with sequins, stickers or any other decorative elements. Make a hole and hang it on the tree.
Herringbone of cones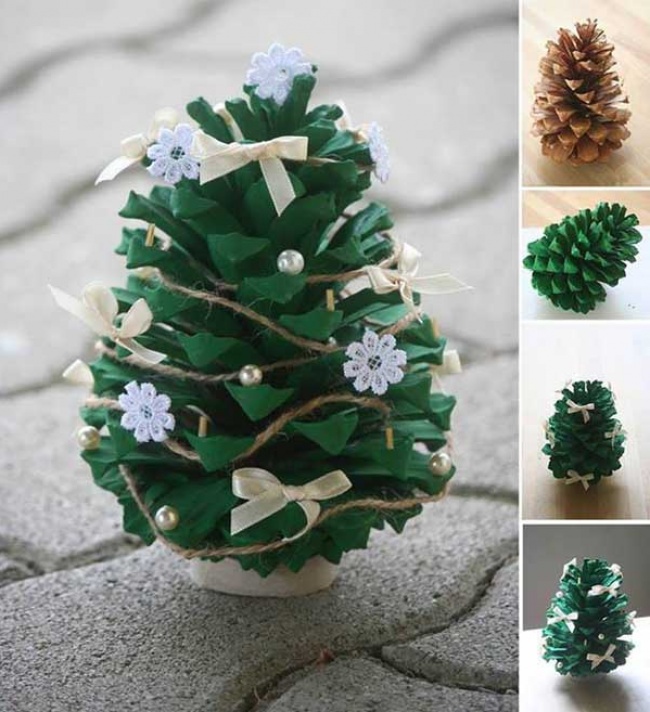 Ordinary pine cone can be turned into a cute herringbone. Paint it with green paint and decorate with beads and bows. You can add a little snow by painting the tips with white paint.
Fur-tree made of thread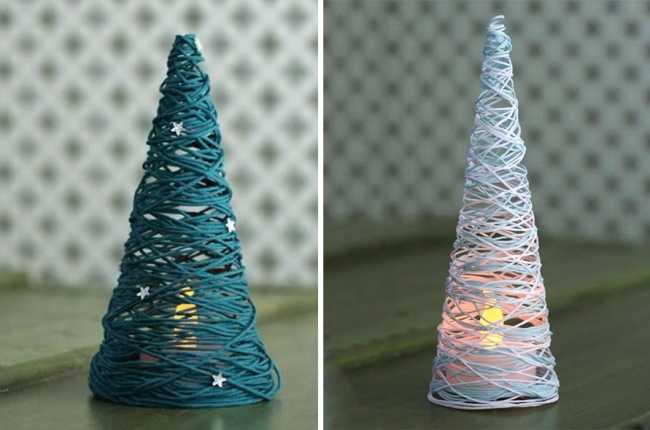 Snowman from the sock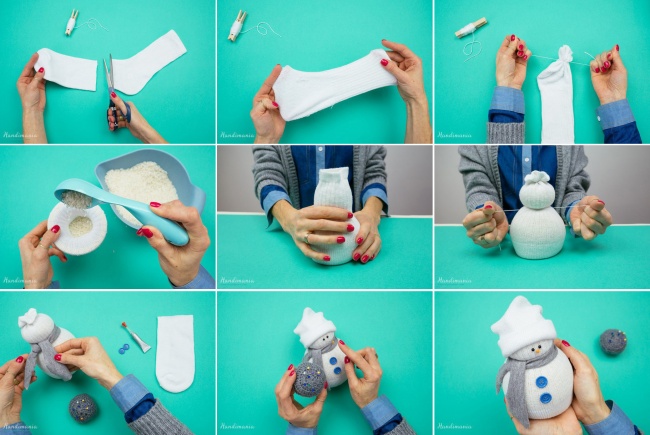 Deer from chupa-chups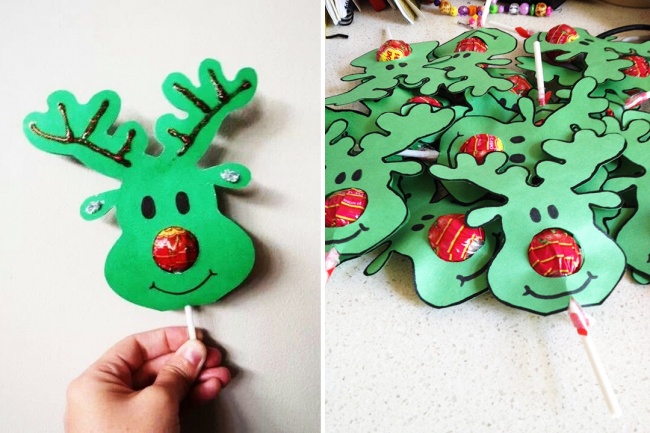 Winter hats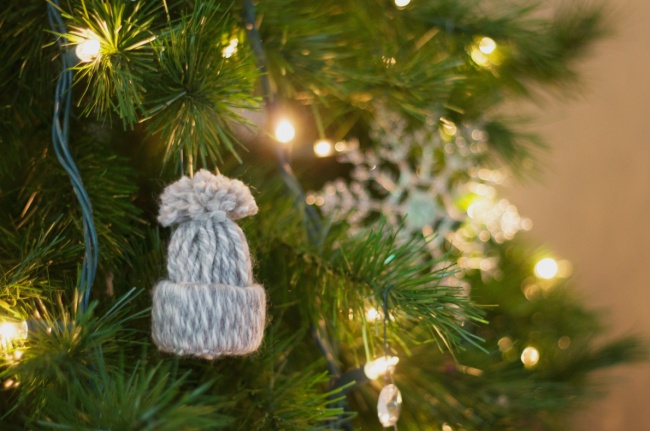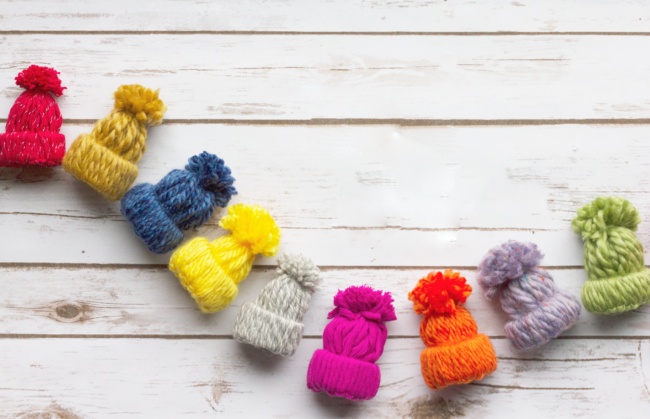 Angels from chopsticks from ice cream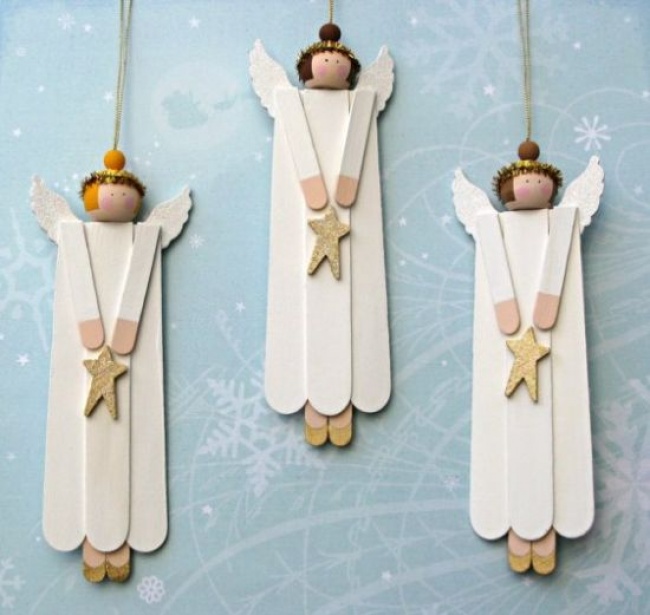 List of gifts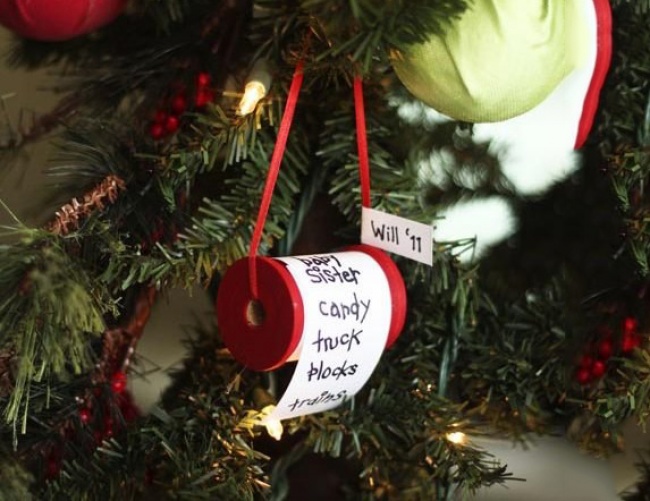 Snowflake ballerina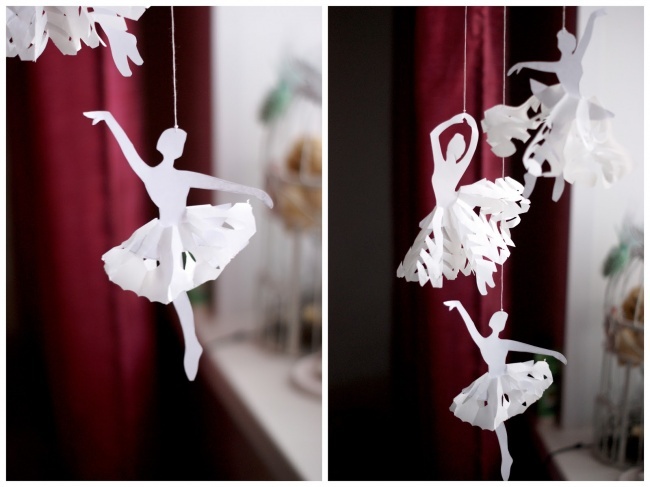 Retro Decoration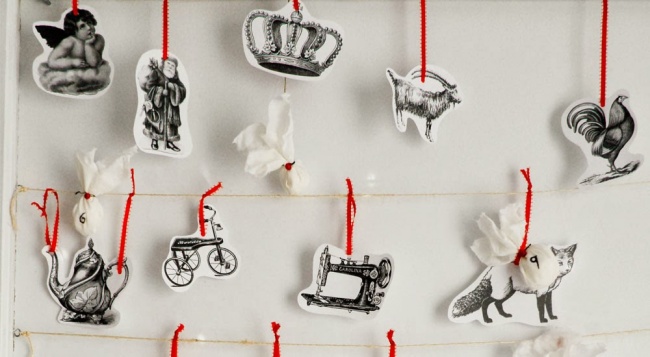 Wreath from baking molds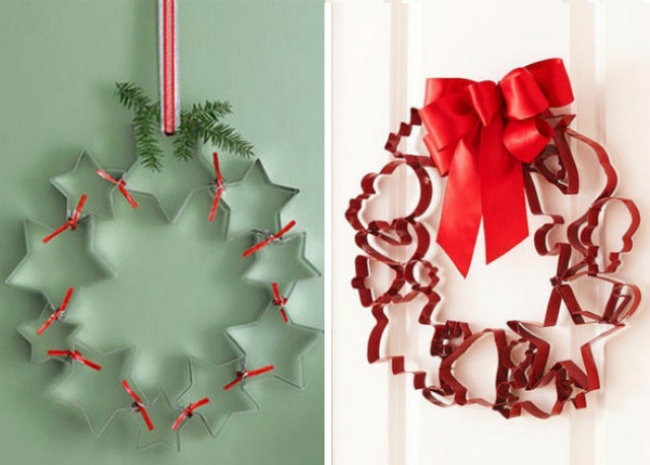 Deer of cookies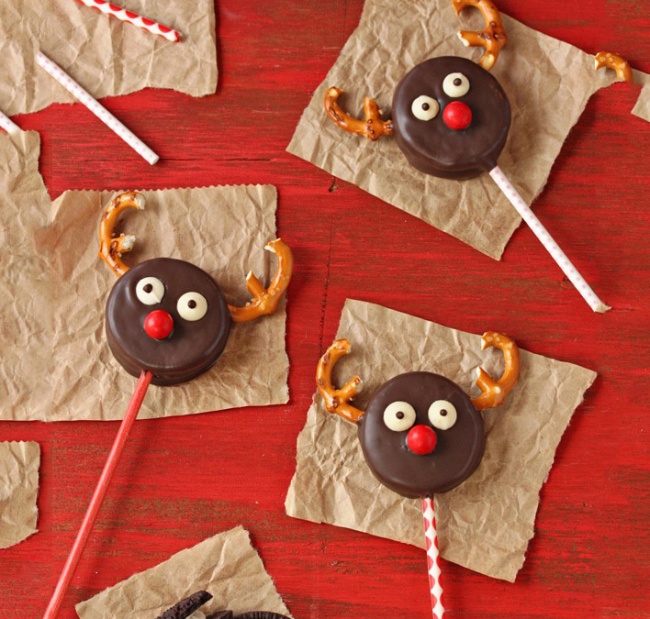 Openwork Christmas tree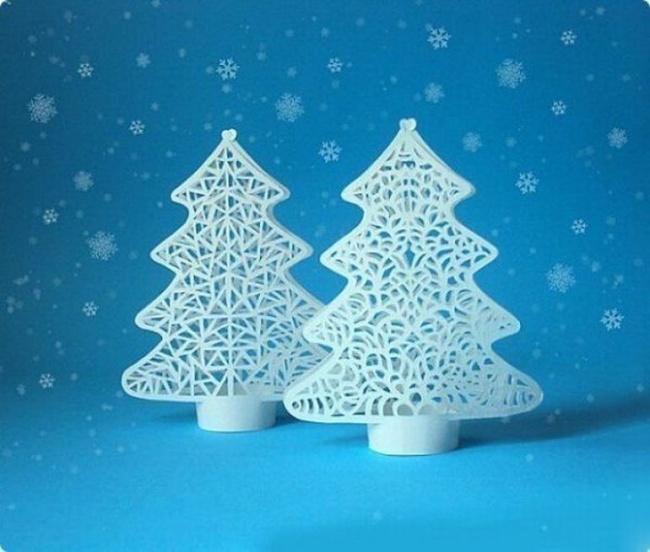 Simple garland / h2>
Bunny from a blown light bulb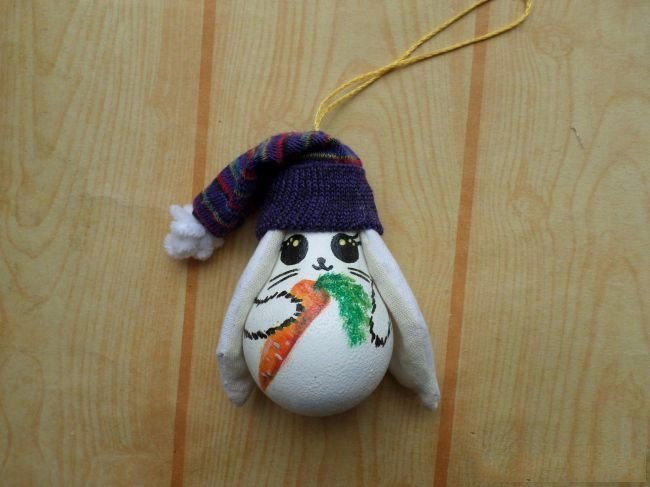 Candlesticks from empty cans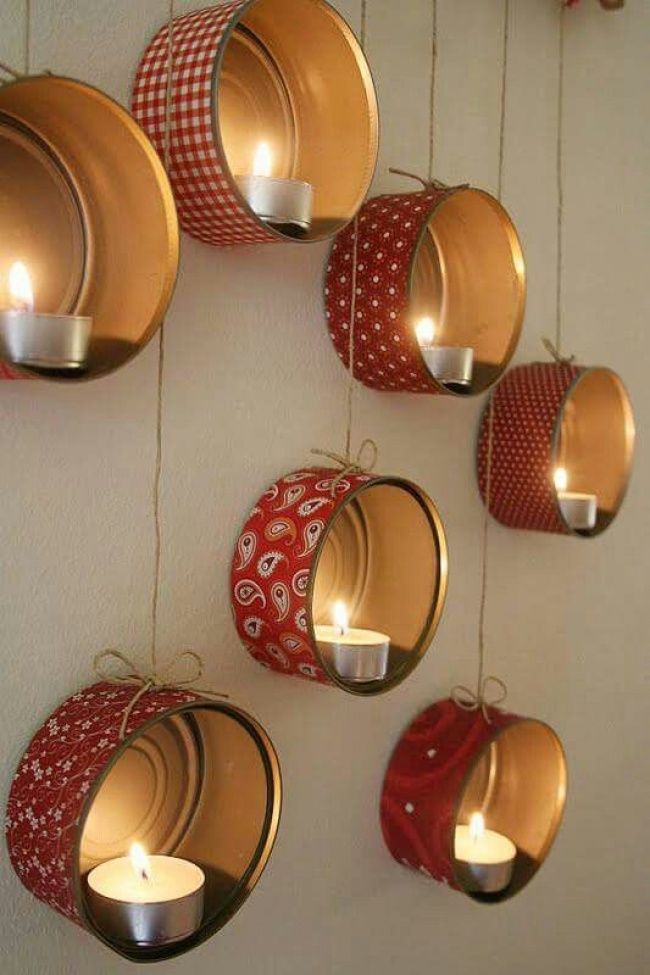 Snowflake "Darth Vader"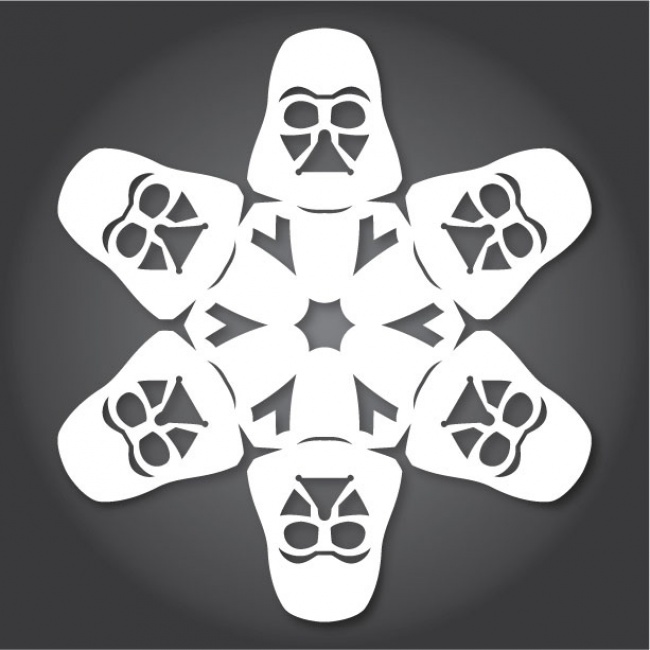 Via adme.ru