Free Blizzard - Free play on BattleNet
Proof (Proof):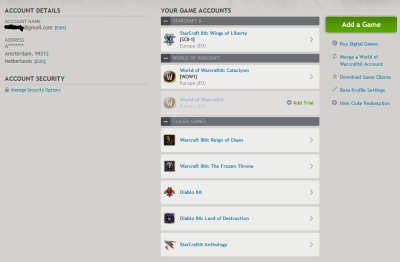 When clicked, will increase!
Do you want free dogs and mounts?
Freebies?
Free keys for add-ons?
Freebie Starcraft and other Blizzard games?
I'll help you get them for free!
1 - Register a new BattleNet account
2 - Indicate country - NETHERLANDS
3 - Actually that's it!
You probably will be interested, how can you buy all this stuff for free? I will answer you - SIMPLE!
1 - We go to the store Blizzard or just on the page of buying keys / game time .
2 - Choose the payment method Automatische Incasso
3 - In the Bank Name field enter - Postbank
4 - In the field Bank Account number - 53ххх (or 52ххх) - ххх 3 any numbers
5 - In the field of Bank Account Holders Name - What you entered when registering the account (name, surname)
* And yes, do it on the left accounts, do not try to do it on your own !!!