3G modem from PEOPLEnet
| | |
| --- | --- |
| | PEOPLEnet operator of high-speed mobile communication 3G which gives freedom of use of the Internet where it is convenient for you, and not where the wires get to. |
3G modem HUAWEI EC 122

A compact ultrathin USB modem with RUIM support is crashed.
Allows the transfer of data at speeds up to 3.1 Mbps.
It is possible to install a flash card MicroSD, which allows you to use the device as a USB flash drive.
Dimensions 77mm / 36mm / 16mm
Automatic configuration, installation and configuration of parameters
Automatic link optimization
Support voice call and send SMS messages

The cost of the modem: from 1 UAH. Up to 375 UAH.

3G modem + router Mi-Fi HUAWEI EC5805-1

A device that takes 3G Internet signal and turns it into Wi-Fi.
It is possible to connect up to 5 devices simultaneously to the Internet.
Expansion of the Internet through Wi-Fi in the apartment or office.
Free use of the Internet without cables.
Internal battery allows you to work without power
Support for memory cards.
Built-in GPS
Built-in DHCP server

The cost of the router: from 799grn. Up to 999 UAH.
Main advantages
You can use the Internet from PEOPLEnet anywhere!
After all, the wireless Internet works where others can not do it:

- on a trip and at business meetings;
- vrajonah and houses where there is no cable Internet;
- resting on the nature or on the sea;
- hunting or fishing.
High speed
Using wireless internet from PEOPLEnet, you get not only high quality of provided services, but also high data transfer speed: from 600 Kbps to 3.1 Mbps thanks to 3G technologies.
Confort connection
If you wish to connect, we will deliver the equipment free of charge to your home free of charge!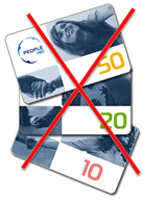 Easy account replenishment
You no longer need to buy from card distributors (plastic) to replenish accounts - PEOPLEnet users have free 24-hour access to the PRIVAT24 Internet banking system , through which you can instantly replenish your account via the Internet.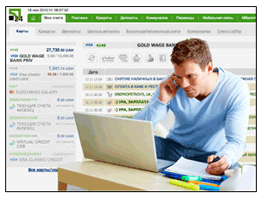 Internet banking PRIVAT24
With the help of PRIVAT24 you can, via the Internet:

Replenish mobile communications and the Internet;
Carry out banking operations;
View balances on payment cards;
Pay for utilities;
Sell ​​products and earn.
Answers on questions
Q: - I want to connect, but for me this is expensive, I do not allocate this amount.
A: - You can get a modem for free by the action "Modem for rent", and pay the subscription fee by credit card and use the Internet today, paying in small parts!
Q: - Competitors have more favorable conditions.
About: - What exactly do you prodlagayut? If you calculate the costs for the year of using the Internet from a competitor's company, then with PEOPLEnet you will win on the amount of monthly traffic!
FREEDOM: lack of wires, pegs to the site and access to the Internet from anywhere in the country.
BANK IN POCKET : 24-hour access to the system of remote servicing of your bank accounts at home, at work, on a visit, on the road.
FREE MODEM: the ability to use the Internet and not pay for a modem.
COMMUNICATION: access to their accounts in social. Networks, messengers, email, skype anywhere, any time of day.
Google Phone HUAWEI C8150

The only certified CDMA-communicator in Ukraine!

The XXI century is in your hands! Allows you to take full advantage of the 3G network capabilities - the average download speed is 400-600 Kbps. At a price of 1 kopek for 1 MB (the tariff "Bezmizhnі mozlivostі")

Capabilities! Powerful platform Android 2.2 Froyo - a huge selection of programs, support for working with MS Office documents, comfortable work with online services (google docs, skype, social networks, twitter, etc.), an excellent notebook, a convenient filter for the most active contacts in the bookmark Favorits.

Multifunctionality! The possibility of using this device as a Wi-Fi router. Simultaneous Wi-Fi connection to up to 5 devices for Internet browsing.

Availability! Saving about 800 UAH! Price: 1950 UAH! For such money you can buy only a used equipment. New at retail from 2800 UAH ... Also saving on buying a computer, since this device largely replaces it. There is a google phone - the computer is no longer needed

The cost of the device: from 1750grn. Up to 1950 UAH.