Thanks for the information provided to the site
blokiratora.net
How to remove the lock. Parking problems in Kiev. Parking tickets and penalty for non-payment
So historically it turned out that the Slavs always resisted something. They created all the conditions for resistance, and they resisted. Our people can not live without it, it's in the blood.
Now we are again created the conditions for resistance. Our "beloved" government went to anti-constitutional actions in its desire to earn.
On this site there is talk about wheel locks, which you can illegally stick, do not you have time to pay parking in the streets of the glorious city of Kiev.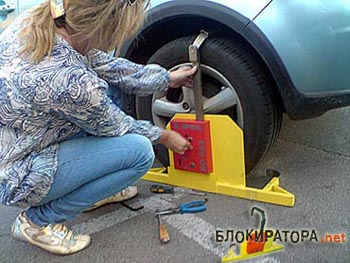 BLOCIRATORS ANTI-CONSTITUTIONAL!
Very often I hear from onlookers " and there is nothing to park where it is forbidden, not hooked ." For those who continue to think so, I'll explain again - if you park at a crossroads or a flowerbed, no one will lock you up.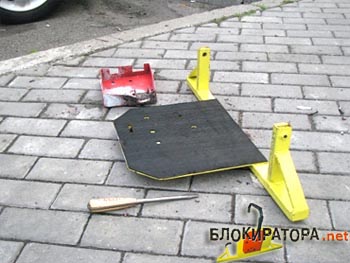 Blockers dress not those who violate the rules of parking, but only those cars, whose drivers did not prepay parking.
Hence the simple conclusion - the blockers are not designed to streamline traffic and parking, but are invented simply to "knock down the black cash" in yet another way.
Everything would be fine, we will not get used, Europe practically. One BUT, - in accordance with the Constitution of Ukraine, restrict freedom and the right of movement of a citizen of Ukraine, has the right only by law enforcement agencies by a court decision . And it's not a gang of blockers of unknown origin who have nothing to do with law enforcement.
In the blocking system everything has been thought out so that money does not go to the treasury of the city. By the way, who does not know, from the parking fee only 17 kopeks goes to the treasury for renting land. The rest - a cheat "for services" (which we did not order) and "for life" (salary of the parking man, all parkservis, etc.)
Many people find it easier to give 100 (200, 300) hryvnia to extortionists for unlocking their car. But there are others who do not want to obey the requirements of "brothers" and are ready to stand up for their rights.
We will do our best to help such people in the fight against this lawlessness.