How to properly park in reverse (scheme-instruction)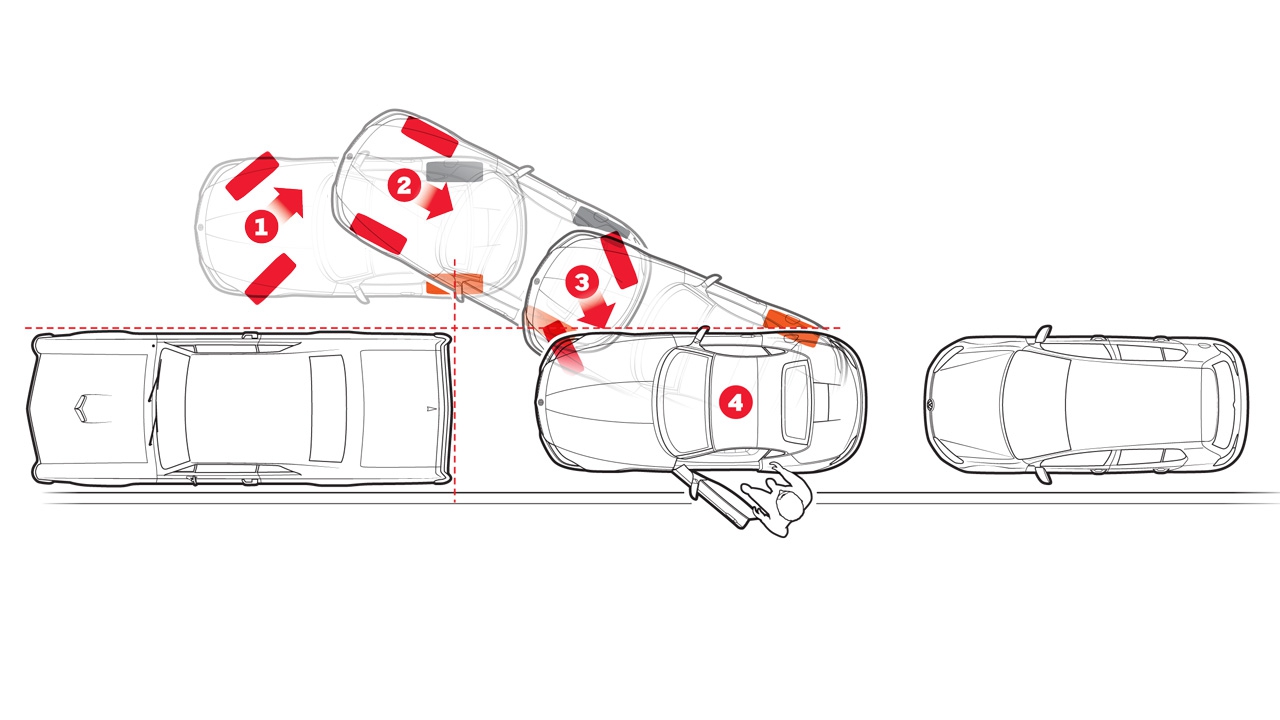 Many car owners, sooner or later, face the problem of proper parking. Not everyone in the training of car driving is given due importance to the development of this important skill or, for some reason, too little time has been allocated to teaching correct parking in the school. And then newly-minted motorists are forced to perfect their parking skills in everyday life.
One of the most common parking lots is reverse parking or so-called parallel parking . Being able to park properly in reverse, you can park your car in places where it's just impossible to stop driving forward. In any parking lot, parking lot or any other parking space, this skill will serve you an excellent service and you will feel more confident at the wheel of your car.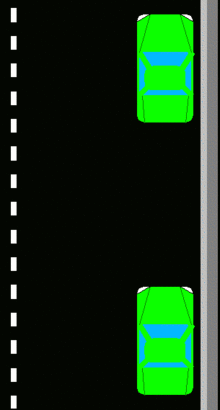 Parking (also Parking from English parking) is a technical term meaning the regular transfer of the mechanism, device, vehicle into a non-working, stationary position in the designated safe place. It can also mean the place itself; also - the process of placing the vehicle in the parking space. The most common with regard to cars.
Parallel parking - a method of parking a vehicle in line with other parked cars. Exercises for parallel parking in a motor home often cause difficulties in the exam: one or several racks (cones) are knocked down, part of the machine "looks out" for the line to the left, the mirror hangs over the line on the left.
Back-up parking scheme
Stage One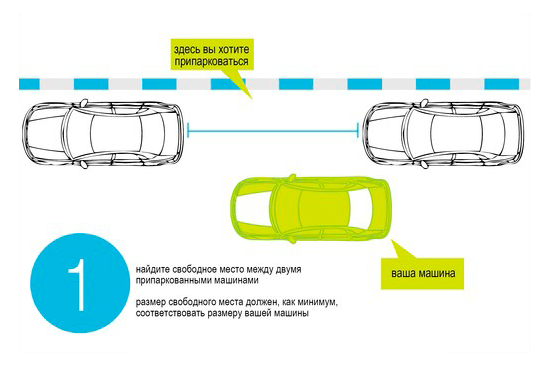 Visually determine if the selected location matches the dimensions of your vehicle.
Stage Two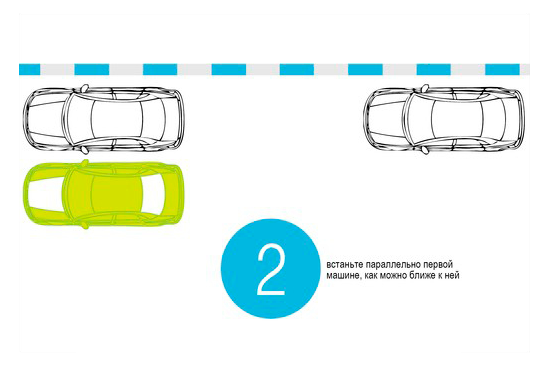 Stop next to the car behind which you will park, at a distance from it about one meter.
Stage Three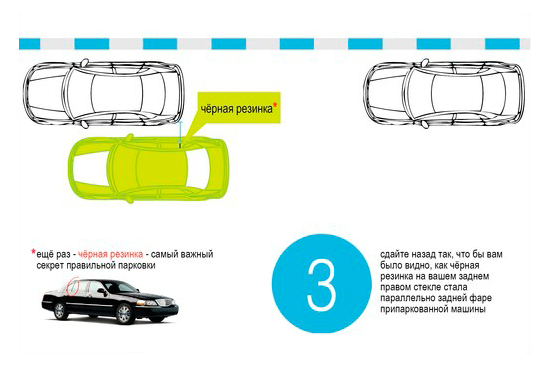 Take it back until the rear window of your car is level with the rear bumper of the neighboring car.
Stage Four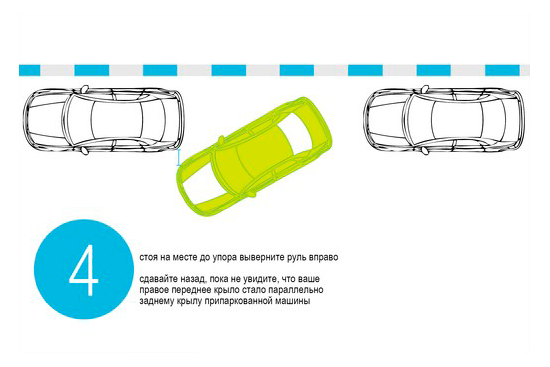 Turn the steering wheel to the right and take it back until the right front wing is in line with the rear bumper of the car in front of you.
Stage Five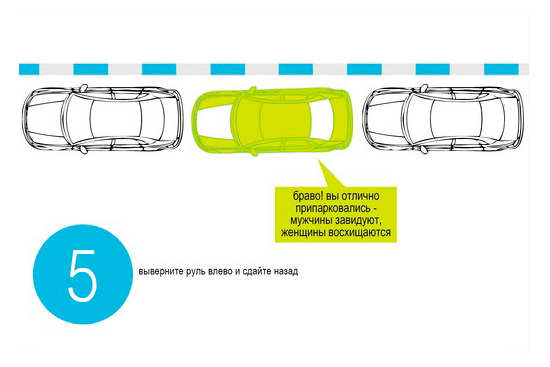 After that, turn the steering wheel to the left and end the maneuver. If you did everything right - the result will pleasantly surprise you!
We hope that these tips will be useful to you and you, without problems, correctly park your car in reverse.
Via jamadvice.com.ua