Online Prices for Gasoline, DT, Gas in Kiev and regions of Ukraine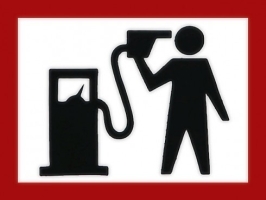 Hourly update of the current price of gasoline in Kiev and the regions of Ukraine (A-98, A-95 +, A-95, A-92, A-80), as well as diesel fuel (DT), liquefied gas. The fuel market occupies an important place in the economy of Ukraine, since the final cost of most goods depends on transportation costs.
In 2016, the cost of gasoline at refuels for 1 liter of fuel can be found by looking at our table of leading filling stations (filling stations). We publish data from the ANP, BP, BP, ONIO, Shell, WOG, Avias, BRSM, Golden Cheetah, CLO (KLO), Lukoil (LUKOIL), OKKO, OLAS, TNK (TNK), Ukrnafta (UKRNAFTA), UkrAvto, UPG, LOTOS, SOCAR and FORMULA. That is, on "AutoMania" you can always find out how much is gasoline, the price of gas at a gas station or how much is a liter of fuel in Ukraine.
To calculate the cost of gasoline in Ukraine today in rubles, it is enough to multiply the price in UAH by 2.5. Fuel prices in the Autonomous Republic of Crimea are already indicated in rubles.