You can buy beautiful car numbers legally (letter, nominal, exclusive state numbers on cars)
The notorious "cool" numbers in Ukraine can be bought completely legitimate in the traffic police.
Numbers of cars, for example, "four fives" or "four sevens", as well as a number starting with three zeros, as it turned out, are the most expensive in Ukraine. To purchase such car numbers, the owner of the car should pay a receipt in the amount of 20 thousand hryvnias to the official cashier of the traffic police.

The number plates 1111, 2222, 3333, 4444, 8888, 9999 will cost a little less — the official tax on them is 10 thousand hryvnias. The cheapest of the beautiful rooms is the one where there are four identical numbers - four sixes. It costs 7500 UAH.

A duplicate single license plate will cost 300 UAH.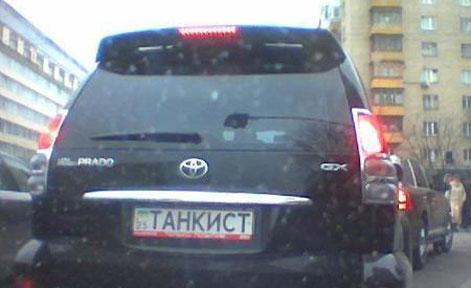 By the way, today you can order an individual license plate, which will contain up to eight characters - numbers or letters. The corresponding permission for such a sign can be obtained from the traffic police department.

Recall that the so-called preferential license plates in cars of deputies, officials, as well as law enforcement officers in Ukraine are no longer issued.

The practice of many countries in Europe, as well as the United States suggests that "cool" car numbers are sold at special auctions at certain prices.



We give an interesting example of how in England a very wealthy motorist, being a big fan of football, purchased a number on his car with the name of his favorite football team. The number "WE57HAM", which reminds the name of the famous football club "Westham", turned out to be a fan of the game of millions at an auction of 120 thousand dollars.

Although "beautiful" numbers are sold quite legally at the traffic police, employees of these bodies sin in organizing a kind of business selling "beautiful" numbers. Known practice in the traffic police, when the "cute" numbers are postponed, so to speak, until better times. The situation is as follows: a person who is eager to "wear beautiful numbers" goes to a traffic police officer who can help such a client, of course, for a fee. If a motorist does not have specific preferences for a car number, they say "so that tsiferki were successfully arranged," a whole list of numbers is offered to such a client. It remains only to show a finger - and within a few days the number will show off at the owner's car. There are cases more difficult when the car owner, for example, puts a difficult task - to find several numbers with the same numbers, but different series (for example, on your car, wife and son). And this task can be carried out by traffic cops-businessmen. Again, it's hard to talk about the fixed cost of such services, since each case is private and individual. Some agree through intermediaries for one amount, others - directly, which is already cheaper. Communication is important here, gentlemen, however banal it may sound. The only thing we can advise is that if you decide to purchase a number "for pull", you should have at least $ 200 in your pocket.

But do not be upset, because you can become such a happy motorist who does not have to pay for a "beautiful" number (with repeated two or three digits). Sometimes these cute numbers can give at no extra charge.

As you know, in Ukraine, the government numbers of the series "MI", "BP", "KM" were canceled. such truly trump license plates. But now you can find cars with this kind of numbers, which are freely driving around the territory of Ukraine. Why is this happening, and for what reason do cars drive with numbers prohibited by the Law? This is a question for the relevant authorities.

Purchase "cool" numbers - semi-legal way

You can buy beautiful numbers in Ukraine in a semi-legal way. In the global Internet, websites are full of ads for the sale of so-called "cool" numbers, while they will not take a lot of money for the services, according to their assurances. By calling one of the similar companies offering services of selling "trump" numbers, our journalist's call was kindly answered by a pleasant female voice, which immediately began to explain the circumstances of the case, promote "beautiful" nominal numbers, which of course will please the eye car owner and in some magical way will raise our authority in the minds of colleagues and friends.





For the registration of a beautiful car number, very little is required, according to the words "firm": a copy of the T / C registration certificate (technical passport), a copy of the client's civil passport. Further - more: the application for receiving a "trump" number is made by the merchants themselves, but there is one small but - the prepayment for beautiful numbers is 80% of the total cost, and better - 100%.

What do such enterprising businessmen offer? Name number containing Russian, Ukrainian and Latin letters, numbers, spaces. You can even "stick" the image at the request of the client at the right end of the car number. Our "acute" question - whether obscene words can contain numbers, we were told that even with a strong desire - they would not be able to help with this (to be honest, we thought that for big money even this is possible, alas).

When we started talking about the cost of a beautiful number from numbers, we were kindly invited to come to the office of the company and get acquainted with the prices for such services. Then came the phrases: "It all depends on the numbers themselves, the number of repetitions, the production time of numbers, etc." In general, we still managed to find out the price for "cool" numbers, it starts from 2500 UAH. and extends exponentially.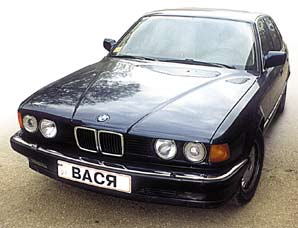 Also one of the ways to stand out from the total mass can be the possession of the so-called "nominal" numbers. The meaning that these car numbers carry may have a completely diverse background. For example, a name plate, name, surname, nickname or any other word, company logo, etc. All this is spelled out in GSTU 4278: 2004 "Vehicle license plates", as well as approved by the State Committee for Technical Regulation and Consumer Policy. As a rule, the customer who wants to get the registered numbers should be aware of the terms of this procedure:


number must contain from 3 to 8 characters;
the first character must be a letter;
number can not contain more than 5 digits;
Letters in Ukrainian, Russian, Latin, as well as numbers, hyphens, spaces and graphic signs are allowed;
signs cannot copy official numbers of national or international significance, contain obscene language;
If the license plate begins with two letters, then they should not be identical to the combination of letters that are used in the designation of administrative-territorial affiliation.


How much is the pleasure to get a nominal number?

The cost of manufacturing and approval of the layout of the car's license number:


3 characters (letters, numbers) - 100 UAH;
each subsequent character (up to 7) - up to 30 UAH;
graphic sign - up to 300 UAH;
computer design services - up to 150 UAH.


The cost of manufacturing the plate itself:


3 characters - up to 720 UAH;
4 characters - up to 830 UAH;
5 characters - up to 920 UAH;
6 characters - up to 1000 UAH;
7 characters - up to 1150 UAH;
name signature and graphic sign - up to 1500 UAH;
urgent production (15 days) - double tariff.


With registered license plates on cars and many celebrities are seen. So, the Georgian footballer of the Italian "Milan" Kakha Kaladze in Ukraine travels with the KAHA numbers, the Olympic Champion Yana Klochkova was generally presented with a car with already prepared nominal numbers. They depict the inscription "YAN" and 3 medals: two gold and one silver. Name numbers are often contrary to the laws of security. For example, the Kiev mayor Leonid Chernovetsky in the recent past traveled in a car with the number "PRAVEX", but then changed the loud number plate to the serial number 538-07KA. Donetsk businessman Rinat Akhmetov wished that his two Mercedes cars featured numbers that were separated only by the positions of the letters - "KA" and "AK".



The largest collection of photos of nominal numbers http://asasad.io.ua/album1638


The order of special license plates http://www.sai.gov.ua/ufiles/individ.pdf


About the zatverdzhennya about the order of the vovodnya, vidachi that the area of ​​license plates of transport parks, scho vigotovlyayutsya on іndivіdualne zamovlennya vy vlasnikіv http://zakon.rada.gov.ua/cgi-bin/laws/main.cgi?nreg=z1379-07&p=1253206621363465