What does the position of the hands on the steering wheel
Sure, you and without us know how to properly hold the steering wheel.
But judging by the number of drivers driving one hand, fingers, teeth, nails and other parts of the body, in Ukraine there is a certain problem with the correct grip of the steering wheel.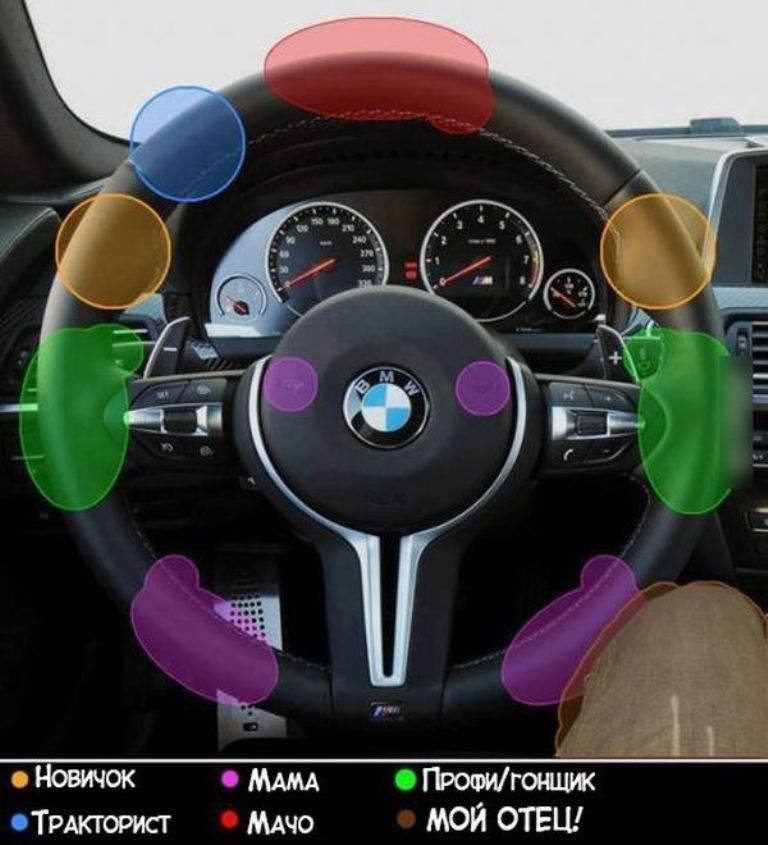 It is possible in other words ...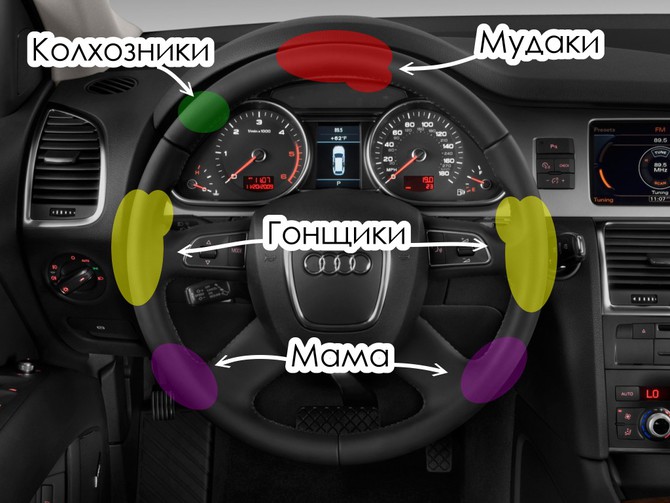 Recall that the correct grip steering is the position of 3-9 or 2-10, watch face.
With proper taxiing (there is a steering wheel rotation algorithm), the steering wheel is taken in three places 3-9-6 (6 at the bottom).
From position 3-9 or 2-10 the most effective single-handed swinging movement. Grip 3 turn left grip 9 turn right.
So you can drive through the entire city without interceptions ... From these provisions, the "classic snake" passes through the training.