How to prepare for a long trip?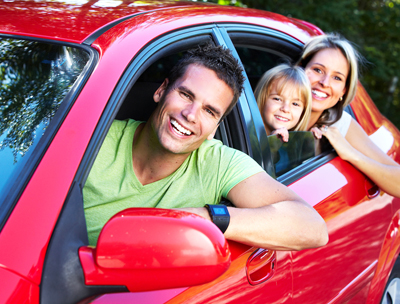 If you are going on a trip on a private car, going on a business trip or decided to go to relatives in another region, the following tips will be superfluous for you and will allow you to avoid some unpleasant situations.
In any distant journey by car you can not go without having prepared. Of course, sometimes there are emergency situations that simply make us without hesitation sit behind the wheel and jerk for thousands of kilometers. For this reason, you must always be sure that your car will never fail and monitor its condition. But, fortunately, such cases are rare, and most long-distance trips are planned in advance.
Firstly, it is necessary to provide some information about the upcoming route (length, road condition, etc.), especially if you are traveling for the first time. Navigator in this situation will help necessarily, it is only necessary to install the latest maps.
Secondly, pay attention to the car. It is desirable to carry out a full-scale maintenance with the replacement of oil and other consumables. Any minor repairs from the category "for speed does not affect" necessarily! It will be sad if the first symptoms of any malfunction develop into a serious break somewhere on the track. On worn-out tires on a long trip it is better not to go, but also to put absolutely new tires for a couple of hours before departure, too, can not. They must pass at least a small break-in. Check the headlights, parking lights, battery condition, if necessary, pull up the generator belt and pay attention to the wear of the wiper blades - the weather can present its surprises.
Now about that, without which in a long march-throw on the car can not be sent. The standard set of motorists (cable, emergency stop sign, fire extinguisher and first aid kit) is called "standard", everything is clear here. In the first aid kit, add those medicines that help you with headache or food poisoning. The above-mentioned navigator will help you not to get lost on an unfamiliar route, the video recorder will also be superfluous.
Is the car no longer new or has a large mileage? It is possible that on the road the engine will eat up oil, so take a serving for refilling. It will be useful to complete the machine with cotton working gloves, they will help out very much when replacing the wheel. If the trip is on roads with poor-quality coating, it is advisable to take care of the second spare wheel (at least about the so-called dokatku) or tire medicine chest. Supply the machine with a portable set of tools, wires for a cigarette, a spare lamp or fuses, and then you never know. It may not be useful details, but the soul is calmer. Well, without the n-th amount of money on the trip can not be sent.