#EuroMajdan # євромайдан Chronicle 11/09/2014
UPD: 11/09/2014 The cynicism of NTV's lies is off scale: the TV channel has issued atrocities of Russian terrorists for the atrocities of the Right sector. PHOTO 18+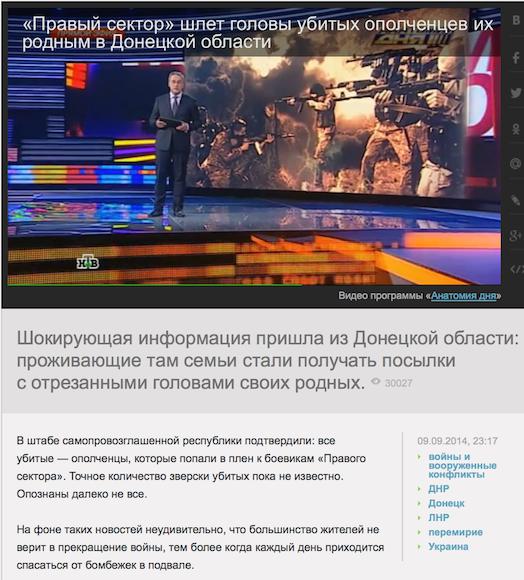 The Russian NTV channel, in its false propaganda, outdid itself by extorting the atrocities of terrorists in the Donbas for the atrocities of the Right sector.
"Do you remember how the shocking photos of the cut off heads appeared in the" ARMY NOVOROSSII.STAHANOV "group, where the terrorists boasted that they send the" punitive "heads to their relatives?
Attention! Photo is not for the faint-hearted!