#EuroMajdan # євромайдан Chronicle 12/01/2014
UPD: 12/01/2014 Kiev is waiting for the next Veche on the Maidan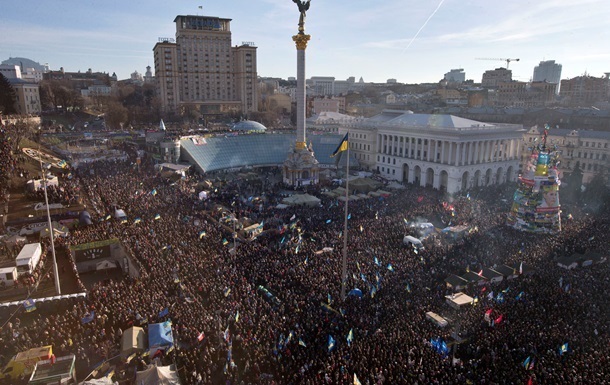 Today, on January 12, the next People's Veche will be held on Independence Square, the press service of the Batkivshchyna informs.
During the Veche, speeches of opposition leaders and public figures are planned. It is planned that the plan of actions of the Maidan will be announced from the stage for the near future.
After the rally, a concert is planned with the participation of Taras Chubai, Ivan Ganser, Alexei Mochanov, Madheads, Mandri, Atmosphere.
It is also known that the opposition intends to urge the largest enterprises of Ukraine to hold a preventive strike on January 24 in case the authorities fail to fulfill the demands of the opposition until January 21.
As you know, in Kiev and other cities of Ukraine there are actions of public activists and opposition under the common name of Euromaidan, which were provoked by the government's decision to suspend the European integration on November 21.
UPD: 12/01/2014 Activists of Avtomaydan strike Mezhyhirya and traffic police with summonses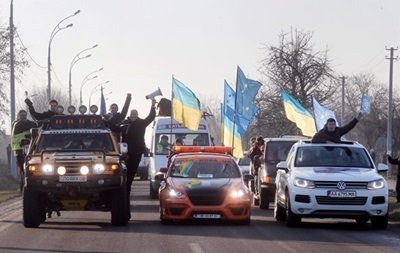 Today activists of Avtomaydan again plan to make an auto rally to the residence of Ukrainian President Viktor Yanukovych.
"We are going to hand over the agenda to Mezhyhiria.On the way all traffic cops and law enforcers will also hand in the summons to the people's court on Maidan," the initiators of the action inform.
"Specifically for law enforcement agencies we inform: in addition to Mezhyhiria, we will go to several more hot spots, we will not give it a rest," the activists note.
For the first time, the motorcade with activists left for Independence Square on December 29 to hold a rally near the presidential residence of Viktor Yanukovich in Mezhyhiria. It was planned that Avtomaydan will take a note to Mezhyhiria from the Maydan to the President of Ukraine Viktor Yanukovych.
In turn, on January 5, participants of Avtomaydan picketed the house of the head of the Ministry of Internal Affairs of Ukraine. 150 activists arrived for an hour in about 40 cars.
On the way to the mansion, traffic policemen tried to stop the convoy members one at a time, after which the cars overtook the convoy and again stopped the activists' cars.