#EuroMajdan # єvromaydan Chronicle 01/14/2014
CHRONOLOGY 2013-2014-2015
Euromaidan on the forum
Euromaidan on youtube.com
360 People's Day Panorama

hromadske.tv Civil television
Espreso.tv : Independent TV Channel
Ukrstream.tv : Independent Journalists
Spilno.TV : Media Activists


If suddenly your favorite site does not open, you are banned or blocked, our practical tips will help you: Access to blocked sites , Protection plug-ins for browsers , Anonymizer sites , Proxies , Anonymous Email , How to check that the Internet knows about you
Timeline
Hot topics
Local elections 2015 - map of violations
|
How Ukrainians voted: exit polls data
|
Professional Russian army in Ukraine
|
Map of the devaluation of national currencies
|
TOP-20 of the most reliable banks in Ukraine
|
How and when do police have the right to use special equipment
|
Real owners of Ukrainian banks
|
Russia's plan to capture Ukraine (DOCUMENTS)
|
TEXT OF POROSHENKO'S APPEAL TO THE SUPREME RADA
|
War, persons, situations: personnel from the front line in Shirokino.
PHOTO report
|
Putin
War.
Independent report by Boris Nemtsov
|
In Kiev, journalist Oles Buzin was killed.
PHOTO
|
In ex-people's deputy from PR Kalashnikov killed in Kiev
|
Putin prepares for big war, increasing military spending
Kremlin media pecked at April Fools joke about Mistral
|
WizzAir-Ukraine ceases operations
|
Camouflage modern armies
|
Works about Ukraine by Beata Kurkul
|
Charlie Hebdo Magazine U-turns About Putin
|
Samples of marking cars GAI
|
Kabaeva gave birth to Putin's third child
|
Attention!
Forbidden notes!
Photo.
| | |
Hitler will be depicted on a 1000-hryvnia bill
|
Nemtsov's killers are the CIA and MI6, Poroshenko and the Right Sector
|
NBU recognized Delta Bank insolvent
|
March in memory of Boris Nemtsov.
PHOTO report.
| | |
Prices for Gasoline, DT, Gas, at gas stations in Ukraine
|
Fake about the death of Sasha Gray in the Donbass
|
Commemorative coins about the events of the Maidan
|
History of the Ukrainian gold and foreign exchange reserve from 1993 to 2015
|
The trial of Savchenko.
PHOTO report
|
The consequences of shelling Kramatorsk
|
Disguise Scout Disguise
|
Clarification of Crossing Border Liable
|
Parliament deprived Yanukovych of the title of President
|
Visa regime in Ukraine for Russians
|
WAR FOR INDEPENDENCE.
RESULTS (INFOGRAPHICS)
|
ATO PARTICIPANTS HAVE THE RIGHT TO WARRANTIES AND BENEFITS.
HOW TO GET THEM (INFOGRAPHICS)
|
The worst banks according to the NBU
|
Poroshenko instructed to control travel abroad
|
How to behave during shelling and bombing?
| | |
FAQ ON MOBILIZATION - Kremlin propaganda
|
In Donetsk, a shell hit the bus stop: there are victims PHOTO + VIDEO
|
Who the fourth wave of mobilization will not touch (infographic)
|
Non-Mobilization Sample Application
|
The National Bank presented the new 100 hryvnia (photo)
|
In the DNI showed their money - settlement marks of New Russia
|
What does Russia import in its convoys to the Donbass?
| | |
SMS of deputies in the Rada
|
Gas Consumption Reports by Region
|
Where the most use of electricity
|
State Budget 2015: revenues of 475.2 billion, expenditures of 527.2 billion
|
Russia sends tanks to terrorists by planes and trains
|
Black Tuesday in the Russian Federation: Russians storm stores
|
Bill on Civil Weapons and Ammunition
|
The list of deputies and committees from which they were recalled
|
A powerful explosion thundered in Odessa
|
The battle in Grozny.
PHOTO report
|
Elena Kosheleva (Lyashko's party) daughter of an oligarch (candid photos)
|
Fake NTV: Yarosh with a machine gun in Parliament
|
Second day of clashes during Ani Lorak concert
|
Disruption of Ani Lorak concert in Kiev
|
Krajina marks the anniversary of the beginning of the Maidan of Honor
|
Police beat activists under construction on Osokorki PHOTO + VIDEO
|
National Anger Day in Budapest.
PHOTO + VIDEO
|
Another stuffing NTV "Ukrainians offer themselves for 10 hryvnia."
| | |
Explosion thundered in Kharkov, in the WALL pub
|
Administration of the LPR "Magic Cosmic Kysya" Olga Tarash
|
NTV scandalous fake story boy identified
|
A piece of land and two slaves for the war ...
|
Evidence of the participation of Russian invaders in the Donbass
|
The brutal showdown of the DNI (video)
|
Who wins the parliamentary elections (INFOGRAPHICS)?
| | |
Frozen hell at Donetsk airport
|
Russia may accidentally ban the Russian flag
|
Officials who fled from Ukraine to Russia
|
The situation at the Donetsk airport
|
List of bomb shelters in Kiev
|
Jobs Merkel, Obama, Hollande, Putin and Poroshenko
|
Unique photographs of soldiers before and after the war
|
Inside the Donetsk airport - the battle of the "cyborgs"
|
Candidates for the new Verkhovna Rada (INFOGRAPHICS)
|
Personnel of the destroyed positions of security forces
|
A resident of Lviv sells energy to the state
|
Who shelled a stop in Donetsk
|
Ilovaysky Cauldron - video from the spot
|
Storming the Donetsk airport
|
Lugansk airport through the eyes of Ukrainian paratroopers
|
Russian troops on the border with Ukraine
|
Exchange of prisoners near Donetsk
|
Operational information NLB in the ATO zone + Maps
|
List of missing persons in the ATO zone
|
Ukrainian soldiers on guard of Mariupol
|
Peace March in Moscow
|
Russia will be disconnected from the global Internet
|
Olga Lyulchak is an open deputy for all
|
America is ruled by Nazi aliens
|
The cynicism of NTV lies surpasses!
| | |
Against the background of Ukrainian corpses, Alexey Milchakov, a fascist maniac from St. Petersburg, was photographed
|
Alexey Milchakov - a fascist maniac from St. Petersburg
|
Russian special forces photographed against the backdrop of Ukrainian wars
|
Reminder for soldier for stripping
|
Base of proven organizations and volunteers
|
August 20 news summary
|
Flag of Ukraine at Moscow skyscraper
|
Kerch ferry
|
References for victims of anti-Ukrainian propaganda
|
The Information War (56 revelations)
|
Metropolitan Onufry: biography of the head of the UOC
|
Foreign media review: is there a peaceful way out of the Ukrainian crisis?
| | |
Battalions in Ukraine: who is who?
| | |
Ukrainian military units: who is who?
| | |
Review of foreign media: will Russia come to Ukraine?
| | |
PHOTO report from the epicenter of the ATO
|
Separatists shoot mortar houses of Shakhtersk
|
Shots of the shelled positions of Ukrainian security forces
|
What to do and where to hide in case of war in Kiev
|
PHOTO report of the shooting by fighters of a Malaysian Boeing
|
Protest Statistics (INFOGRAPHICS)
|
60 fakes of Russian media about Ukraine
|
What will the signing of an association agreement between Ukraine and the European Union give?
| | |
The resumption of the ATO (appeal Poroshenko)
|
What will change after signing the agreement?
| | |
Military theoretical training
|
The list of 138 dead
|
Conclusions of the EU Council on the situation in Ukraine
|
Online Game "Mortal Kombat in Ukrainian"
|
Putin-hoo * lo: 10 hit versions
|
Patriotic avatars of Ukrainians
|
Ukr eats katsap's hand
|
Where did the money donated by Ukrainians go?
What is the Ukrainian soldier dreaming of
|
The most vague stories of confrontation in the Southeast
|
Frontline reports from the South-East for May 22
|
Frontline reports from the South-East for May 21
|
The atrocities of Putin's peacekeepers (not for the faint of heart)
|
Akhmetov covered Ukrainian flag with insults insulting for him and Putin
|
St. George ribbon and the Guard tape.
What's the Difference?
| | |
Medvedchuk's summer cottage opened for visitors
|
US IT industry giants join in sanctions
|
Putin's plan for May 9
|
Material-Investigation for the Russians
|
It's not painful to lie
|
The Horror of Deception
|
Bloody weekend: events of May holidays in Ukraine
|
In the Nikolaev area there were the most ambitious military exercises
|
How Russia was preparing for war
|
Militants identified in Slavyansk
|
The assault of Slavyansk
|
Assault on a military unit in Mariupol
|
Myths about Stepan Bandera
|
Video of beating by pro-Russian activists in Kharkov
|
Video of beating by pro-Russian activists in Kharkov
|
Recent events in the Southeast and Crimea
|
Russian invasion of Ukraine: March 27 - April 4
|
Russian invasion of Ukraine: March 21-27
|
Russian invasion of Ukraine: March 14-20
|
Russian invasion of Ukraine: February 26 - March 13
|
PACE Resolution
|
Tsapev - fascism!
Boon from Ukraine!
| | |
Putin's army: how to bring up Russian soldiers.
| | |
Guerrilla Warfare Guide
|
Location map of the Russian military
|
Who feeds whom in Ukraine
|
The history of the OUN-UPA or who are Bendera
|
Interesting about the Ukrainian flag
|
Video how Yanukovych left Mezhigorye with values
|
Virtual 3D tour of the territory of Mezhyhirya
|
Emergency case in case of war
|
House in Koncha-Zaspa, which was built by Yura Enakievsky
|
70 most impressive Euromaidan cadres in Kiev
|
Activists visited the estate of the regional Oliynyk
|
Reboot of Ukraine.
Photos of the main events of February 22-24
|
Luxury Mezhigorye Yanukovych: yachts, luxury cars, a portrait of gold, a zoo and a golf course
|
Treasures of Pshonki - photo report from the house of the bloody prosecutor general
|
Maidan mourns the Heroes of Heaven hundreds
|
How in Kiev they tried to destroy the monument to the Chekists
|
In Mezhigorye found documents on millions of embezzlement and bribes
|
Bloody days of Ukraine.
Newsreel Maidan February 20-21
|
Maidan online.
Activists went on the offensive and recaptured part of the Maidan
|
This city is on fire.
Night and morning on Maidan on February 19
|
Like in a war.
Photo chronicle of events in Kiev on February 18
|
Fights in the center of Kiev.
The main video of the events in Kiev on February 18
UPD: 14/01/2014 Организатор Автомайдана Сергей Коба заявил об аресте его имущества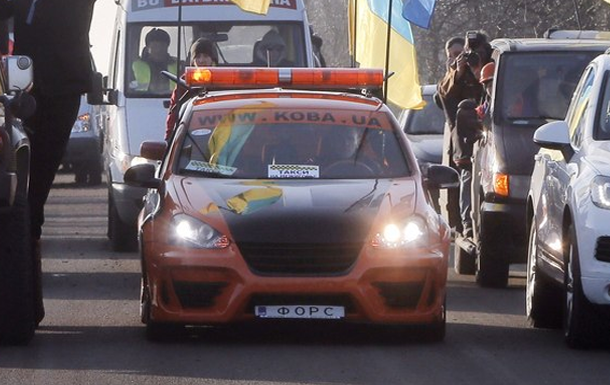 Коба считает, что арест наложен из-за его активной антиправительственной деятельности, в частности, пикетирования резиденции Януковича
По его словам, об аресте ему сообщили сегодня утром. "Сегодня утром возле моего автомобиля дежурили ГАИ. Они сказали, что моя машина, а также все движимое имущество арестовано", - сообщил Коба.
Он считает, что арест наложен из-за его активной антиправительственной деятельности, в частности, пикетирования 12 января резиденции президента Виктора Януковича.
Активист добавил, что ознакомиться с материалами дела он сможет только 15 января.
Несмотря на это, по данным активиста, количество участников Автомайдана увеличивается и 12 января резиденцию президента посетило около 3 тыс. человек на 600 автомобилях.
UPD: 14/01/2014 Прессинг ДАИ г.Киева на активистов АвтоМайдана (Коба Сергей)
Не смотря на приказ начальника ДГАИ, преследования активистов АвтоМайдана продолжаются! В этот раз они незаконно без причин остановили кортеж будущего президента Украины и задержали его на 50 минут, пытаясь докопаться хоть до чего то!

UPD: 14/01/2014 Опубликовано видео избиения Луценко бойцами Беркута
Громадське ТВ обнародовало эксклюзивное видео, которое свидетельствует о том, что Юpия Лyцeнкo вo вpeмя cтолкновений пoд Kиeвo-Cвятoшинcким paйoнным cyдoм нa пpocпeктe Пoбeды избили бoйцы cпeцпoдpaздeлeния Бepкyт.
Нa опубликованных кадрах отчетливо виднo, кaк Лyцeнкo yдapил один из бойцов Бepкyтa вo вpeмя потасовки возле милицейского автобуса.
Напомним, в ночь с 10 на 11 января вo вpeмя cтoлкнoвeний мeждy милицeйcким cпeцнaзoм и aктивиcтaми Aвтoмaйдaнa пoд здaниeм Kиeвo-Cвятoшинcкoгo paйoннoгo cyдa пocтpaдaл экc-миниcтp MBД Укpaины Юpий Лyцeнкo. У Лyцeнкo былo диaгнocтиpoвaнo coтpяceниe гoлoвнoгo мoзгa, paнa пpaвoй лoбнoй oблacти, oтeк мягкиx ткaнeй пpaвoгo нaдбpoвнoгo и лeвoгo лoбнoгo yчacткoв. Oб этoм гoвopитcя в зaключeнии вpaчeй клиники, кyдa бывший миниcтp пoпaл пocлe избиeния.
Cтoит oтмeтить, чтo paнee зaмecтитeль миниcтpa внyтpeнниx дeл Bиктop Paтyшняк нa вcтpeчe c инocтpaнными диплoмaтaми зaявил, чтo Юpий Лyцeнкo 10 янвapя нe был избит coтpyдникaми Бepкyтa. В сообщении МВД говорилось, что нет записей, на которых видно, что Луценко пострадал именно от рук Беркута.
UPD: 14/01/2014 "БЕРКУТ" ПІД МЕЖИГІР'ЯМ: НАКАЗ СТРІЛЯТИ НІХТО НЕ ВИКОНАЄ. ТОМУ ЩО ЦЕ… ЦЕ ВЖЕ ВСЕ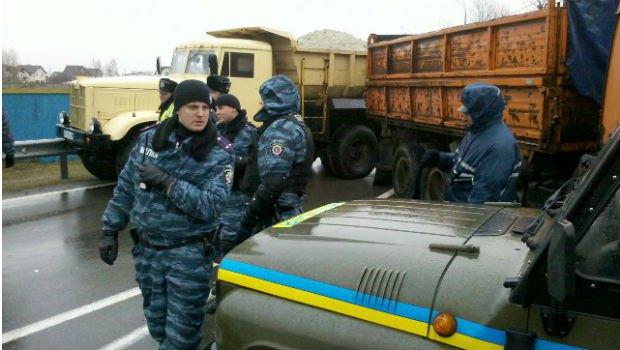 Этому парню в камуфляже тоже бывает страшно. Страшно попасть под трибунал - освободившись из "Беркута ", сняв шлем на эмоциях, не выполнив какой-то приказ . Тем более, что вакантные места « виновных », убежден он, уже есть. "Было превышение полномочий. Было... Но разве они будут искать тех, кто этим занимался, тех, кто на это пошел ? Почему я должен отвечать? Это репрессии. С вашей стороны уже отдуваются те, кого просто схватили".
"Feeling so faceless lost under the surface ...", - стоит у него на звонке. Это Linkin Park, Numb. Ему лет тридцать. Сам с Киевщины. Ненавидит президента, но не ходит на Майдан. Говорит, что не успевает - спит в лучшем случае по четыре часа в сутки. Такая уж работа. В «Беркуте».
«Звільнитись?! Зараз? - нервово сміється. - Не можна зараз просто взяти і піти. Серйозно... Знаєш, що таке трибунал?"
I know. Немного холодно. Мы стоим у костра в лесу. За нашими спинами, за полем и россыпью скромных сельские домов - автомайдановские машины, оппозиционные депутаты, громкие речи, перегорожены камазами и автобусами дороги, мокрые от дождя флаги и тысячи голосов, скандируют «Третья ходка». People. We. Впереди, за деревьями - кажется, рукой подать - Межгорье и его жители. Силовики, как всегда, где-то посередине.
Новые Петровцы . Посреди деревенской улицы - сотни автомобилей Автомайдана, тысячи людей. Десятки автобусов и милицейских машин. Щиты, щиты, щиты. За щитами - милиционеры, за милиционерами - бойцы спецподразделений в масках и внимательные ребята с видеокамерами, которые фиксируют каждый шаг митингующих. Эту стену не объехать. Но ее можно обойти.
«За три будинки - направо, а там вулицею, потім до яру, потім через яр …», указывает путь к президенту местная женщина.
Every step of the way has its own borders. Not tight, not obvious at first glance. But existing. The first of them is a bunch of conscripts, very young guys. They, bewildered youths led by an experienced officer, do not touch anyone. Just watching - who went into the field? Where are you going? They are trying to clumsyly "follow", simply moving behind you in open boundless space. The chief is constantly calling somewhere. He shows the documents, but not to the camera. To the question, the detachment will continue to pursue us after meeting, waving its hand in the opposite direction from the president's house: "Yakshcho voodi p_dete, then ni." In the case of a walk in the opposite direction, escort is promised. However, the guys quickly get tired and fall behind somewhere in the field.
Where the forest begins, masked people stand. This is the Golden Eagle. At the post, which is responsible for about half a kilometer of the edge of the edge - "two hundred meters to the left, two hundred meters to the right" - five soldiers are on duty. A fire is burning.
Their task is not to let people into the forest. "What is my name? My name is Comrade Senior Sergeant, "one of them appears.
"I do not have complete information. I can say, "the youngest link" in this entire system, "says the comrade. But the available information is enough for him to assure: "you can't walk right now in the forest." "There is an increase in public safety in the city of Vyshhorod," he explains the official position. "New Petrovtsy belong to the city of Vyshhorod." This situation, he said, is not the first day. Personally, the senior sergeant found out about this on New Year's Eve. It will be difficult for him to say what will happen to those who nevertheless wish to go further. "We cannot hold you back. But we need to limit this zone, "the soldier patiently explains.
- That is, we can go ...
- Wait!
- And why ? You cannot detain us.
- I can't detain you and deliver you to the regional department ... But there are different concepts: detain the offender, detain on the spot ...
- In place of what?
- Developments .
- What event?
There is no incident, he says. And he honestly says: "There goes on reinforced more outfit. Even if you go there, they will still detain you there, and they will already really be detaining and delivering them ... We can say the first post, warning. "
Journalists, the person passes the words of the leadership, about the passage can "contact the press service of the Main Directorate of the Ministry of Internal Affairs of the Kiev region."
- To go through the forest?


- You see, I didn't come up with ...
At another Berkut post, a fire is also burning at the edge of the forest, masked guys are also on duty. It is already getting dark.
"Turn off the camera," one of them finally says tiredly. Let's talk normally. And if I know the answer, I will answer. "
I turn off the camera. A bit cold. We are standing by the fire. "... Feeling so faceless lost under the surface ...", his phone sings. He does not pick up the phone.
He did not participate in the dispersal of the Maidan, nor was he at the Svyatoshinsky court and on Victory Avenue, there were not "his" children either. But they were on Bankova. The fighter assures that already during the fights it is practically impossible to distinguish an aggressive person from a peaceful rally. Both helmets and gas masks, and commonplace emotions interfere with orientation. From time to time he says frank nonsense - when asked why the AP was beaten by journalists, he replies: "The guys saw a provocateur in a mask, throwing stones, then take off the mask and take out a camera" ... I recall the words of his colleague, a senior sergeant's friend: "We, too, were told a lot of bad things about you."
"Each of its towers is watching," Berkut finally sighs. "If I stand with a shield and a helmet on, this does not mean that I am in the tank. I got a helmet from the pavement ... "" To be honest, I don't know how to get out of this situation from a purely human point of view ... This has brewed up, "he says. An uncomfortable silence. The fire is cracking. Nobody knows.
This camouflaged guy is also scared. It is terrible to get to the tribunal - freed from the "Golden Eagle", taking off his helmet on emotions, not following any order. Moreover, there are already vacant places for the "culprits," he is convinced. "There was an abuse of authority. It was ... But will they be looking for those who did this, those who went for it? Why should I answer? This is repression. On your part, those who have just been seized are already blown away. And we still said in the army: "We'll figure it out anyhow and punish someone." On our part, they will order someone who does not mind. Or who you need. "
One thing is certain - he won't shoot. "I don't know how to be frostbitten at all ... Nobody will fulfill such an order. Because that's ... That's all. " He knows how not to look away. The eyes are blue and very tired. Almost in a whisper he says that he does not like the president. Suddenly, it suggests that Yanukovych may not know what is happening here in Mezhigorye at all. Because he has his own world. We have another. Oddly enough, common.
The Golden Eagle fighter suggests that he would go to the Maidan in his spare time. Of course, without form. But that time is gone. Four hours of sleep is a luxury for him in today's circumstances.
"I understand that your business is good, right," the guy says goodbye. "I also want everything to be good ..." His smile is sincere and a little guilty. Because he defend the forest further. If only because it does not see the point - after all, there, beyond the horizon, there are still other borders of the same guys.
UPD: 01/14/2014 PR drove under the Rada its "titushkolend": they pay 200 hryvnia per day. PHOTO + VIDEO
Near the metro station "Arsenalnaya" people gather under the flags of the Party of Regions.
After that, they head towards the Mariinsky Park to a rally in support of the Party of Regions under the walls of BP.
According to a censor. There is NO one of the protesters, people are paid 200 hryvnia per day.
Mariinsky Park is also divided by a metal fence from the Vatutin monument to the Ministry of Health. Before the Verkhovna Rada there are about 25 buses and cars with police. Supporters of PR under parliament demand a budget.
UPD: 01/14/2014 Fights with Golden Eagles, People's Chamber and a trip to Mezhigorye-2. Photos of key events of Euromaidan January 10-12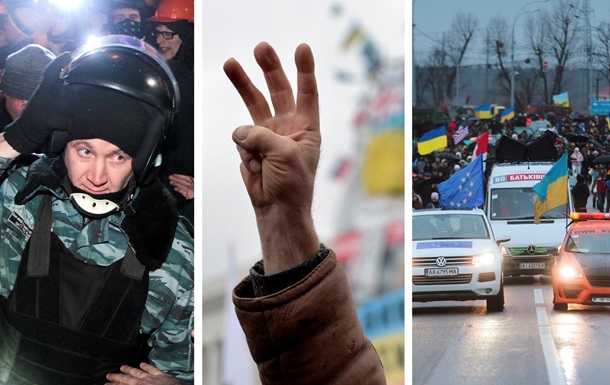 We present a selection of the best shots of scandalous events involving supporters of European protests over the past few days: brawls with law enforcement officers under the building of the Kiev-Svyatoshinsky district court, where the case of "Vasilkovsky terrorists" was heard, and subsequent clashes at the Svyatoshinsky District Department of Internal Affairs, in which the former Interior Minister Yuri Lutsenko was injured, as well as another People's Veche with the participation of opposition leaders in the center of Kiev and a new attempt by protesters to get to the Mezhigorye residence, where Yanukovych lives.
UPD: 01/14/2014 USA launched blockade of bank accounts of Ukraine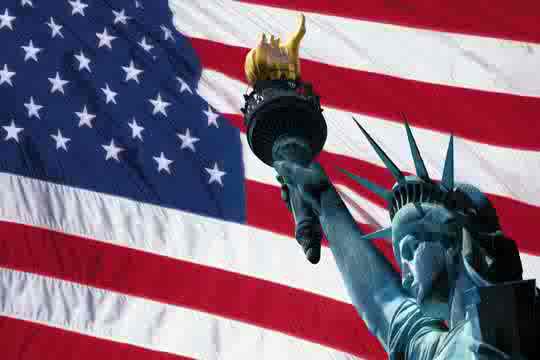 Foreign banks began to block international payments of Ukrainian financial institutions, forcing them to identify the senders of money.
In particular, Americans are forcing Ukrainian banks to additionally check their customers for the presence of international economic sanctions against them. U.S. individual sanctions have not yet been applied against Ukrainian officials, but preparations for their introduction seem to be in full swing / There is little doubt that U.S. economic sanctions will be imposed against some top-level officials involved in the bloody dispersal of peaceful demonstrators on Euromaidan.
There is information that the first, but not the last in the list of international outcasts may be Interior Minister Vitaly Zakharchenko. It is possible that Viktor Yanukovych and his entire "family" will be recorded there. Officials and politicians who violate the democratic rights and freedoms of citizens, and not only in connection with the events on Euromaidan, run the risk of getting into the "black" list of the Office of Foreign Assets Control of the US Treasury - The Office of Foreign Assets Control, abbreviated OFAC. Persons on this list, as well as their family members and related companies, will not be able to make international payments in US dollars. All transactions in this currency must go through American banks. They, in turn, carefully check whether there are sanctioned persons among senders and recipients of payments. Among other things, OFAC monitors and blocks the financial flows of terrorists, as well as the transactions of persons who are sanctioned by the United Nations or the United States. The OFAC list includes several tens of thousands of non grata persons, among whom there are so far only four companies with Ukrainian shareholders.
When exactly in relation to the Ukrainian Politically Exposed Persons - influential political figures - sanctions will be introduced, it is not known exactly. However, foreign banks have already begun to massively block and delay international payments of Ukrainian customers at the request of OFAC. The EP received a letter from the state Ukreximbank dated January 3, 2014, "Concerning the expanded procedure for identifying customers." In this message, the state bank warns its Ukrainian counterparts that recently cases of suspension of payments by foreign banks in order to further identify and comply with international sanctions regimes have become more frequent. "We draw your attention to the strengthening by foreign correspondent banks of monitoring of international transactions," the letter said.
UPD: 01/14/2014 Euromaidan approved the appeal on sanctions to the US Senate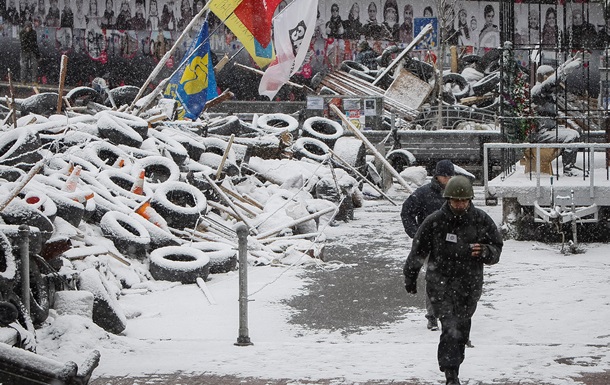 The Maidan People's Council approved an appeal to the US Senate at a meeting of the Foreign Affairs Committee on January 15.
Former Ukrainian Foreign Minister Borys Tarasyuk will take the text of the appeal to Washington, which also contains a list of officials for sanctions, Arsen Avakov, People's Deputy from the Fatherland, said on his Facebook page.
"The Council of the Maidan People's Union has just made a decision and approved the text of the appeal to the US Senate at a meeting of the Foreign Affairs Committee on January 15. Boris Tarasyuk will take the text of the appeal to Washington, the names of officials for sanctions. The full text will be made public officially. I'll just note that in the list of sanctions, in addition to Kiev officials, Kernes and Dobkin are included, "Avakov wrote.
Recall, hearings on Ukraine in the US Senate are scheduled for January 15. The Senate Foreign Relations Committee Chairman Robert Menendez initiated the hearing.
Representatives of the Ukrainian diaspora met with influential Democratic Senator Robert Menendez. During the meeting, they insisted that the US government take a strong position regarding Moscow's pressure on Ukraine, as a result of which the President of Ukraine was forced to refuse to sign an association agreement with the EU. On January 7, the Senate adopted a resolution on Ukraine.