#UkraineRussiaWar 18/02/2015
UPD: 18/02/2015 In DNR "they brought a case" against Poroshenko, Yatsenyuk and Turchinov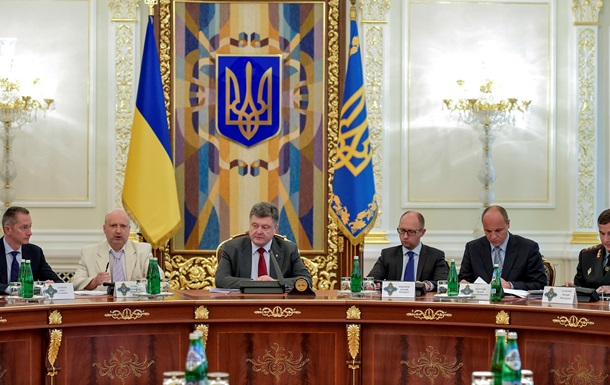 The self-proclaimed DNR accused the first persons of Ukraine of unleashing a war in the Donbas.
The so-called "Prosecutor General's Office" of the DNR "opened a criminal case" against the President of Ukraine Petro Poroshenko, the Prime Minister of Ukraine Arseniy Yatsenyuk and the Secretary of the National Security and Defense Council of Ukraine Oleksandr Turchynov "in connection with the unleashing of the war" in the Donbass, pass the separatist publications.
"To initiate a criminal investigation into the planning, preparation, unleashing and waging of an aggressive war by state officials of Ukraine, on the basis of the elements of the crime provided for in Article 423 Part 2 of the Criminal Code of the People's Republic of China," the "ruling on the initiation of the case" reads.
According to the DNR, as a result of military operations in the Donbas, the total number of civilians injured exceeded 4,000. "More than 1,000 citizens were killed, more than 3,000 injured and injured, more than 2,000 buildings and structures destroyed, as well as life support facilities," the report says.
As previously reported, the Security Service of Ukraine (SBU) opened a criminal case in connection with the holding of elections in the self-proclaimed "Donetsk and Lugansk People's Republics."