#EuroMajdan # єvromaydan Chronicle 06/02/2014
UPD: 06/18/2014 MANPADS from a Russian military base are used by terrorists in the Donbass: the Ministry of Foreign Affairs demanded explanations from the Russian Federation. PHOTO
Ukraine appealed to Russia to provide clarification of how the Igla MANPADS fell from a Russian military base into the hands of militants in the Donbass.
"The competent authorities of Ukraine obtained photographic evidence of Russian origin MANPADS (man-portable air defense systems) used by terrorists in the Donetsk and Lugansk regions. So, on June 6, 2014, after repelling an attack by terrorists at the Marinovka checkpoint (Donetsk region), a combat box was found from under the products "9M39" (MANPADS "Igla"). The packing list, which was in the box, indicates that these MANPADS have been stored since 2001 in the military unit of the air defense of the RF Armed Forces No. 33859 (Yeysk K Rasnodar Territory). The last mark on checking their availability at the storage location at the warehouse of military unit No. 33859 dated April 12, 2014 "
This is clearly demonstrated by the above photographic materials.
"Thus, as early as April 12, this missile system was stored at the military base of the Russian Armed Forces in Yeysk, and on June 6 this year, terrorists used it to storm the Marinovka checkpoint on the Ukrainian-Russian border. During the regular meeting of the OSCE Forum on Security Co-operation on June 18, Ukraine appealed to the Russian Federation to provide clarification on how the Igla MANPADS fell from the Russian military base into the hands of pro-Russian separatists, "the Foreign Ministry said. .
"The transfer by the Russian Federation of MANPADS to terrorists not only confirms the facts of direct interference of the Russian Federation in the internal affairs of Ukraine and Russia's support for terrorism as a phenomenon, but also is a gross violation by the Russian side of international obligations to control the storage and transfers of MANPADS within the framework of the Wassenaar agreement -" Elements of export control for man-portable air defense systems ", - summarized in the diplomatic service.
UPD: 06/18/2014 Online Game "Mortal Kombat in Ukrainian"
Online Game "Mortal Kombat in Ukrainian"
The classic of the gaming industry - fighting game Mortal Kombat - has found a new life in the flash version from the Ukrainian developer studio.
The developers decided to combine the legendary combat capabilities of the characters of the game with the realities of Ukrainian politics.
UPD: 06/18/2014 About Putin-hu * lo the whole world sings: 10 hit versions. VIDEO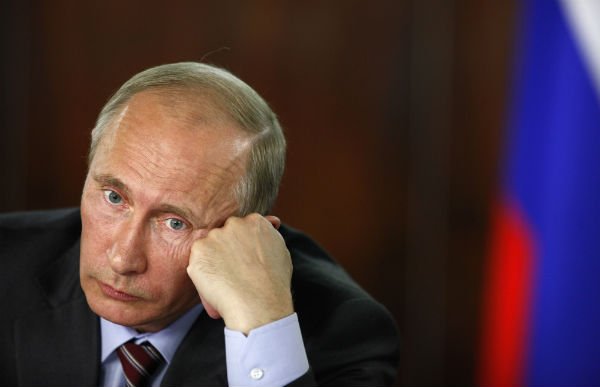 We offer a selection of the most interesting hits from different countries.
Attention! Profanity