#UkraineRussiaWar 19/02/2015
UPD: 19/02/2015 Blue helmets to be in Ukraine
The NSDC supported Poroshenko's proposal to introduce peacekeepers to the Donbas, Turchynov. The NSDC decided to appeal to the United Nations and the European Union with a request to deploy a police mission in the country.
"A very important issue that was considered and, accordingly, a decision to appeal to the UN, to the EU regarding the deployment of an operation to ensure peace and security in Ukraine, is that the Ministry of Foreign Affairs will prepare an appeal," said NSDC Secretary Alexander Turchynov.
Turchynov noted that the peacekeeping contingent must be on the line of contact and on the Ukrainian border section, which is not controlled by the authorities of the country.
As previously reported at the meeting of the National Security and Defense Council, President Petro Poroshenko proposed introducing peacekeepers from the European Union to the Donbass.
He said addressing to the members of the National Security and Defense Council: "Today you will be invited to discuss the invitation to Ukraine of UN peacekeepers, which will act in accordance with the mandate of the UN Security Council." The best format is the EU police mission. "
UPD: 19/02/2015 Sasha Gray was taken to the NDP and was buried as a heroine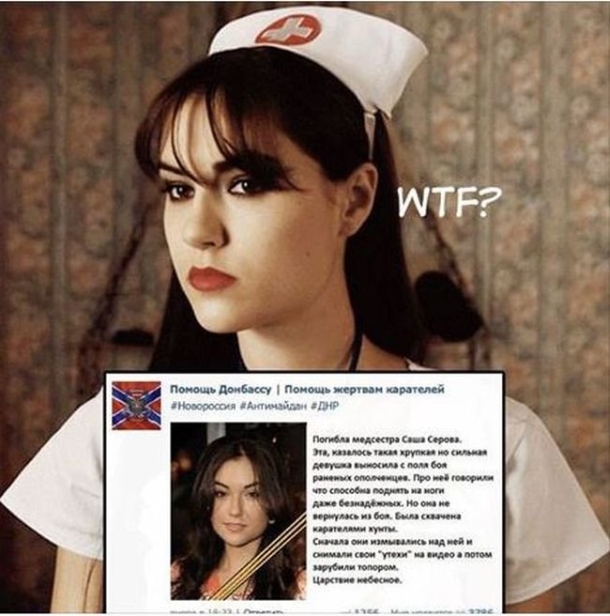 Remember the post about the evil experiment on users of "Classmates", now this story has continued.
On her Twitter page, ex-porn actress Sasha Gray told her opinion about the news of her own death in the Donbas.
The girl considers the fake news as pro-Russian propaganda, although in fact this news is a usual throw-in.
Sasha Gray writes that propaganda has gone too far, spreading the news of her death during a military conflict. People die and lose family members, and this is just a mockery.