#UkraineRussiaWar 03/19/2015
UPD: 19/03/2015 The magazine Charlie Hebdo made a u-turn about Putin: "The scene of triple coitus with Marin le Pen and Depardieu, the KGB's coat of arms on the cross, Gazprom's octopus, and below the corpses." A PHOTO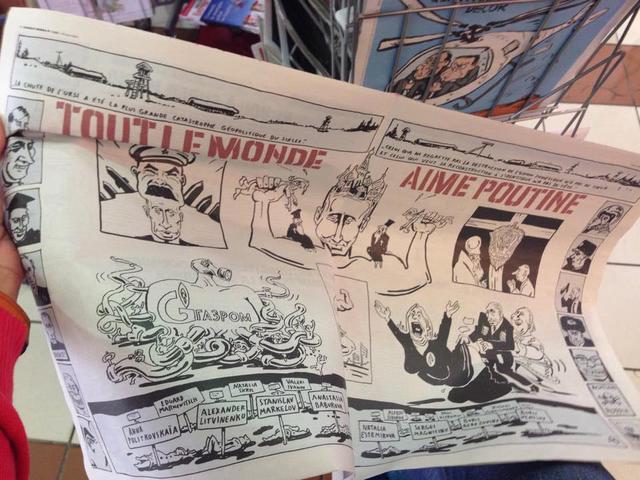 The French satirical magazine ridiculed the president of Russia.
"In a fresh issue of Charlie Hebdo, a turn about Putin: the scene of a triple co-operation with Marin le Pen and Depardieu, the KGB's coat of arms on the cross, Gazprom's octopus, and below the corpses lying in blood." The headline "Everyone loves Putin," he wrote.
UPD: 19/03/2015 The Ministry of Internal Affairs has prepared the first samples of marking cars for a new patrol service. A PHOTO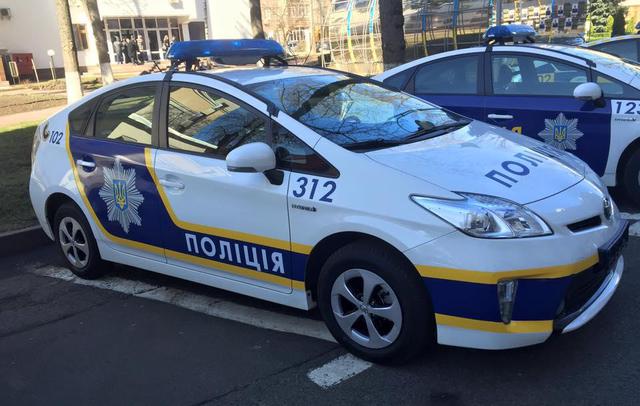 The Ministry of Internal Affairs presented the first six selected samples of vehicles for a new patrol service.
"To date, several hundreds of sketches for the design of such cars have been received.In online voting, the Internet users have already chosen the six best drawings.For a more objective definition of the best design of the car, it was decided to implement the sketches in life," the report said.
At the moment six Toyota Prius cars are decorated on the basis of these models. Now there are working meetings with the authors of these projects, discussing further ways for their implementation and comments, which will be taken into account in the future.