#UkraineRussiaWar 06/19/2015
UPD: 19/06/2015 Under the sixth wave of mobilization will fall and those who did not serve in the Supreme Armed Forces, - the General Staff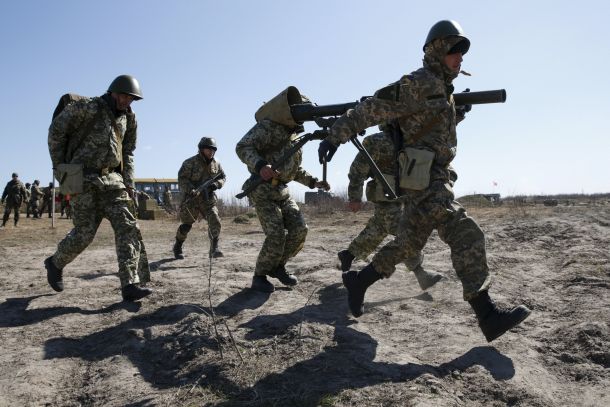 In the framework of the sixth wave of mobilization, servicemen with experience of service, as well as those who had not previously served in the Armed Forces of Ukraine, will be called to serve in equal proportions.
This is discussed in the press service of the General Staff of the Supreme Armed Forces.
As noted, the task of the sixth wave of mobilization is to ensure full rotation of servicemen who were called up during the third wave of mobilization, as well as support of the Armed Forces at a high level of combat readiness. At the same time, the General Staff stressed that there will be special demand for specialists for manning the landing troops, reconnaissance and tank units, as well as specialists in repair jobs and drivers.
At the same time, the message emphasizes that the possibility of evasion from the next wave of mobilization will be excluded by 90%. "The creation of an electronic state register of persons liable for military service and draftees is continuing at the General Staff, thus eliminating the possibility of evading the service by 90%," the statement said.
It is reported that the draft law on the creation of a roster of the mobilized is being finalized.
"The data of fiscal, migration, border services, as well as the voters' base of Ukraine will be used to create this register, which will give an opportunity to really assess the volume of the country's mobilization resources," the General Staff added.
It is also reported that during the sixth wave of mobilization, the experience of previous mobilization queues will be taken into account.
Also, the General Staff was assured that the delivery of the agenda is still "not a ticket to the ATU." In addition, the military assures that the agenda does not mean a 100% call to the service. "The agenda is given primarily to clarify the military registration data, to check whether the citizen has the right to defer, the possibility of using it in the army in accordance with his military or civilian specialty," it was reported.
At the same time, the General Staff stated that the data on the number of mobilized people are closed as part of the mobilization plans.