Want to help the Ukrainian army? Base of proven organizations and volunteers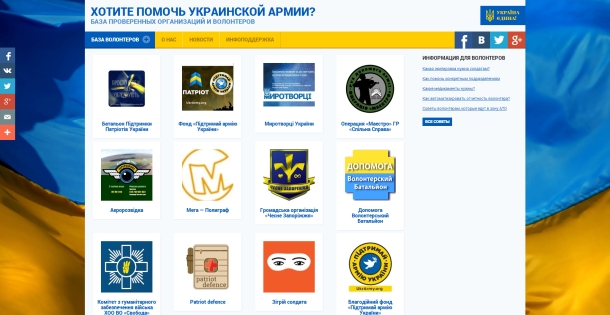 The main task of the site 4army.com.ua - collect a database of proven volunteers and maximize information about them. This will help attract more funds for operational assistance for our army, volunteer soldiers and all those who are on the front line now.
It's no secret that a huge state machine, with all its might, is much less efficient than a handful of volunteers, who in a few months did something that officials could not do in 20 years. Therefore, support and assistance to volunteers is a crucial task for all of us. The more people know about their existence and help something, the closer and easier it will be to win this war.
This site also needs help. And each of you can, at a minimum, share a link to our site with your friends and acquaintances, make a repost in social networks, on your blog or spread information in any other way.