The second day of clashes during the concert of Ani Lorak in Kiev. PHOTO + VIDEO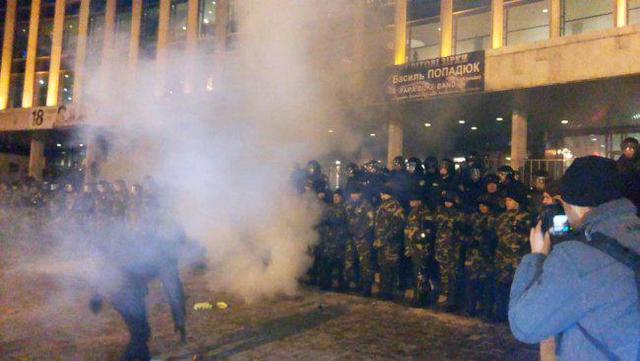 At the beginning of the second concert of Carolina Kuyok (Ani Lorak), large-scale skirmishes took place in front of the Ukraine Palace.
Everything happened quickly enough, a convoy of more than 150 people in balaclavas approached the Palace of Ukraine, they immediately began to bombard the police with firecrackers, fires and smoke bombs, and kick them.
When stones and other objects were used, the police violently dispersed the people, and a couple of journalists and casual passers-by got it.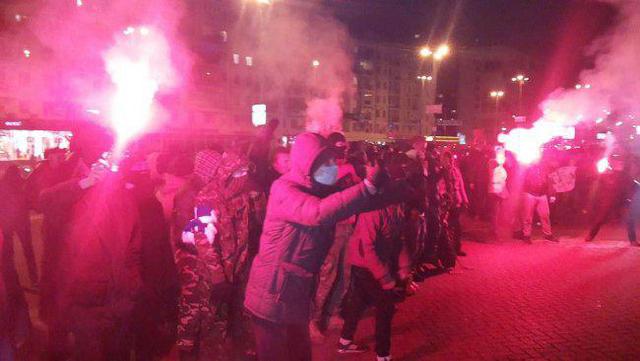 The police chief reported that during the clashes seven policemen were injured, one had a damaged arm, another got a firecracker in the face, another five received tear gas burns. Source: http://censor.net.ua/p313940
Recall that the day before, activists also tried to disrupt the concert by Ani Lorak, explaining this by her anti-Ukrainian position and the support of the Russian invaders. Source: http://censor.net.ua/p313940