The second day of the clashes during Ani Lorak's concert in Kiev. PHOTO report + VIDEO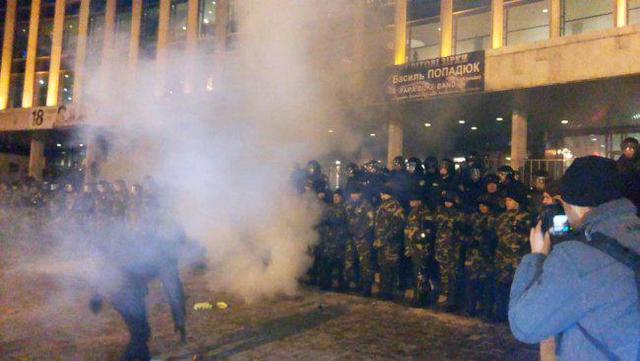 At the beginning of the second concert of Karolina Kuyok (Ani Lorak), large-scale skirmishes took place in front of the Palace of Ukraine.
Everything happened quickly enough, a column of more than 150 people in the balaclava approached the Palace of Ukraine, they immediately began throwing the police with firecrackers, fire-fighters and smoke bombs, and kicking them.
When the stones and other items went into action, the police brutally dispersed people, got a couple of journalists and random passers-by.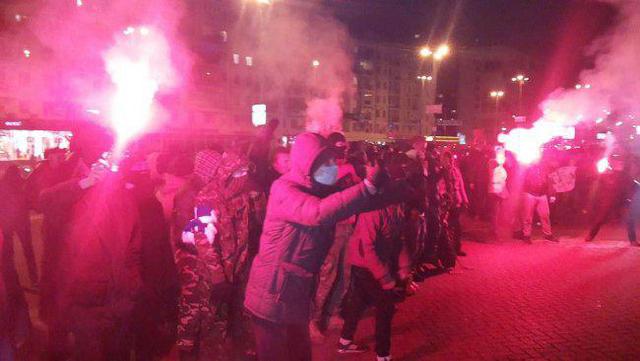 The head of the police said that during the clashes seven policemen were injured, one injured hand, another a firecracker hit the face, another five received burns from tear gas. Source: http://censor.net.ua/p313940
Recall, the day before the activists also tried to disrupt the concert of Ani Lorak, explaining this by her anti-Ukrainian position and support of Russian invaders. Source: http://censor.net.ua/p313940