ATO PARTICIPANTS HAVE THE RIGHT TO 13 TYPES OF SOCIAL GUARANTEES AND BENEFITS: HOW TO OBTAIN THEM (INFOGRAPHICS)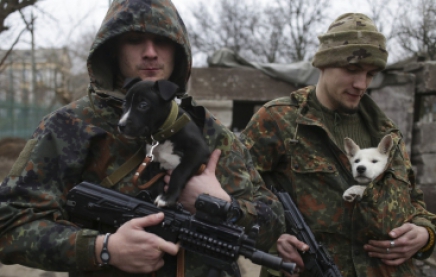 Among the benefits are free medication, spa treatment, 75% discount on rent and utility bills, and gas.
All military personnel who are sent to the combat zone in the Donbas, as well as their family members, can rely on social protection guaranteed by law.
The Verkhovna Rada equated the fighters in the east to participants in the hostilities.
According to the law "On the status of war veterans, guarantees of their social protection," they are covered by the following benefits: free medication by a doctor's prescription, spa treatment, 75% discount on rent and utility bills and gas.
In general, participants in an antiterrorist operation are entitled to 13 types of social guarantees and benefits. To receive benefits, a soldier (or his family) must draw up the relevant documents.
Developed by joint efforts of specialists from Ukrinform and the General Staff of the Armed Forces of Ukraine information materials on the social protection of servicemen and their family members will contribute to relevant outreach work.
To enlarge - click on the image!