Automatic in the face. Cobra Inspectors Threatened Weapons to Road Control Journalist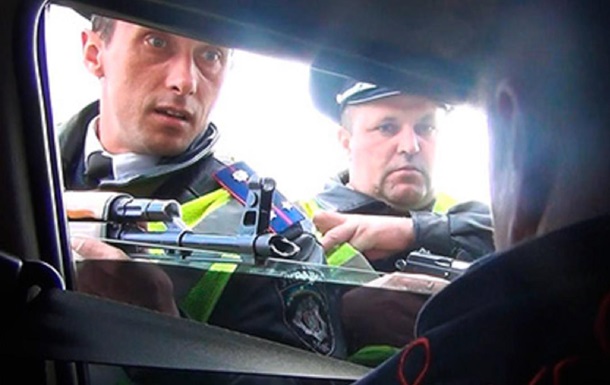 The online edition of Traffic Control released a video of how the inspectors of the GAI "Cobra" unit threatened the journalist with firearms - a Kalashnikov assault rifle and a pistol.
According to the Traffic Control, on April 8, journalists came to the Zhytomyr traffic police post in Kiev to make a report on how the workers of Cobra, according to the newspaper, cause cars to stop unreasonably. After some time, two traffic cops noticed a parked car of journalists of the Palace of Culture and approached the car. Further, as the publication notes, they demanded that the driver show the rights and the registration certificate, without naming the grounds for verification. Journalist Vladimir Maralov opened the glove compartment to get a purse. There he also had a Fort traumatic pistol, for which the journalist had official permission. As soon as they noticed the gun, the Kobrovtsy immediately sent their firearms to the driver's head.
One of the law enforcers, having jerked the shutter and drove the cartridge into the chamber, started yelling at the driver using profanity and demanding to get out of the car. Maralov suggested that the inspectors calm down, since there is permission for the gun, but traffic cops continued to send weapons to the head, while trying to force open the car ...
As a result, special forces, other policemen and traffic cops, as well as activists of the Right Sector arrived at the scene. How it ended - look at the video!