The battle in Grozny: the soldiers of Ichkeria destroyed 70 Kadyrov's men. PHOTO reportage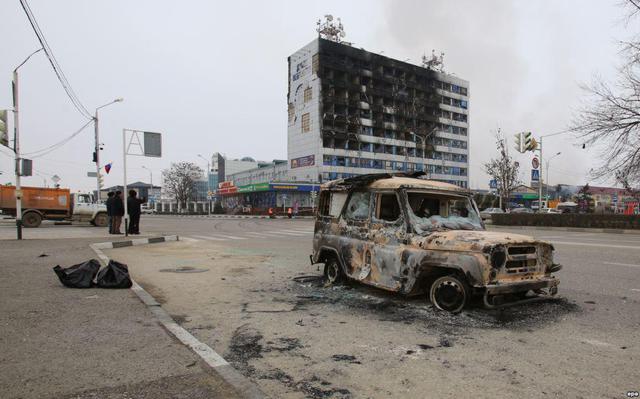 In the capital of Chechnya, Grozny, on the night of Thursday, fighting clashes between the soldiers of Ichkeria and Kremlin punishers took place.
According to official information, as of the middle of Thursday afternoon, as a result of military operations, 10 Kremlin security forces were killed, 28 were injured, Radio "Svoboda" reports.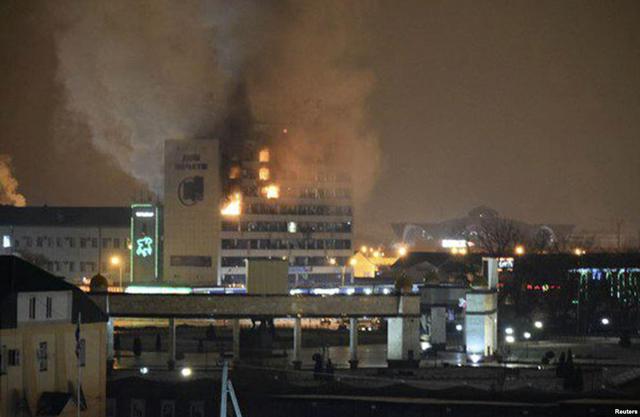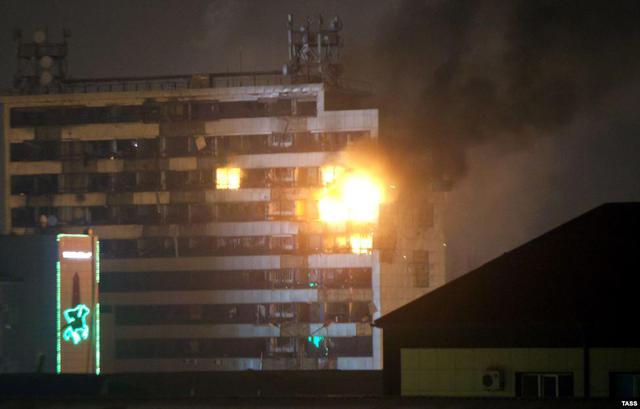 During the fighting in Grozny, the House of Press was completely destroyed. Kadyrov's shopping center "Berkat" also burned down.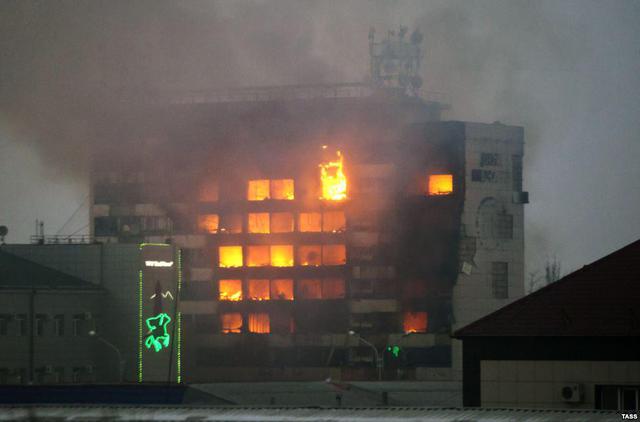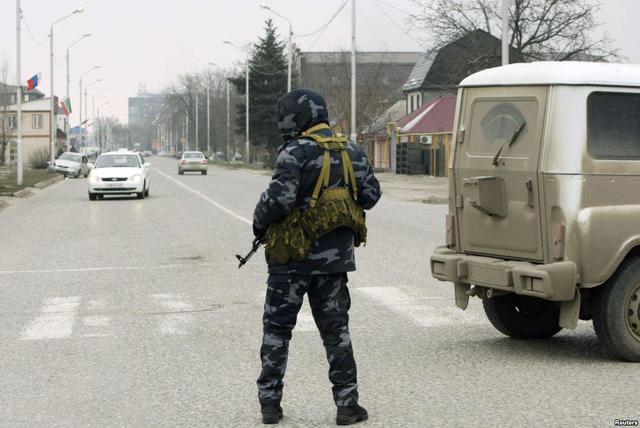 The media reported that fierce fighting was in the area of ​​the 20th city school. Due to the use of armored vehicles and flamethrowers, a fire broke out in the school.
According to the data of the Kavkaz Center, during the night fighting, up to 70 Kadyrov's mercenaries were killed.