Black Tuesday in Russia: Russians storm shops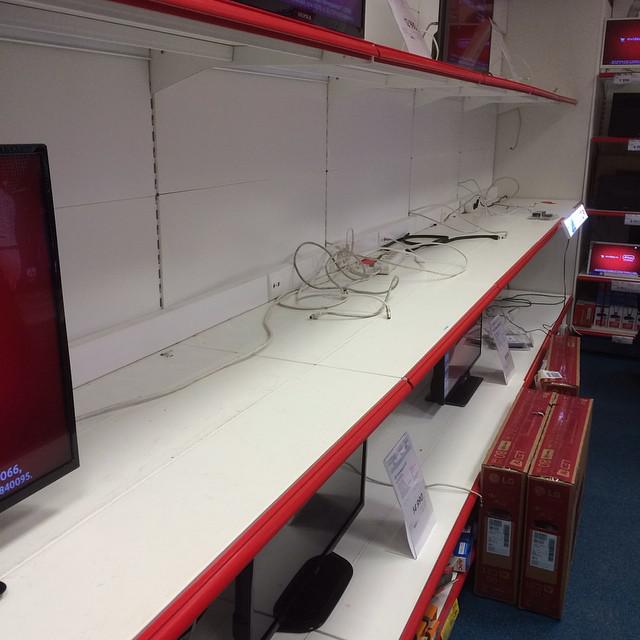 Russians rush to get rid of rubles. While some are running to exchange bureaus to buy currency, others are storming the shops. They take everything that did not have time to rise in price, mainly, of course, equipment, food, clothes.
"You are asleep, and tomorrow morning in many stores there will be empty shelves. While some are running to exchange bureaus to buy currency, others are storming the stores. They take everything that did not rise in price, mostly, of course, equipment, food, clothes. People hurry to get rid of from rubles. In the convenience stores right now there are huge queues. A little shocking photos are now published in social networks, "he wrote.
According to him, due to the sharp decline in the value of the ruble against other currencies, Russia in a matter of weeks turned into the center of world shopping. Processing companies record growth in non-resident bank card transactions in Russian stores, and even retailers themselves speak of an influx of foreign buyers.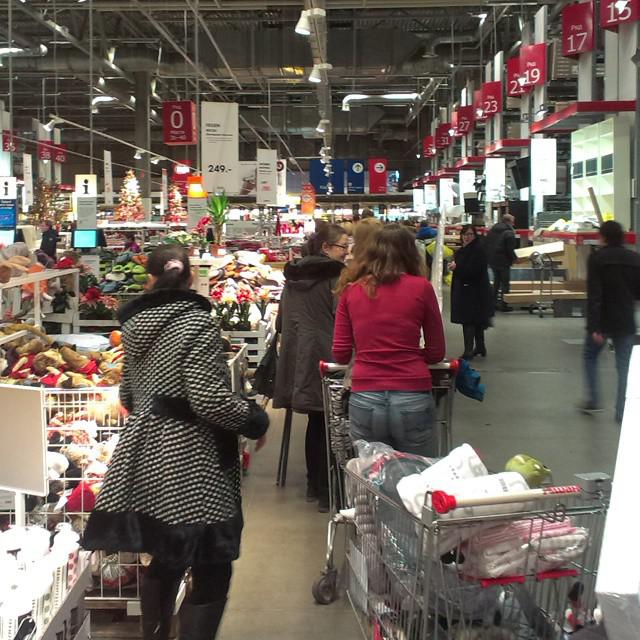 tishkina07: Mega "Belaya Dacha", midnight.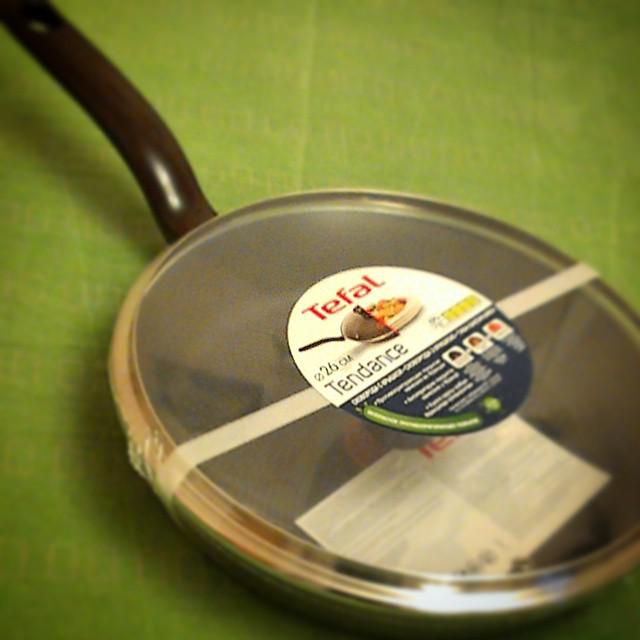 arkadiymo: Ahaha, this is my new favorite Teflon pan! Today, after work, I defended a two-hour queue in M.Video to buy it. There is such a wild excitement! The people, knowing full well that, due to the fall of the ruble, literally tomorrow morning, prices will soar up two or even three times, they are buying up televisions and other large-sized home appliances like hotcakes.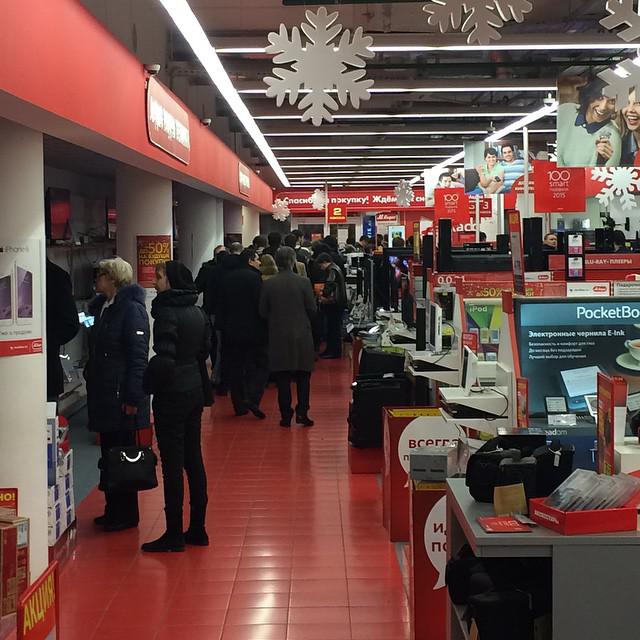 kampiler: mvideo on Prospekt Mira, Moscow, midnight.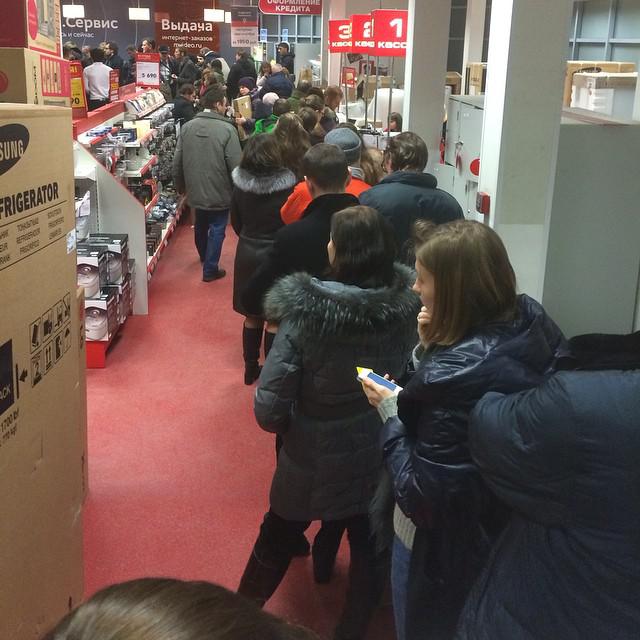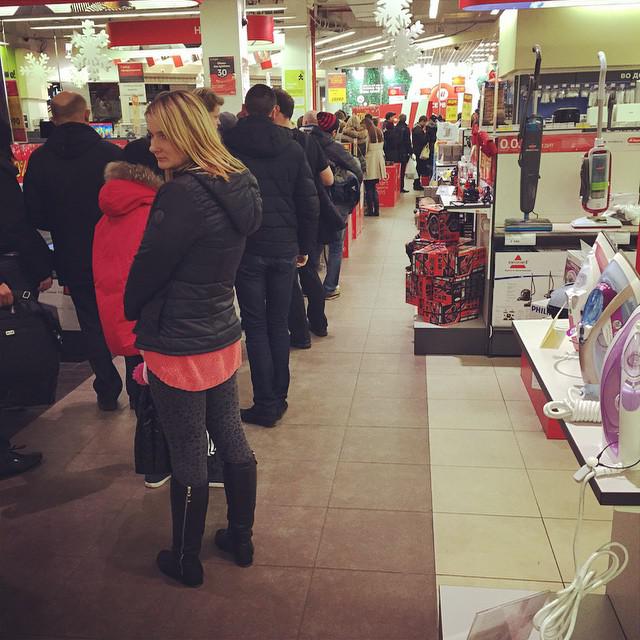 sidinancy: Well # buy # something # mvideo # turn # dashing # nineties. 10 pm.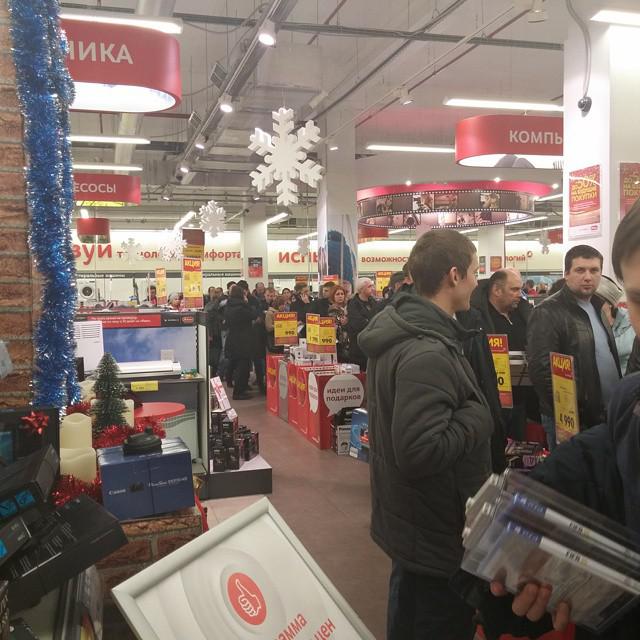 aleksandranosevich: 9 pm. The end of the queue is not visible here. The queue turns right and continues between rows of emoji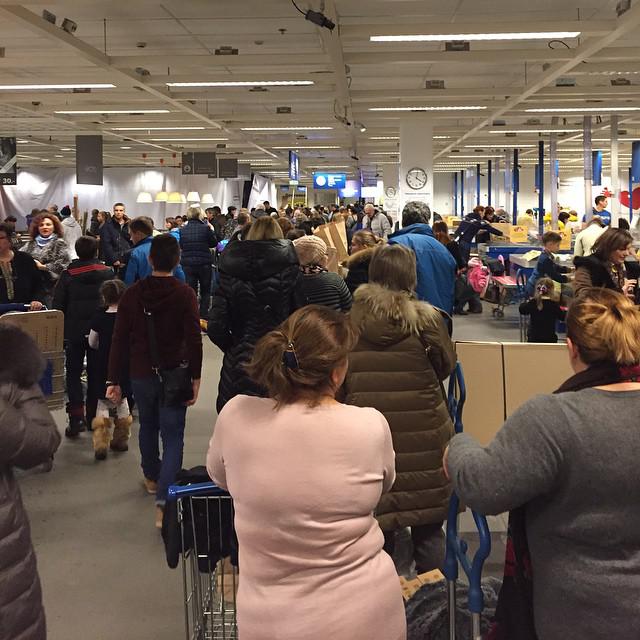 olga.lifestyle: Today I haven't prepared myself again with food outside the house, so I couldn't even imagine that I would spend 5 hours on Monday afternoon in Ikea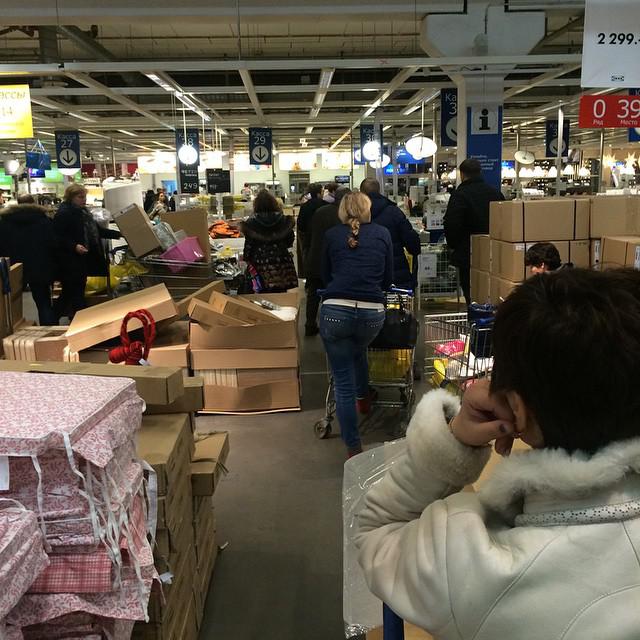 danil_pt: Standing in an endless queue at #ikea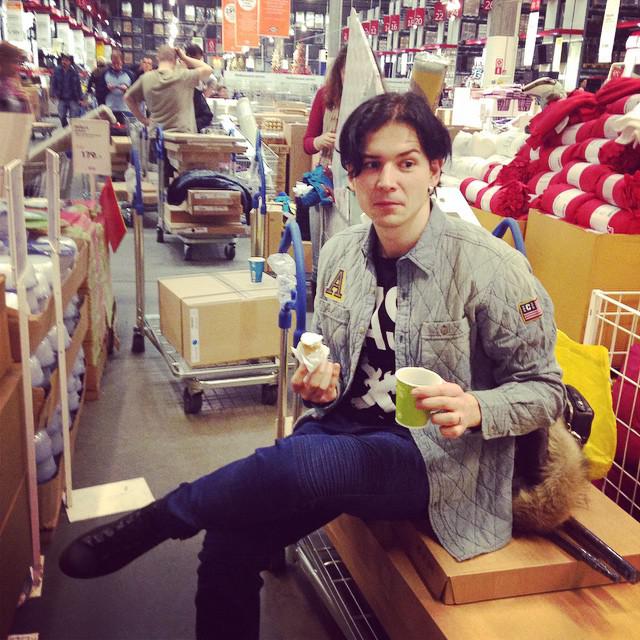 sergovarlamov: #ikea # ikea # queue # crisis # scoop That bought into a sale in Ikea at pre-crisis prices. And now I stand in kilometer-long queues. You would not chase a pop for cheap .....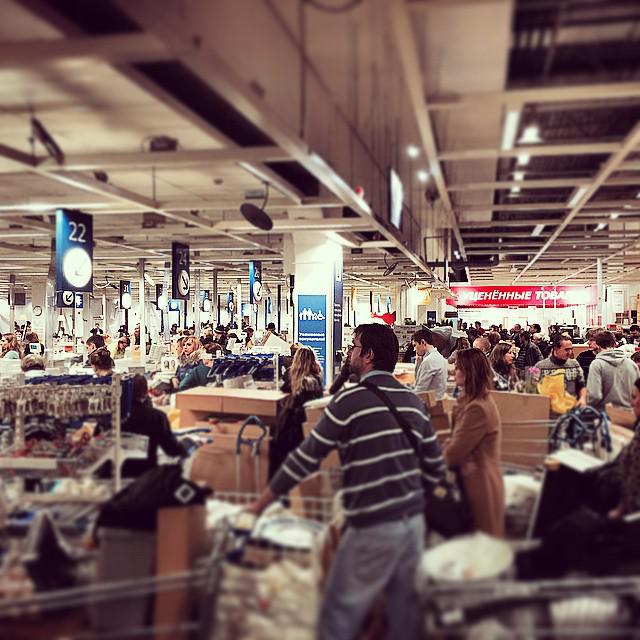 a_gladyshev: #ikea at one in the morning. Where did all these people come from ?!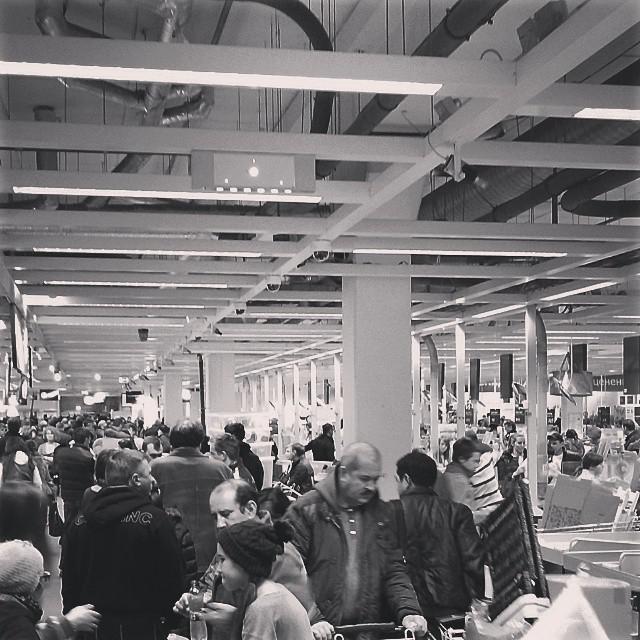 stilet_designer: We decided to go to #ikea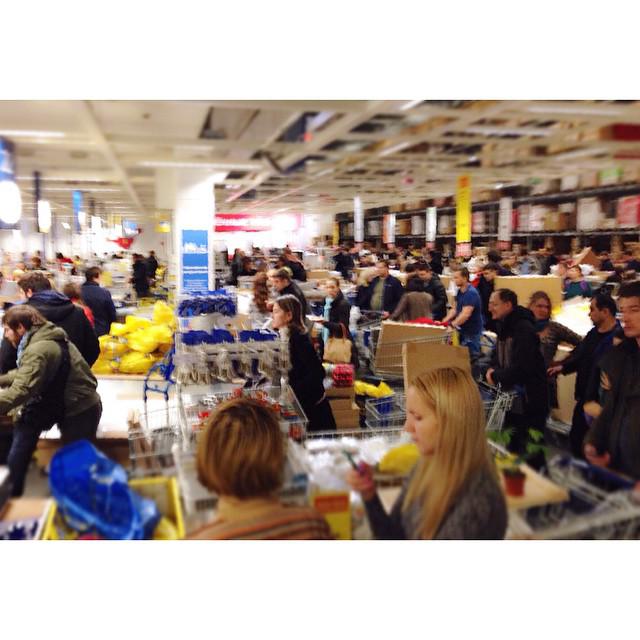 neyda_msk: #moscow #ikeaemoji 00:40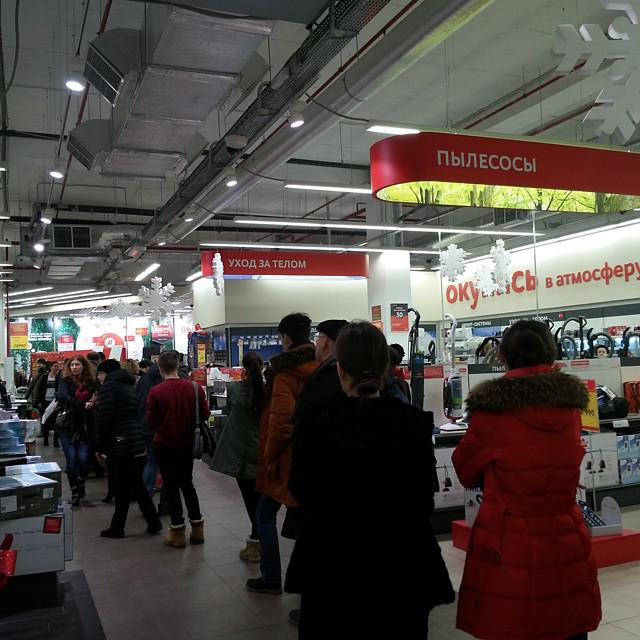 anastasiaserebryanskaya: this is the line in the mvideo to the cashier, all the #mvideo # Kaliningrad # euro100 # mvideo # euro100 are swept from the shelves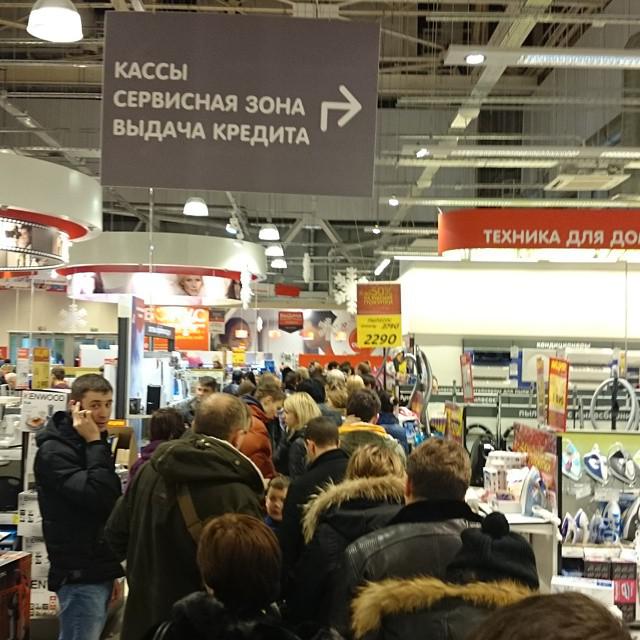 katadze: The queue at the box office in the # of All-Security mvideo # crisis # of the mvideo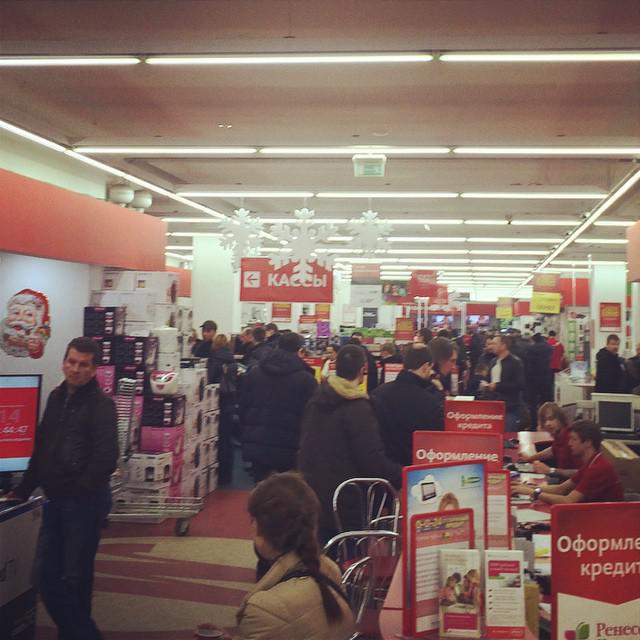 daniaradostina: The first hour of the night, the people drop emojiemoji loot, and we bought ps 4 and with emotion went home emoji euro, what are you doing ?! Stop it! emoji
smailik_n: Something incredible is happening in #mvideo. Not dollars, so technique, crisis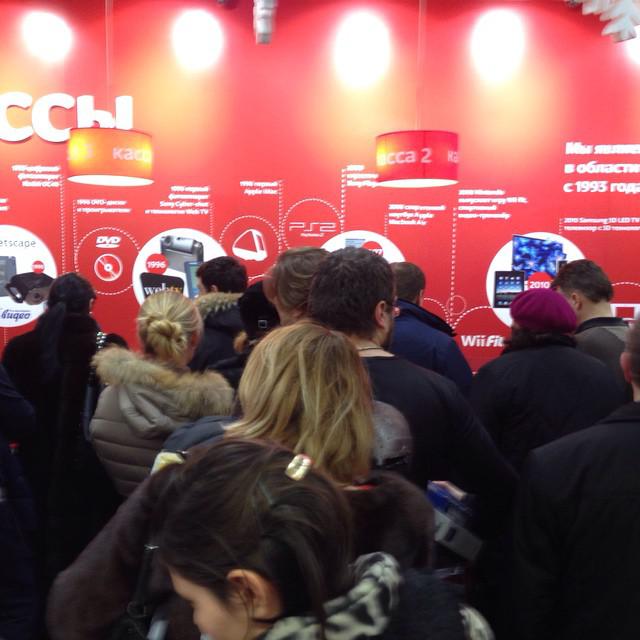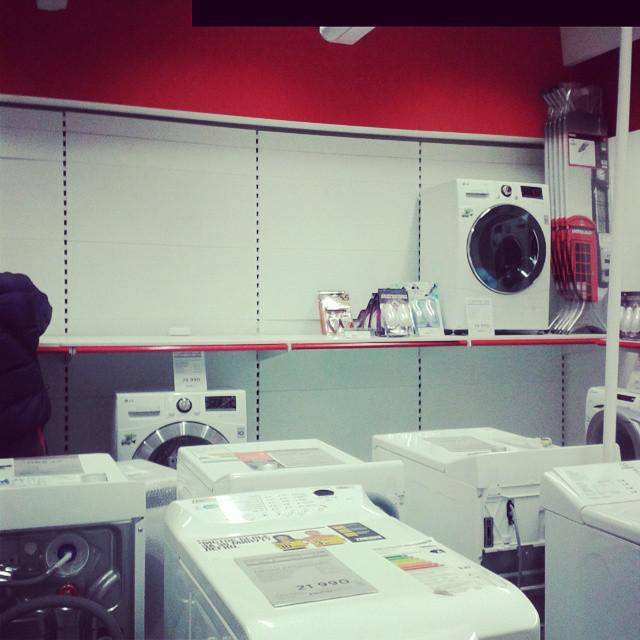 valentina_skorik: Yes .... the shelves are empty, people are snapping up everything .. Kick of #mvideo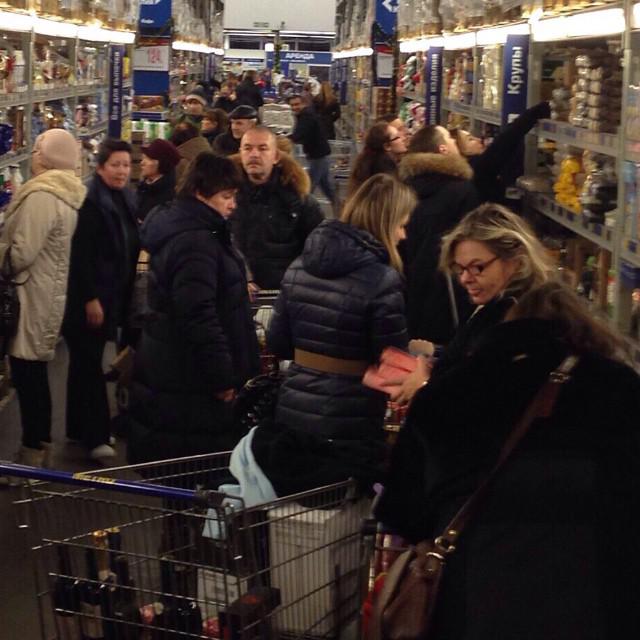 anna_pro_pro: Eight in the evening ... "Metro" section with pasta .... emoji # crisis # pasta # meter about # well what will be more emojiemoji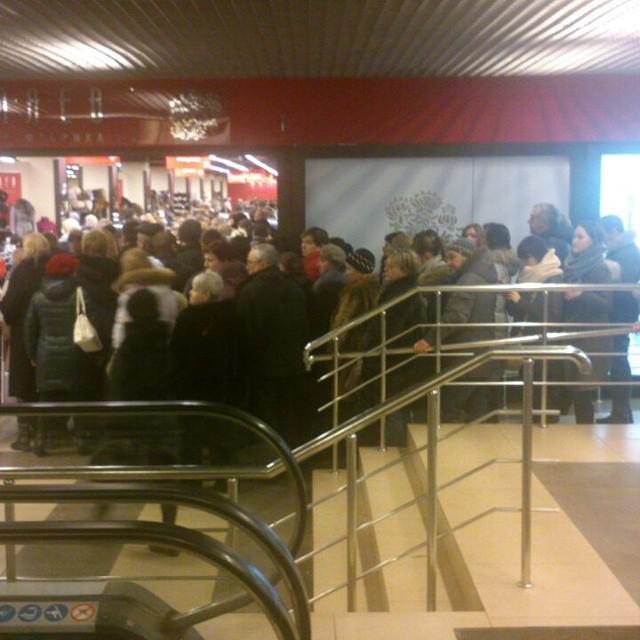 tanya_roock: crisis say? The queue for fur coats.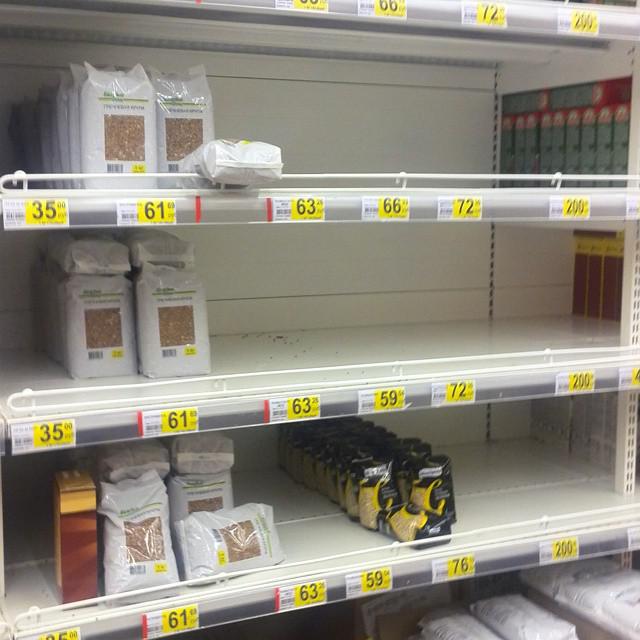 # ashan # grecatipadeficit # panic Whether the people are crazy, or keep ...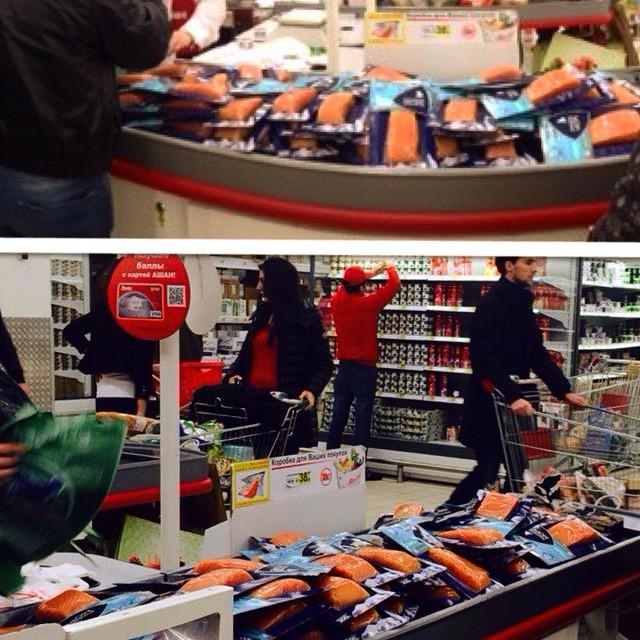 shy4ka_krashennaya: Sanctions scared everyone? Now gifts for the New Year are given? emojiemojiemojiemoji # fish table # ttstroyka # auchan # giftin new year # consequences of sanctions