The cynicism of NTV lies off the charts: the TV channel gave out the atrocities of Russian terrorists for the atrocities of the Right Sector. PHOTO 18+
The Russian television channel NTV in its false propaganda surpassed itself by passing off the atrocities of terrorists in the Donbas as the atrocities of the Right Sector.
"Remember how shocking photographs of cut off heads appeared in the" ARMY OF NOVOROSSIYA.STAKHANOV "group, where terrorists boasted that they sent the heads of" punishers "to their relatives?
Attention! Photo is not for the faint of heart!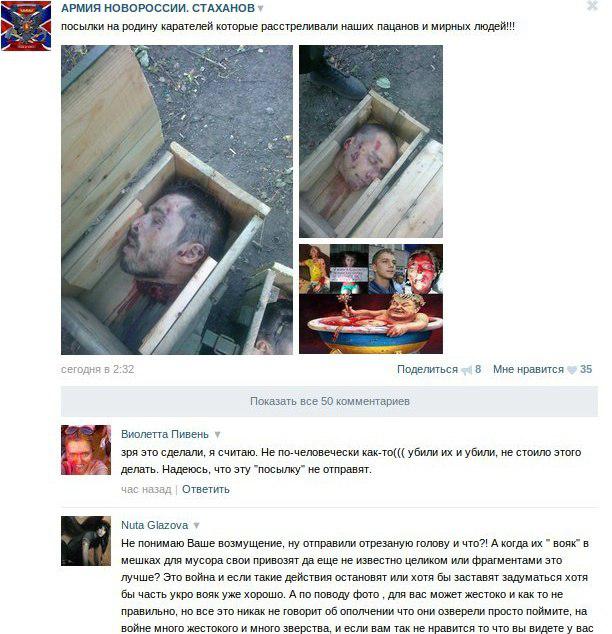 Based on the photograph above with the recognition of the separatists, it can be argued at 100% who actually sends the heads of the dead.
This entry was later deleted. Apparently the militants realized that boasting about such things is not the noblest thing and is unlikely to play into their hands. However, the Internet remembers everything .
09/09/2014 NTV channel talked about the fact that residents of the Donetsk region began to receive parcels with the heads of their relatives cut off and, naturally, the right sector involved in such atrocities was involved in this.
This news also appeared in the official NTV group on VKontakte and on the official website .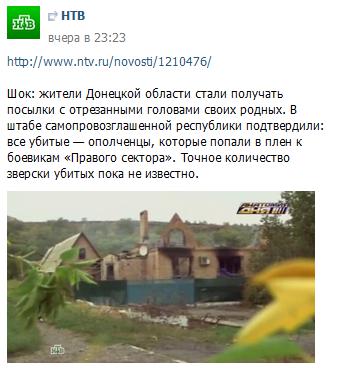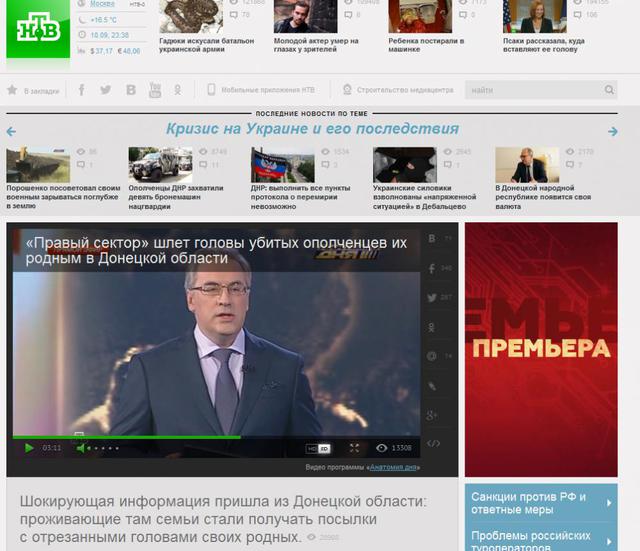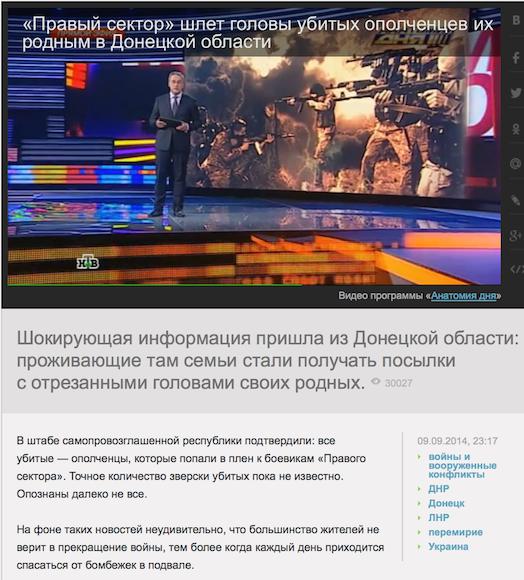 "It's great to give out the atrocities of the bandits protected by propagandists for the atrocities of the right sector, without a mention of which almost no issue can be dispensed with. We all had the opportunity to once again make sure that this garbage was this federal NTV channel. We show the familiar Putinists that there's no cotton And the journalists of the Russian media will take their shame with them to the grave, they will never wash off the shed blood of innocent people, "says the blogger.