UPD: 05/06/2014 "I haven't seen such luxury before - this is the real Transcarpathian Mezhyhiria", - Medvedchuk's dacha was opened for visitors. Photo report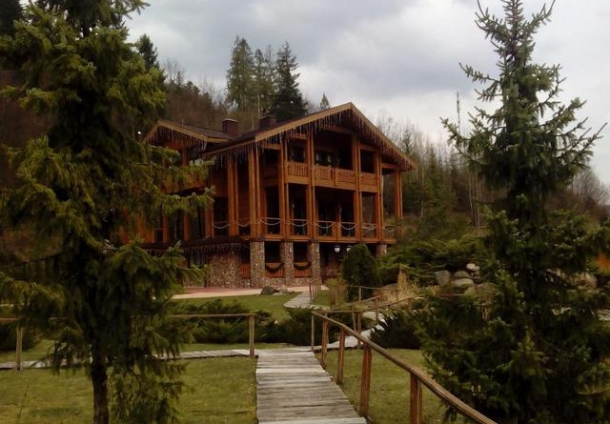 The Transcarpathian community took control of the dacha of the odious pro-Kremlin politician Viktor Medvedchuk. It reports the Transcarpathian online.
According to the information, the Bear Oakwood cottage was occupied by the fighters of the Right Sector of Transcarpathia. Now there are 70-80 people in the estate.
According to Bogdan Filippov, he had not yet seen such luxury in Transcarpathia - this is the real Transcarpathian Mezhyhiria. The manor's art gallery resembles a museum, everything is here - from Zoltan Šoltes to Adalbert Erdelyi and Joseph Bokshay, sketches and paintings.
In addition to the main structure, there are three more: a farm house, a hut on top. There is a farm with cows and horses on its territory. Here is its own cheese factory. In the garage - car "Maybach".
As B.Pilipiv informed tomorrow, at 9 o'clock, Medvedchuk's "Bearwood" will be open to the public.