"Day of popular anger": In the center of Budapest, more than 10 thousand people protested against corruption of the authorities. PHOTO + VIDEO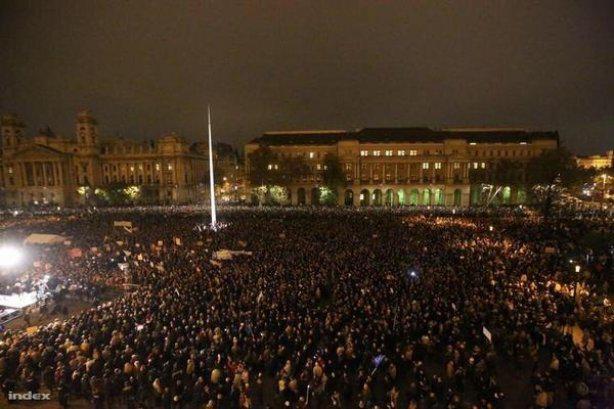 Tonight, November 17, in Budapest, more than ten thousand Hungarians came to the parliament building to protest against corruption.
The organizers and participants note that they are protesting against state corruption, tax increases and Hungary's current foreign policy (openly anti-European and pro-Kremlin), and demand freedom, transparency, responsible leadership and attachment to real European values.
People cordoned off the parliament after Prime Minister Viktor Orban refused to dismiss Tax Head Ildiko Vid, who was recently banned from entering the United States due to corruption charges.
Exactly a week ago, the protesters were already gathering with a similar demand, and also requested EU intervention. Currently, there is a crush between activists and police at the entrance to the parliament building.
According to local media, the head of the Hungarian tax service is on the US blacklist, along with six other Hungarian officials who are barred from entering the country due to corruption charges. Ildiko Vida denies all charges against her.