In Donetsk, a shell hit the bus stop: there are casualties, the Russian media report 13 dead. PHOTO REPORT + VIDEO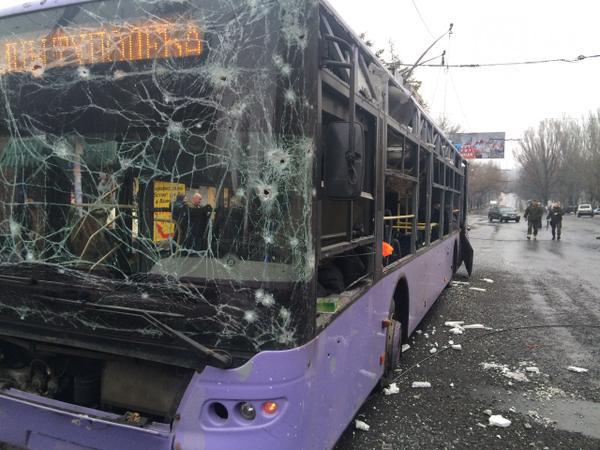 This morning, in the Leninsky district of Donetsk, at a bus stop of public transport "Gormash" a shell exploded.
The bus and the trolleybus that stood at the bus stop were damaged by the explosion. According to eyewitnesses, there are wounded and dead.
It happened at 9 am in the Leninsky district at the bus stop Busse. In the neighboring houses flew windows, eyewitnesses say. According to the Russian agency TASS, 13 people died.