The people's deputy Birch patrolled NTVshnikov who riveted a fake with a machine gun Yarosh in Parliament: "I stand in line for slaves." PHOTO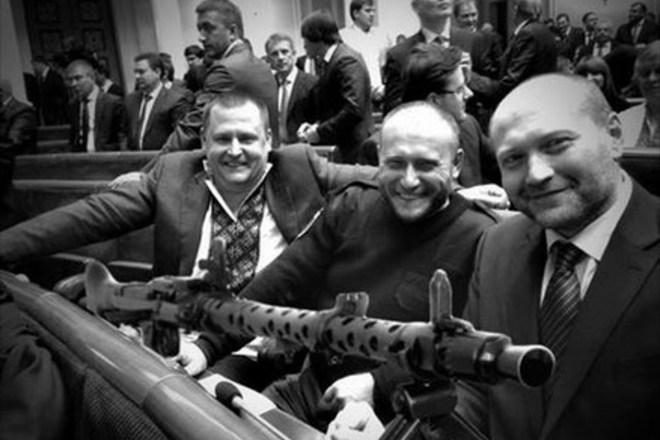 People's Deputy Borislav Bereza arranged a trolling for the Russian NTV channel, which believed the photographs where Bereza himself, as well as Dmitry Yarosh and Boris Filatov were depicted in the parliament hall with a machine gun.
NT Birch on his Facebook page noted that, in fact, the NTV workers themselves "took photos" of the machine gun.
The photo was taken by the people's deputy Mustafa Nayyem.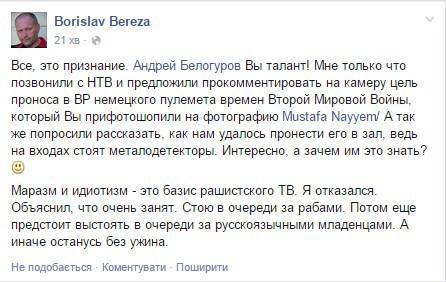 In the original photo looks like this: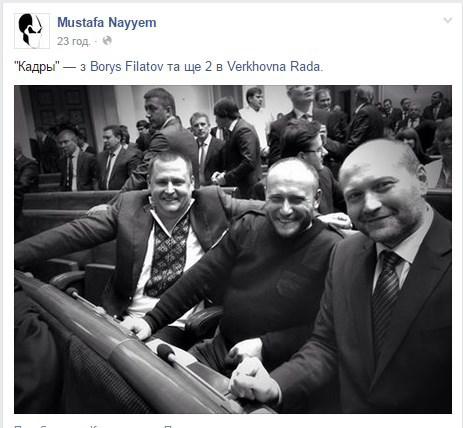 Also, users posted the moment of photographing: