"Self-energy" - a resident of Lviv Babachok installed a solar battery and even sells energy to the state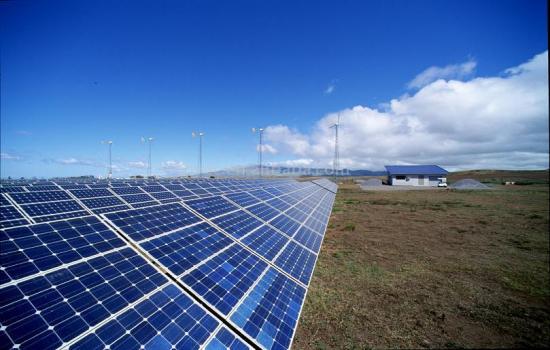 A resident of the village of Solonka, Pustomyty district, Lviv region, Roman Babyachok not only became fully energetically independent, but also started earning on it. A person sells electricity to the state. In September, its solar station produced over a thousand kilowatts of energy, some used it for their own needs, and sold the rest to the state.
Roman Babyachok is the first Ukrainian who sold his own electricity to the state. For September, the man earned more than 3 thousand UAH, when he sold Lvivoblenergo, 897 kW of electricity, which was produced by his private solar power plant.
The man began to build his own solar power station on the roof of his house in the spring of this year. To equip 100 square meters. m roof, purchased 40 photomodules (solar cells) with a capacity of 250 watts, a GEL battery, a control unit, an AC inverter and a two-way counter. The latter "passes" electricity in both directions and can transmit data to the dispatching service of oblenergo. The total capacity of the 10 kW power plant is the maximum of the "green" energy that allows the state to produce private households for its own needs.
Prior to this Roman Babachok for many years was interested in alternative ways of manufacturing energy. In the end I decided to try it myself. The fact that in Ukraine he was a pioneer in this matter, the man was not scared.
"First it was necessary to produce the project documentation and get permission to connect the 10-kilowatt power plant to the network, purchase and install the system itself and register it in the oblenergos", - said Roman Babyachok.
Solar panels cost him € 8 thousand, at € 200 each. In addition, I purchased for € 3 thousand inverter with automation, and also bought attachments, cables and fancy trifles. Obtaining the appropriate permits in Lvivoblenergo and buying a special meter cost 15 thousand UAH. This system will pay off, in the words of Roman Babyachka, in 5 years.
"My house consumes 300-400 kilowatts, I produce two or three kilowatt-hours of energy, that is, I sell some of the energy produced, if you put a smaller power station, only according to your own needs, you will not sell anything, and the costs will be the same It is better to produce more and earn on it, "he said.
Now a person sells energy at a tariff of 3.89 UAH / kWh, which is several times more than the energy produced by conventional power plants. According to the Ukrainian legislation, the tariff will remain unchanged until 2030.
"Only for 22 days my station produced 1.2 thousand kilowatts, I sold what was in excess," the man said.
The station was done in three months, and the documents were dealt with almost a year. He says that such an investment is very profitable.
"Spent time - and forgot for life, then spend only on the maintenance of the station, but this is a penny," - added Mr. Roman.
But to produce alternative energy on an industrial scale, according to the inventor, is not profitable.
"It's hundreds of thousands of hryvnias, access to a unified energy market, registration of a license and a certificate, and batteries of only Ukrainian production." This is not very profitable, it's very interesting for private households. You just put everything, you say, and your house is provided with electricity, "says Man.
At the same time he adds that the heating in his house is based on electricity, so the problems with gas for him are gradually disappearing into the past.