UPD: 17/03/2015 Kabaeva gave birth to third child of Putin, - Blick (Photo)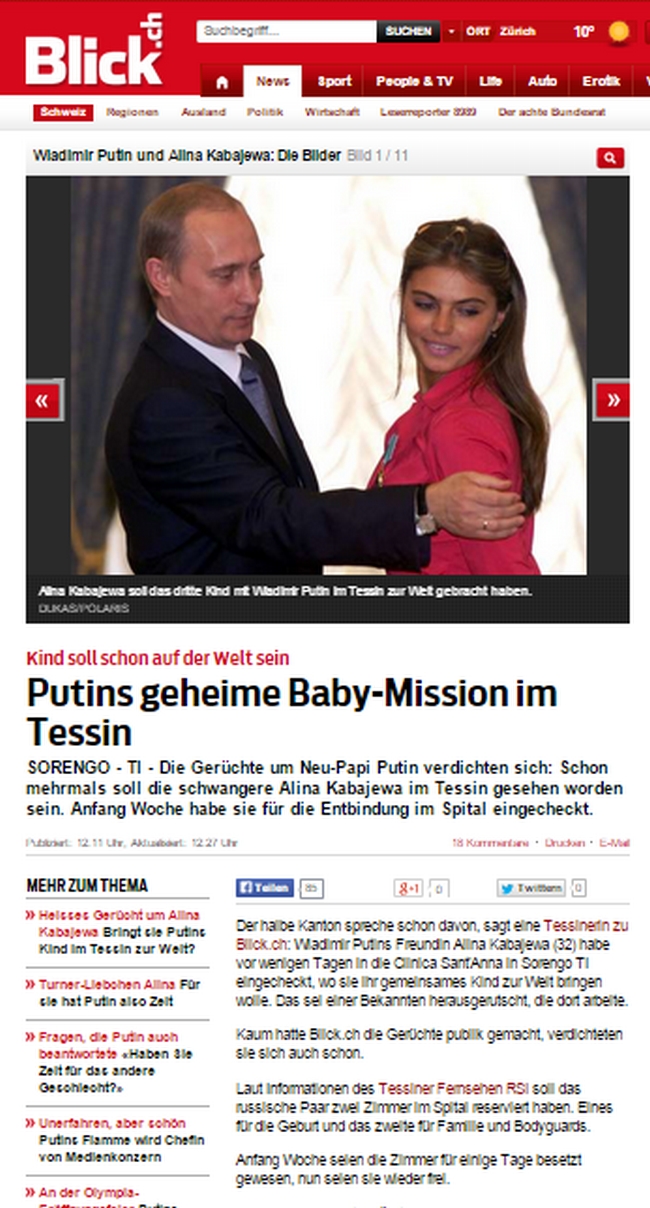 Today, the Swiss media spread sensational news about President Putin.
Journalists report that the Russian politician disappeared from the field of view of the press because he became a father.

As the tabloid Blick writes, local residents of the Swiss canton of Tessin are actively discussing the news that a well-known Russian gymnast, former State Duma deputy Alina Kabaeva, came to their local clinic of St. Anna several days ago.
Despite the numerous rumors, information about the birth of a child from Kabaeva can forever remain a mystery. Swiss journalists are sure that in St. Anna's clinic they will not risk an excellent reputation.
During the Olympics in Sochi, Alina Kabaeva appeared in public with an engagement ring. At the same time, the symbol of matrimonial fidelity appeared on the hand of the divorced Putin. After the hype in the press, the president of Russia took off the ring.
Later, the media reported that Putin and Kabaeva were married.
Also, the media repeatedly reported that Kabayeva already has two children from Putin.