Kerch crossing: rest, pain and fury. PHOTO reportage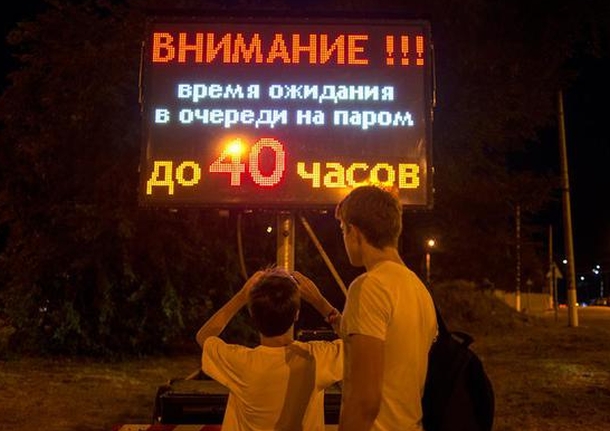 Traffic jams in the area of ​​the ferry crossing Crimea-Caucasus dramatically changed the lives of the residents of Kerch and spoiled impressions of rest for thousands of Russians. Ferry crossing in Kerch has become for many an irresistible test.
Waiting for the crossing on other days is extended for a long 40 hours, which drivers and passengers are forced to spend in cars. And if this expectation can still be tolerated at night, then in the daytime sunshine it turns into torture. So without reaching the opposite shore, some passengers get into hospitals because of heat strokes and nervous breakdowns.
Those who try to drive around the stopper are stopped, but not by the authorities, but by embittered "people's controllers". It does not do without serious fights.