Who shelled a stop in Donetsk. Investigation of users of social networks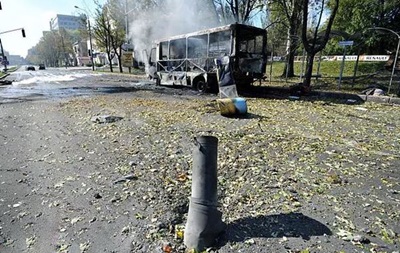 According to the scheme compiled by users, the shell was fired from an area where there is no Ukrainian army.
Users of the social network from a photograph showing the shell destroying the stop determined where the shot could have been fired from. The corresponding geolocation scheme is published in the social network.
Users by the angle of inclination of the projectile stuck in the ground determined the approximate direction of launch.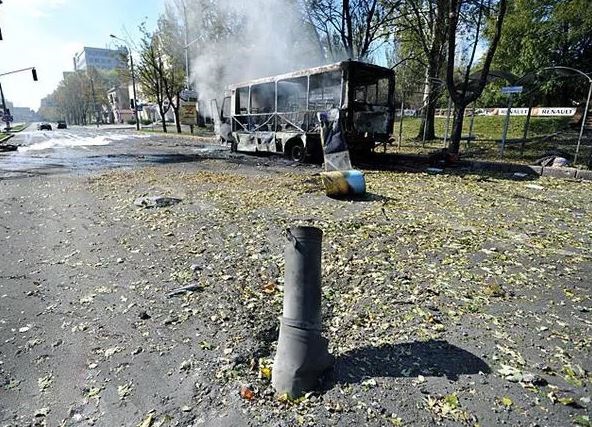 The diagram shows that the shell, presumably, was launched from the Kuibyshevsky district of the city. It is known that the Ukrainian army controls only the airport, in Donetsk there are no security forces of anti-terrorist operation. Accordingly, users suggest that the separatists fired.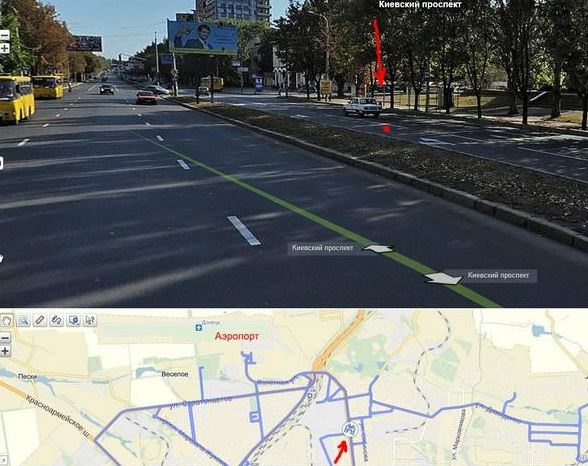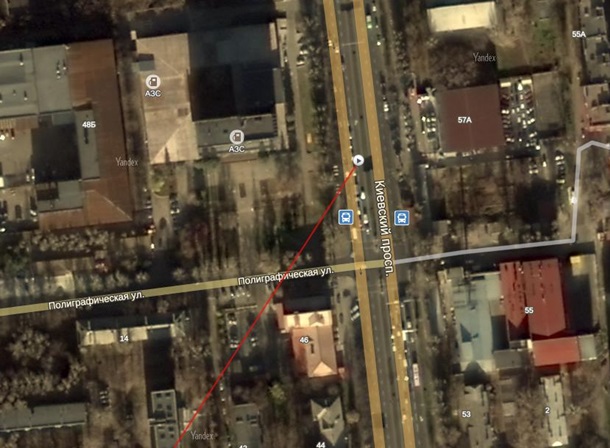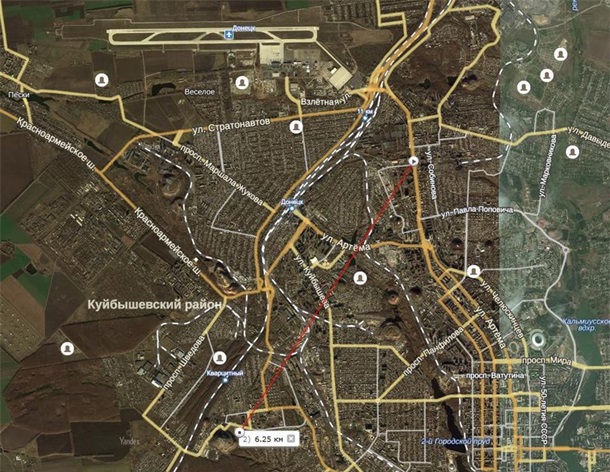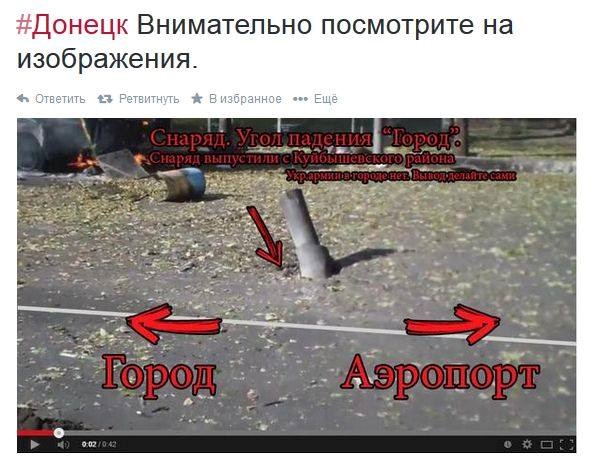 Kuibyshevsky district is located seven kilometers from the site of the hit of the projectile. Further along the flight path of the rocket is the Kirov region (it is about 13 kilometers from the site of the tragedy) and the most remote area from which the rocket could have been launched is the Petrovsky district, from which it is more than 22 kilometers from the site of the tragedy.
Closely adjacent to the Petrovsky district is the village of Maryinka, occupied by Ukrainian security forces. Therefore, other users claim that the shot was fired from there. According to them, 22 kilometers is just the minimum range for multiple launch rockets. But seven kilometers is not enough for the fall of a tornado-type projectile.
Today, in Donetsk, at the intersection of Kievsky Prospect with Printing Street, a shell hit the stop. The explosion killed six people, one was injured.
At the same time, according to the press service of the Donetsk Regional State Administration, in the Kiev district of the city, separatists from the Grad multiple launch rocket system fired at secondary school No. 57.
The explosion killed four people, eight others were injured of varying severity, seven of them were taken to hospitals. Reportedly, there are no casualties among students.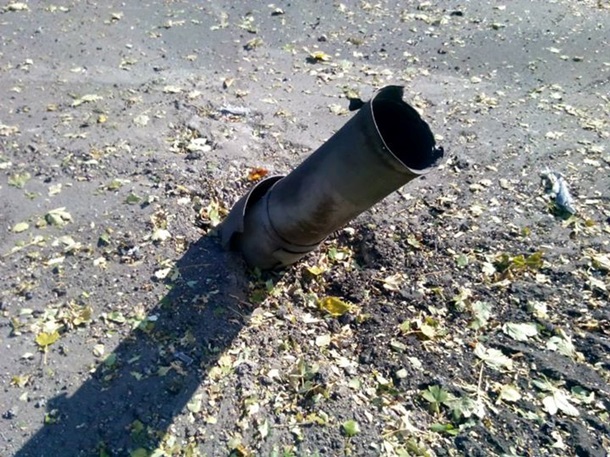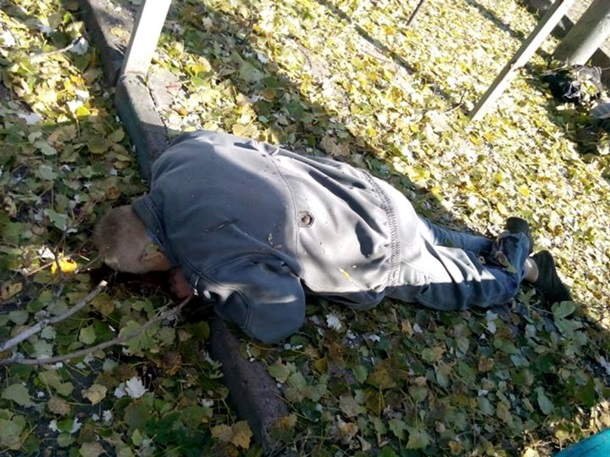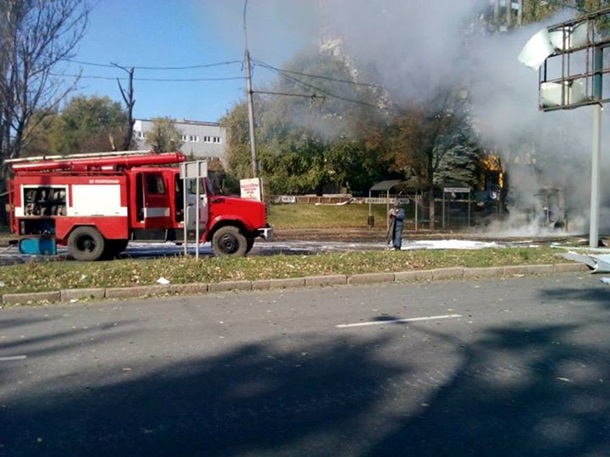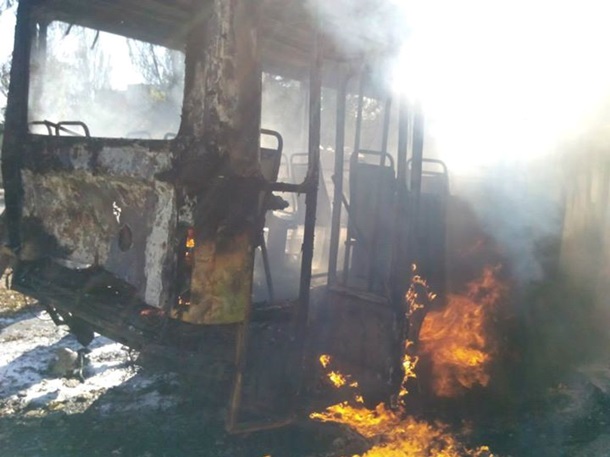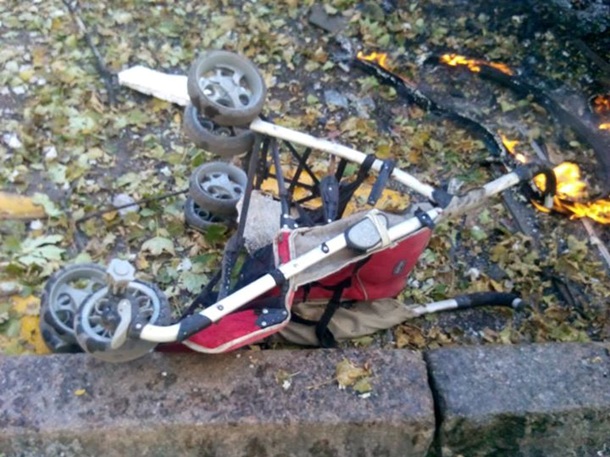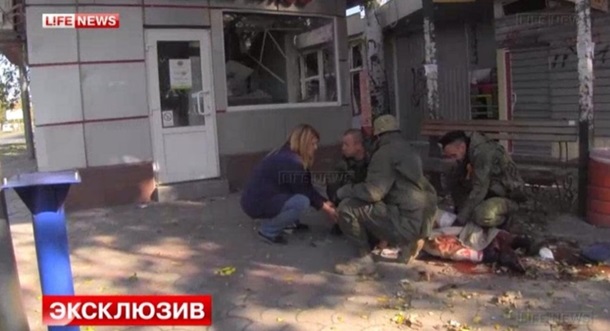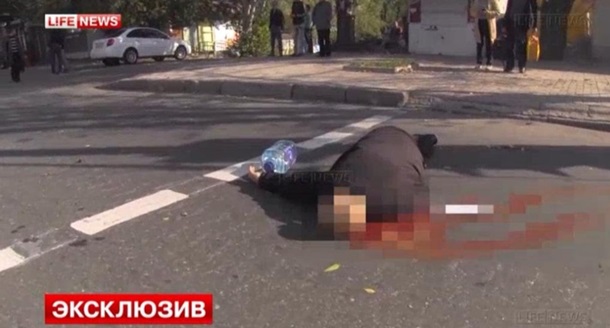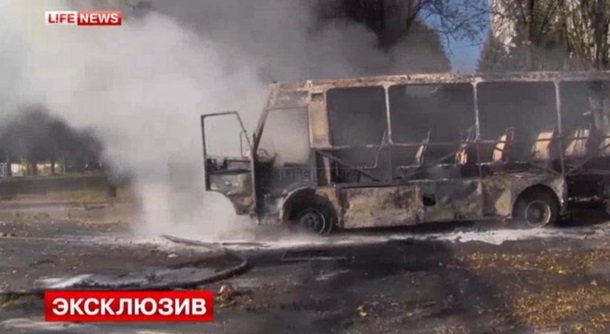 18+ ATTENTION! Videos and photos contain shocking footage. It is not recommended for viewing to persons under the age of 18, pregnant women and people with a weak mentality.