Announced the video of the storming of the Donetsk airport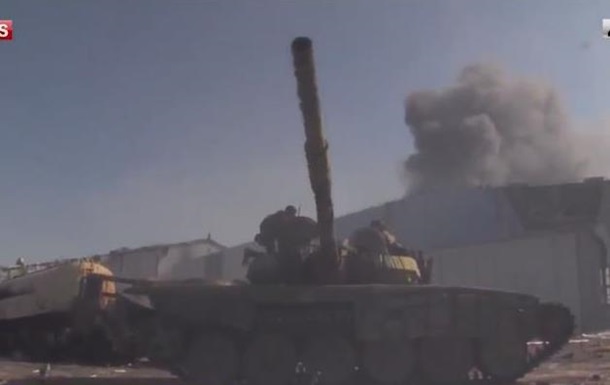 The Russian television channel Life News unveiled a video report filmed during the storming of the Donetsk airport.
The footage shows how the separatists move and fire at the airport. Also heard incessant shooting from small arms, grenade launchers, anti-tank grenade launchers and tanks.
In the video, the "militiamen" declare the storming of the new terminal and that they almost completely control the Donetsk airport. At the same time, the National Security Council states that the airport remains under the complete control of the ATO forces. The fact that the airport was not taken by the separatists was also announced by the "Minister of Defense" of the self-proclaimed DPR, George Morozov. According to him, the "militia" control part of the airport.
Also on the video, the journalist of the Russian TV channel and the separatists accuse the Ukrainian military of shelling the residential areas of Donetsk. In turn, the security forces said they were not involved in the shelling of Donetsk.
"Today, in some media, there was a message about allegedly shelling of civilian buses and schools in the city of Donetsk by the Ukrainian military. The ATO press center officially declares that these materials do not correspond to reality. says the press center of the ATO.