UPD: 05/06/2014 Microsoft, Oracle, Symantec and Hewlett-Packard joined the sanctions against Russia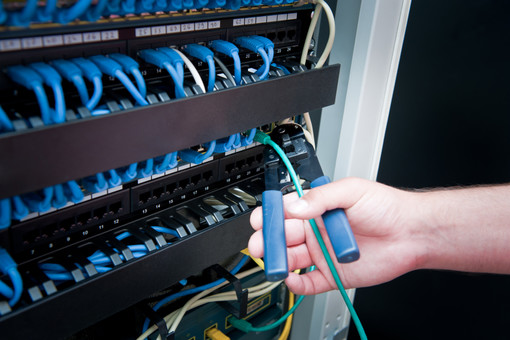 The American giants of the IT industry, including Microsoft, Oracle, Symantec and Hewlett-Packard (HP), are joining the sanctions against a number of Russian banks and companies and may completely stop cooperating with them. This situation is pushing Russia to create its own software by analogy with the national payment system.
American IT-companies joined the sanctions against a number of Russian banks of their structures, told the newspaper. Ru "sources in the IT departments of two Russian banks and confirmed the Executive Secretary of the State Duma Commission on strategic information systems Andrei Chernogorov.
A source close to the Rossiya bank said the bank expects the shutdown of part of foreign software "from day to day".
According to another source of the publication, Microsoft and Oracle employees met on this occasion with a representative of one of the banks that fell under sanctions, but have not yet begun to disconnect him from their products. Now, bank experts are urgently looking for opportunities to replace the products of American IT companies, another source said, adding: "It's not clear what's next: they may not allow us to use the license."
Hewlett-Packard also joined the sanctions. "HP has stopped supplying us with the necessary equipment, and now we are urgently looking for a replacement," said the bank employee who insisted on maintaining anonymity, without specifying what specific equipment was in question. One of the American IT corporations confirms that it does not have the right to continue cooperation with companies for which the United States has introduced restrictive measures. But how the disconnection from their products will take place has not yet been decided.
During the day, the Rossiya Bank, SMP Bank and Sobinbank were unable to comment on this matter, and Investkapitalbank, which was announced to impose sanctions on Monday, said that "at the moment, there are official letters from Microsoft, Oracle and Symantec did not receive a credit organization with a refusal of cooperation. "
Microsoft declined to comment; Oracle and HP did not respond to a request from Gazeta.Ru. "Symantec traditionally does not comment on the geopolitical situation. We are doing everything to follow the legal requirements of the countries in which we operate, whether local or international, "said Andrey Vyshlov, Symantec Regional Director for Russia, the CIS and Israel.
The first anti-Russian sanctions in connection with the annexation of Crimea and Moscow's course towards Ukraine in Washington were announced on March 21: 27 citizens of the Russian Federation and the Rossiya Bank fell under them. US President Barack Obama announced the second wave of punitive measures last Monday. This time the list was replenished with 17 Russian companies operating in the fields of energy, banking and infrastructure - LLC Akvanika, LLC Avia Group, LLC Avia Group Nord, CJSC Zest, Investkapitalbank, Sobinbank, Sakhatrans , SMP Bank, Stroygazmontazh, Stroytransgaz, Stroytransgaz-M, IK Abros, Transoil, Volga Group.
It is assumed that all property and funds of companies and banks that have fallen under sanctions located in the United States are blocked and cannot be transferred, redeemed, exported, or subject to financial transactions. In addition, US companies are required to limit their cooperation with the persons involved in the sanctions list. In particular, the Visa and MasterCard payment systems, after the announcement of the second round of sanctions, blocked the servicing of the cards of SMP Bank and Investkapitalbank. Such actions of the American payment systems prompted Moscow to intensify work on the creation of the Russian national payment system, which would not depend on the political decisions of other countries.
Russian banks expect that they will not have serious difficulties after curtailing cooperation with leading US IT manufacturers. "With regard to information technology, there should be no problems: in the case of Microsoft, the termination of the license is just the termination of support, but not of equipment. As for the purchase of equipment, there are workarounds, this is no secret to anyone, "hopes a source close to the bank that has come under sanctions.
"The biggest vulnerability on the part of Microsoft is not Windows, but the Microsoft.Net software environment, whose closed source code and components are not fully disclosed to developers. It's like putting a black box in a room and not asking what's inside. It will be much safer for enterprises to use open source software, "says Chernogorov.
But he does not see a serious danger to the banking sector: systemically important banks were ready for an accelerated transition to Russian software. "In a number of ways, banks will also be able to replace Western hardware with Chinese or Korean. Despite the fact that the banking sector is most vulnerable to sanctions, it turned out to be the most ready to work in the new environment. The situation is more complicated for manufacturing companies, which are much more dependent on imported IT technologies, "Chernogorov emphasizes.
This situation may provoke the creation of a new IT industry, already Russian, including the intensified development of its own software and hardware. So far, 92% of Russian companies are provided with foreign software and IT technologies.
"Now we are no longer talking about whether you need to create your own Russian software or not. And from conversations about import substitution, we move on to specific actions. The imposition of sanctions showed us in which country the "circuit breaker" is located and that it can be turned off at any time, "says Olga Uskova, president of the National Association of Innovations and Information Technology Development (NAIRIT).
To a greater extent, even those who use industrial IT solutions from Microsoft or Oracle may suffer from sanctions, but those strategic enterprises that use SAP software to manage key business processes, and most of them in Russia (70–80% of all companies from the top 100). SAP solutions will find it more difficult to find a replacement, warns Chernogorov. "Microsoft and Oracle shutdowns are only the first link in the shutdown chain in Russia. SAP has not yet announced its accession to sanctions against Russia, "he notes.
The contracts specify the moment of force majeure, in which case companies may stop supplying services and equipment, but the situation in Russia is not force majeure, Uskova says. "This has not happened before in the world practice - so that the largest manufacturers follow the politicians' lead to the detriment of their business and the business of their partners. The country, which we considered the founder of free business, now tells its companies which countries to work in and which not, "she said. According to her, companies and banks with which they can break contracts will suffer damage and have the right to sue IT companies and demand compensation for losses.