In the network appeared shots fired positions of Ukrainian siloviki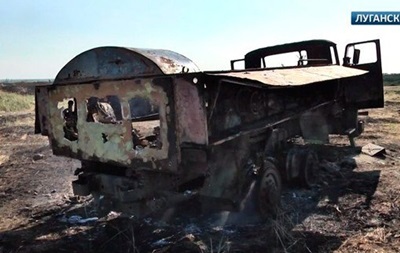 Apparently, the video was made by "militiamen".
The positions of the Ukrainian military depicted on the staff were shelled by the separatists, the authors of the video reported.
The shelling in the area of ​​Shakhtersk and Thorez
According to the authors, the following video was shot at the destroyed checkpoint of the Ukrainian military between Shakhtarsky and Torez on Tuesday, July 29. Sam shelling was conducted several days earlier, - voice-overs
On the footage of the next video, according to its authors, the destroyed column of Ukrainian military equipment, located near the village of Dibrovka (Shakhty district, Donetsk region) is shown.
In the group "Summaries from the militia of Novorossia" in "Vkontakte" separatists also publish a photo, according to them, the shelling of Ukrainian positions in Shakhtersk: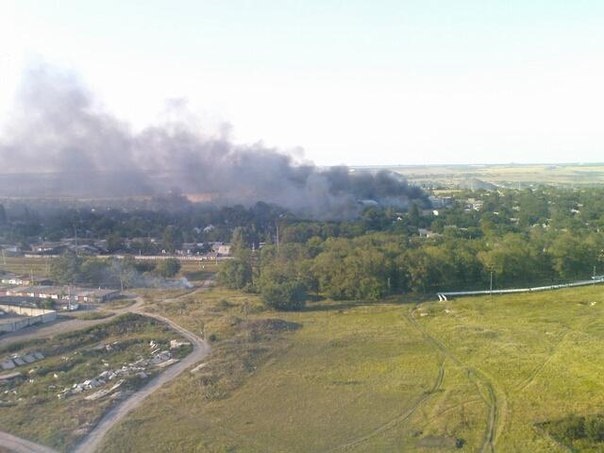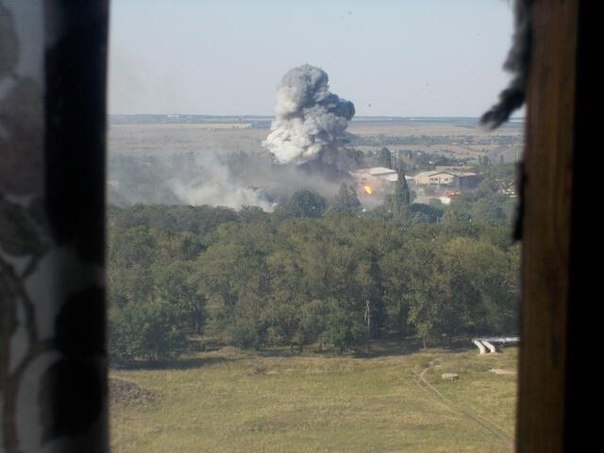 It is noted that there "militiamen burned a tank and mortars well invested in the barracks of the National Guard."
The shelling in Lugansk
In addition, "Summaries from the militia of Novorossia" states that "on 28.07.2014 in Lugansk one of the units of the Ukrainian army was reinforced, reinforced with armored vehicles."
"The military took up positions at the dominant heights to control the adjacent territories, almost all the equipment was dug in for fire, for the manpower were equipped with dug-outs and trenches, but this did not help." As a result of the massive strike by the Grad systems, all the fascists was destroyed, "the separatists boast, adding the appropriate photos: