Overview of Foreign Affairs: will Russia come to Ukraine with a "peacekeeping mission"?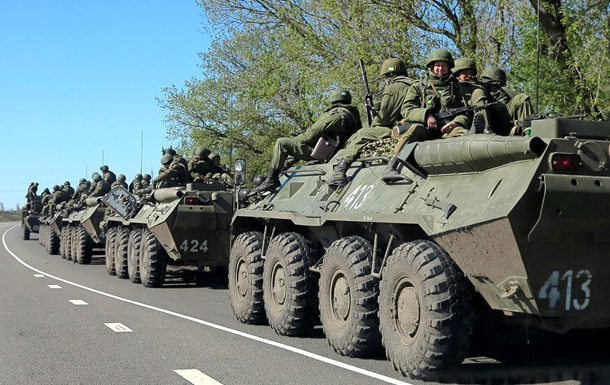 The press discusses the prospects for the development of the conflict in the East of Ukraine
Review of foreign publications: will Russia come to Ukraine with a "peacekeeping mission"?
Russia is preparing for military operations in Ukraine? - The New York Times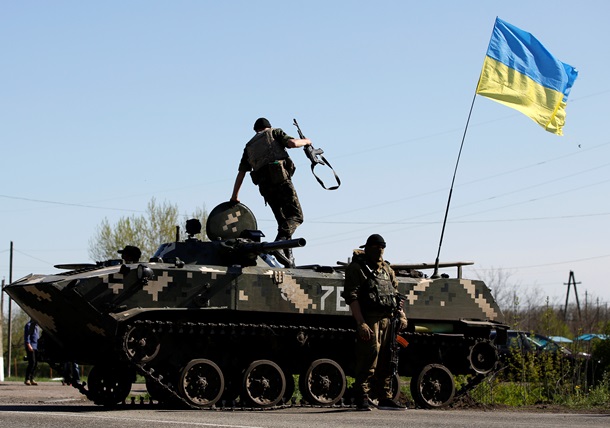 Russia almost doubled the number of battalions on the Ukrainian border and can respond to the successes of the forces of the Kiev government by invading Ukraine shortly after warning or without any announcement, they write in the publication.
According to the sources of the newspaper in American intelligence circles, Russian intervention can be filed as a "peacekeeping operation." "This is a very real option," says a senior source in the US Department of Defense, "and if Putin decides on it, he will be able to do this with little or no warning." We just do not know what's on his mind. "
As the authors of the article note, in the confrontation over Ukraine, the Kremlin and the West are turning to the most familiar tools for them. "For President Obama and European leaders, this tool is a weighted economic sanction against the banks close to the Kremlin or the narrow subsectors of the Russian economy, such as Russia's long-term ability to develop new Arctic, deep-sea and offshore oil fields.However, Putin's tool is the ability and, increasingly, the Kremlin's readiness to mobilize a brute military force. "
"He created military and political conditions for a successful invasion," retired General Wesley Clark, a former commander of the NATO Joint Force in Europe, told reporters. "However, he still does not seem to have made a political decision because he understands that after beginning of the invasion, it is impossible to calculate the risks. "
Europe in debt - Die Welt
In Europe, the obligation to pay off debts remains at a low level. Only 75% of enterprises and private clients pay their bills on time.
Especially bad cases with conscientiousness in the field of paying bills are in the south-east of Europe. For example, in Bulgaria and Romania, no more than 70% of bills are paid on time. In Greece and Slovakia this indicator remains at around 71%, which is below the average. At the same time, in France, and especially in Germany, the state of affairs with timeliness of payments is better.
The reasons for non-fulfillment of payment obligations can be many. As for private debtors, in a study conducted by TNS Infratest, commissioned by EOS, among 2,600 financial experts from 12 European countries, the first place is called temporary cash difficulties, followed by unemployment and forgetfulness.
As for customers of enterprises, here again in the first place are temporary difficulties with cash. The second most common reason is non-payment of own customers. In addition, the cause of non-payments are bankruptcy, lack of due professionalism when working with payment documents, as well as deliberate refusal to pay.
New US policy in Africa - The Financial Times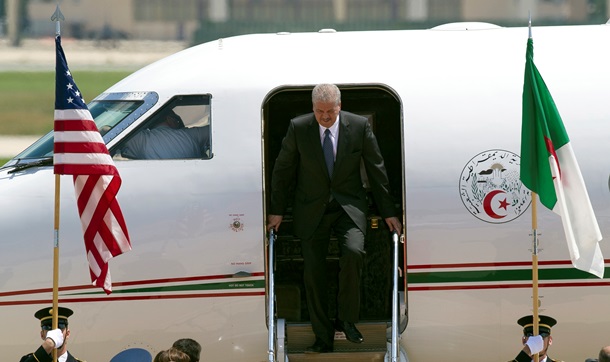 Prime Minister of Algeria Abdelmalek Sellall arrived in the United States to participate in the summit
Among the 54 countries in Africa, many have made considerable progress. On this continent are nine of the world's 20 fastest growing economies in the last twenty years. There poverty decreases, education develops, people's health improves. However, the media in their headlines and America in their priorities all too often talk only about terrorism, about outbreaks of violence and about Ebola.
This week, Washington will host an American-African summit that gives President Barack Obama a good chance to refocus US foreign policy.
An important strategic issue facing the United States today in Africa is to find the right balance between the construction of drones bases in order to combat terrorism and strengthen business relations that promote mutually beneficial economic and social development.
The militaristic emphasis of the United States is quite understandable, but in its foreign policy in Africa, the United States must make a significant shift toward trade, finance and cultural cooperation
American politics should be as diverse as the African landscape. Many African countries are pursuing robust macroeconomic policies and a course of good governance, but they are clearly lacking investment. As a result, even in countries where reforms are being implemented and high growth rates are being achieved, employment in various sectors is still weak, and the growing labor force finds no use.
How to get rid of Putin - American Thinker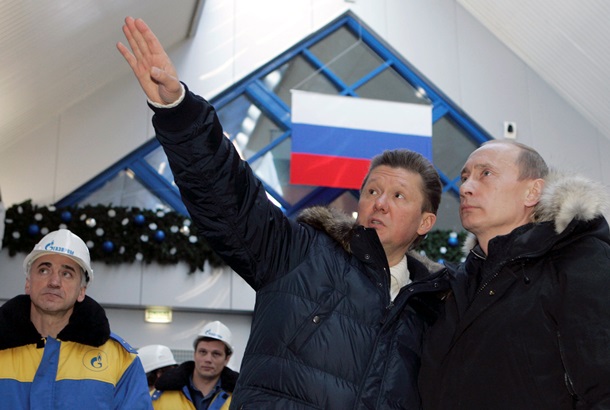 The goal of US sanctions should be one thing - to force those Russians on whom Putin's power is held and who are holding Putin in power, to knock him out.
To make these Russians act - and thus ensure the success of the sanctions strategy - it is necessary to widen the gap that has already arisen as soon as possible between their financial interests and Putin's political ambitions. The leadership of Russian corporations is not interested in either Ukraine, or Putin's wild dreams of reviving the Romanov empire. They fight in the negotiation, not on the battlefield. The hostile takeover of Kaiser Aluminum would have been much more interesting to them than taking Kiev.
The Russian oligarch is one of the most arrogant, narcissistic and unsympathetic types of a billionaire in history. The old nouveaux riche for them looks too weak. In life they are worried only by their yachts, their planes and their mistresses - the figurehead blondes-shopols, whom they keep in their expensive apartments in London, New York and the Riviera and love to show off in luxurious restaurants.
Are they ready to abandon all this for the sake of Donetsk? Or, perhaps, for the sake of Riga or Tallinn? Are you joking?
Simply put, we must give Russian oligarchs and top managers, against whom Western sanctions are directed, to understand that Putin is their problem, not ours.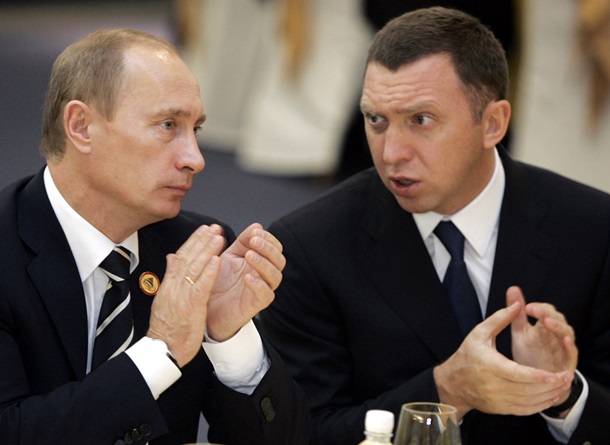 Perhaps these people do not have a political genius and sublime patriotism. But most likely, they will not need much time to gather for a quiet conversation - for example, in a Moscow office or, more likely, on a yacht somewhere near the Cote d'Azur - to ... well, let's say, decide what will be better for the future of Russia.